Meanwhile, in the United States are continuing explosions, only this time it blew up a fertilizer plant in Texas. Read more and watch the video of explosions continue.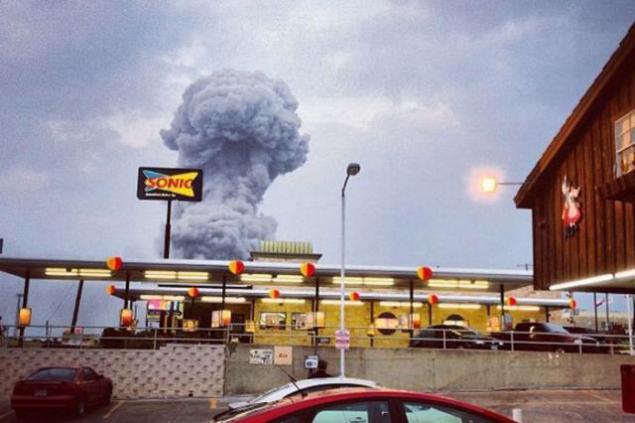 Wednesday evening in Texas exploded fertilizer plant.
The explosion was so powerful that in the neighboring city of West blast destroyed or damaged about 75 houses, and the residents had to be evacuated because of the threat of contamination by chemicals. According to eyewitnesses, he exploded so much that it was like an explosion of the atomic bomb. Needless to say, that from the plant almost a stone was left? According to various sources, the explosion and fire killed 5 to 15 people (including fire) and more than 160 injured. According to preliminary version, the cause of the explosion - accidental fire. Next - photos and video from the scene, as well as video shot by man accidentally passing by in a car.