In London there is a very nice restaurant, which is called the Lady Dinah's Cat Emporium. In recent years, increasingly open cafe with local residents, such as cats. In this place people come who can not decide what they like, cats and coffee. Well, there are places where you can catch two birds with one stone: and stroke, and to drink, well, for that matter: and eat and play, and generally socialize with other cat lovers.
The concept of institutions "Cat Lady Diana" is that the tired and weary working people can come in and relieve stress, observing and communicating with the furry friends, sipping a parallel light coffee or tea. Initially, the idea implemented in Japan, and now it is popular in other countries. Probably because effective. The main thing - it's soothing company of domestic cats purring! By the way, many of them were taken from the streets of London, and some were born in their new home.
The site of this cafe has a whole section devoted to cats and their character, if you are interested to learn about them in detail. Côte Indiana - one of the most delicate in the cafe, it even called Heartbreakers.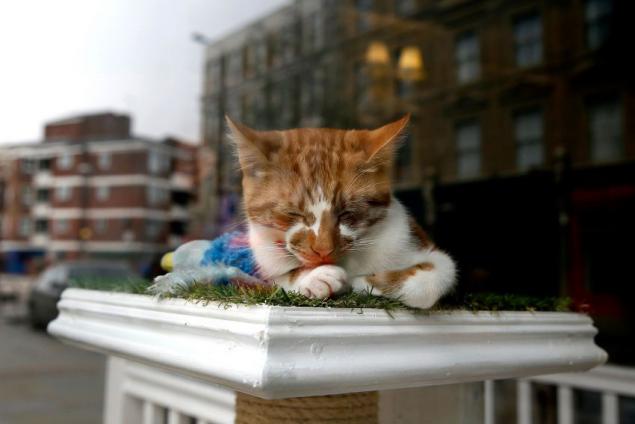 Côte Indiana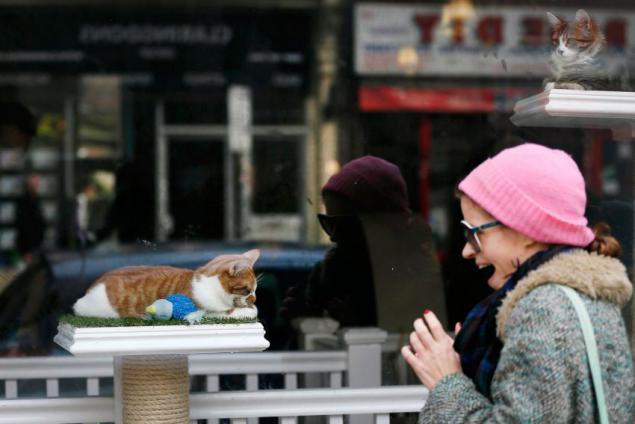 Côte Indiana and passers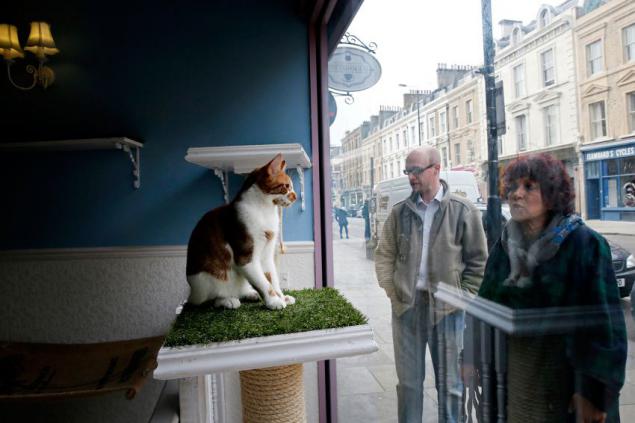 More very young kitten Carbonell. Her favorite pastime - sitting near windows and watch the passers-by.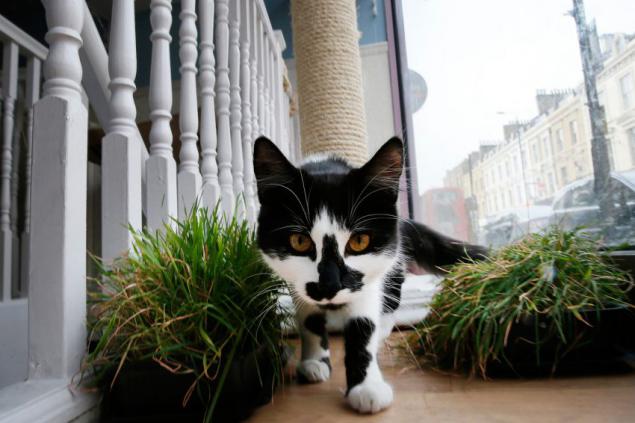 Kish Carbonell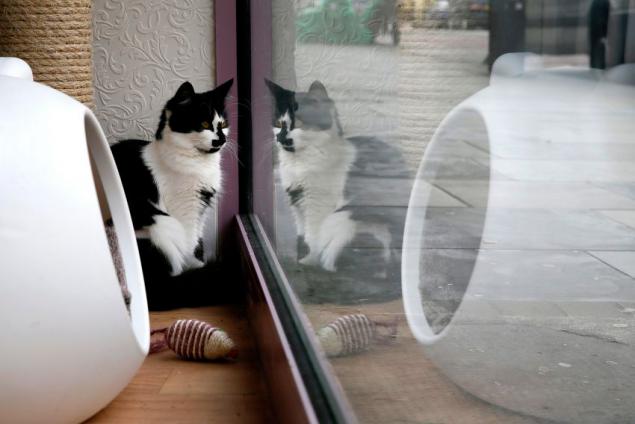 Cat named Bun - beautiful and graceful. It loves to run over people.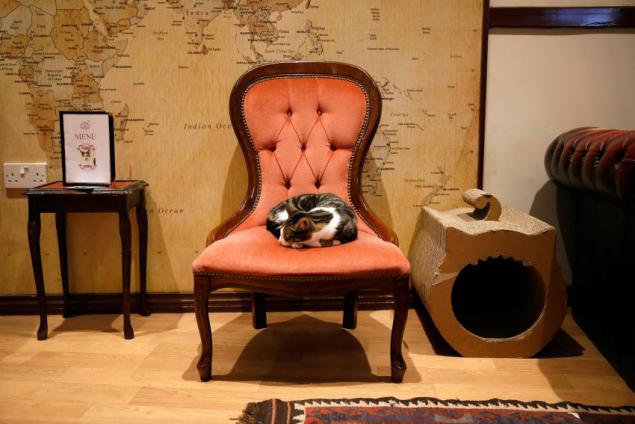 Bun and mouse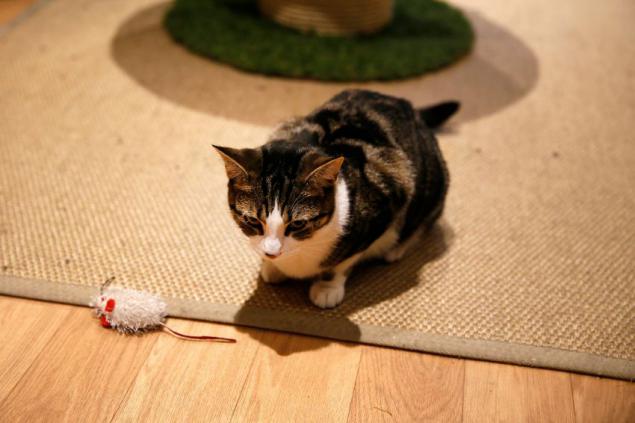 Cat Wookie - half the Persian breed, half-striped. And yet he is a fan of shrimp.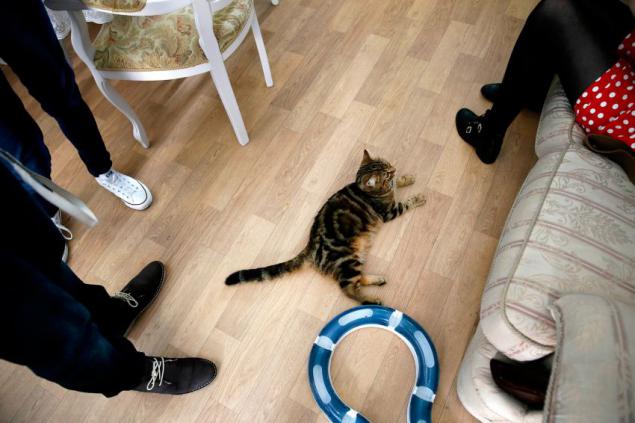 Cat Wookie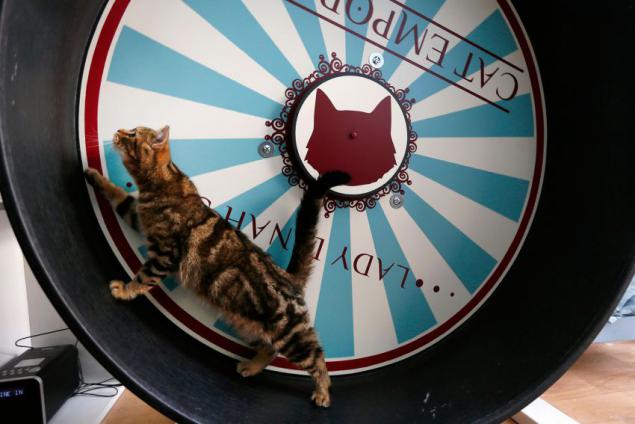 Twin brothers Loki and Adamska (next photo).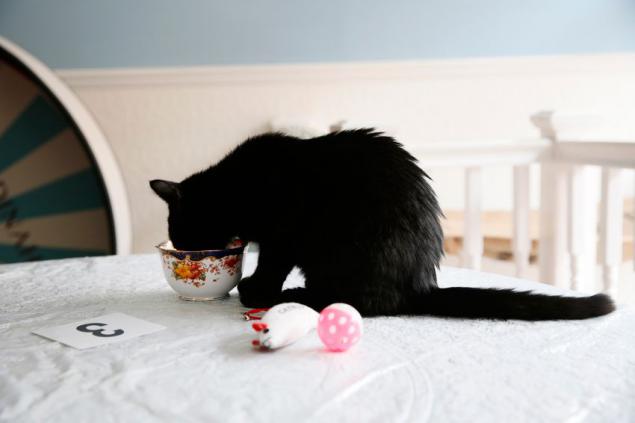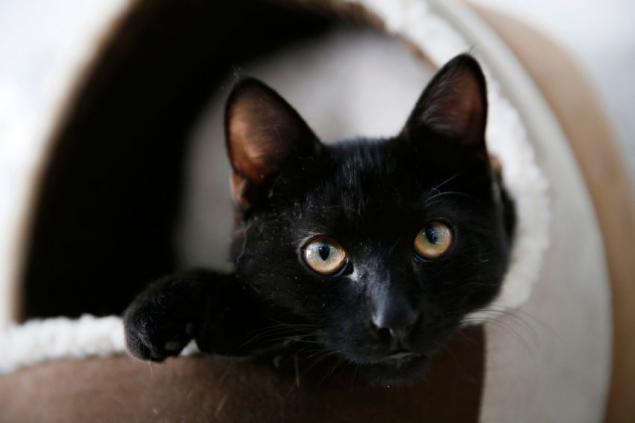 Peter Cat - all visitors say it looks like a princess. So behave accordingly!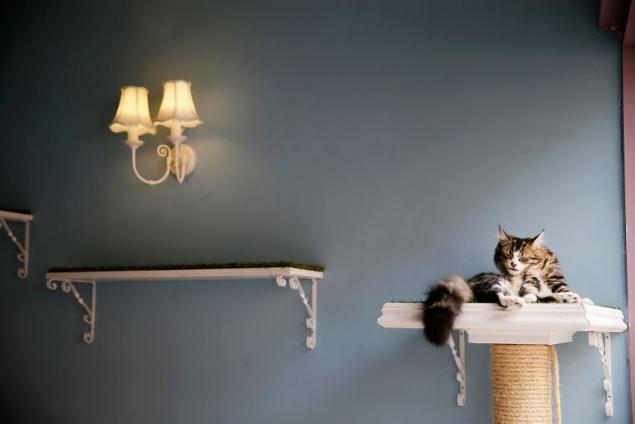 Peter Cat.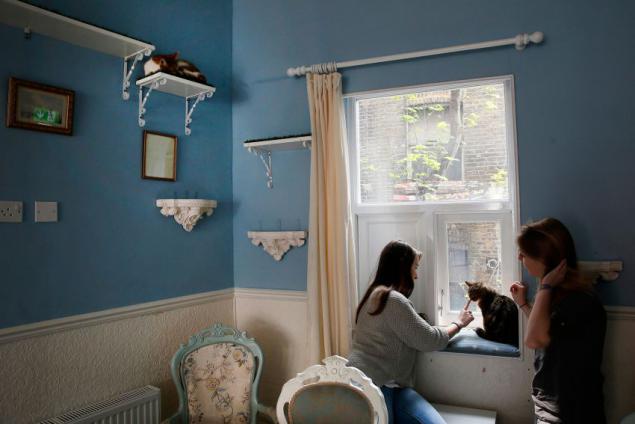 Peter Cat.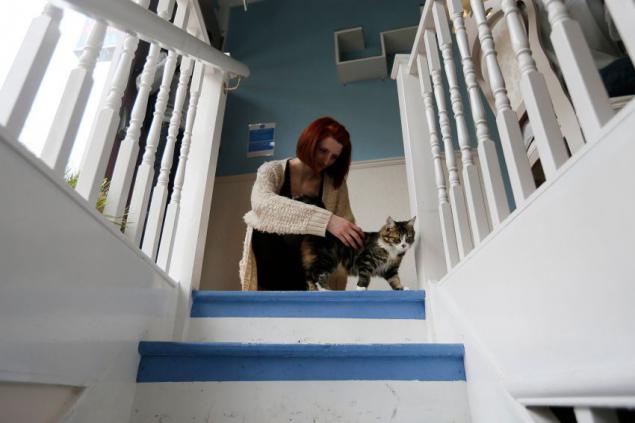 Cat Donnie - the boss of the cafe.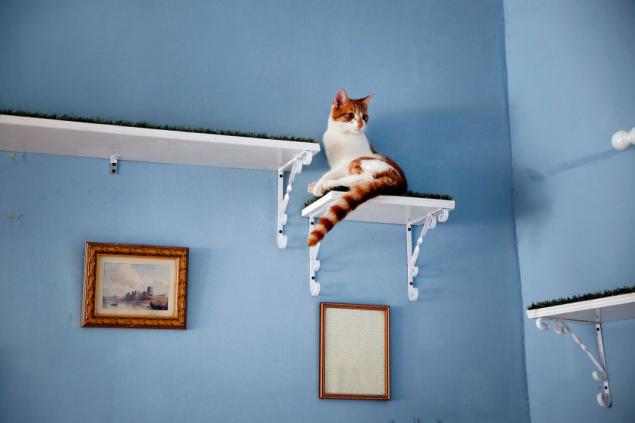 Cat Donnie
Peter Cat.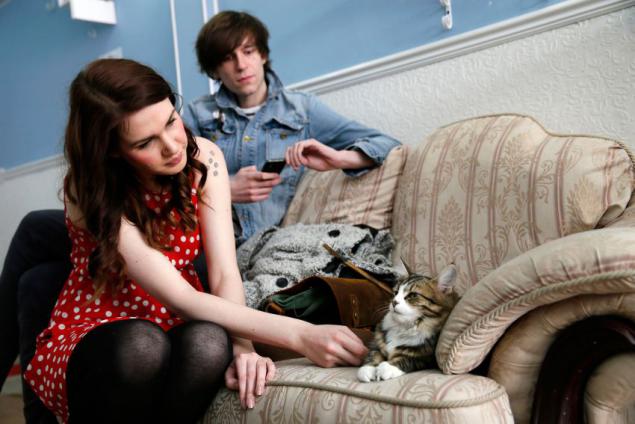 A visitor photographs the cat Indiana.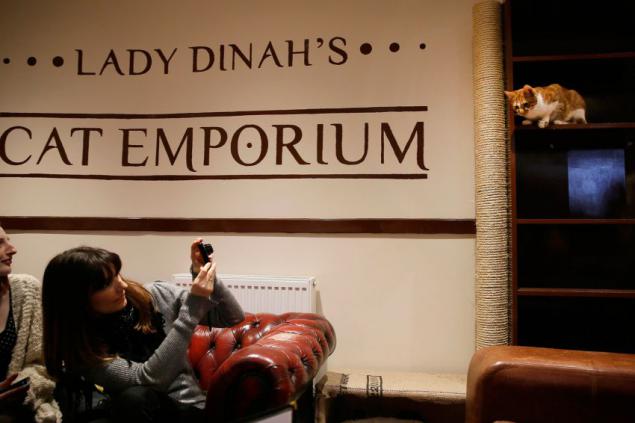 That is now a good cafe. Thank you for your attention)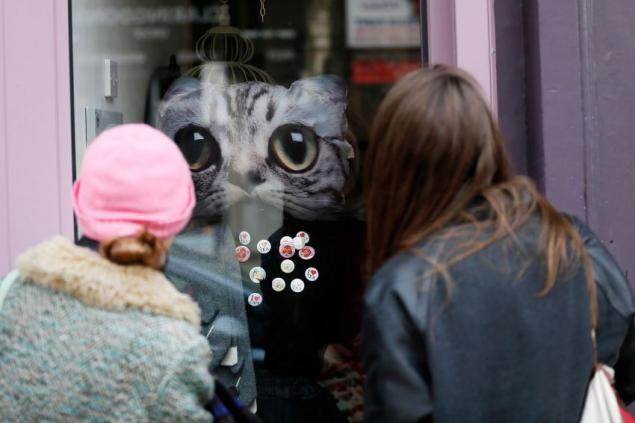 Source:
www.ridus.ru