Unfortunately, when I walked in Kolomna, flower beds around the palace had not yet been planted with flowers. It was possible to photograph only the bush.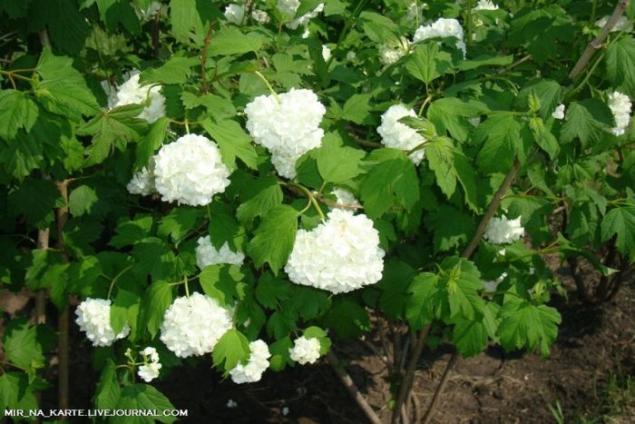 "Modern" Palace is not completely wooden unlike his original sample. All designs are now monolithic, reinforced concrete, which is then taxed logs. Targeting new palace Orientation, too broken, the palace is now rotated about a vertical axis by 90 degrees, which upset him, including a sacred purpose.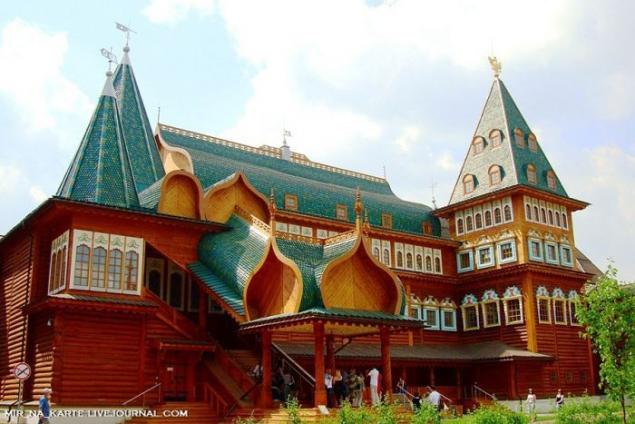 Alexei Mikhailovich Palace is a complex maze of rooms, connected by transitions. Now you can explore the rooms of the king and queen, and princes and princesses.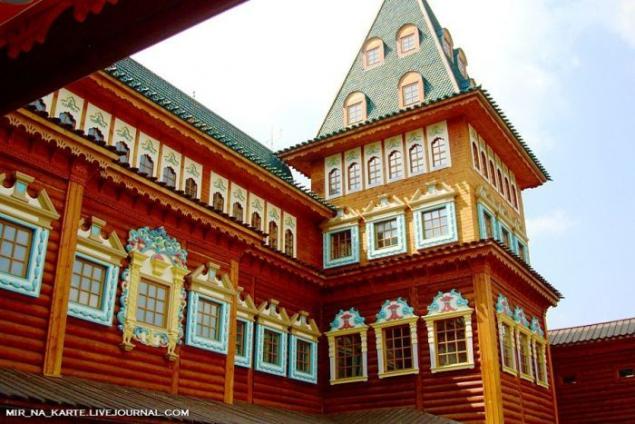 Wood for the construction of a new palace was brought from Krasnoyarsk Territory, then treated under Vladimir masters, and then delivered to Moscow.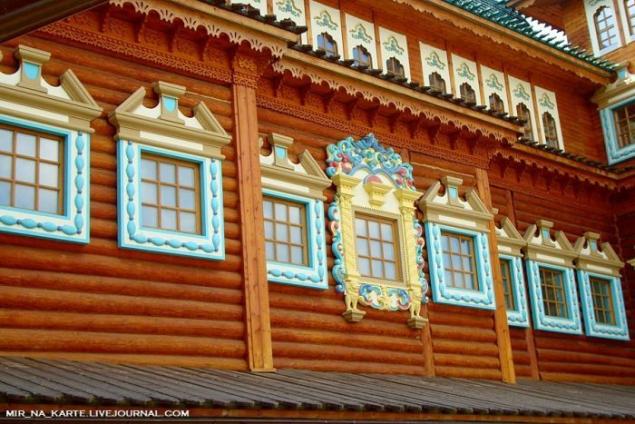 The palace was divided into 2 parts: male and female. Accordingly, women could not go to the male half, and even the king went to the female half of the queen only conjugal needed.