In fact, every fight is a planned game. But it looks very realistic, even for entertainment using fake blood. In the picture you can see the artists in the clothes of Roman legionnaires.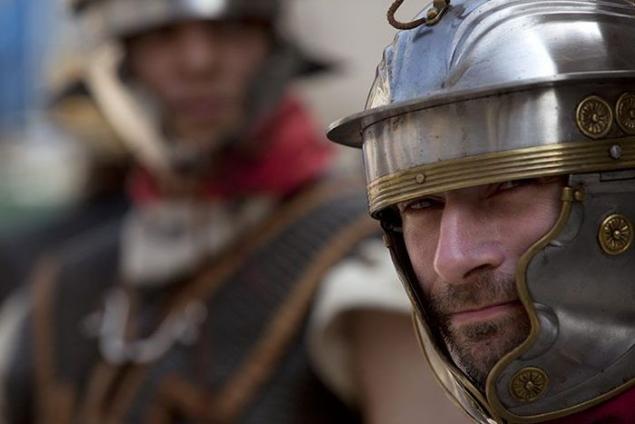 Prior to the games installed tents for the imitation of the Roman market.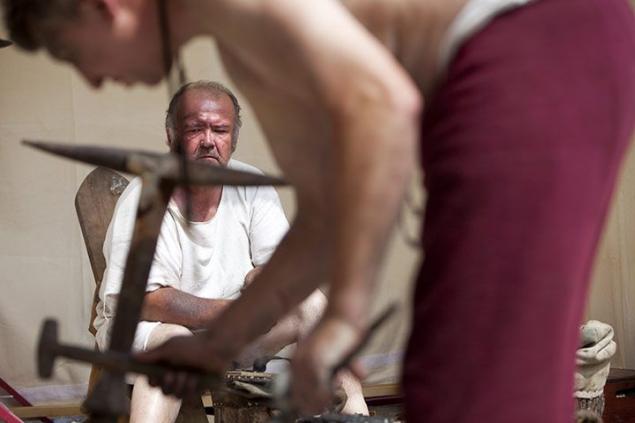 From guns fake blood splatters.
The battles take part even female gladiators.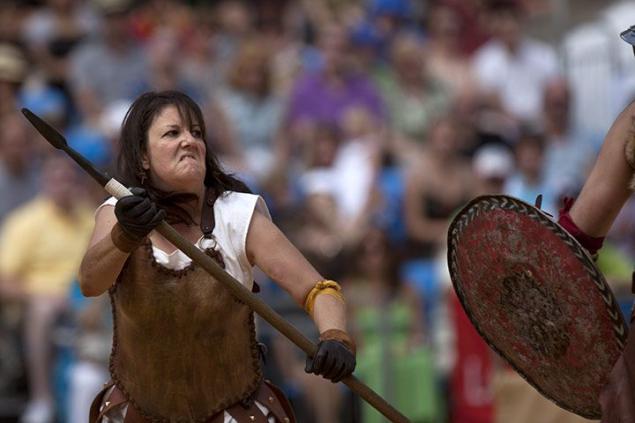 Gladiators in action.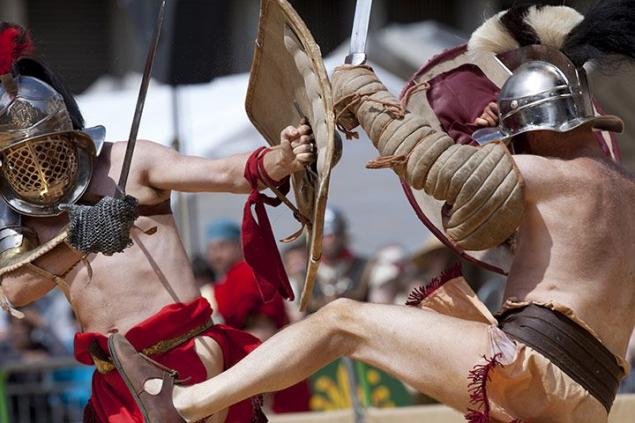 Gladiator prepares to finish off his opponent.
The winner of the battle receives applause from the audience.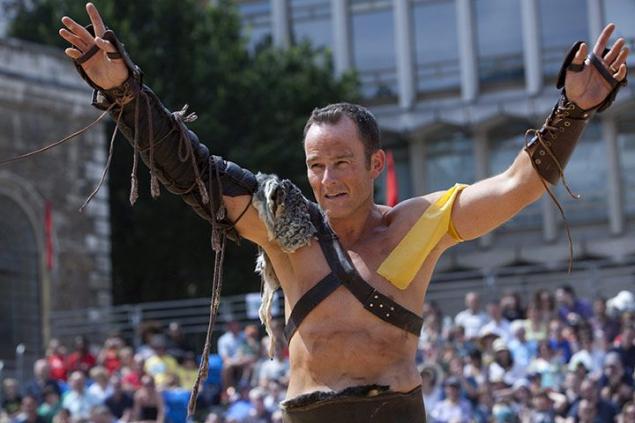 Fake blood splashes in all directions while being Gladiator deals a fatal blow to his opponent.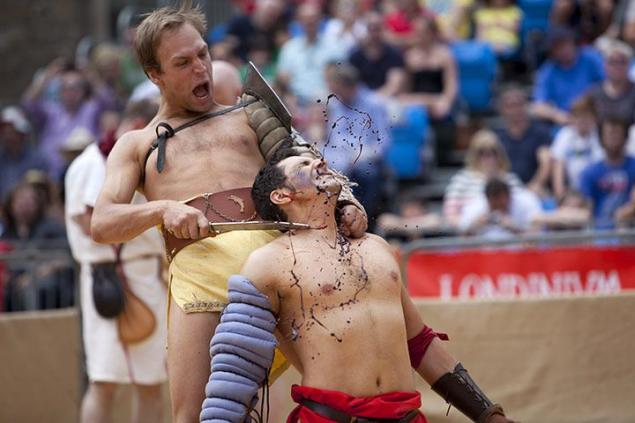 Spectators are asked to blood.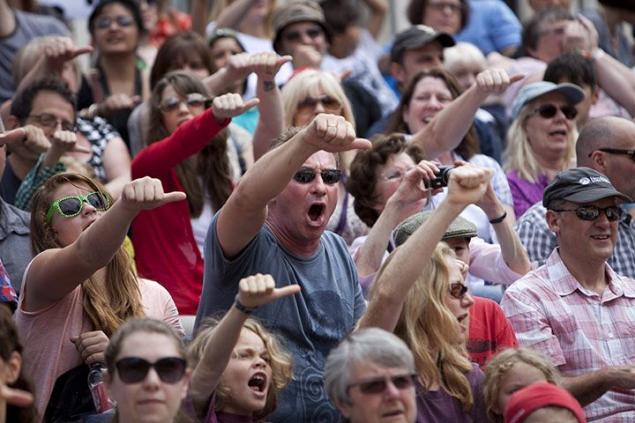 Actors wear costumes in preparation for battle.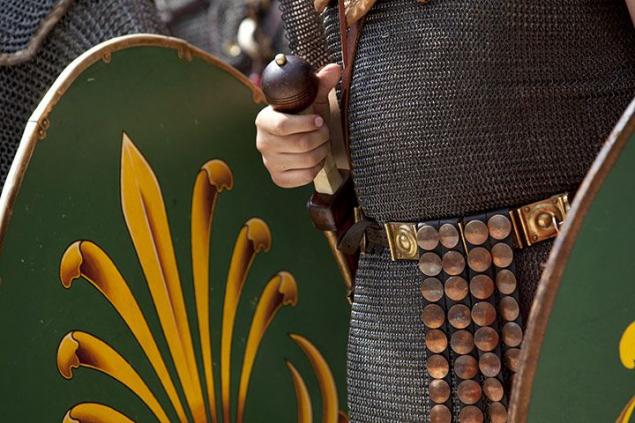 Gladiator finishes his opponent.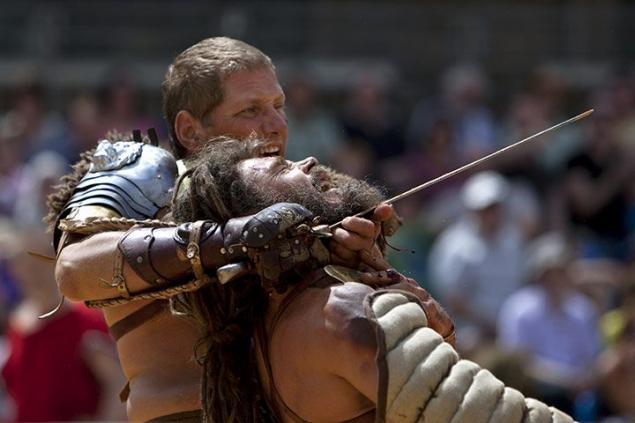 Source: zinchenko-den.livejournal.com