Modern technology makes the impossible possible ... Many amazing cars exist not only in the drawings - in the existing prototypes ... So, the founder of the Swiss company "Rinspeed" Frank Rinderknecht, from year to year hitting the public at the Geneva Motor spectacular concepts, decided to do amphibians ...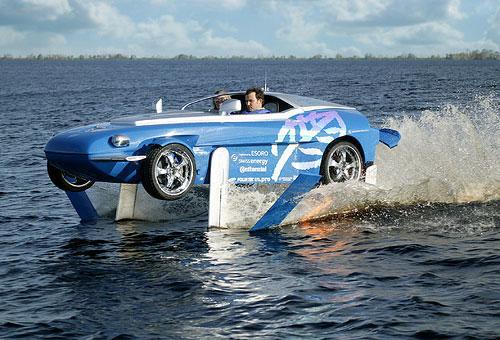 He himself, however, not an engineer, a talented manager. Invested millions of euros, and to encourage their ideas "geeks" Peter Kegi and Christian Bollinger, he was able to pull on the water "Splash" - car-amphibious hydrofoil ...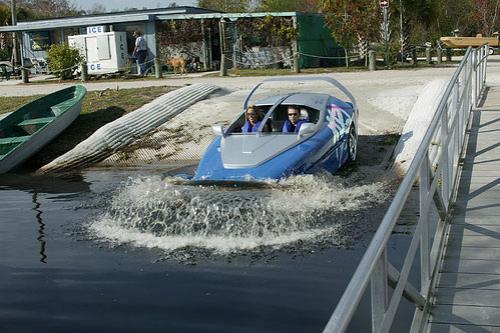 Engine "Weber" 140 horsepower accelerates the "Splash" on the highway up to 200 kilometers per hour ...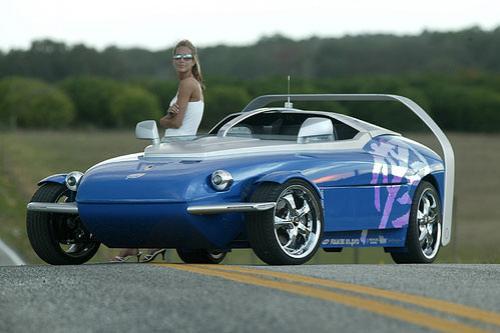 And in the water with the machine takes an amazing metamorphosis ...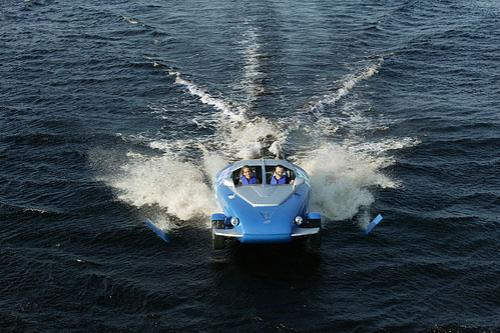 Obeying the push of a button, rear lowered spindle ...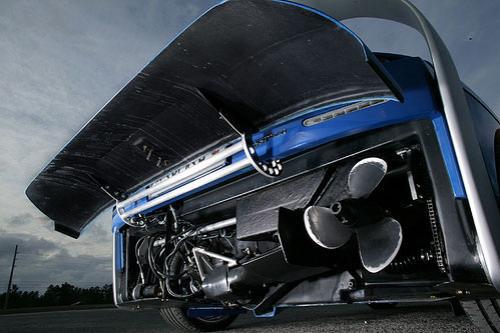 Wing aft turns downward and becomes ... underwater. And a couple of wings tilted laterally ...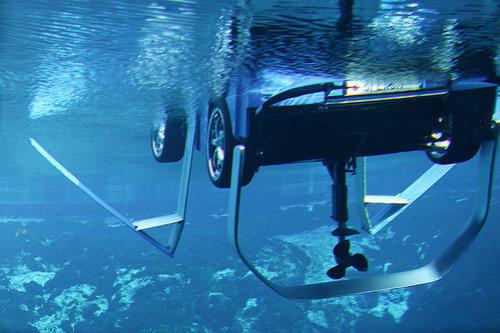 Velocity increases first to 50 kilometers per hour ... then 60 ... 70 ...
The wheels are already in the air, the machine is carried over the water, scattering gidrotsiklistov ...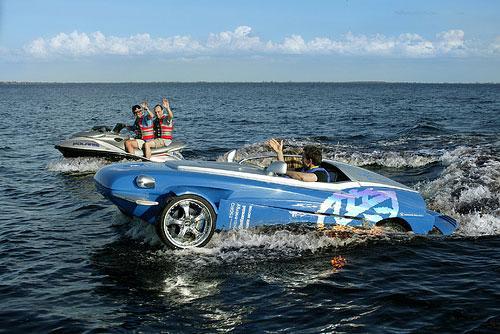 They do not catch up with "Splash", because its speed is 80 kilometers per hour! However, to mass production yet far ...
Source: