She talks about life in Asia, this is what she writes:
I - Tonya. I'm 25. By profession I am a journalist and editor.
For two years my husband and I live and travel in Asia. Choose a location away from any big cities, more interesting and higher (very much like the mountains); We go hiking, ride bikes, to spy on Asian culture. In between traveling to work remotely. This photo story - about my typical day in the village Nagar in India, September 20, 2011.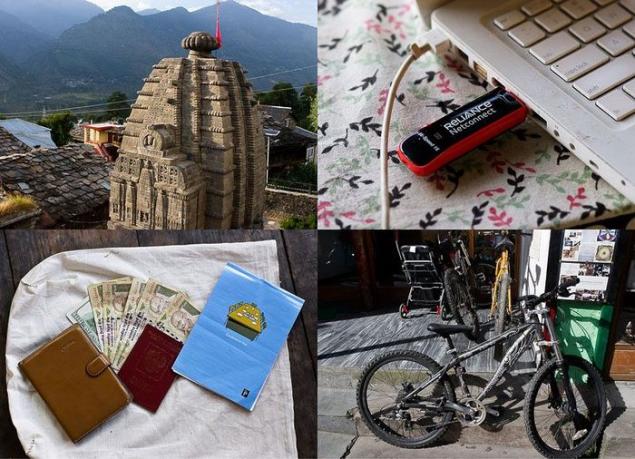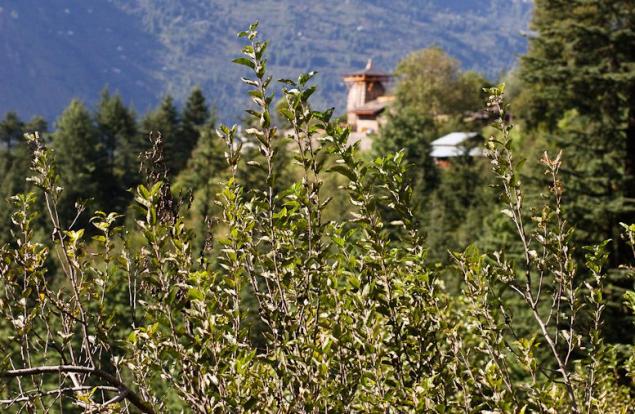 1. 7:30. The last half an hour of near and disgusting flies buzzing wasp. She settled under the roof and in the morning looking for a place to intercept sweet. Soon I get tired of the hornet's tingling. Finally waking up, go out on the porch and now once again rubbing his eyes - I am convinced that the landscape - not an illusion. At arm's length - an apple orchard with fallen leaves. A little farther - a thick pine forest on the edge - a small temple.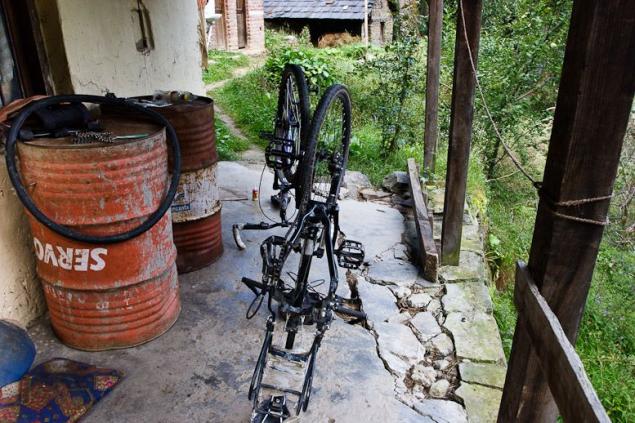 2. In our house all country style. No, the water from the well, we do not wear or heat it in a basin of boiler as did my grandmother. But the bathroom is separate from the house, and in my opinion, this is an excellent occasion to once again look around. I go down and carefully walk around the bikes, which are in a state of repair. We recently returned from a two-month cycling trip in the Himalayas, and now Pasha (the name of my husband) put them in order.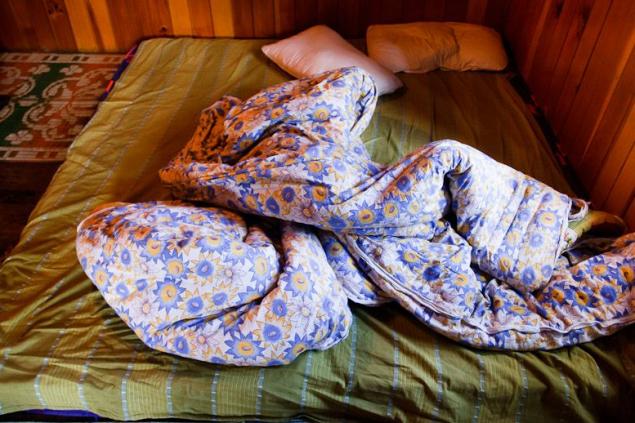 3. Returning, discover that I am not indifferent to one wasp buzzing.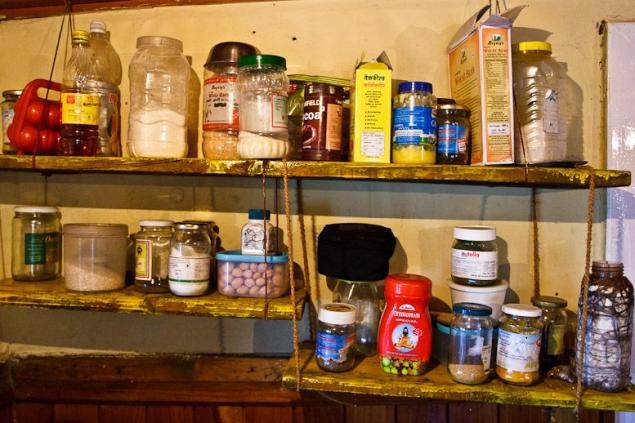 4. I'm going to make breakfast. The photograph - shelves with products. On the top (from left): mustard oil, flour, wheat groats, semolina, cocoa, Papadum (finest crunchy pea cake), starch, ghee, tea, bran, sugar. On the bottom shelf: rice, salt, soy balls, cumin, Chavanprash (in India believe that this Ayurvedic means "good for health"), mustard seed, turmeric, chili. We in India for six months, and during that time I have learned to use the wonderful Indian spices. Russian food now seems deflating.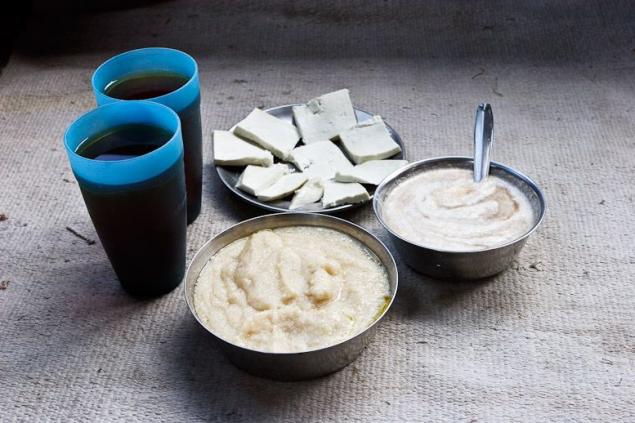 5. 8:20. Breakfast is not at the table, and, on the Asian tradition, sitting on the floor. Today for breakfast for her husband semolina, yogurt with apple syrup and bran for me, tea and cheese "paneer" (similar to the Adygei) for both of us. Yogurt doing it yourself by adding a starter in milk. The porridge I sometimes put cardamom or cinnamon, but today it simply with milk and butter.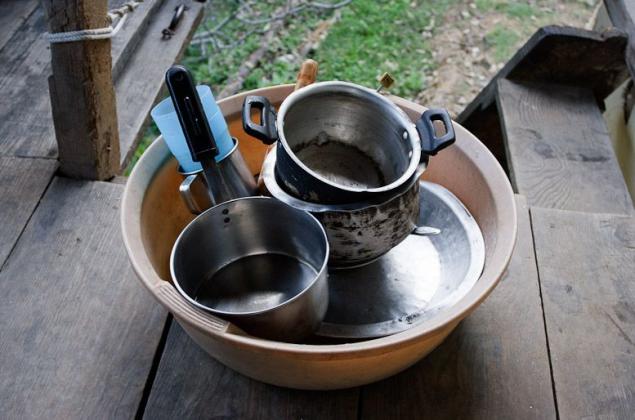 6. I wash dishes in the bathroom, and it is necessary to transport the pots and plates. During the evening and morning I accumulated a bowl dishes. Sometimes, there are guests in the bathroom: beetles, slugs, spiders, and even scorpions.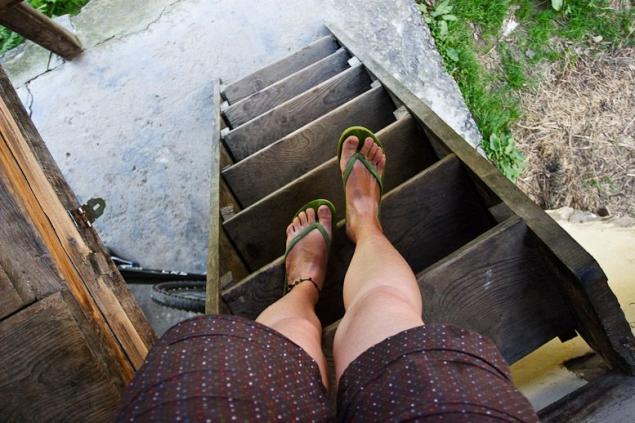 7. If I find myself in such a way on the Indian street, then I will feel naked. But in our forest home I go to the short shorts.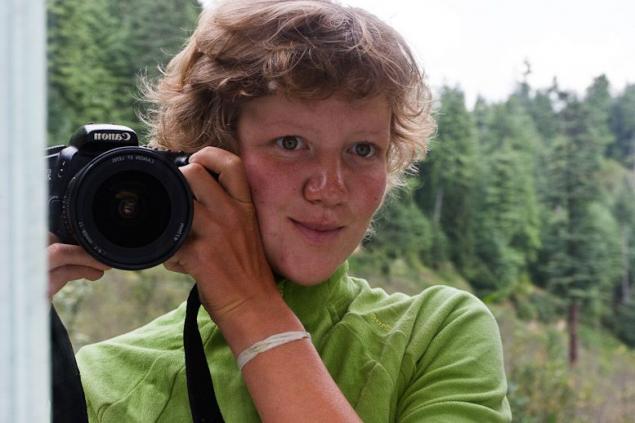 8. Photograph herself in the bathroom mirror.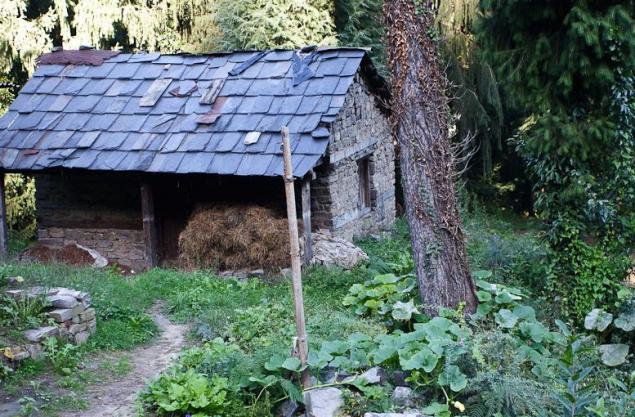 9. Next to the bathroom - a solid stone barn where the owners of our house kept a cow. However, now they have no time to care for animals, and it is given to someone.
10. I sit down at a table on the veranda. There I was waiting for a notebook with travel notes yesterday wrote material on our previous trip. Green fruit close - this seems to be a wild peach, out of curiosity, we picked up on the road. Tried - sour.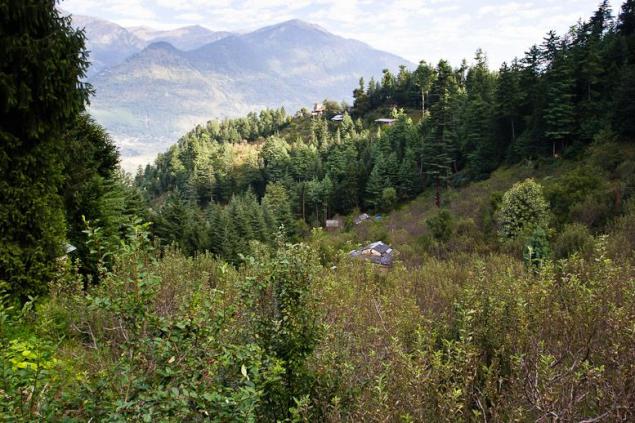 11. The view from my workplace to the garden, the forest, the neighbor's house and the church. Calms. Rather, in such circumstances there is no reason for concern.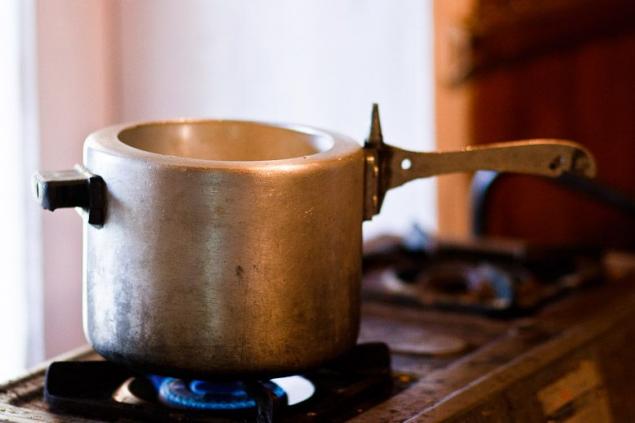 12. A neighbor (which I was too shy to take a picture) brought fresh milk. Every day he shows up at the house from 10 to 11 am, with metal cans, in which splashing fresh cow's milk. Half we usually use to make the yogurt. But first you need to boil it, and I put the milk on the stove. Why in the pressure cooker? It just got to the first arm.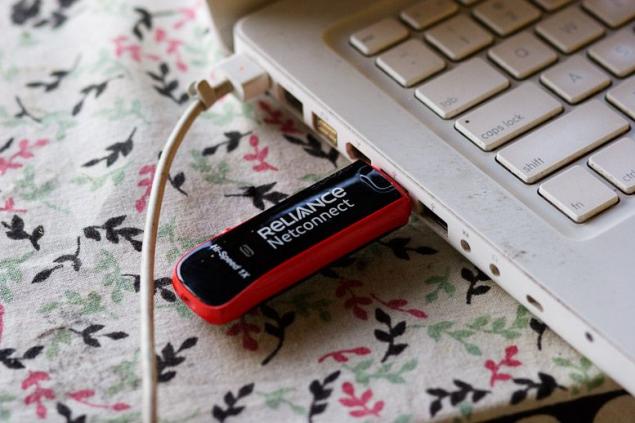 13. Returning to the computer, and then - ops - Internet stopped working. Trying to restart the program does not work, why take away my husband CDMA-modem and I stick it in your computer (we use one internet for two, and I get through my wifi).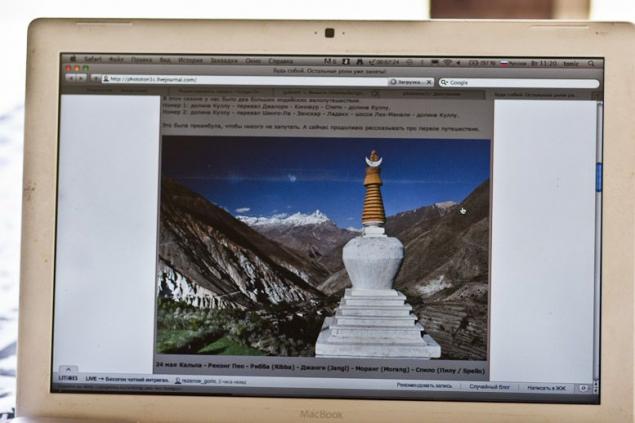 14. I publish a new post on a bike tour of the Indian Himalayas. I check whether all appropriate and whether the photo is published with reference to the post in my LJ. Everything is fine.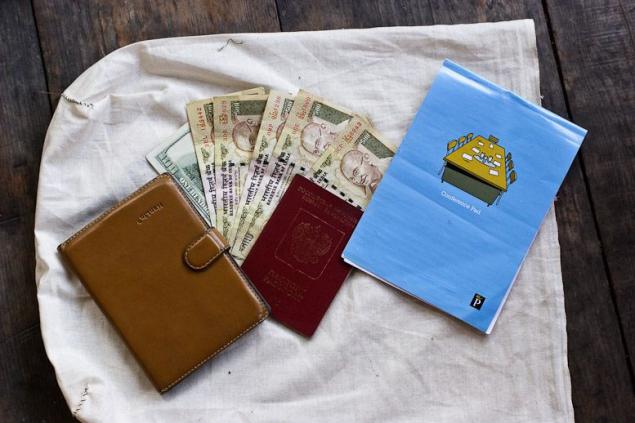 15. Today, I have a thing - a trip to the city of Manali 20 km from the village in which we live, to send a parcel to buy bus tickets to Delhi (soon to leave) and change dollars for the Indian rupee. Therefore I collect things: money, passport (suddenly come in handy in the exchanger), e-book, notebook.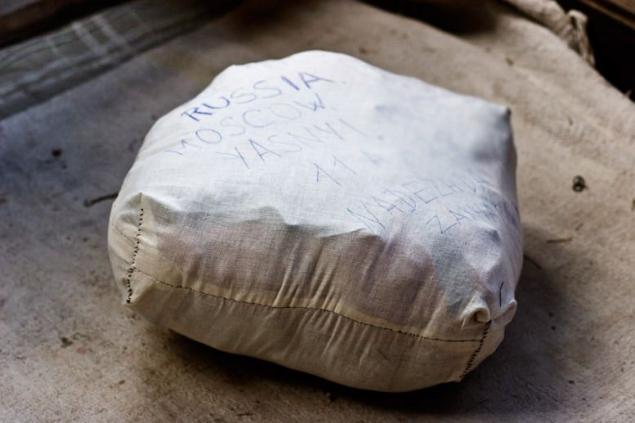 16. Sending with things that we no longer need to travel, but still quite valuable to them not to throw. I'm going to send them to the storage of his mother in Moscow.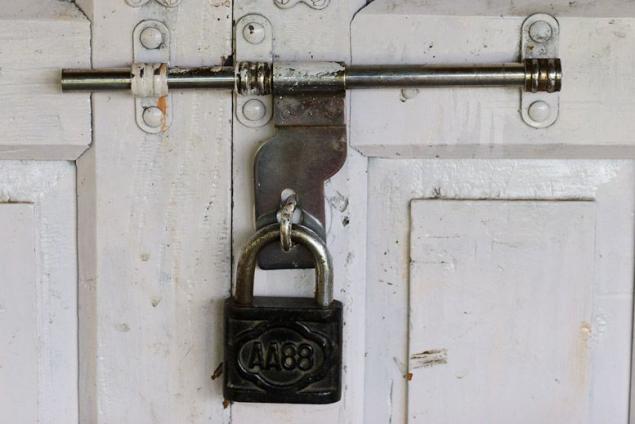 17. I close the door. It is not so simple: after the recent rainy season it is slightly skewed, the sash is now at different levels, and it is difficult to shoot latch.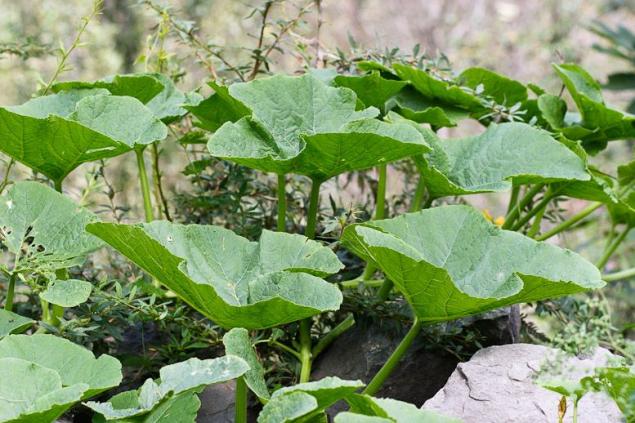 18. In the yard master's green zucchini. When I was not yet in Asia, it seemed that everywhere here grow bananas, coconuts and unknown exotic fruits and vegetables. Reality is much more prosaic: potatoes, carrots, cabbage, peas, occupy most of the Asian fields.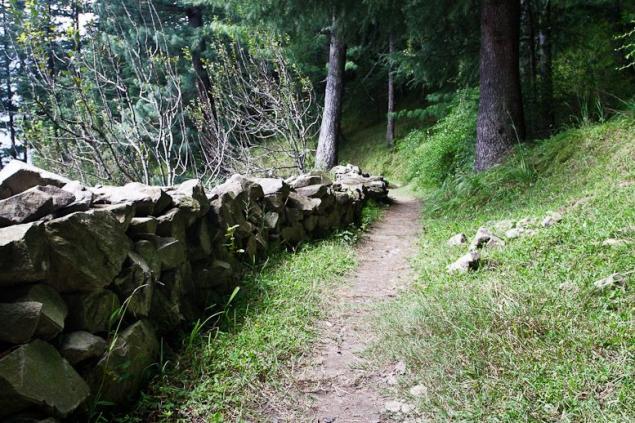 19. We do not live in the village, and above it, on a slope. The village is a narrow path, which in the rainy season sometimes turns into a river.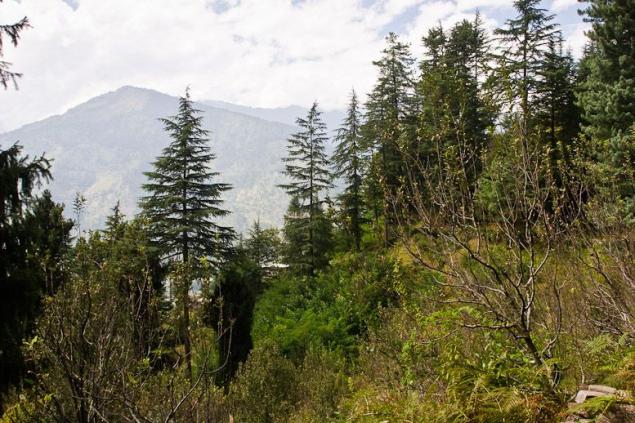 20. I walk in the woods, and the closer to the village, so it becomes more noisy: honk horns, something the Indians argue, someone crushes stones.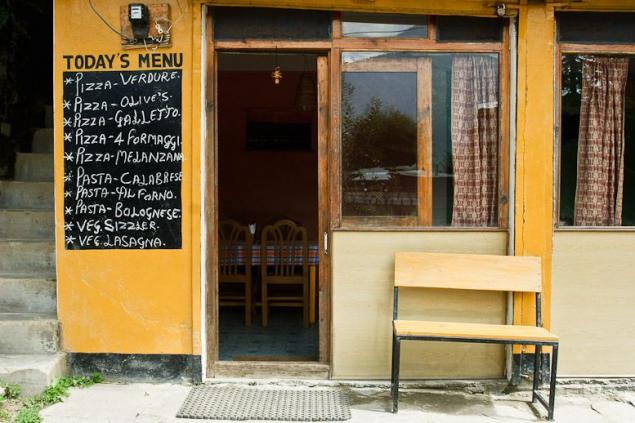 21. Nagar - tourist destination. In the village there are restaurants and cafes, which serve not only the typical Indian food (rice and bean gravy "gave"), but also European - pizza, pasta, salads. On the way I pass a few restaurants.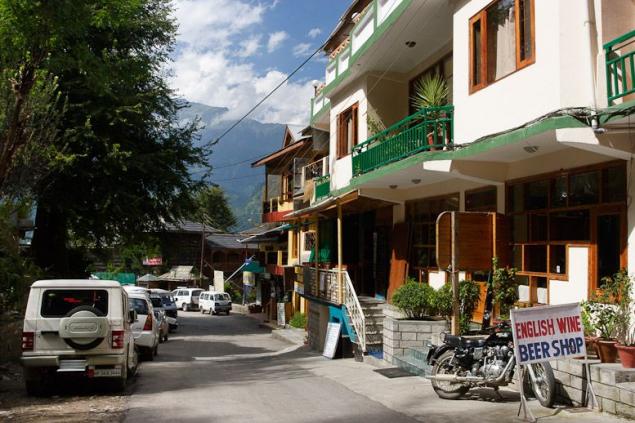 22. Here is the center of the village: shops, cafes, parked cars, on which the tourists arrived.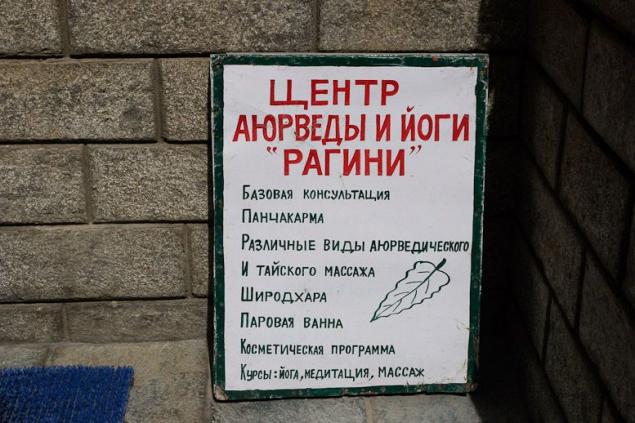 24. Naggar Roerich lived, and now here comes a lot of people interested in the works of Nicholas Roerich. Even the advertisement appeared, designed for Russian-speaking audience.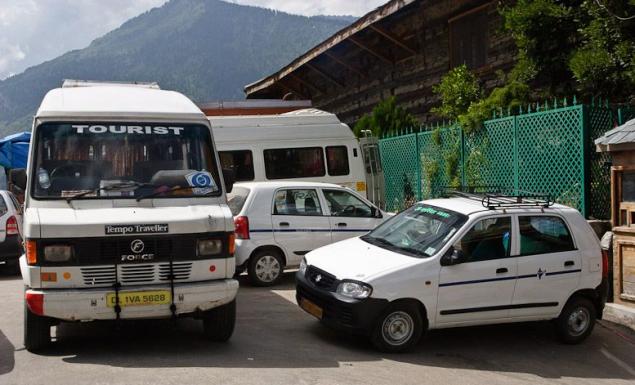 25. Kullu Valley, which is located Nagar - a mountain resort. In the plains of India's hot, dusty, stuffy and crowded, so the Indians prefer to spend their holidays in the cool mountain. Travel, mostly on a personal or rented transport.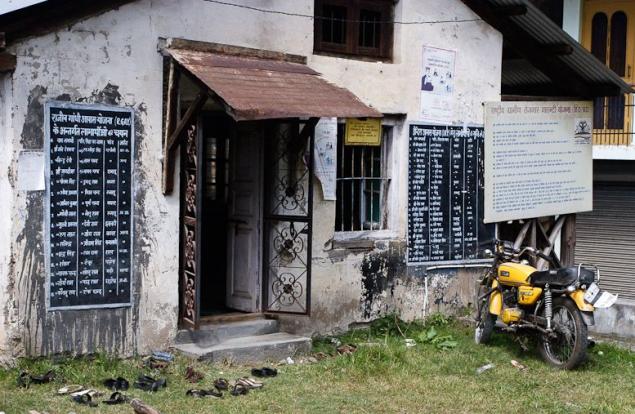 25. I walk through the village, noting that the "country club" meeting today.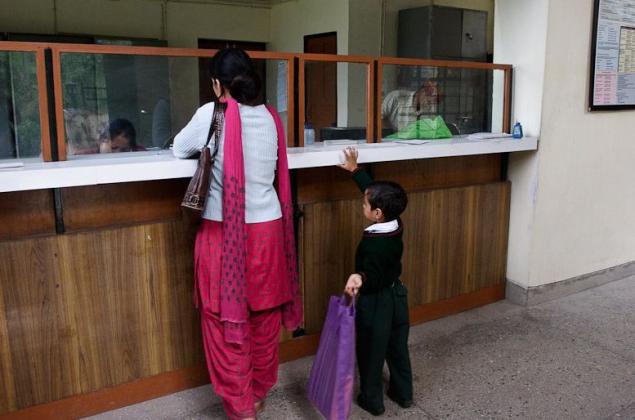 26 runs to the post: I was told that from the local post office to send international parcels can not be, but I want to see for yourself. It turned out that it is possible, but for some reason they only accept to be sent by airmail. It is faster and more expensive, but I have to rush to anything, so I remove his parcel back in a backpack.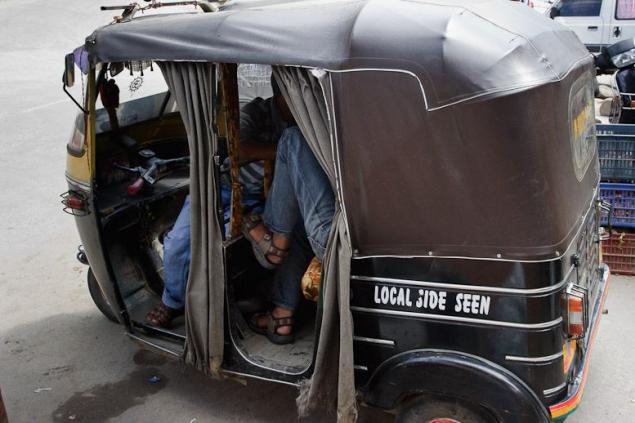 27. At the bus stop bored rickshaw drivers. I prefer the traditional bus.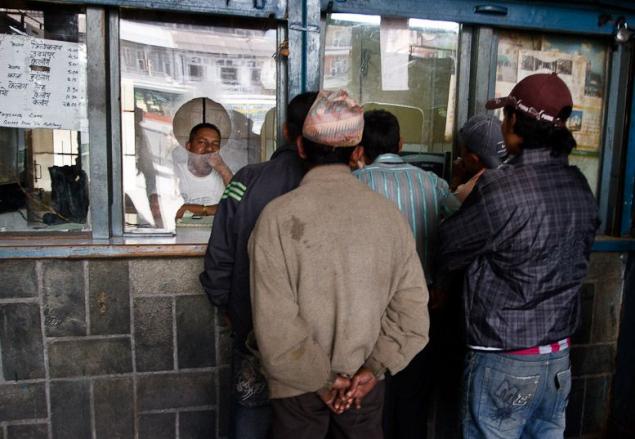 28. The bus was shaking so that the photograph him failed. At 14.20 hours - that I was in Manali. The first thing I want to buy a bus ticket to New Delhi. Cash at the bus station looks very unsightly. Buy tickets at the desk near the tourist.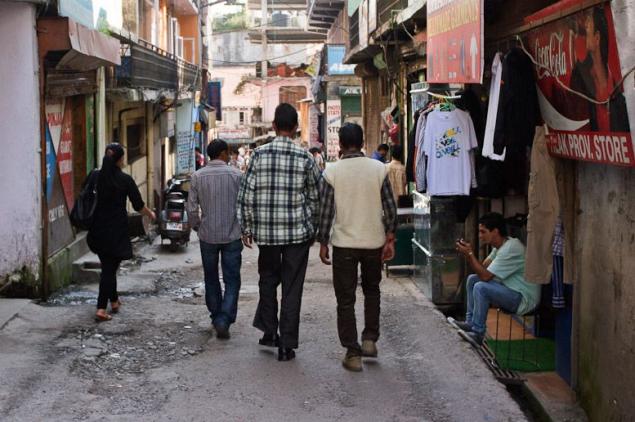 29. Little alleys way to the mail.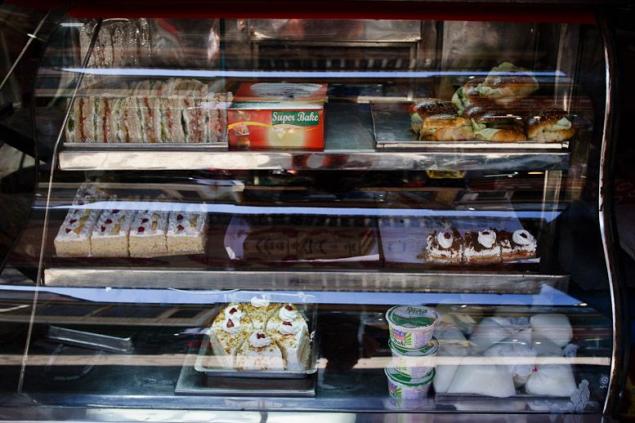 30. On the way to look in the windows. Right at the bottom of bag - unsweetened yogurt. The jars close - he.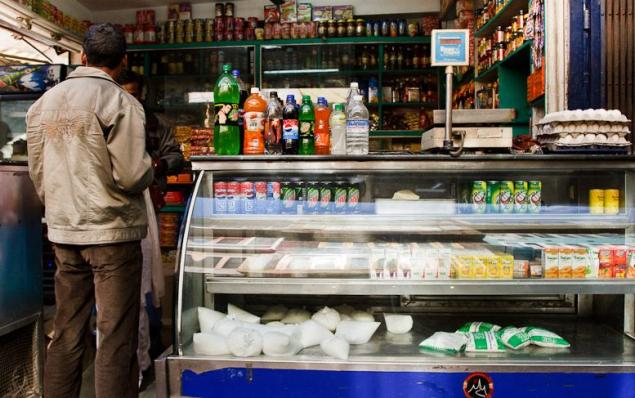 31. In Manali more stores than in the village in which we live. So sometimes we come here for food.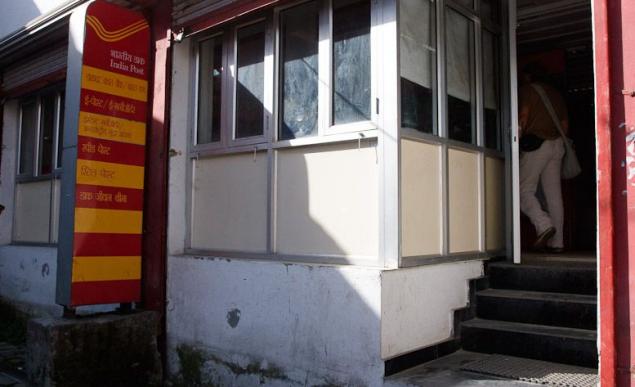 32. Here and Mail. But here I was not lucky: first, sending that day is not taken, secondly, told me that, too, is sent only by plane.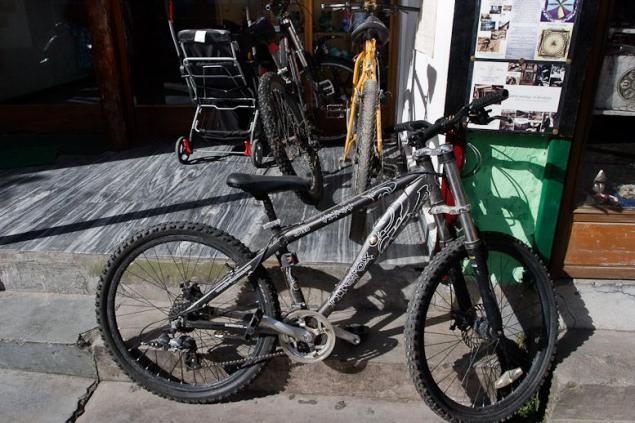 33. Next to the post in Manali has a sports shop. There just was someone's mountain bike - a rarity in these parts. There I went to the bookstore and choose a book about the history of Tibet, but I forgot to take a picture.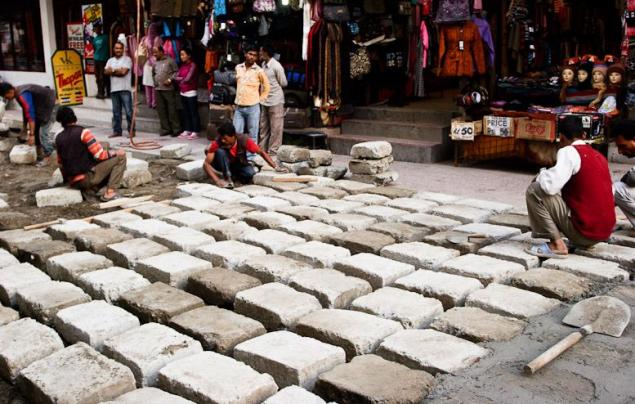 34. Now you can go home. I go to the bus station on the "deal" street. In Manali always like something building, repairing, zalatyvayut hole.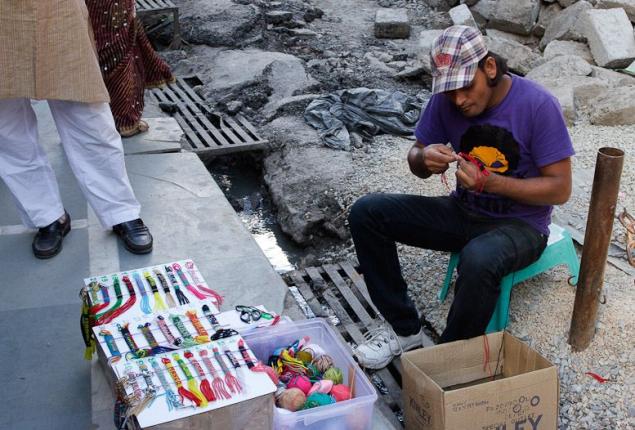 35. At the sidewalk sitting embroiderer names on the baubles. What I definitely like India (and Nepal as well), it's the ease of opening small and even the smallest business. I decided to do Bright Baubles - take a chair and sit down beside the road, no police officer will tell you the words. Do you want to sell apples from his garden - Wellcome. Do you want to open a small kiosk - please.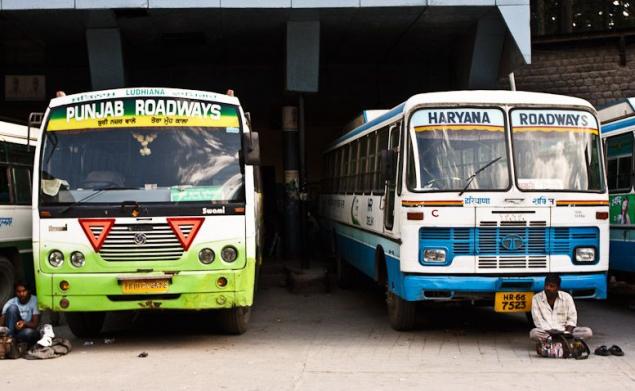 36. These guys, for example, sit all day at the bus station and offered to passers-by to polish their shoes. Police will not say a word to them.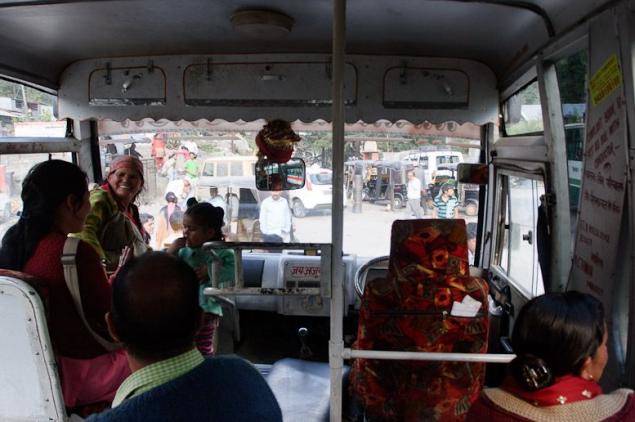 37. That's my bus. I went, satisfied.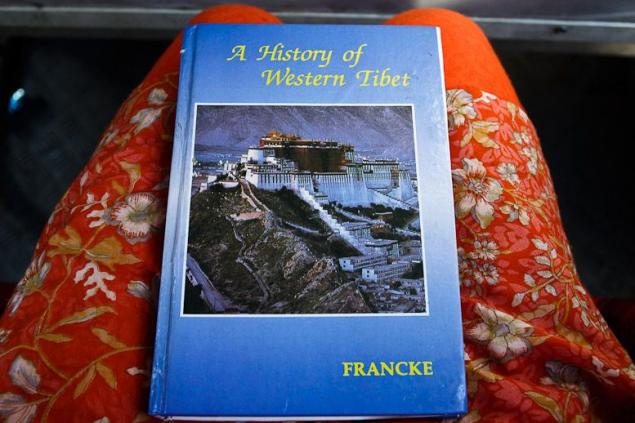 38. Take out the newly purchased book. The bus starts to move, and all the way I read. A lot of time: about 20 km to go, but the bus drags an hour.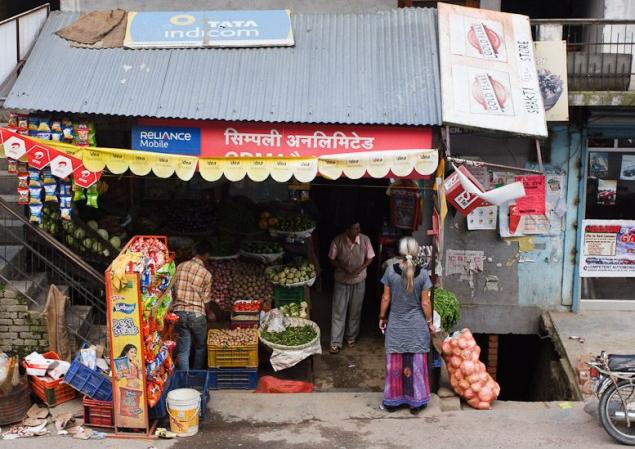 39. Hooray! She arrived in Nahariya. The photo - shop, which we usually go for groceries. Despite all the prejudices about India, we are not deceived.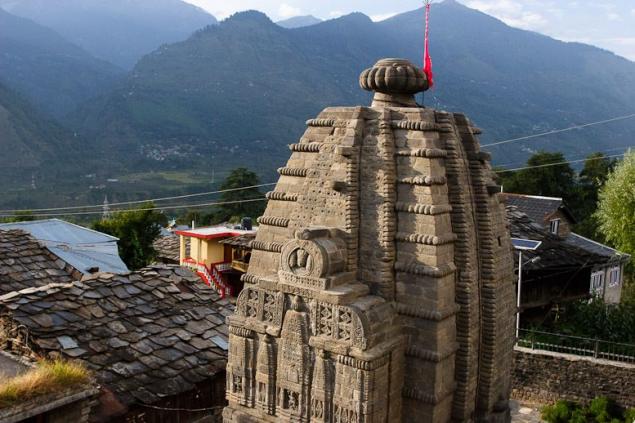 40. The small temple on the road through the village.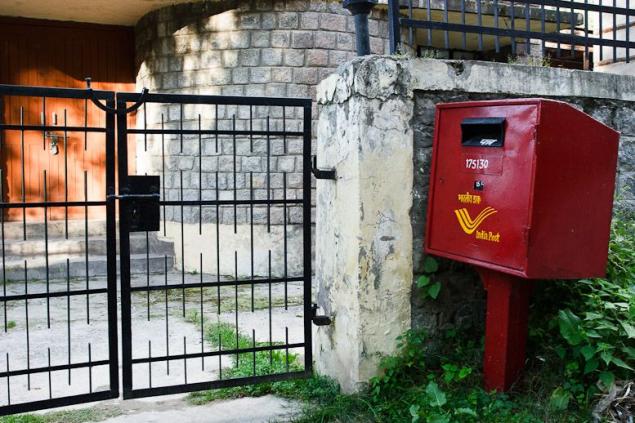 41. Again, I pass by mail: it is already closed.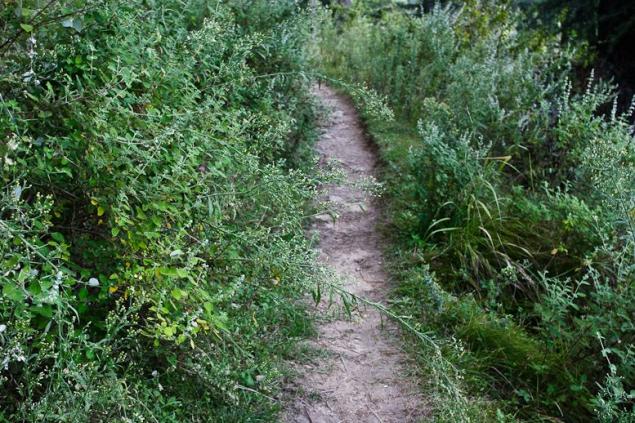 42. plunges into the forest and forest sounds: the chirping of birds and insects, the rustle of grass and tree branches.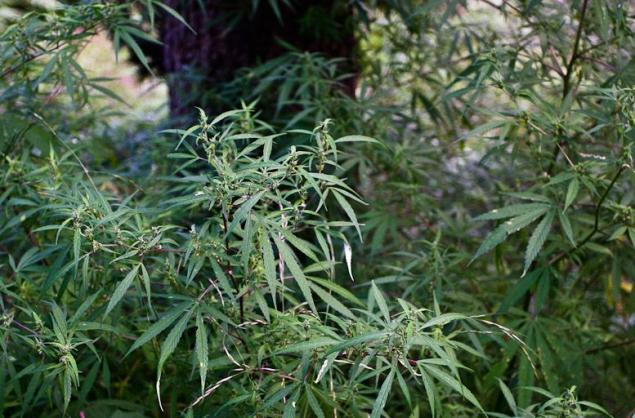 43. By the end of the summer hemp became almost the same height with me and excites the minds of hippies come here. No it is not specifically grows, it is a natural process.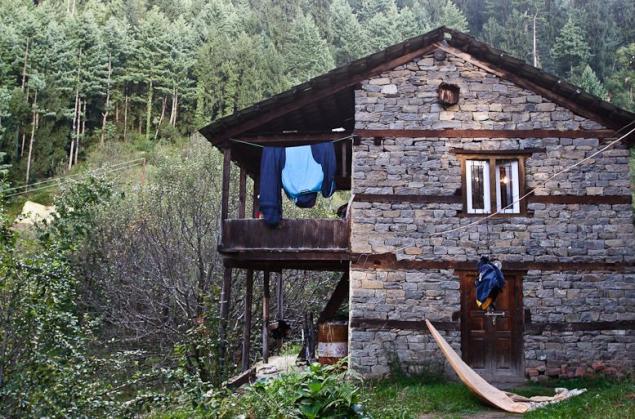 44. At home I was waiting a little accident: the wind blew off the land with a rope tent. Begu correct.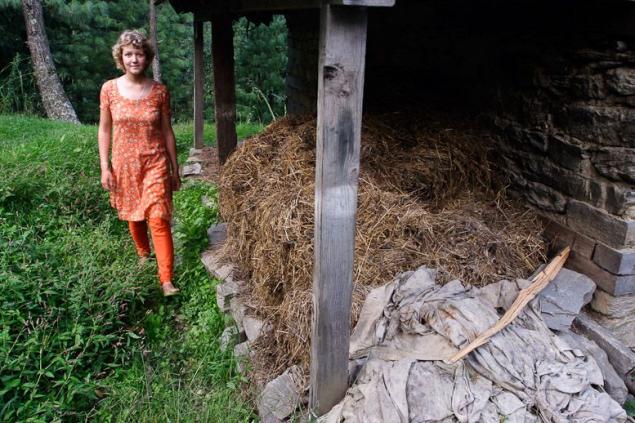 45. She asked her husband to do the staging frame "Tonya gets home." Salwar kameez on me - a typical Indian attire. To this supposed to wear scarf, it looks so much more elegant, but I sometimes neglect.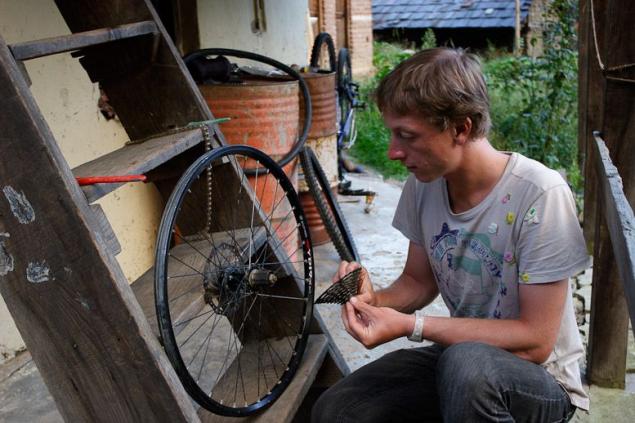 46. ​​My husband is busy bringing back our bicycles in working condition.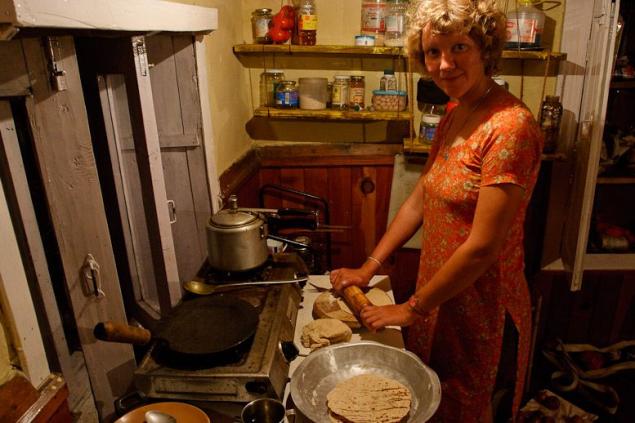 47. darkens. It's time to cook. Today we have an Indian dinner - "gave" (spicy bean soup) and cakes, "chapati".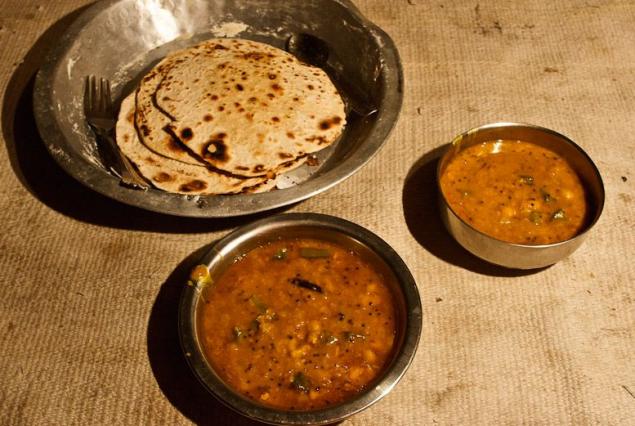 48. The picture does not look very appetizing, but I think it's scary tasty.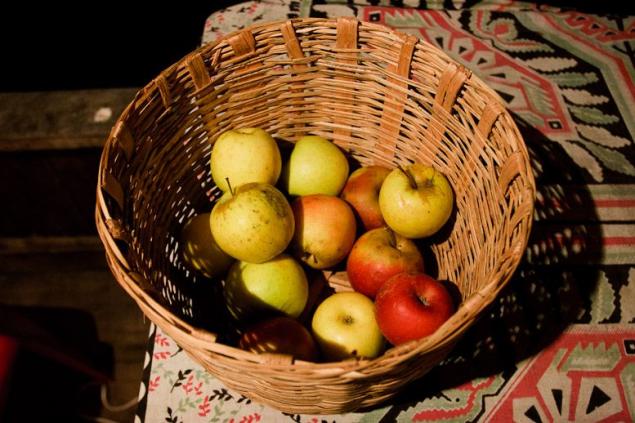 49. For dessert - apple.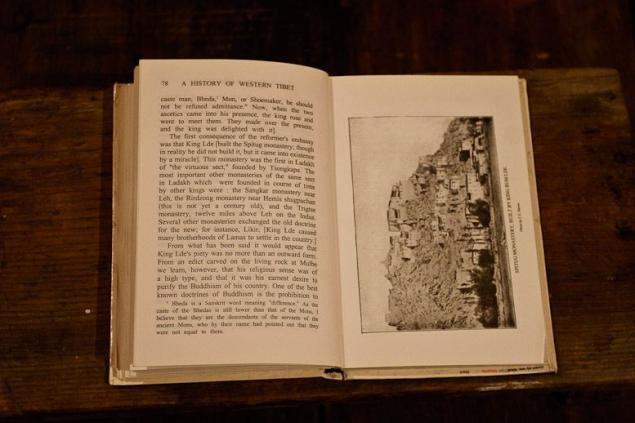 50. Before going to sleep again, I read a book about Tibet. The clock - 23:10, lights out. PS The irony is that in this beautiful place we have not: I really bought tickets to Delhi, and then - even further, and now we are in Nepal. However, in Nepal too well :)
Source: phototon1c.livejournal.com