The author tells of his first meeting with the handheld device: I do not remember what it was in the class, but one day at recess, going to class, I saw that all my classmates stuck to one of the back row, next to which is an incredible hubbub:
 - I'm following, I first served ...
Of the many voices occasionally struggled unusual electronic sound ... later became so familiar. The sound of an electronic roll off the shelves of eggs ...
"Well, wait a minute!»
Continued under the cut ...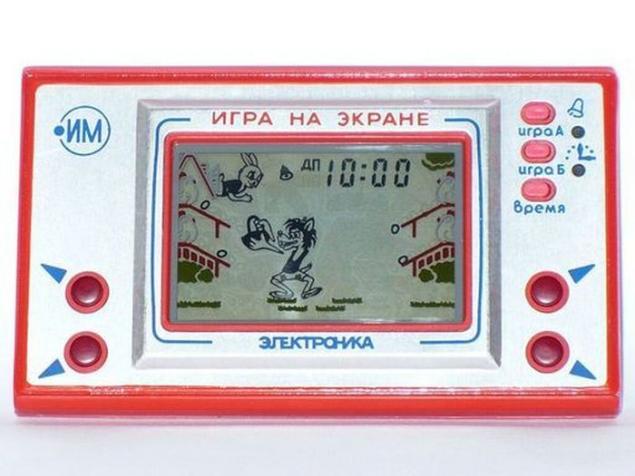 And that was worth a legend that if you score a thousand points will be a cartoon ... and although the series "Well, wait!" Have been learned us almost by heart, everyone wants to reach the treasured thousands ... I remember I tremble hands, when in 1123 glasses I broke the last egg. It was on a vacation with my grandmother in Belarus, the first time I scored a thousand cartoons ... No ... Even some disappointment. And soon after that ... In addition to playing tired, "Well, wait a minute!" Produces still quite a lot of games, which, however, were less popular. And many of them are actually no different from the cult with the wolf and eggs ...
Autoslalom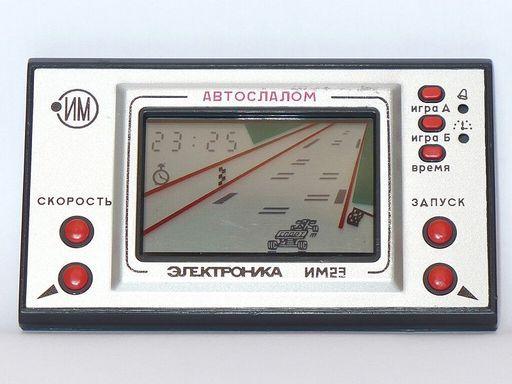 Merry Arithmetic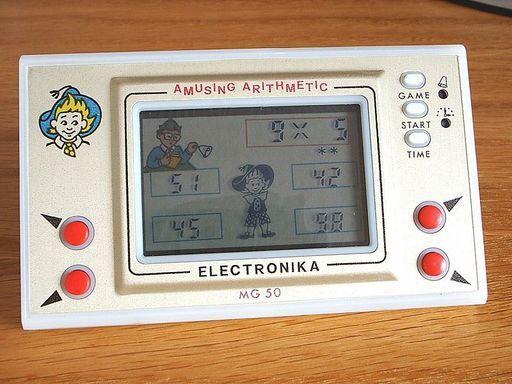 Biathlon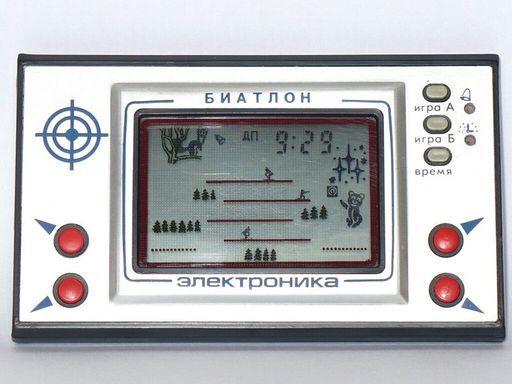 Night thief