Selection of the cities "Moscow" in the US
16 ph via immortal-first
It is easy to explain why almost every country has its own "New Town" - whether Novgorod, New York or Neustadt, but it is strange that in the Urals have forgotten God village Paris, deep in the Mari - their own Rome.
In America, and possibly in other countries, you can find many settlements with the names of foreign cities, including the cities of Russia.
In the US at least 17 settlements with the name Moscow.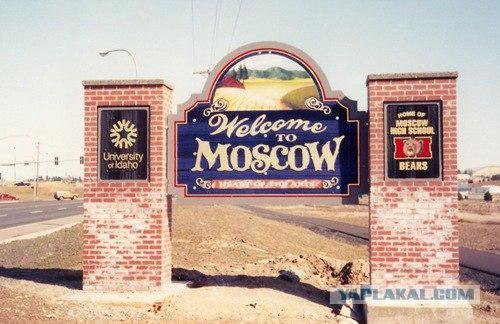 Here is a map of the city of Moscow, Idaho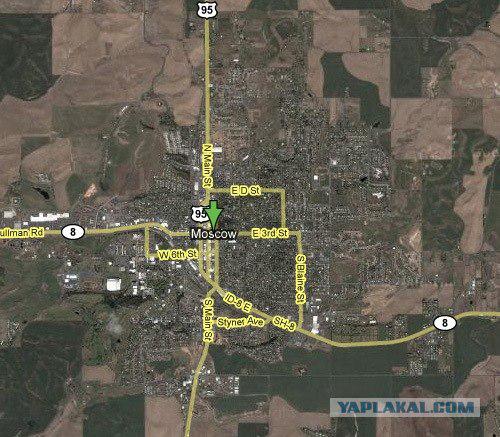 One man says that it was in Moscow in the parking lot at the bar saw little skunks and even managed to photograph them: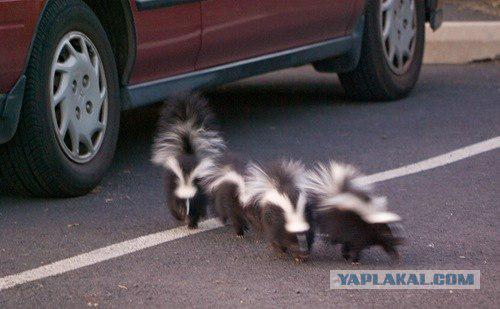 And this is Moscow Pennsylvania. Of the attractions can be noted only blast furnaces Lackawanna, built in 1848 and the railway station.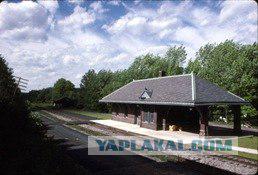 Fun to watch local "Moscow News" and the weather is particularly pleased with the Fahrenheit temperature:
The history of the ancient county cowboy Moscow that in Texas history started in 1853. Here there was Moscow railway connecting Houston and West Texas. By 1880, lived in Moscow for 288 people. All of them were engaged in logging. And when the pine forests disappeared Muscovites suffer from unemployment and poverty, as well as many of the city then East Texas.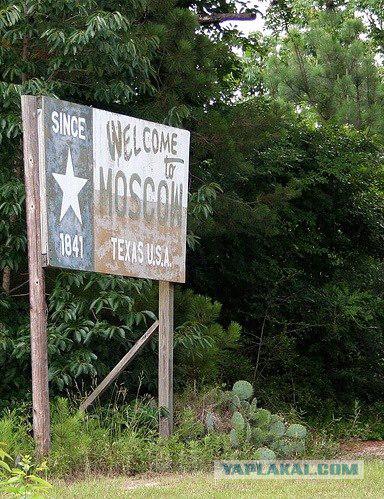 Beauty of Moscow life in Texas and the map of Moscow.
Construction of Highway 59 may have saved Moscow from joining the long list of ghost towns of East Texas.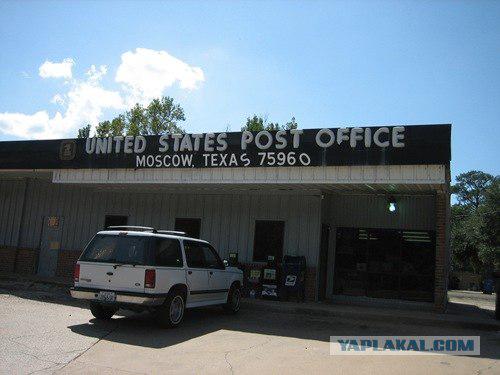 The next step Moscow Tennessee. Little information about 422 inhabitants according to the 2000 ... and perhaps all ... However, here one card and signed photograph from there,: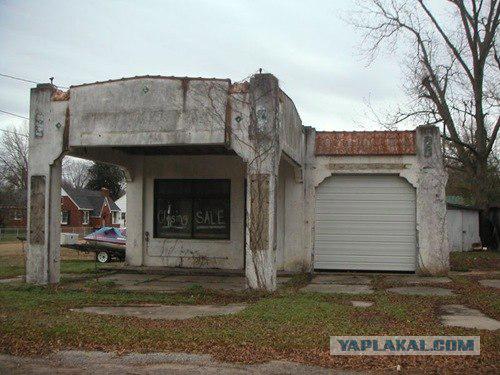 And here, too, in places well in the suburbs of Tennessee, there is a military cemetery: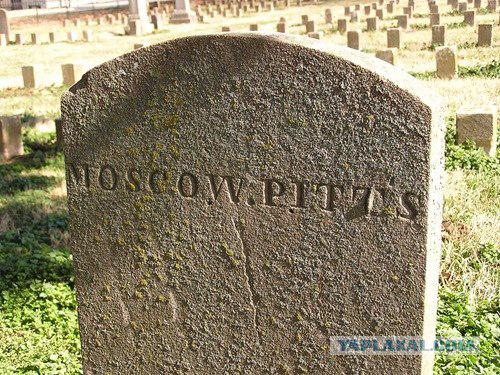 It seems that Moscow in Ohio, despite the fact that it is home only 244 man still has a great industrial center: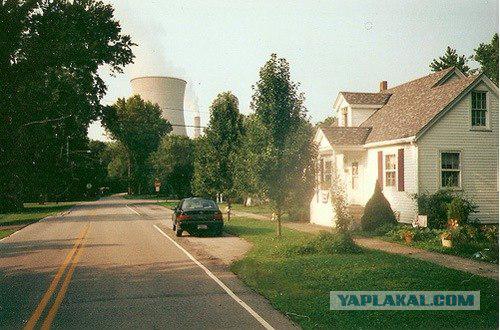 The inhabitants of Moscow in Indiana is one fun - they are constantly photographed some tonel bridge them. Kennedy. More about Indiana capital is not known.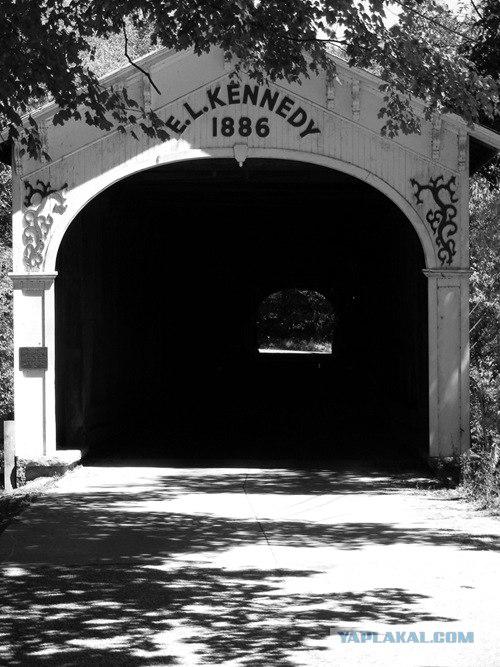 12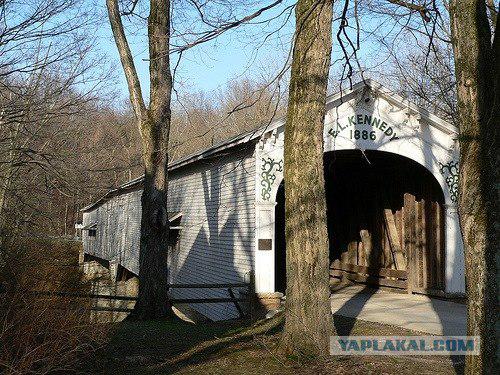 In Iowa, is also not without Moscow. But judging by the maps and photographs, there are only a couple of houses and the road.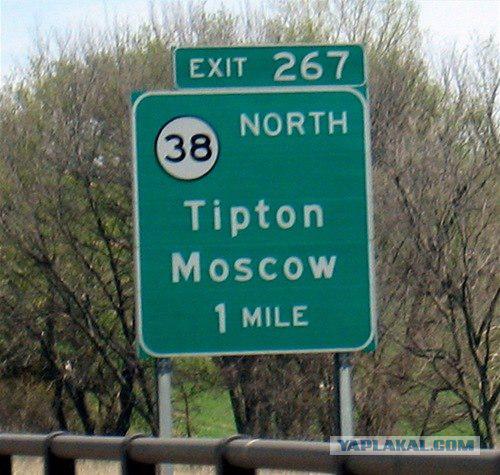 Moscow, Kansas ...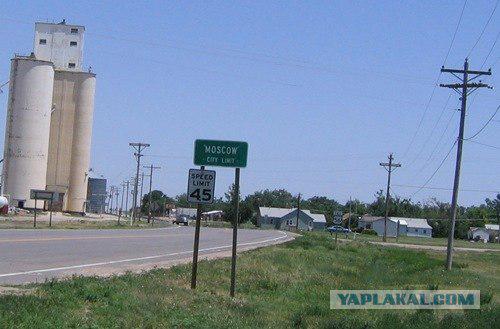 Another Moscow in Maine.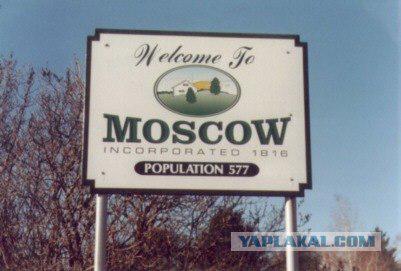 And still there:
Moscow Mississippi
Moscow in Vermont.
Moscow in Wisconsin
Moscow Mills, Missouri
Moscow Township, Michigan
Moscow Township, Minnesota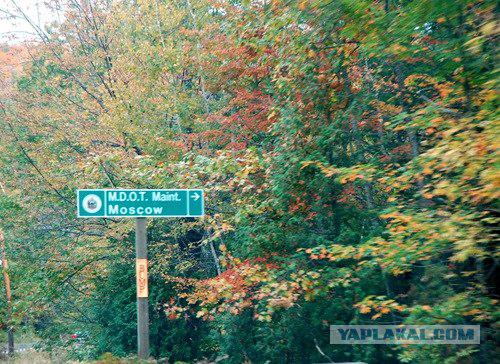 Source: