4 prints
This summer, the fate threw me to the village Lyaskelya that in Finnish means "village of widows." Finns and Karels there and now lives very much, but now the conversation is not about that. Everyone knows what a "Finnish sled" and how strong Finnish skiers. So. Here's what you can build in the summer of standard Finnish sledge and ordinary summer roller skis ...
Grandmother rolled up very smartly to market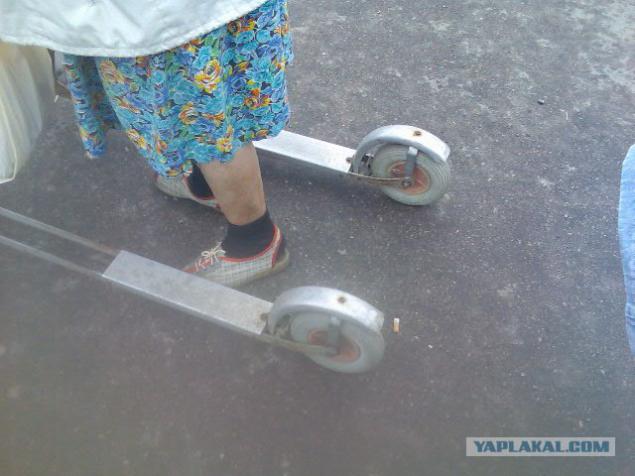 Purchase of all necessary ...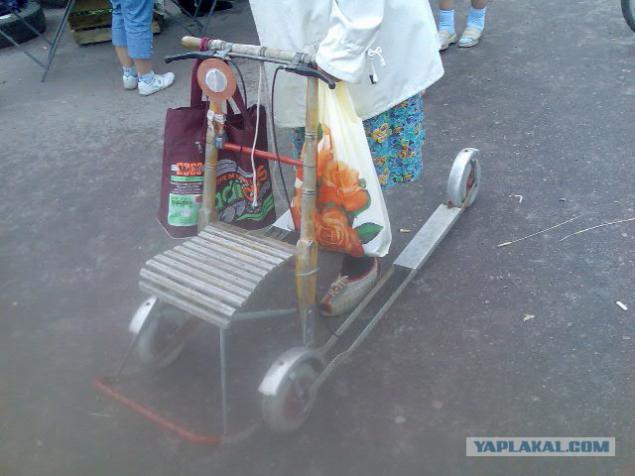 Inspected the vehicle ... By the way, there is even a small tape recorder, working with the magneto on wheels ...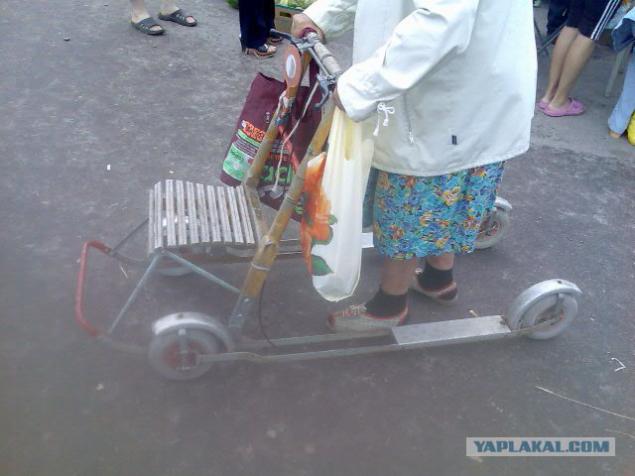 There turn signals, reflectors and brakes ... Then Grandma no less famously drove off to the house ...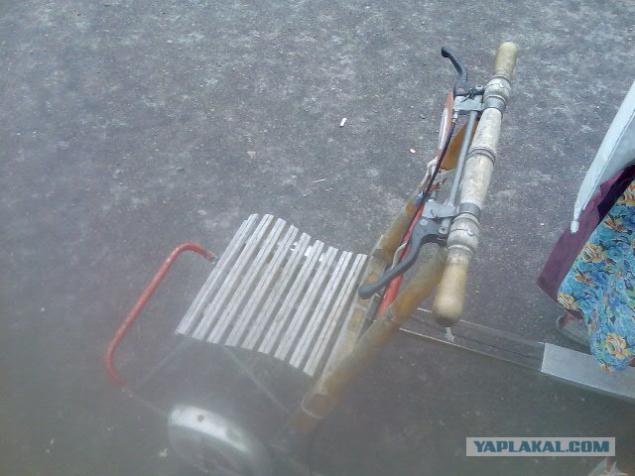 Source: