Here in Helena Bay (Helena Bay), in the region in the north of the North Island, called «Bay of Islands», Russian steel magnate Alexander Abramov building, perhaps, the most expensive house in our little island nation.
Personal fortune estimated at Alexander Forbes is about 7, 5 billion. That's a lot of money, I think. At half more than the prematurely departed from us church leader of Apple Steve Jobs.
The construction and equipping of the country's most expensive private residential komples estimated at $ 40 million. Previous transaction of this magnitude took place with the participation of the Sultan of Brunei. He once sold Pts. decent property in Oakland for 35 million. Said Sultan bored and New Zealand residence Brunei Airlines stopped flying here, New Zealanders become more difficult financially selected in Southeast Asia. In the continuation of the post of photos with comments.
The area of ​​the new home of Alexander Abramov, who will live there with his family and children, will be more than 1,200 square meters, which is 6 times the size of New Zealand's traditional country homes.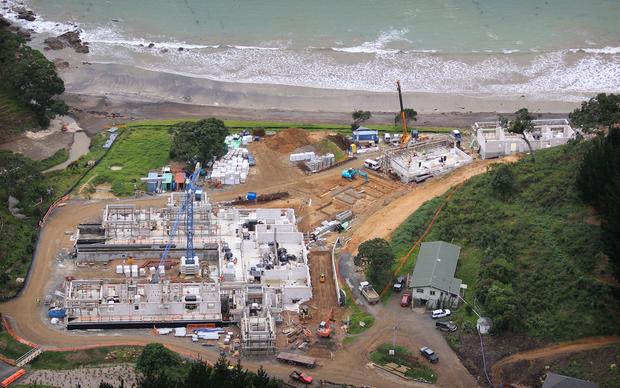 In fact, living area will be even more - due to high-rise buildings - about 3,000 square meters. What is already 15 times the usual NZ "cottages." Enough for a dozen families.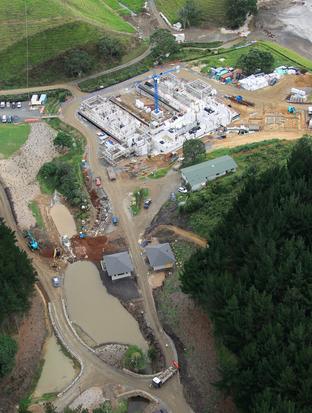 The local newspaper ashamed of masshabov in New Zealand so plainly indecent to stick out their wealth. It is assumed here to live richly, but modestly.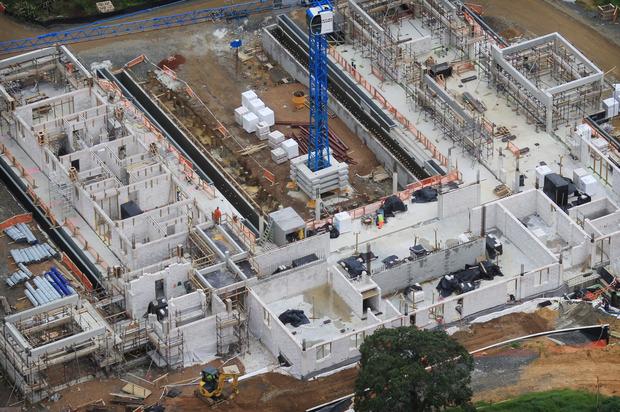 Location, of course, surprising - near the forest, hills, its private small beach.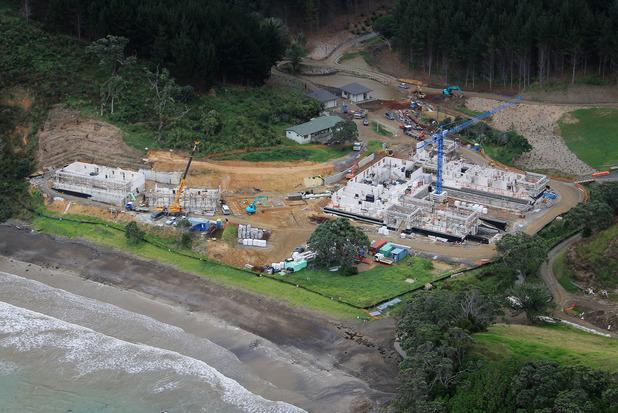 There is where the servants live, where to park guests.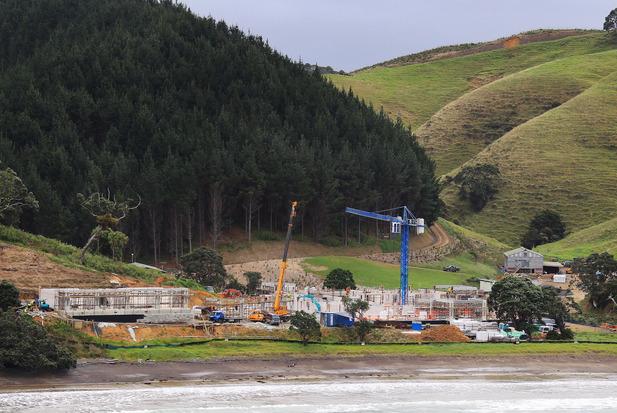 Aleksand loves fishing. Therefore, for himself and others, he plans to build in Helena Bay 200-meter concrete path along the coast, leading to a floating platform in the ocean (in the photo can be seen on the right). The project, affecting the 20 meters of the ocean floor, already approved: once agreed with environmentalists, more than 250 000 dollars will be donated to the development of the region.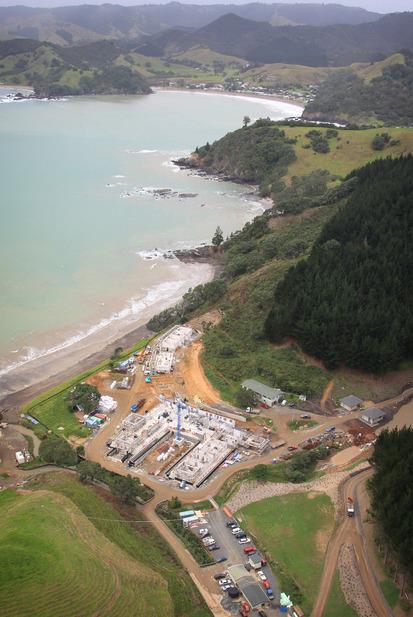 This link, English language proficiency may find a selection of materials about the case of construction of super-residence.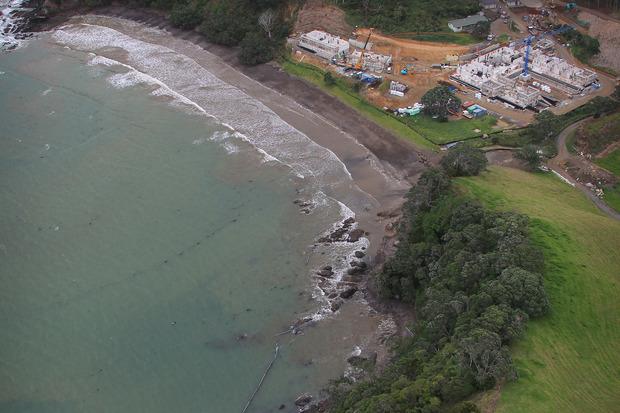 Somehow only Russian rich man needed such a pretentious and expensive housing. Peasant some craving for luxury more than a calf, call bears, play louder, Gypsies! Plyashi Bears! And guests must dance!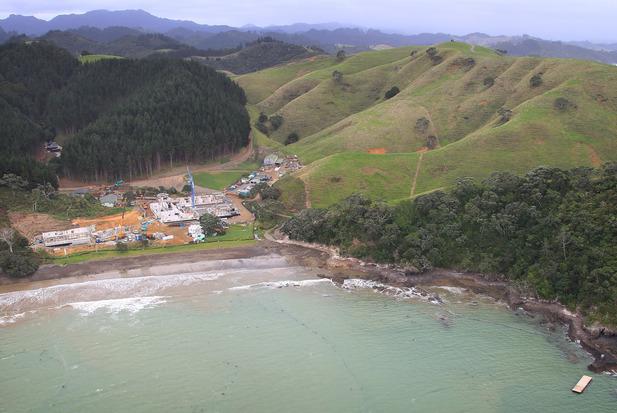 Babies Alexander Abramov likely more than twenty years. Their children are more likely not to speak in Russian. It is a conscious choice certainly a talented businessman and can be a good man. Not the fact that they will live well, but certainly comfortably. Good day to you, dear readers of this post.
I foresee in the comments template "envy - a bad feeling." I envy Bill Gates, who funded his fund, among other things delivered Egypt polio vaccines equipping all hospitals. A little jealous of Warren Buffett, who is planning to soon give budeschem 83% (all in 2012 had $ 44 billion) of its undeniably sverhogromnogo state to fund the couple Bill and Melinda Gates Foundation. A well-equipped cottage overdressed Aleksand Abramov on the shores of New Zealand bay somehow not a bit jealous.
Even pity somehow that is not in the steel magnate of the, you know, tact and dignity. We want to live like a thoroughbred gentry, and comes out as feudal princes: and went on display.
Do you also think that with $ 40 million (which is not much, and the money has many), be sure to arrange an international scale stupid show? What do you think, whether Alexander will build on the Russian habit of a five-meter fence?
Source: uzoranet.livejournal.com