Meet.
It - Joe Jessop (he was already 88 years old).
A vokreg him - his 5 wives, 46 children and his 239 of his grandchildren ...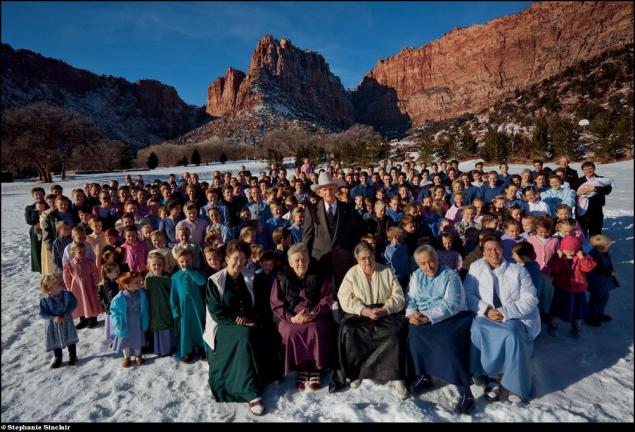 Mormons Polygamy is controversial among ordinary people in the US over 150 years. American Mormons - the followers of Joseph Smith (Prophet). He was executed in prison in Illinois for "deviation from the norm."
On the highway just south of Salt Lake City posted a huge billboard: "My wife. Wife. Wife. Husband. " This is advertising a four cabins lift to the ski resort.
Another representative of Mormon with the six wives.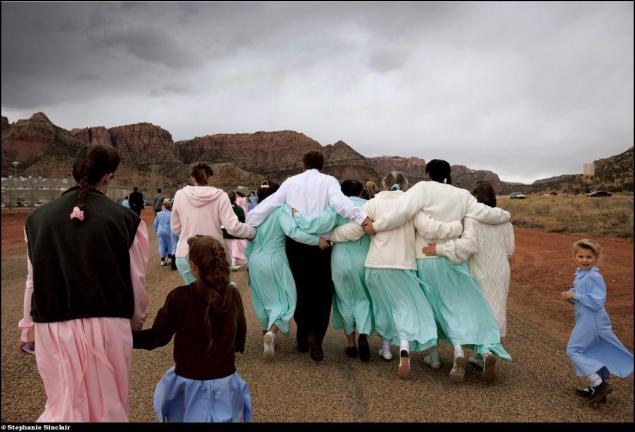 Mormons call themselves "Latter-day Saints."
Officially, they are deleted from polygamy sacred dogmas stored in 1890 - in exchange for recognition of the legitimacy of the sect. But this concession concerned only terrestrial life. In eternity, in heaven, as saith the prophet, the man is still entitled to collect love, like autumn fruit.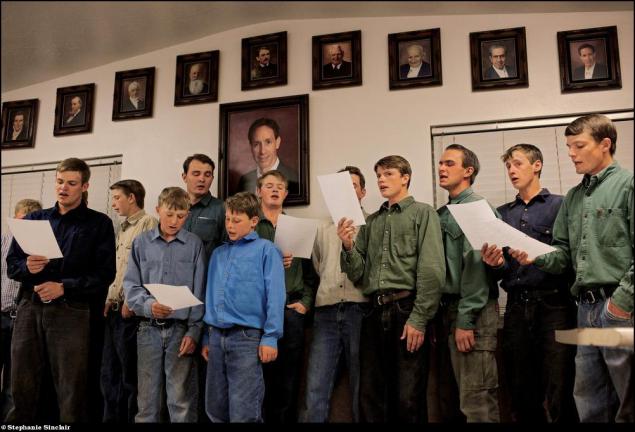 Thousands of conservatives or fundamentalists among Mormons in the United States, Canada and Mexico do not recognize the renunciation of polygamy. Many live - or are forced to live - in a religious colony based on slave labor. Teenage girls are in dilapidated wife patriarchs, in the case of disobedience, they are subjected to physical punishment and sexual violence.
Despite the conservative lifestyle many women Mormons have a cell phone, driver's license and are able to work on the computer.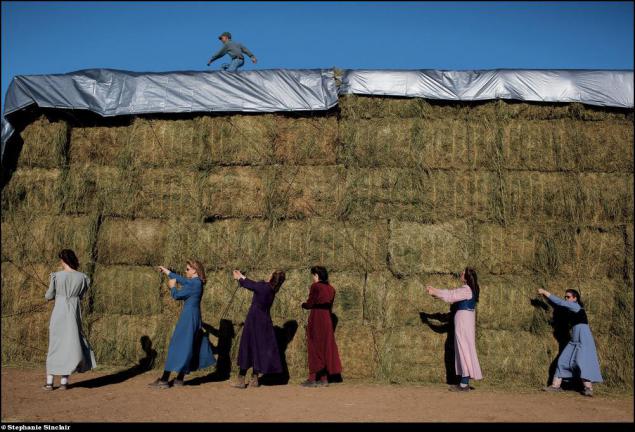 According to some reports, the families' harem-type "There are about 30 thousand. This is a vertical patriarchal system, where each has its own responsibilities. To put it in modern terms, it is a polygamist - that still work manager: for the prosperity of the case it is necessary to work hard.
According to the established order is prescribed for women to bathe only in dresses.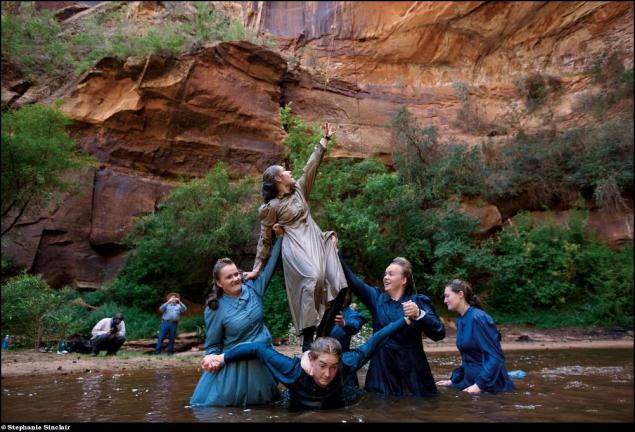 Teen girl riding on a swing after worked on a farm.
via amelito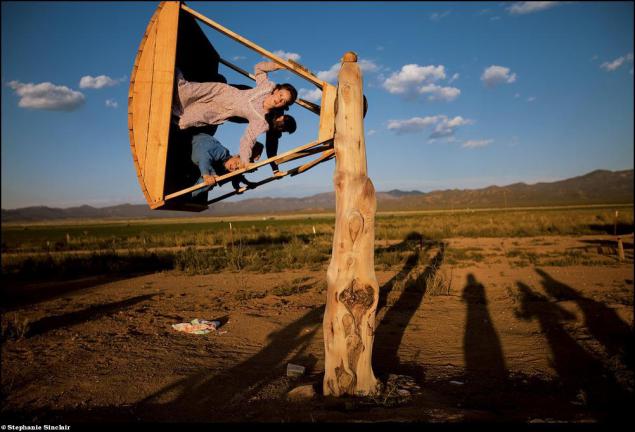 Source: