Do you think that is not on this poster?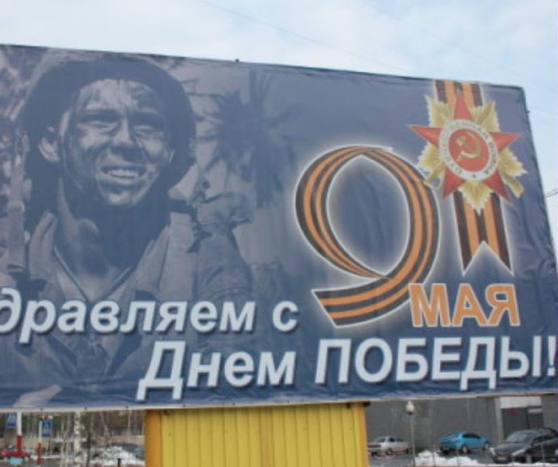 The poster congratulating Russians on the Day of victory turned out to be the protagonist of US marine shot on a background of palm trees in 1944 during a battle with the Japanese over the Pacific island of Guam. Photographer: Paul Dorsey (Paul Dorsey).
How can you go wrong here?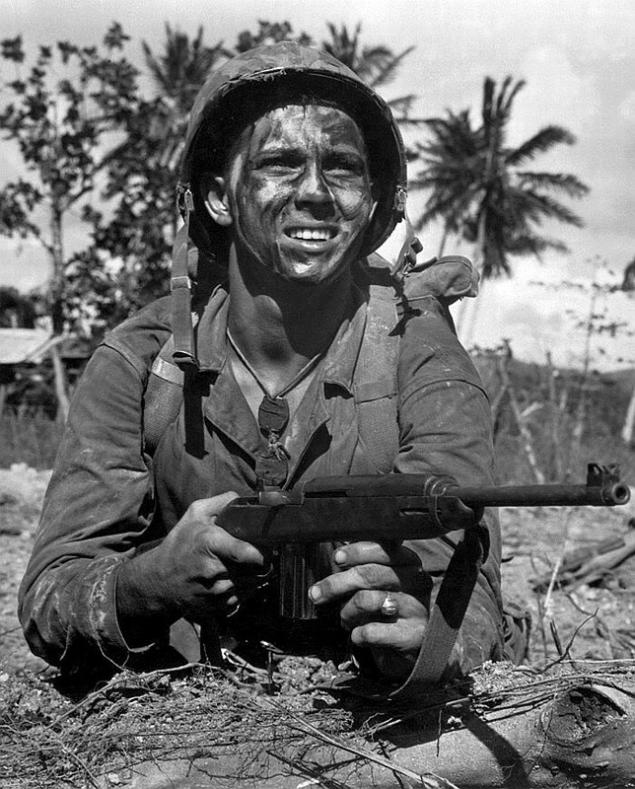 Source: teh-nomad.livejournal.com