Let us remember, and who did not see - see what's happening on May 9 as Victory Day parade.
Morning of May 9 met with rain and prolonged gray veil the sky.
The approaches to the Kremlin were blocked from most Pushkin Square on Tverskaya. All participating in the parade machinery has accumulated on the closed interval from Pushkin to Manezh.
Traffic jams in Moscow? On the Garden Ring? Never heard of him ..)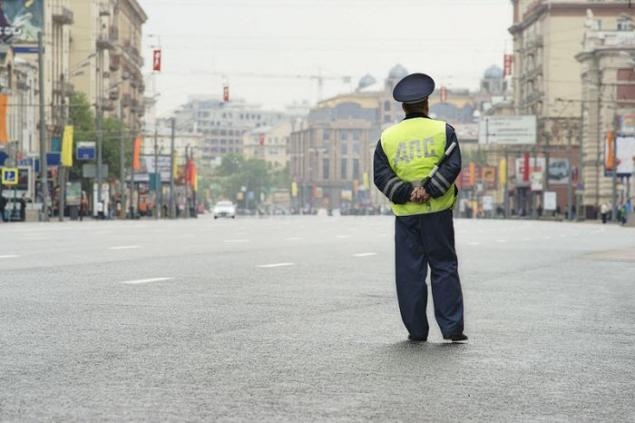 After a long wait to show the first carts and armored cars, accompanied by VAI.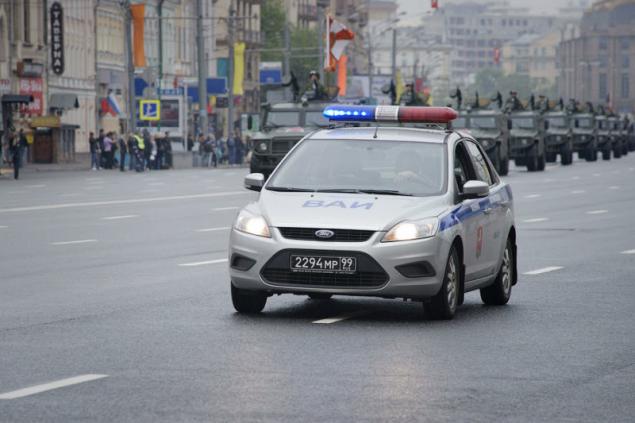 Start of columns.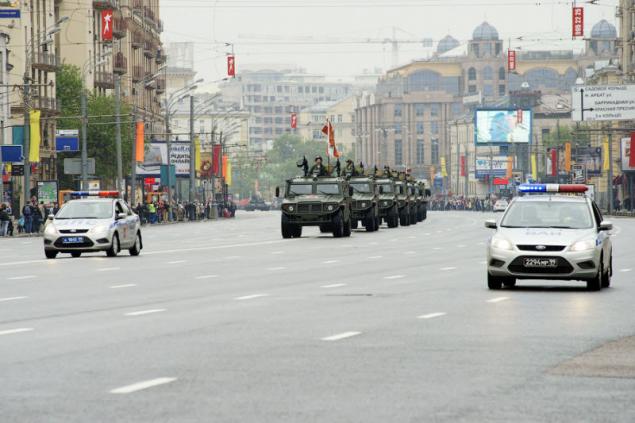 GAZ-2330 «Tiger»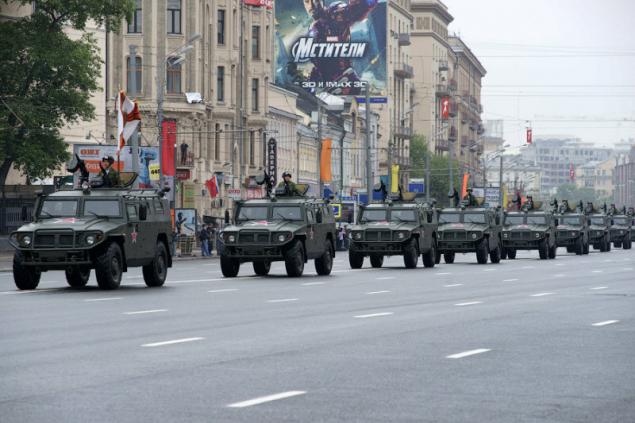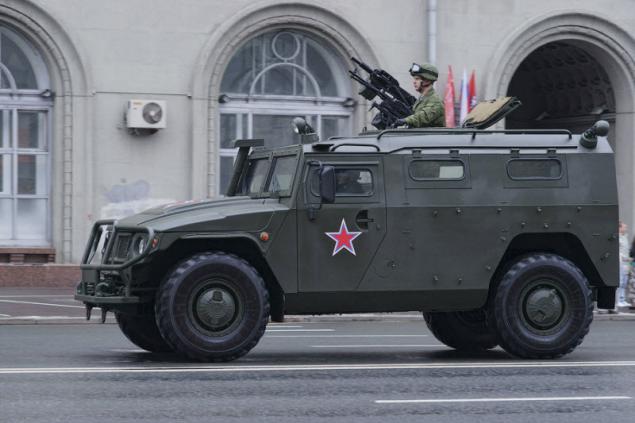 BTR-80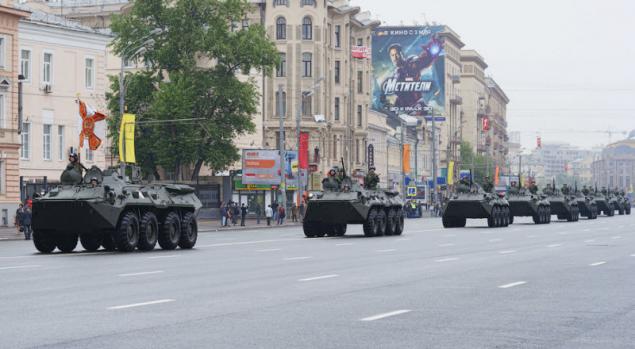 The Avengers :) Entourage T-90.