64-year-old pensioner named Jim Higgins, who lives in Ashton, is the creator and owner of a unique home in Aglii. Within the walls of the house is a completely renovated 130-year-old Great Western. Sam Higgins got the house inherited from the wife's father, Charles Allen, who was forced to carry out construction around the car because of the interesting law called «grandfather rights».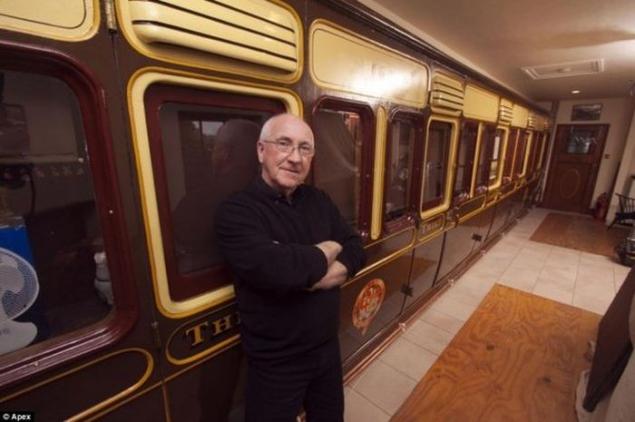 Once in the XX century, during the 36 years from 1930 to 1966 in this car was a woman named Elizabeth Richards. The reason that a woman found herself in a not so conventional housing is not known so far. But after her death, car and place of parking have been abandoned for several years, until he was spotted by Allen. Seeing him he fell in love with the area around the car and decided to build a house here.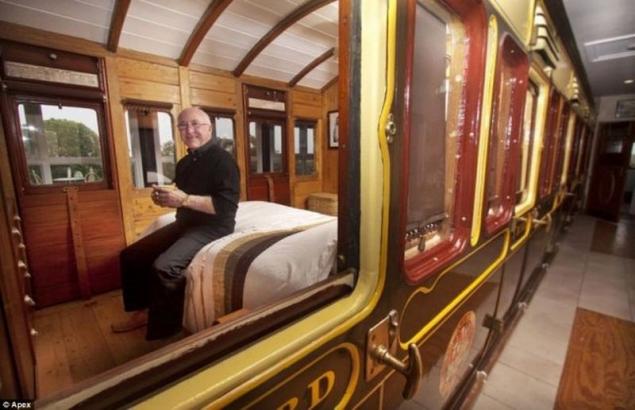 When it came to the construction and dismantling of the car, it is where the problems began. Officials said that the car has been used for years as a dwelling has gained the status of «grandfather rights». The essence of this law lies in the fact that the property is built with a specific purpose can not be used otherwise.
This meant only one thing - Great Western should continue to serve as a shelter, she wants it or not, Charles. Allen bit did not suit such a turn, but his entrepreneurial spirit prompted him an original way. He just built a house around the car, and finally got home, "two in one". The kitchen and living room is located in the house, and a bedroom in the car.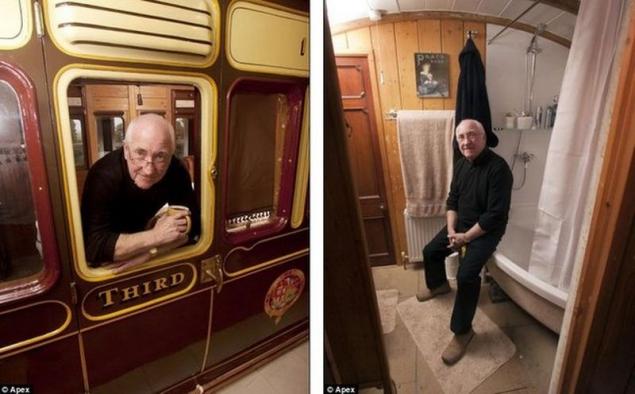 When the owner of the house, the car became Jim Higgin, he decided to restore the Great Western across its 130-year-old beauty. It turns out it is not easy to do. On cars of this type there is very little information, and some even lost data. It proved difficult to find out the color of cars, not to mention the smaller details. Nevertheless, the reconstruction of the original form of advance and is almost at the stage of completion. Sam Higgins was thinking about how to turn it into a museum housing.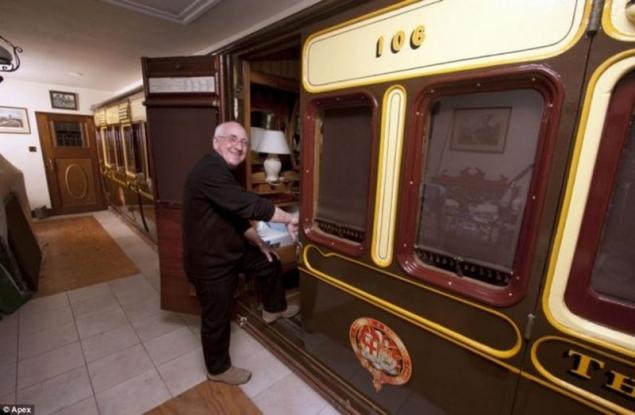 So it should look like this legendary car