July 9 opened the 48th in a row International Air Show Farnborough Airshow, which always takes place at the exhibition center of Farnborough Airport in Hampshire - a suburb of the British capital.
This event is one of the most iconic global aviation events of the world and is considered the most important world-wide platform in the field of aerospace equipment and technology.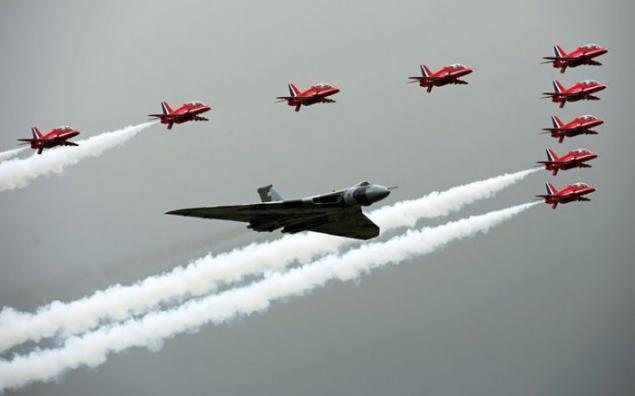 Airshow is organized by Farnborough International Limited - a division of the Society of British Aerospace Companies (Society of British Aerospace Companies) and demonstrates the potential customers and investors civil and military aircraft.
The main theme of the Farnborough 2012 - "A world of possibilities." It is expected that the exhibition will be attended by about 1,500 exhibitors from more than 30 countries.
1. "Red Arrows" and British strategic bomber Avro "Volcano" at the official opening of the cabin. (Picture: ADRIAN DENNIS / AFP / GettyImages)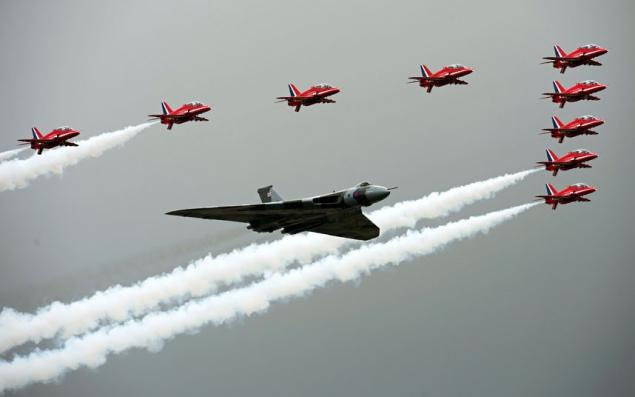 2. Avro "Volcano" comes in to land. (Steve Parsons / PA)
3. American carrier-based fighter-bomber and attack aircraft McDonnell Douglas F / A-18 "Hornet". (Picture: ADRIAN DENNIS / AFP / GettyImages)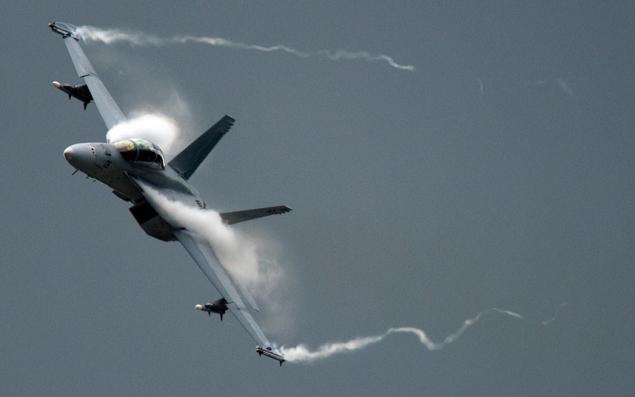 4. Demonstration flight of tiltrotor MV-22 Osprey, created jointly by Boeing and Bell Helicopter. (Picture: REUTERS / Luke MacGregor)