The publication "New York Times" has chosen "Man of the Year." This year, it was Mark Zuckerberg - the founder of the worldwide popularity of social network Facebook.
It was expected that the first prize will get to the founder of the site WikiLeaks Julian Assange - he won by a vote of readers, while Mark Zuckerberg in this vote took only the tenth place.
However, Time editors awarded the honorary title of Zuckerberg, formulating his choice: "to unite together more than half a billion people, the creation of a new system of exchange of information and simply because it has changed our lives».
12 Photo © Martin Schoeller for TIME
1. The 26-year-old Mark Zuckerberg has not only changed the way the internet works, but also the mood of its members.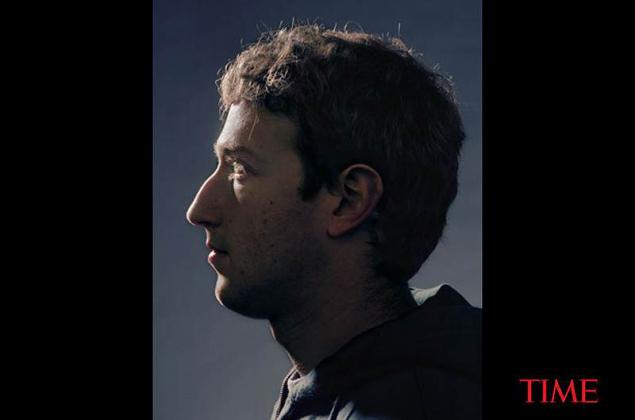 2. Mark grew up in the town of Dobbs Ferry, NY. Facebook idea came to him while studying at Harvard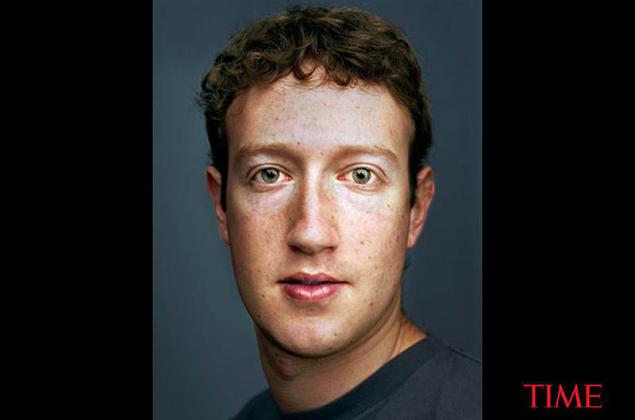 3. Zuckerberg posing with his colleagues: Chamat Palihapitiya - vice president of growth, mobility and international relations; Zuckerberg; Mike Schroepfer - vice president of technical operations; Chris Cox - vice president of product distribution.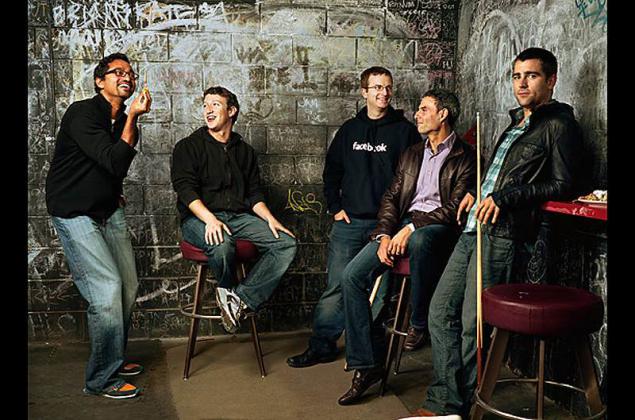 4. On the left - the head of the operational department of Facebook Sheryl Sandberg. Right - Chief Technology Officer Taylor shaves.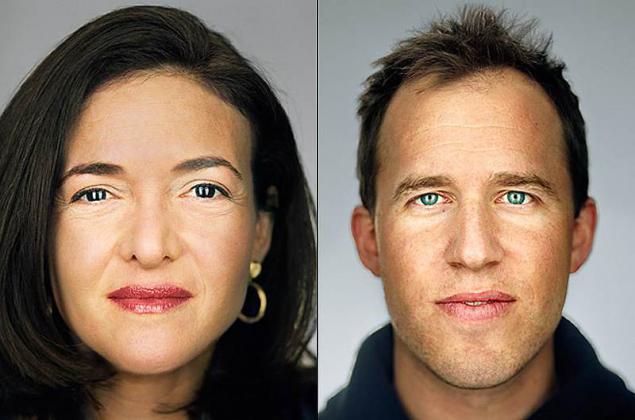 5. Here they are - the main entity Facebook: (left to right) Manager platform for mobile phones Luke Shepard; director of search commands, questions and news Jocelyn Goldfeyn; advertising manager Neville Bowers; Team Manager application developers Josh Wiseman; Team Manager infrastructure platforms Vladimir Federov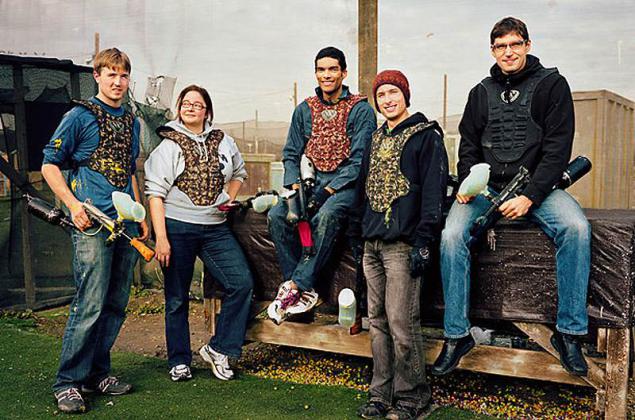 6. Next to the office of Facebook Zuckerberg opened a cafe, where they like to spend time employees of the company.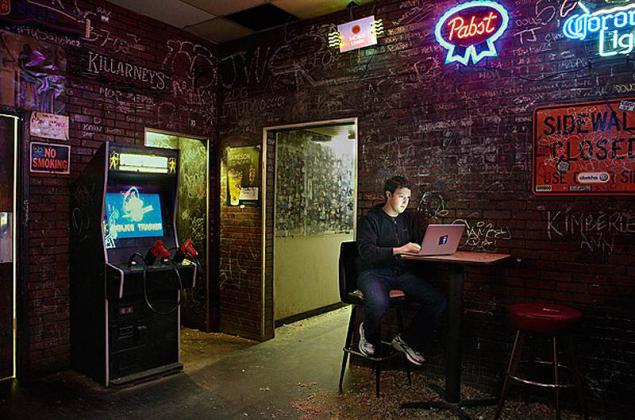 7. The founder of social networking site Facebook Mark Zuckerberg was born in 1984 in Dobbs Ferry, NY. His father - a dentist, his mother - a psychiatrist, left her job to help her husband in the office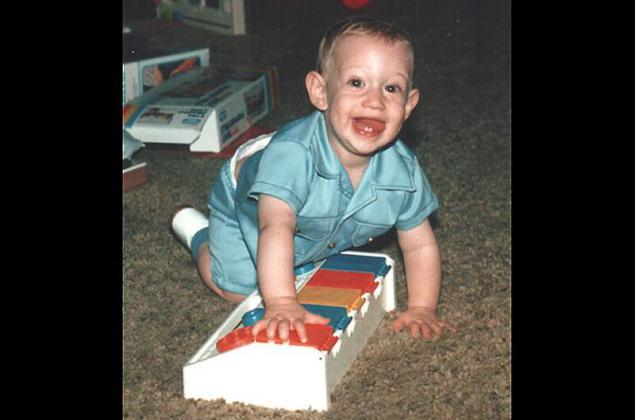 8. Father describes Zuckerberg (pictured in five years), as a "hard man, with a strong will»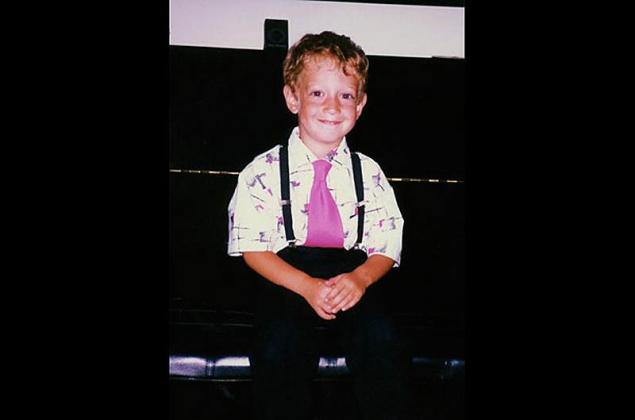 9. Facebook came when Zuckerberg attended Harvard, where this picture was taken.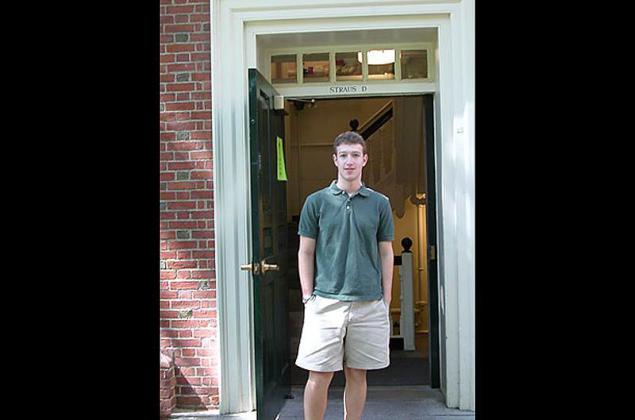 10. Zuckerberg (right) with co-founders Facebook. The story of this social network was the basis of the film "The Social Network", in which the protagonist - socially unbalanced young man - quite similar to the real Mark Zuckerberg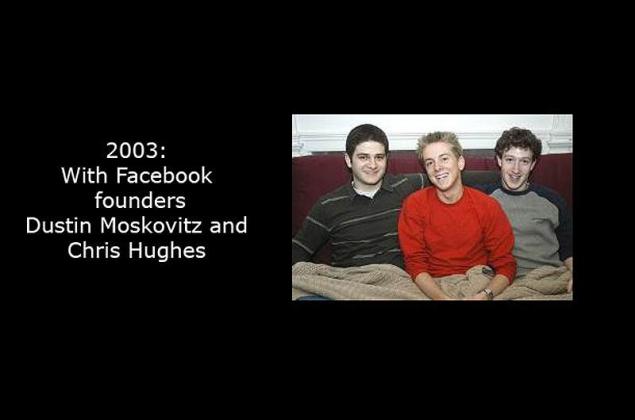 11. Zuckerberg with his family at an amusement park on the theme of Harry Potter in Orlando Day Blagdareniya 2010.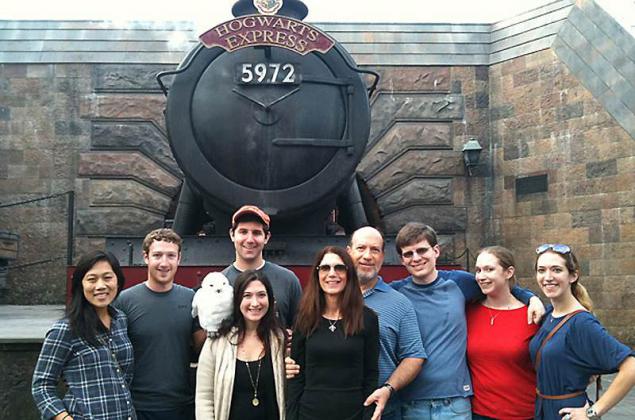 12. In this photo 2006 Facebook founder posing with her older sister Randi, who occupies the post of the head of his company's marketing department.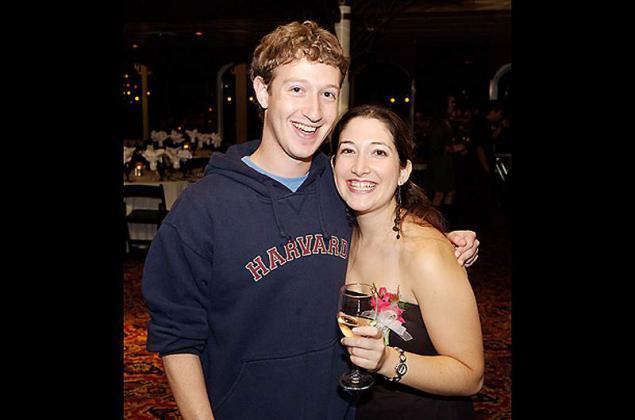 Source: