"Home Alone" - one of the best Christmas movies of all time.
I suggest to get acquainted with an interesting selection of facts about the movie "Home Alone».
1. There is a legend that Elvis Presley, who died in 1977, played a cameo role in the film.
Many of those who believe that the king was alive, believe that the bearded man, who stands behind Kevin's mom is Elvis.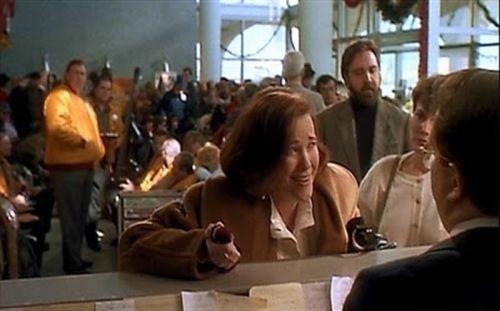 2. In a scene with a tarantula actor agreed to play only one take. He was supposed to represent the face of fear and scream, but no sound because the sound could scare spider. Scream was recorded later.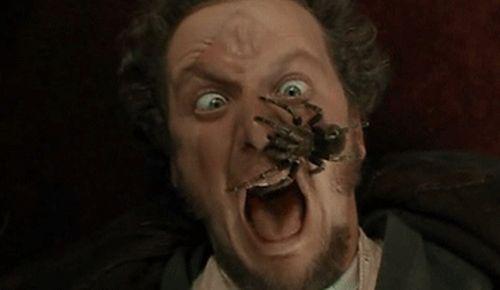 3. John Candy starred in only one day. All episodes were filmed with him for 23 hours of continuous shooting.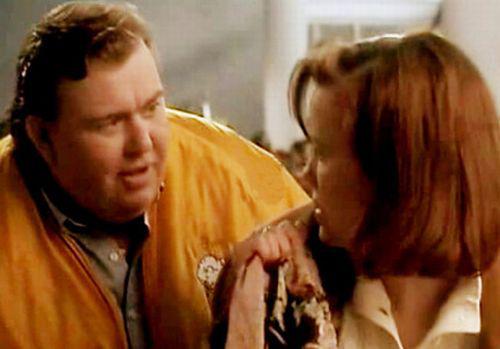 ​​
4. Kevin reads the magazine Playboy, where Miss July Erika Maya Eleniak, who starred in Baywatch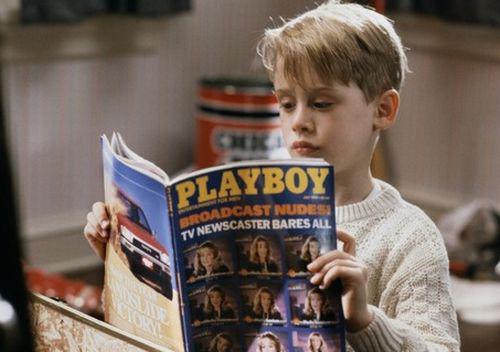 5. In the pictures that Kevin found in a box at the Buzz, supposedly his girl.
In fact, the pictures boy who was stylized girl.
Chris Columbus believed that the way to make fun of a girl - not good.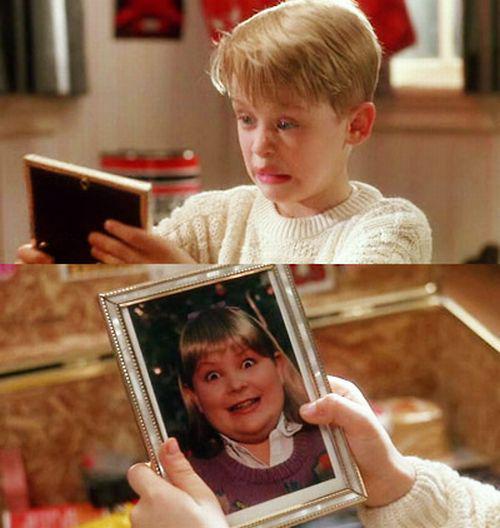 6. The concept of the film Home Alone was born thanks to the film, Uncle Buck, which was filmed Culkin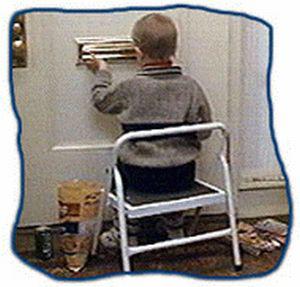 7. A film about gangsters Angels with dirty showers (Angels with Filthy Souls) does not exist.
It was filmed specifically for Home Alone. Incidentally continuation in Home Alone 2 also from a non-existent film.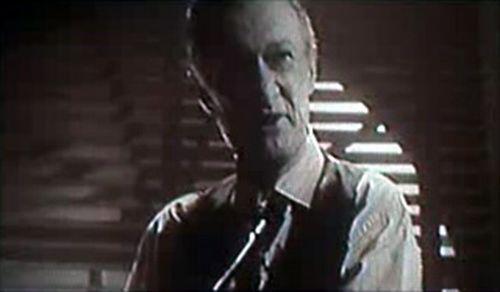 8. The effect of the terrible stove in the basement was made by two guys using fishing line and lanterns.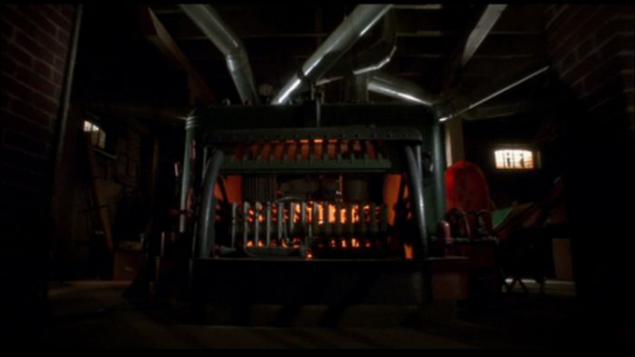 9. Robert De Niro turned down an offer to play the role of Harry.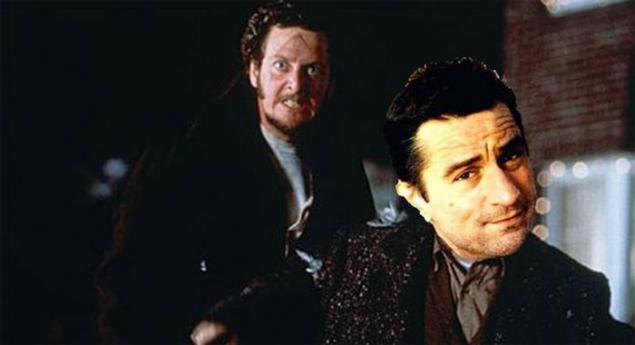 10. Recorder Tolkboy Talkboy, which uses Kevin was a concept model in the real world does not exist.
But according to numerous requests of fans of the film, this model went on sale.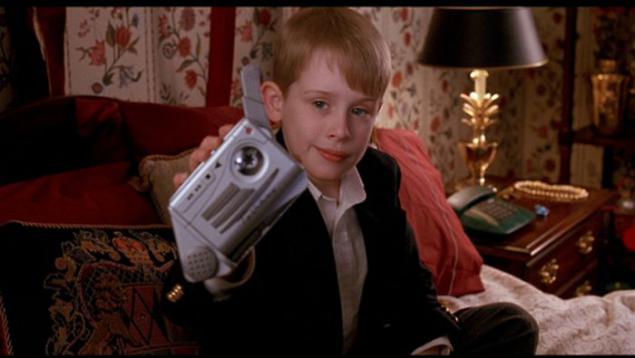 11. In this scene, Joe Pesci bites finger Culkin. He actually bit him and Culkin scar.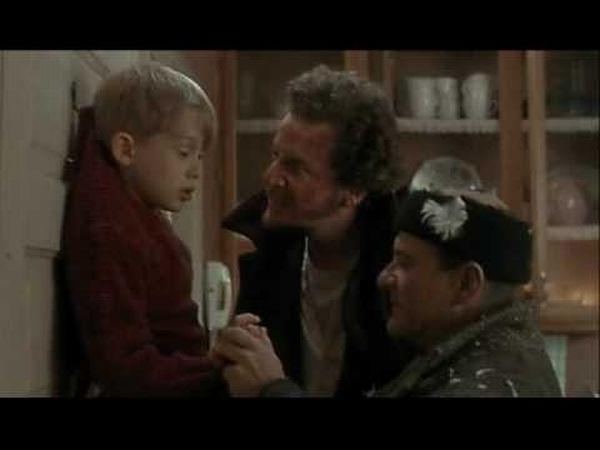 12. Chris Columbus took in some scenes of his family members.
So his wife, Monica Devereux Columbus played a flight attendant that tells Kate about the fact that their home phone does not answer.
His father in law has played a policeman who radioed asks Mac Kalistery again counted his children.
Also in the film you can see Columbus mother in law with his then infant daughter Eleanor (camera passes by them in the air show,
when to include older Mac Kalistery).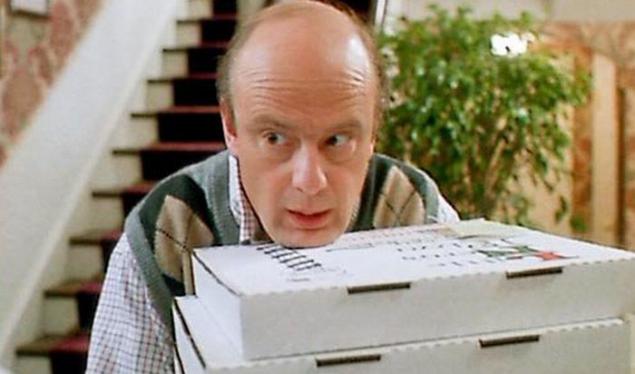 13. On the role of Peter Mc Callister (John Heard) were tried such venerable actors like Martin Sheen, Michael Douglas, Dan Aykroyd, Tom Skerritt, Bill Murray, Jim Belushi, Chevy Chase, Tom Hanks, Sean Penn, Rick Moranis and even such celebrities like Harrison Ford, John Travolta, Mel Gibson, Sylvester Stallone and Jack Nicholson.
On the role of Kate Mc Callister (Catherine O'Hara), a list of the candidates was also impressive: Sigourney Weaver, Diane Keaton, Holly Hunter, Jodie Foster, Glenn Close, Jamie Lee Curtis, Stockard Channing, Carrie Fisher, Kelly McGillis, Linda Hamilton, Helen Hunt, Laura Dern, Anjelica Huston, Sharon Stone, Michelle Pfeiffer, Jessica Lange, Daryl Hannah, Debra Winger and Annie Potts.
"House Mc Callister" is located at 671 Lincoln Avenue in the village of Winnetka in Chicago.
In the film of his entrails were filmed in kitchen, a grand hall with the main staircase, basement and several rooms on the ground floor.
The dining room and all other rooms are decorations. Private property, in August 2008 is about 2, 3 million dollars.
It was built in 1920, it has 5 bedrooms, 3, 5 bathroom, mansard, fireplace, separate double garage and conservatory.
It was bought by a family December 15, 1988, which owns it today.
Entered in the list of tourist attractions in Illinois, it has a sort of slogan "How to take your home movies."
"Treehouse" was shot in the backyard of the house, but it was built specifically for the film, and therefore no longer exists.
The Church, in which Kevin found the old man Marley, was shot in the double version: the outside - is the church of Grace Episcopal at 924 Lake Street in Oak Park, Illinois, and inside - School Hiven amidships at 2417 Prairie Avenue in Ivanstone.
The official logo of the film, Kevin, to cry pressed his hands to the face, was based on a painting of Edvard Munch's "The Scream".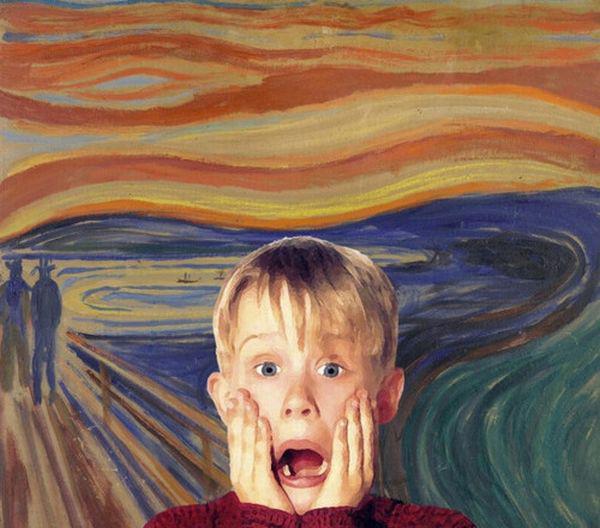 14. In the movie "Dogma" muse Serendipity (Salma Hayek), claims that "19 of the 20 highest grossing films of the century - my job.
20th was about a boy.
He was alone at home, burglars broke and he overcame them.
But it's not my project. Someone sold his soul to the devil in order to earn money in this shit. »
Source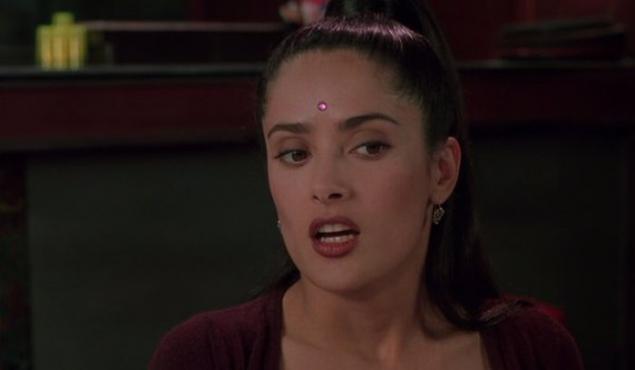 Source: