Amazing Animals - sloths, located in the reserve «Aviarios Sloth Sanctuary», located in the province of Limon, Costa Rica.
For the care of these animals, the government allocated 300 acres of land, where experts look after mammals.
Animals that can not return to the wild, provide shelter.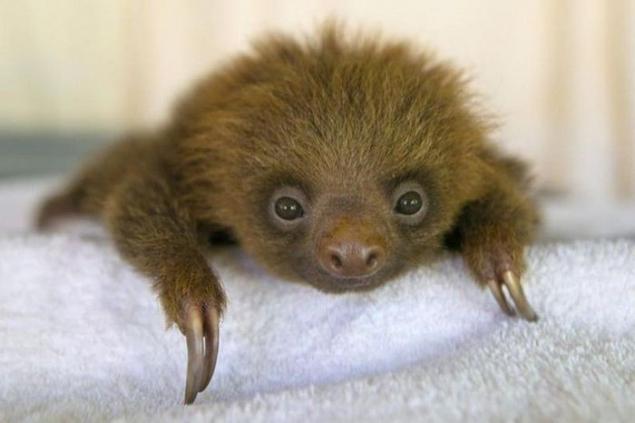 The slothful very interesting mammal species and belongs to the order edentates. The very name of the animal indicates its characteristic behavior, due to the peculiarities of physiology. The main diet of this species is very low-calorie foliage of trees, which is also poorly digested. To digest it, should sloth hanging motionless for days, allowing the symbiotic bacteria extracted from the leaves of nutrients. Therefore, the behavior of animals is focused on austerity energy. Sloths live mainly in Central and South America.
The photos were taken by California wildlife photographer Suzi Eszterhas.
Three-toed sloth Burogorly is the most common and widespread of the three-toed sloths.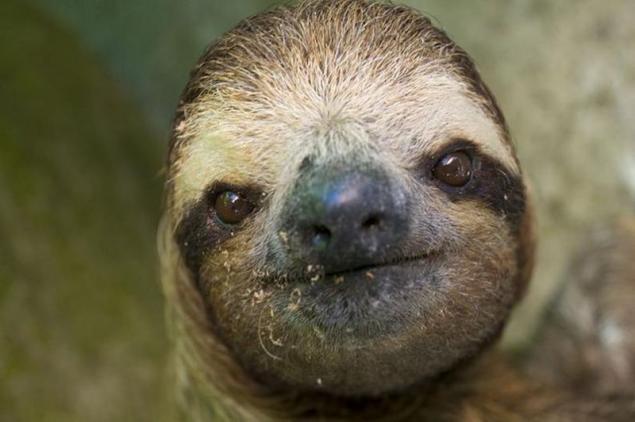 Cub sloth eats leaves of cecropia.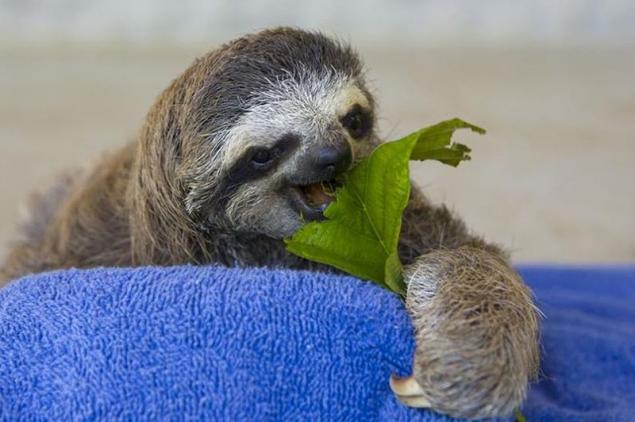 Orphaned baby two days.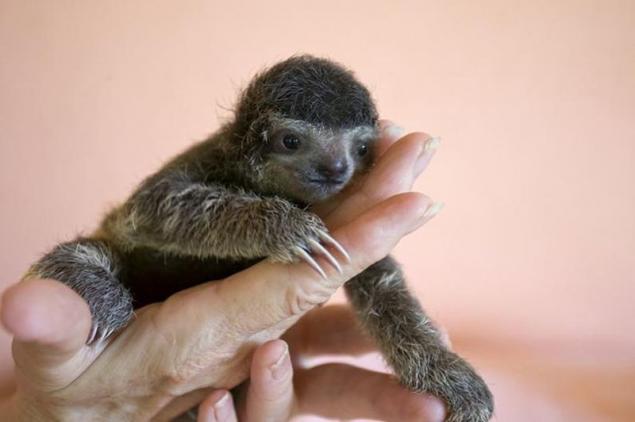 The representative of the sanctuary named "Buttercup».