The most affordable will cost 360,000 rubles. - Front-wheel drive, petrol engine and without the possibility of charging from an external network
hence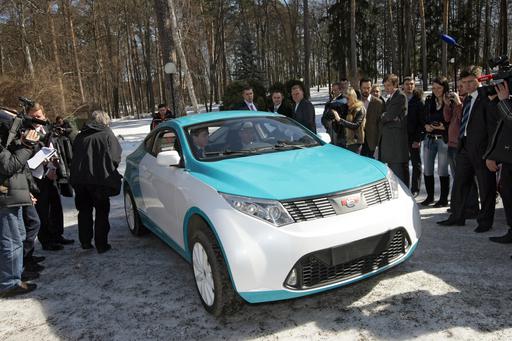 The company "E-car" JV "Yarovit Motors" businessman Andrei Biryukov, and the group "Onexim" Mikhail Prokhorov announced the prices for "e-mobiles", the sale of which is to begin in the autumn of 2012. According to the site "E-car", the most affordable "e-mobility" will cost 360,000 rubles. - Front-wheel drive, petrol engine and without the possibility of recharging the battery from the mains. Body type - crossover mikroven or van - influence the price will not be.
"E-car" will offer modifications and other "e-mobility", including all-wheel drive, bitoplivnym engine to operate on gas fuel, as well as the ability to connect to the network. At the top of the range car will cost 490 000 rubles. Earlier, representatives of "E-car" said that hybrid "e-mobiles" will cost about 8000 euros. "E-mobiles" in bodies mikroven crossover and will be delivered in six color options for the van will be available only one option. The color of the car will not affect its value.
"E-car" today began collecting pre-orders through its website, at 17:17 Moscow time in the system of orders were recorded in 2926.
Produced "e-mobiles" will be in St. Petersburg in April "E-car" and "Yarovit" signed an agreement with the city government an agreement on the establishment of component and assembly production capacity of 45,000 cars, 6,000 trucks "Yarovit" and 50 000 components them. In the future, power is expected to double. Investment in the project will amount to more than 2, 5 billion rubles., Announced the "E-car" and "Yarovit».
Source: