Yesterday, Wednesday, July 20 during a symbolic action, which was dedicated to the fight against poaching and smuggling, the Kenyan government on Wednesday burned five tons of ivory worth a total of $ 16 million. The burning took part the President of Kenya, who personally brought the torch to the pile of elephant tusks and their products. This is the third such action in Africa.
13 photos via dailymail.co.uk
1. The huge party of contraband ivory seized power in Singapore 10 years ago, but only now agreed to return it to Kenya.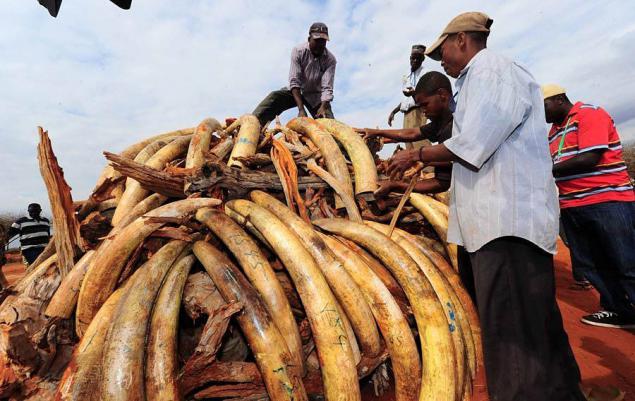 2. DNA analysis showed that the tusks of elephants belonged living in Malawi and Tanzania.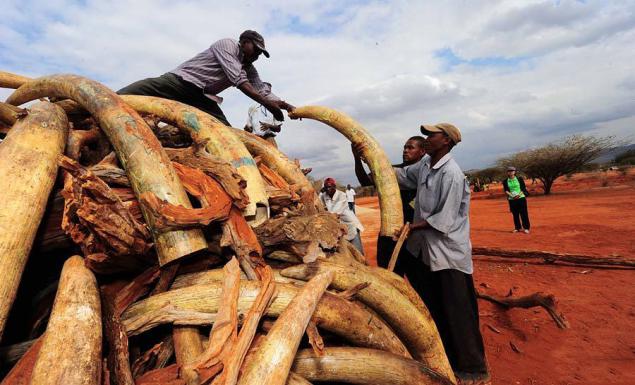 3. The three countries agreed in May on joint fight against poachers, so burning a demonstration was held in the town Magnani in eastern Kenya.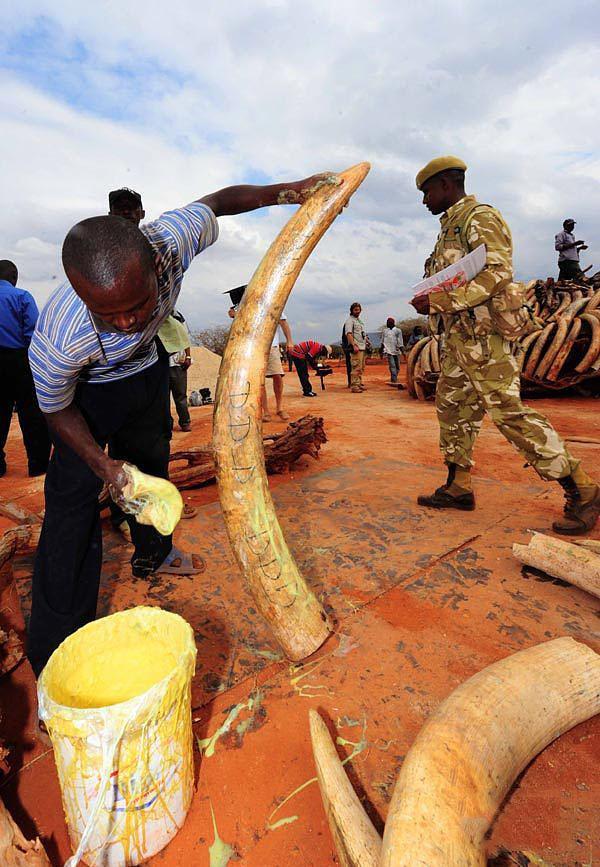 4. In the photo: a government helicopter flies over poured gasoline heap ivory prepared for the burning of public action.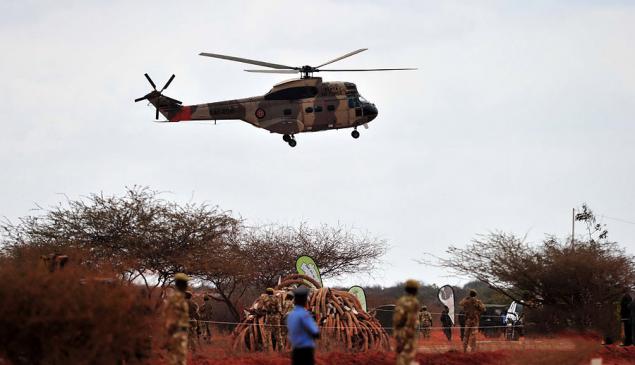 5. Total 335 tusks were burned and more than 40 small paintings, carved on ivory plates.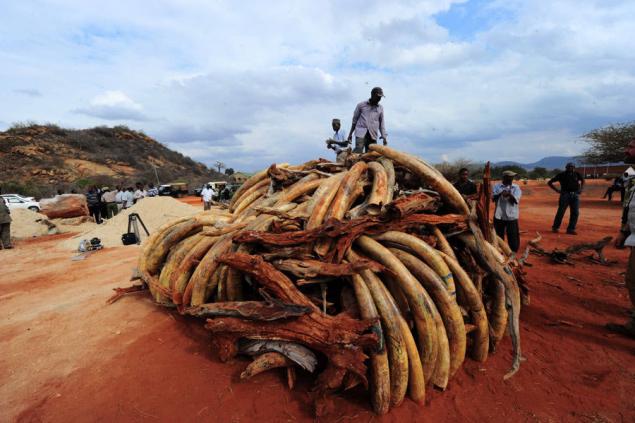 6. Kenyan President Kibaki Mvay personally brought a torch to the mountain of nearly 5 tons of ivory, doused with gasoline.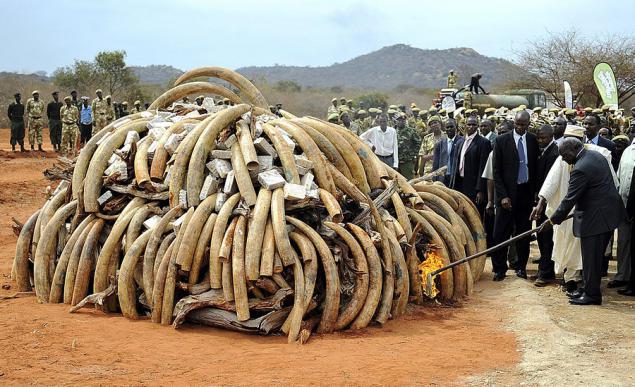 7. The President of the South African country Mvay Kibaki said that Kenya wants in this way to show the world how determined she is fighting against all forms of illegal trade in ivory.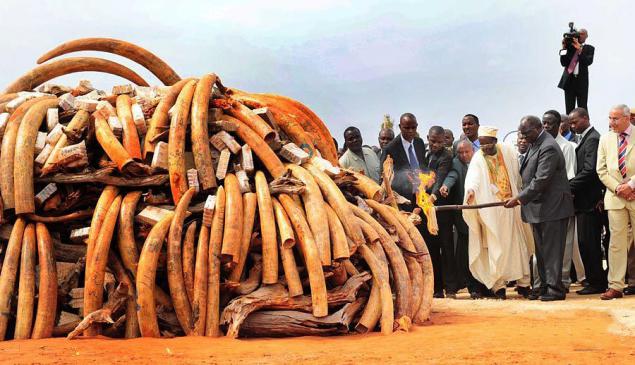 8. In Africa, almost half a million living elephants, but the World Wildlife Fund (WWF) argue that the threat of the largest land animals is increasing every year.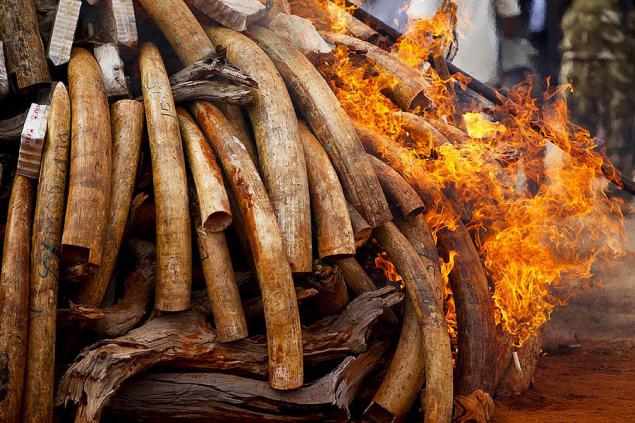 9. Trade in elephant tusks was banned in 1989 under the Convention on International Trade in Endangered Species of animals and plants, but poachers and illegal traders this prohibition does not stop - every year the number of elephants killed increases.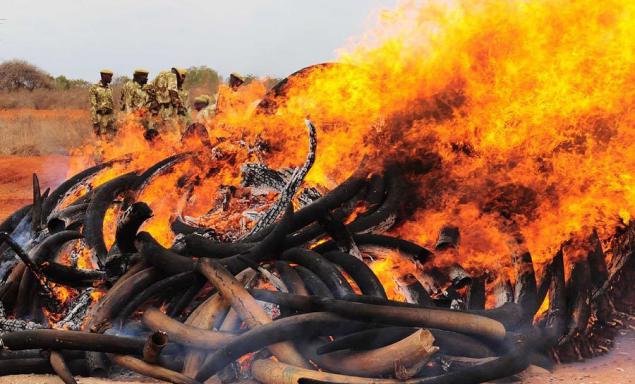 10. In the photo: an armed security guard watches the burning of ivory.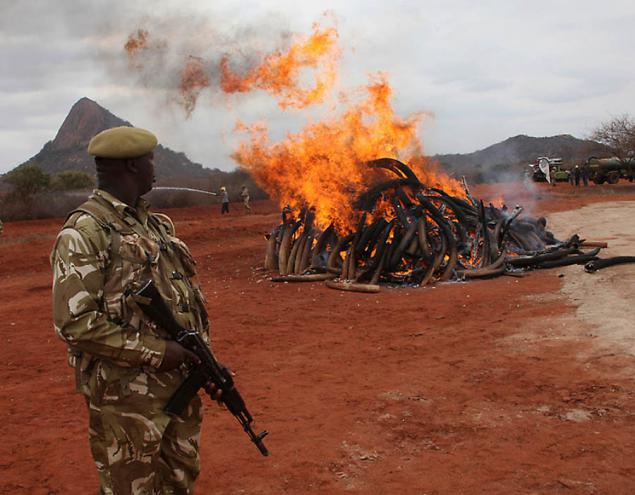 11. For the first time, Kenyan authorities burned ivory in 1989 to draw attention to the world to spread in Africa, poaching. After 3 years, Kenyans have followed suit in Zambia.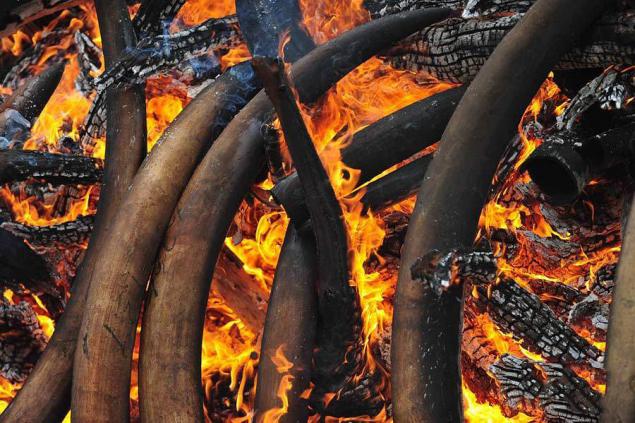 12. After the crisis the number of elephants has increased again, but the defenders of animal species due to a shortage of ivory fear a second crisis in China.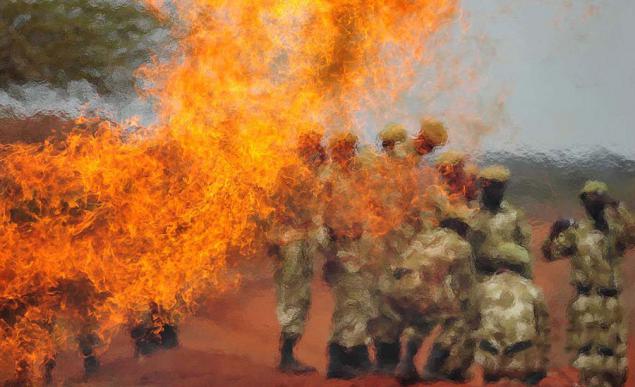 13. Photo: Iain Douglas-Hamilton, founder and coordinator of the organization «Save the Elephants» (Save the Elephants), which is fighting against the illegal ivory trade in Africa.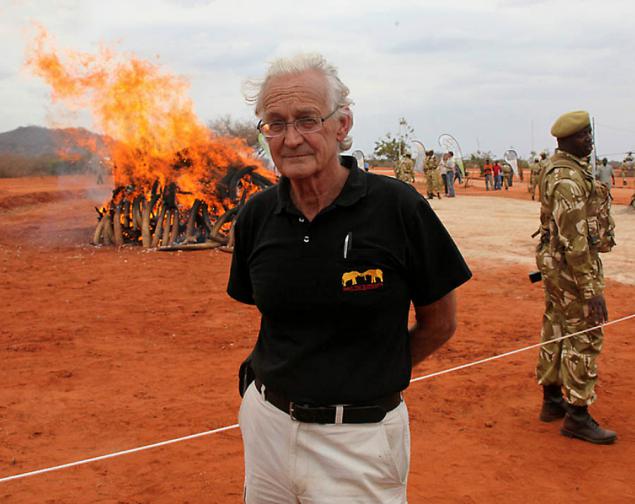 Source: