Elephant Motala lost a leg many years ago when he stepped on a land mine, and this is her third prosthesis. They must be replaced periodically to match the weight of the animal. The world's first veterinary clinic for elephants provides medical care and conducts in-depth studies of elephant physiology, which is very important in the treatment. For generations elephants occupied an important place in Thai culture, and even though today the majority of elephants in Thailand are home, very few of them used to work. Most of the elephants involved in the tourism sector. They are kept in special elephant parks or zoos, which hosts a variety of shows with their participation. Sometimes you can find in Thailand elephant wandering the streets - it usually means that the driver was out of work. For animal drover loss often becomes a real shock.
10 Photo © Paula Bronstein via photogallery.thestar.com
1. The 50-year-old elephant Motala, the owner of a new prosthesis from the clinic for elephants association "Friends of the Asian Elephant» (FAE) in the national reserve Mae Yao in Lampang, Thailand.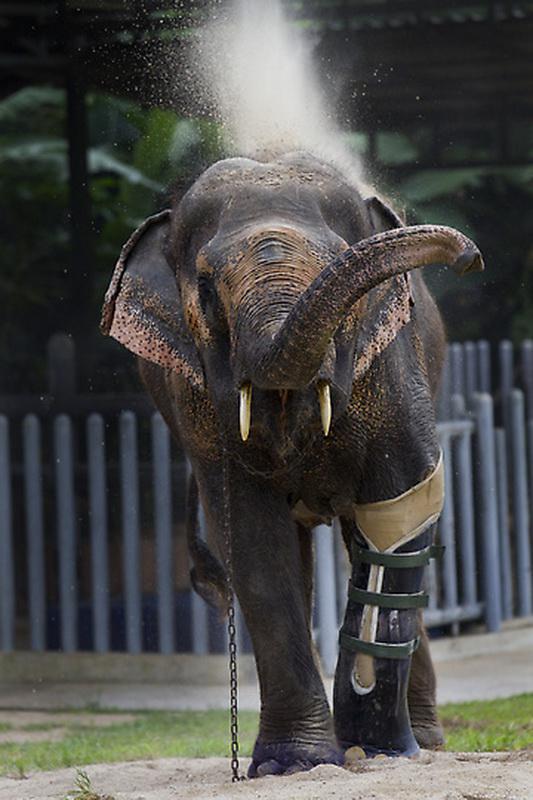 2. Motala exploded in 1999 while working in the logging industry on the border of Thailand and Myanmar (then Burma).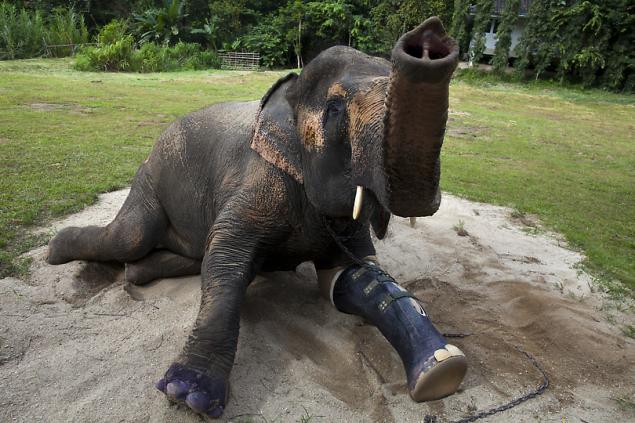 3. The driver removes Motaly prosthesis.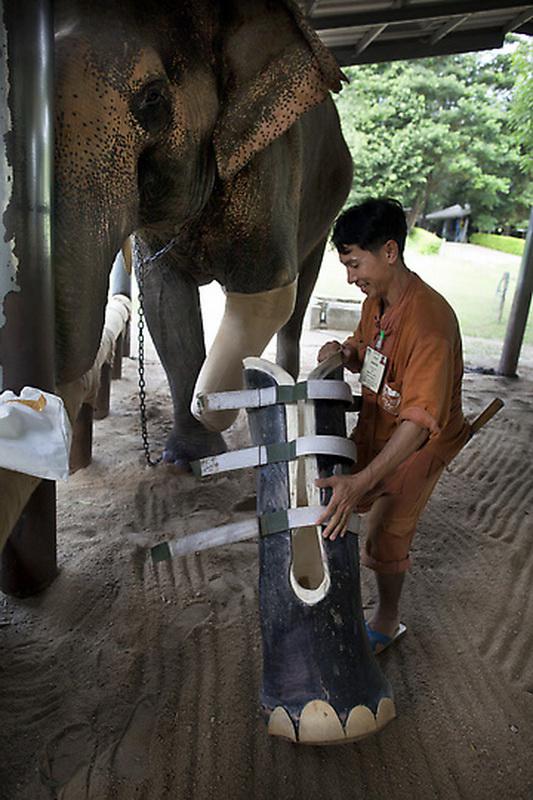 4. The driver washes Motalu.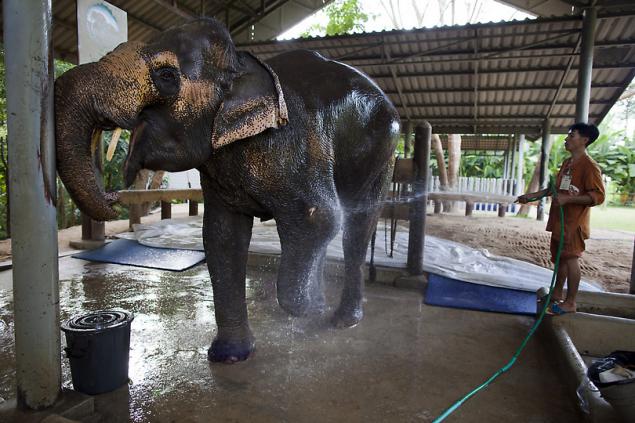 5. In 2000, the name of the Motol got into Guinness Book of Records because during surgery to amputate his legs torn remnants of her spent a record amount of anesthesia - it would be enough for anesthesia 70.
6. Kittiyya student veterinarian Chiang Mai University, holds a huge syringe with medicine for the elephant Boon Mee, who also injured his leg.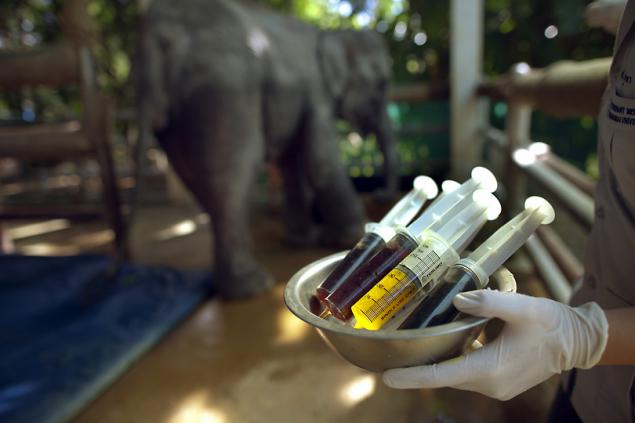 7. Motala lives in elephant nursery organized "Friends of the Asian Elephant" from 1993.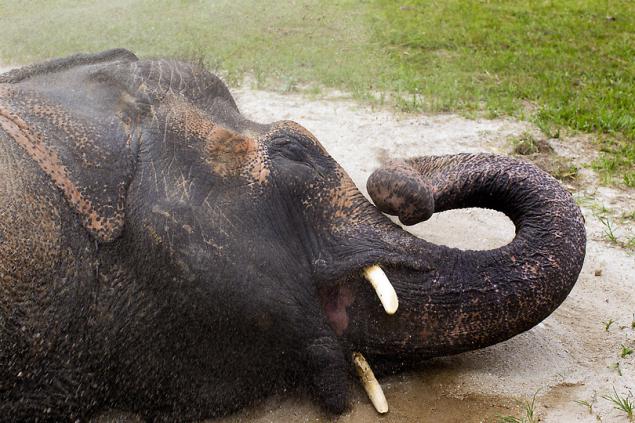 8. This is the third prosthesis Motaly - first she received in 2009, ten years after the explosion.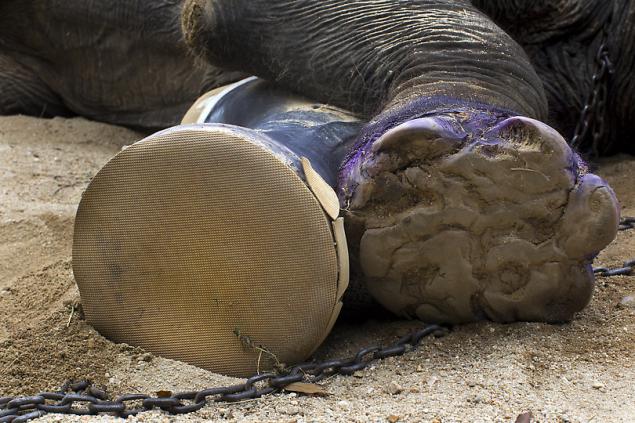 9. To create a normally functioning prosthesis for a huge, three-ton elephant it took several years and millions of dollars. While developing a new prosthetic leg for Mottola, she had to walk with a temporary prosthesis rough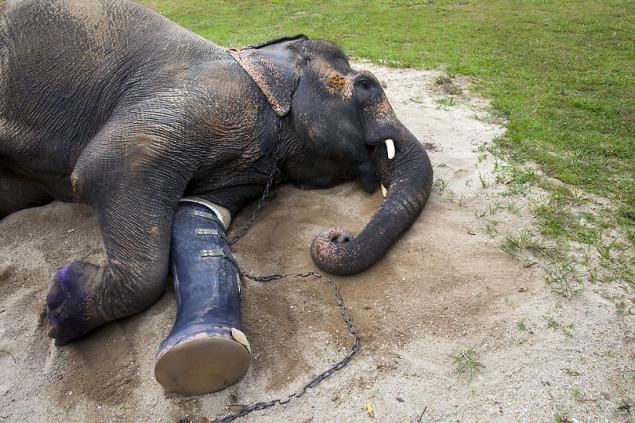 10. Motala near his new prosthesis manufactured clinic Friends of the Asian Elephant (FAE).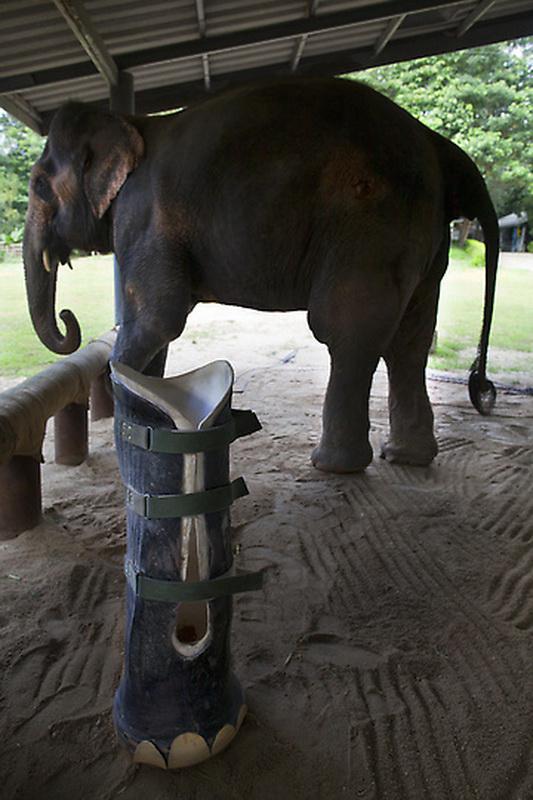 Source: