Three years ago, I played enough in the machine, with a friend, we began to notice that the streets of our town have finally gone round the little old buses LiAZ 677. He rover, he's cattle. Without hesitation (that is of course a long time), my friend found a bus in the city of Vladimir, bought it and overtook Peter. As soon as the matter has infected me. And not having driven a lot of strength and we began accumulating his body repair.
This is my first post. 32 photos will be not very high quality, but do body and carry a good camera down hard. So ...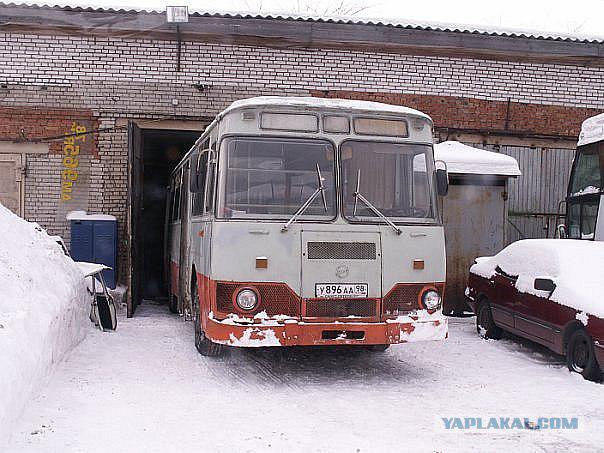 The bus drove into the garage, and once the cause ... remove the old lining.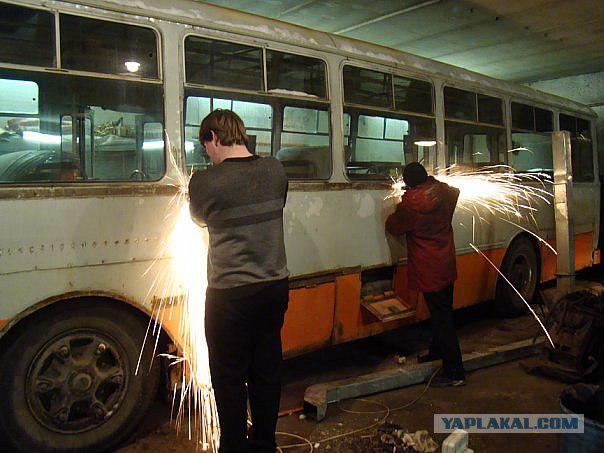 from all sides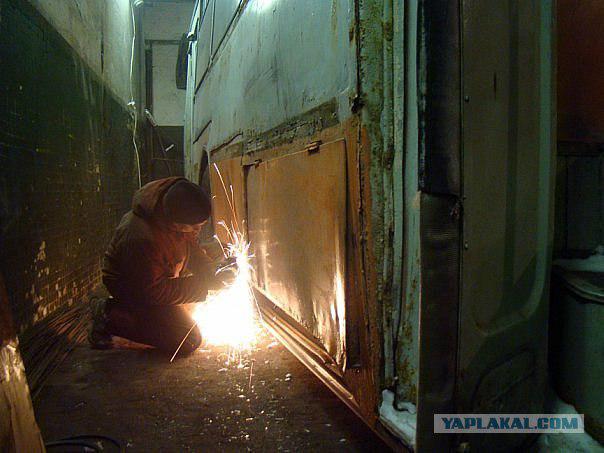 stripped bus to the farm, were shocked by the amount of work that we had to perform almost all rotted farm below the floor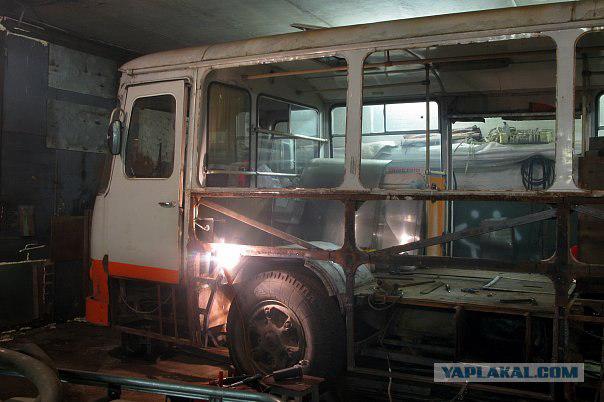 that's what makes the machine wet climate and salt ...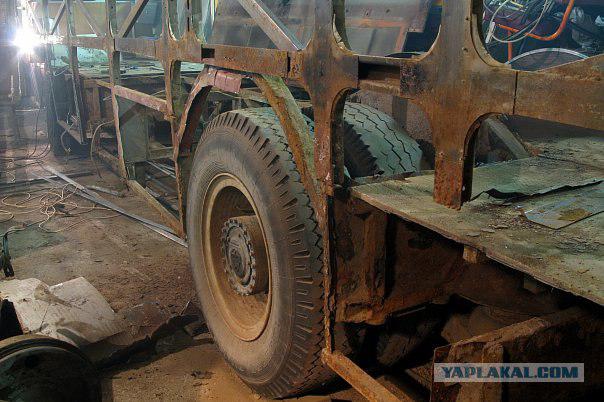 but persistence and a little effort ... ... the process was started to try a new rivet trim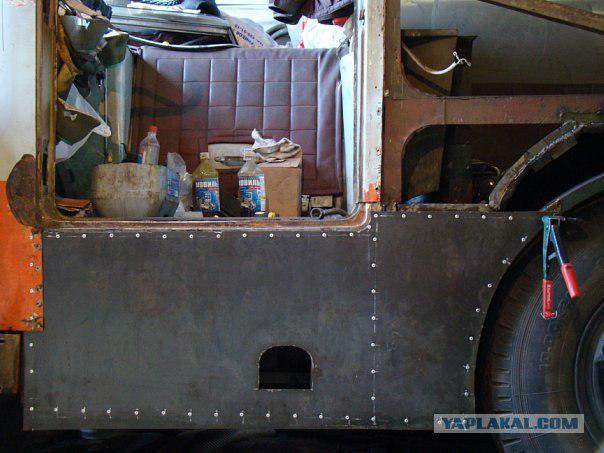 after a month in the evenings and weekends, one party has acquired new hardware.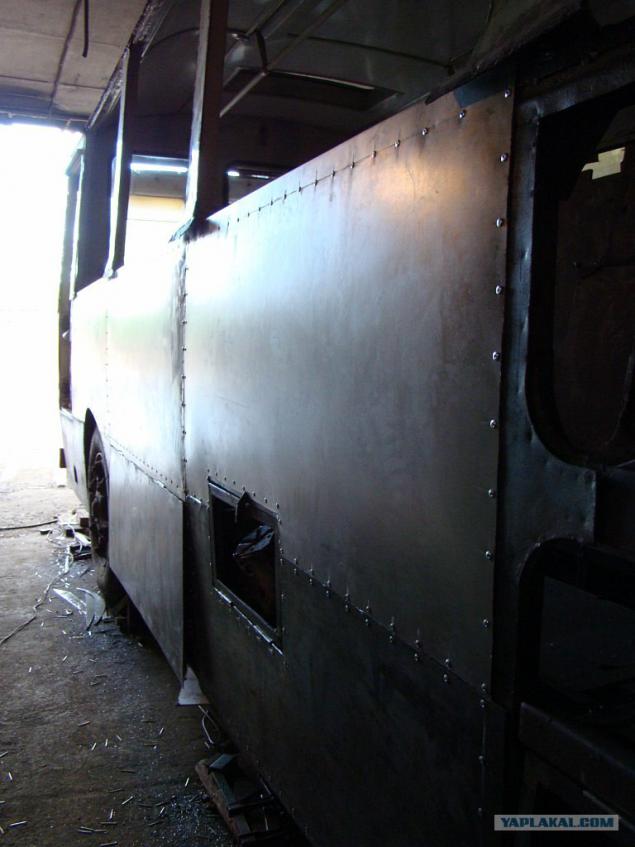 In order to work with the other car had to expand ... unfortunately the very beginning we have broken thirst for gas pedal and had to control the supply of fuel from under the hood. Therefore, the bus ran two people at the same time.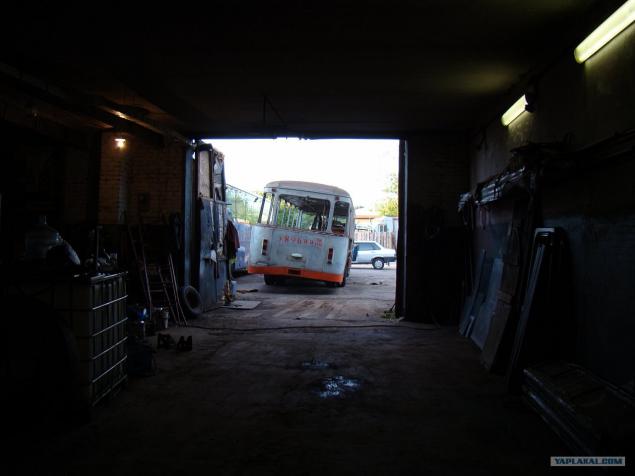 Fully coated side.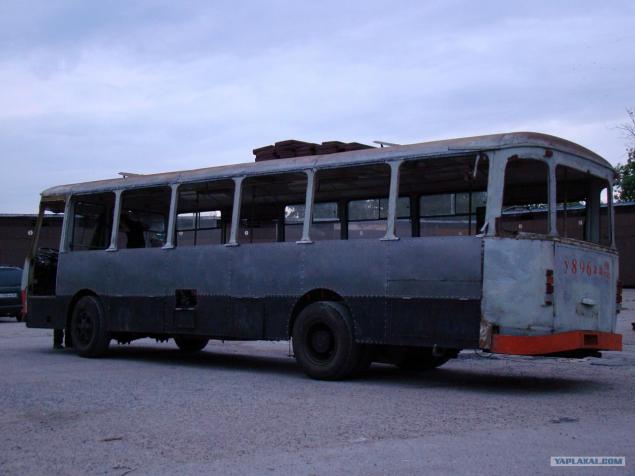 This work is a month for three or four)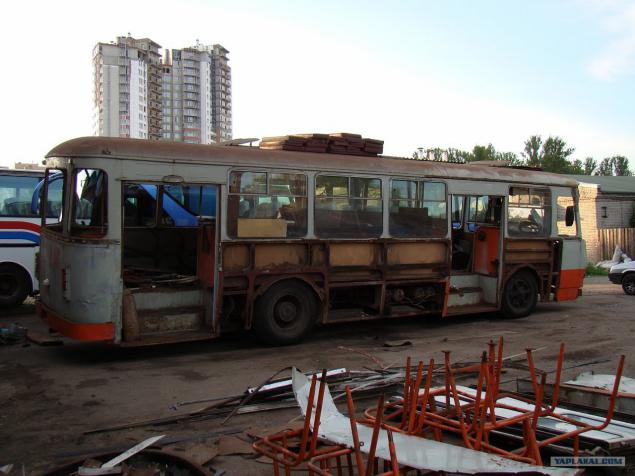 Turned around and back to business ... I opened the back of the ...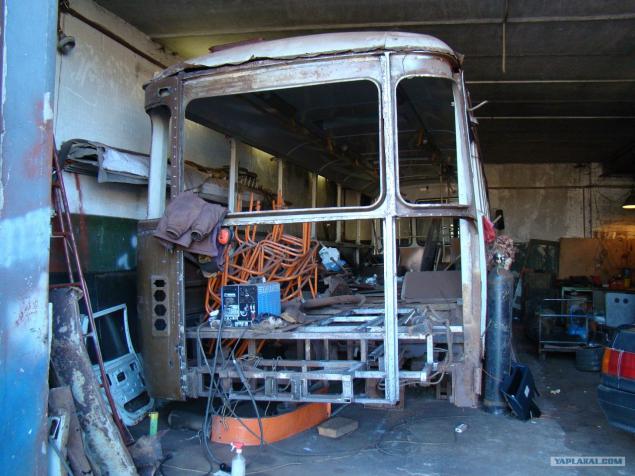 Rear steps had to be completely cut off, a week of work in one person at night and here they are new.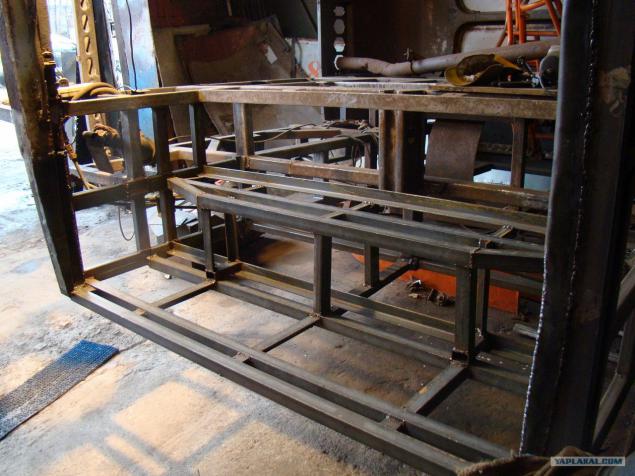 A new priest)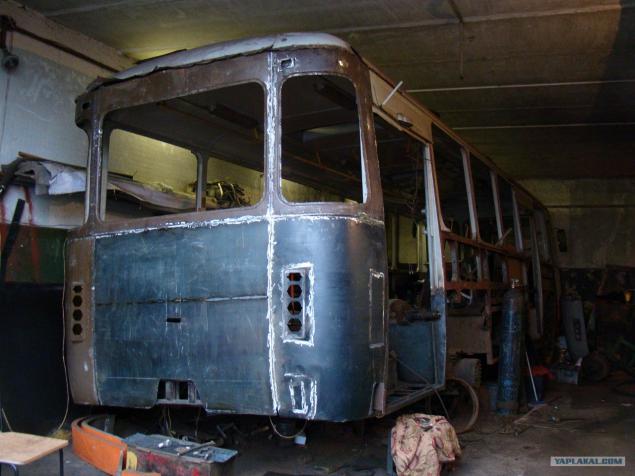 Opened the rear arch ... one evening mother, two thought how to restore the carrier spar ... invented ... all cut ...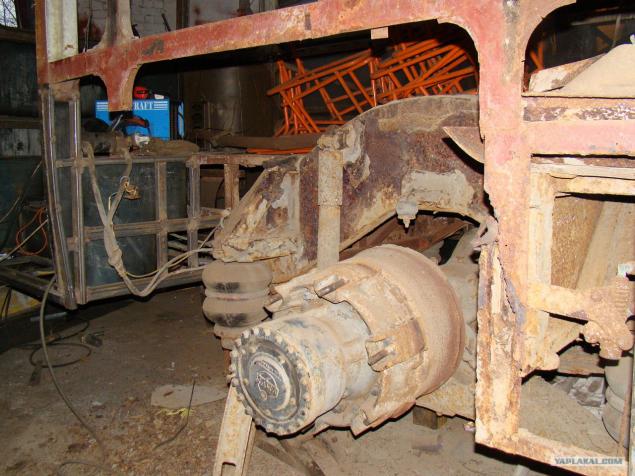 completely cut off all ...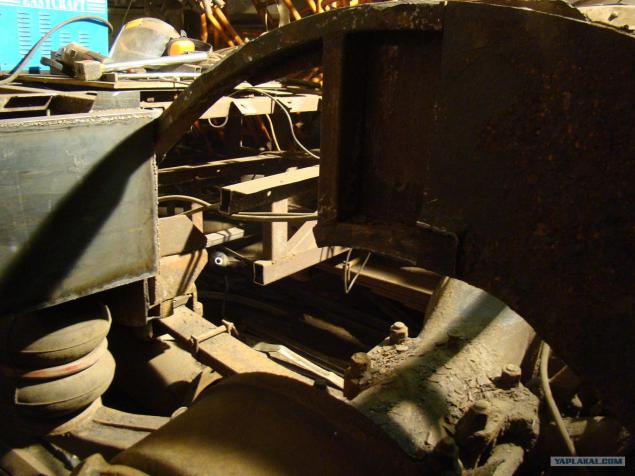 ... And welded nove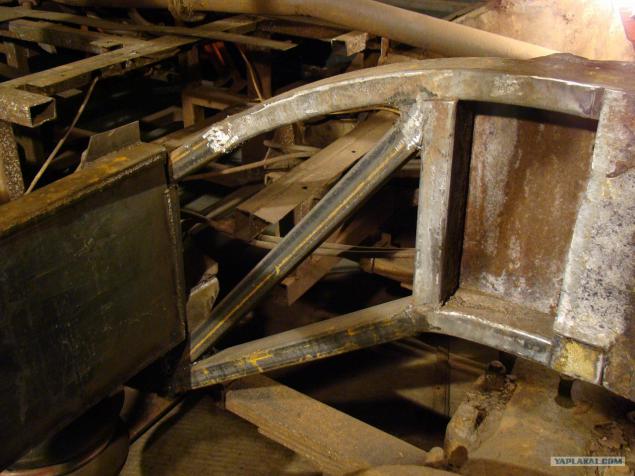 parallel to the finished trim levels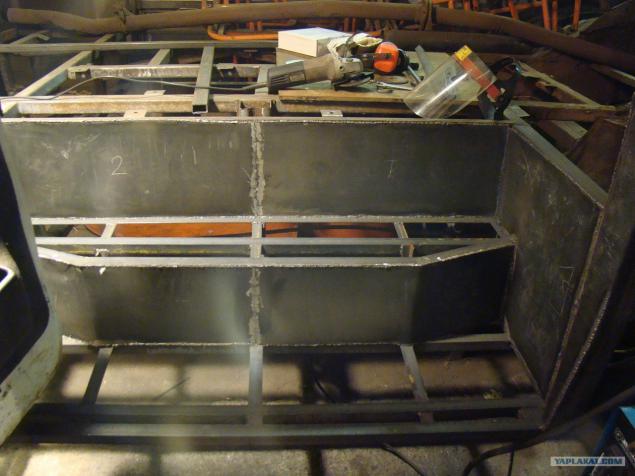 Unfortunately rental changed and we had to move. The car was in the unfinished state. Good ride was not much, about 200 meters new boxing spacious but cold. They say during the war it was collected by airplanes.
... And again in battle again ... cut ...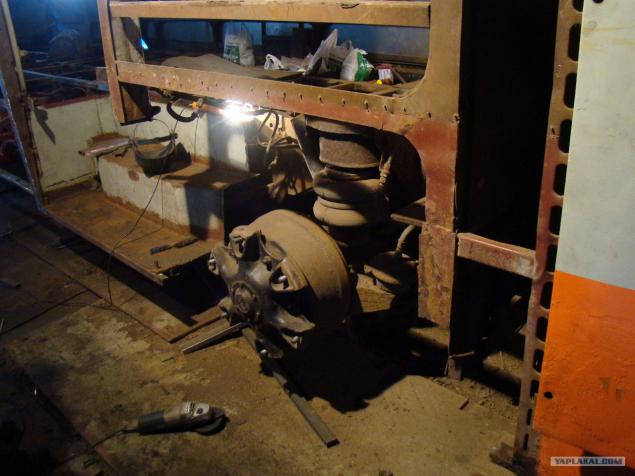 ... And cook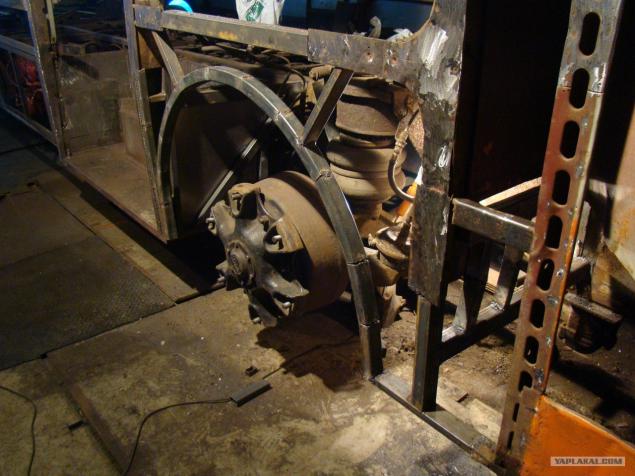 One morning I was also quite ill ... took everything that has accumulated under the goggles and relatives, drove away with his friends in the city Nerehta for ... Guess what? Correctly. In St. Petersburg there is not even one bus LAZ-695N.
In the photo is already going home. Somewhere under the Cherepovets.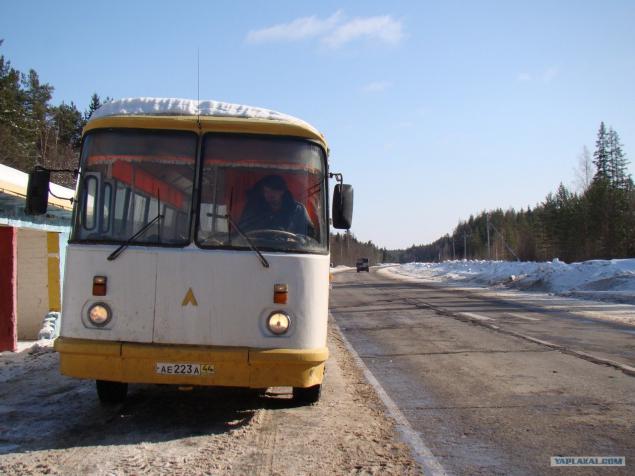 Now our way to the little fellow went. All spring, I was repairing his "Natasha." That is affectionately called the bus drivers of those years.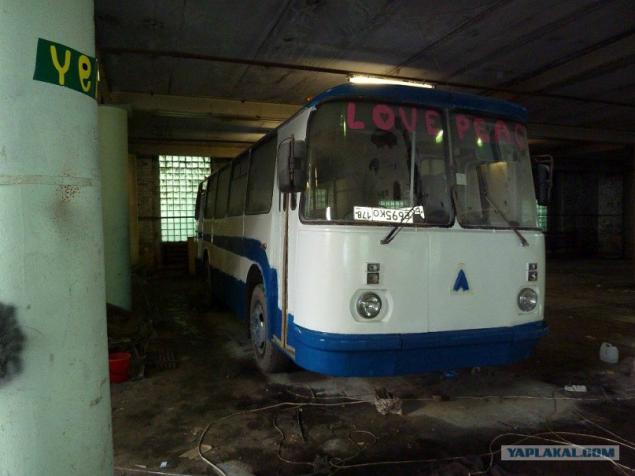 Bus changed color ...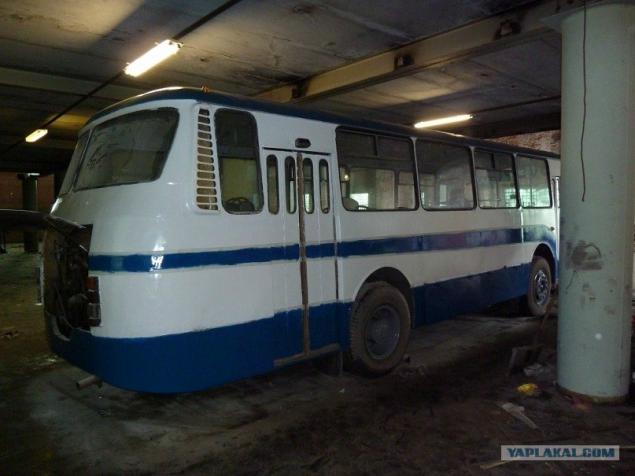 and began to be transformed before our eyes.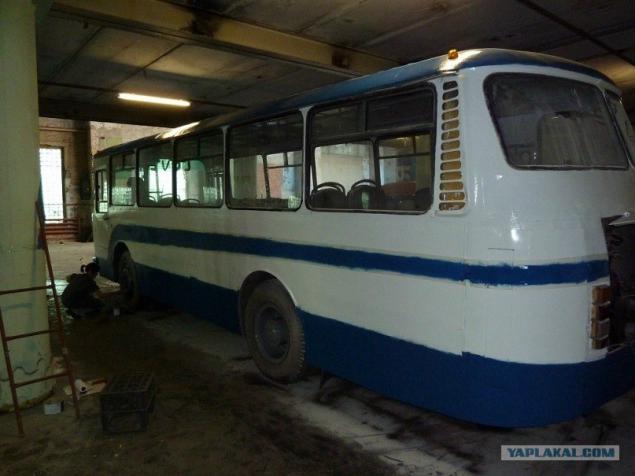 I did not disassemble your bus as well as LiAZ and limited himself to painting. That outcome. Residents of Ukraine will say that they have such buses full. I agree. And we do not have (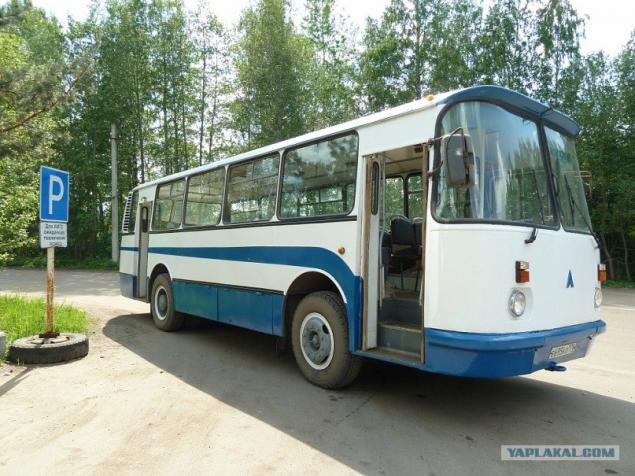 Back to our "skotovoziku." Lining over the summer has ended, but we have been waiting for the fall is not a pleasant surprise. Again imitated rent. We had to move again. Today was this difficult moment. The car was distilled quite far. Almost half of the city. We went on a rigid coupling of the type of pipe (which means that the bus will have to steer). Without power steering in the cabin without doors and windshield ... it's just a song.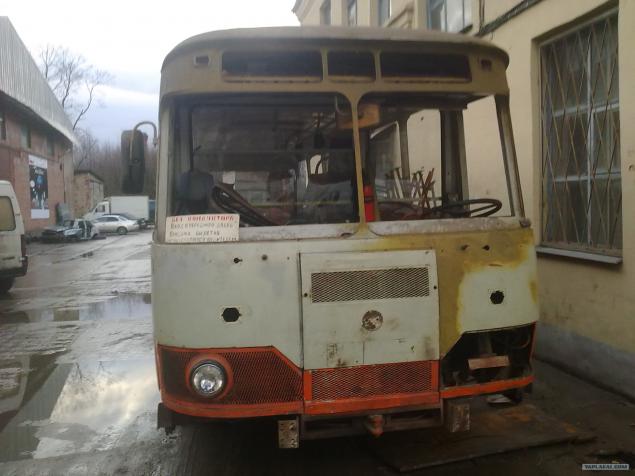 The driver.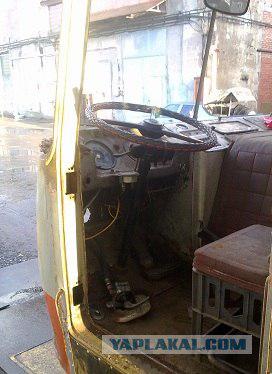 ... A bit of history ...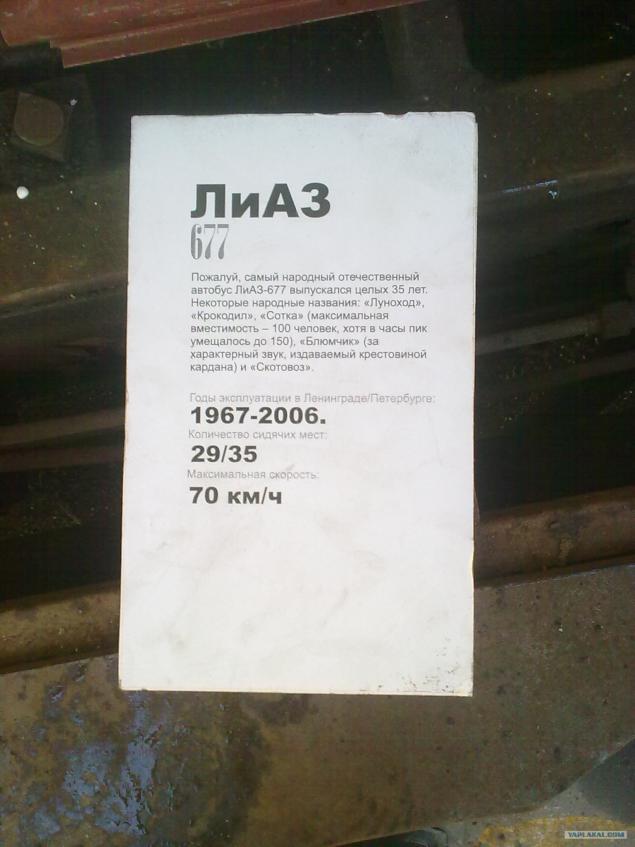 ... If you look closely, you will see a part of an automatic transmission, it is also GMP (hydromechanical transmission)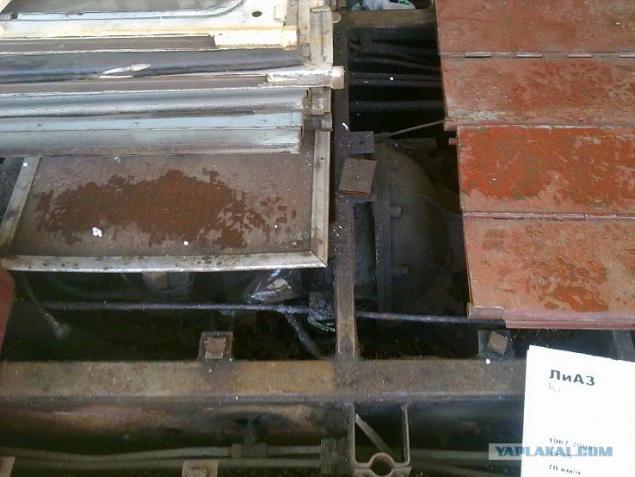 I came tractor. I half-close behind in case the parts sudden dusting.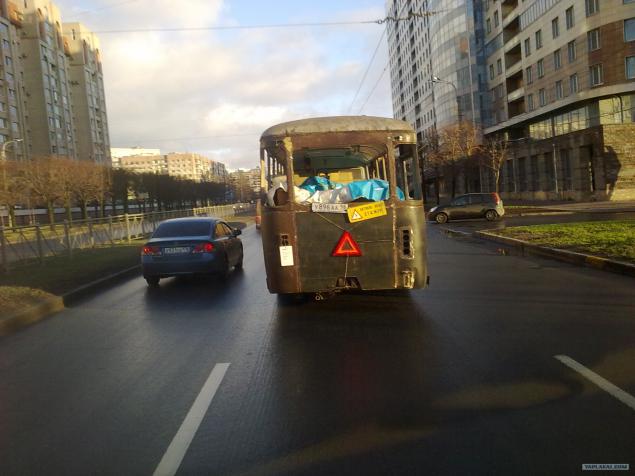 Our train))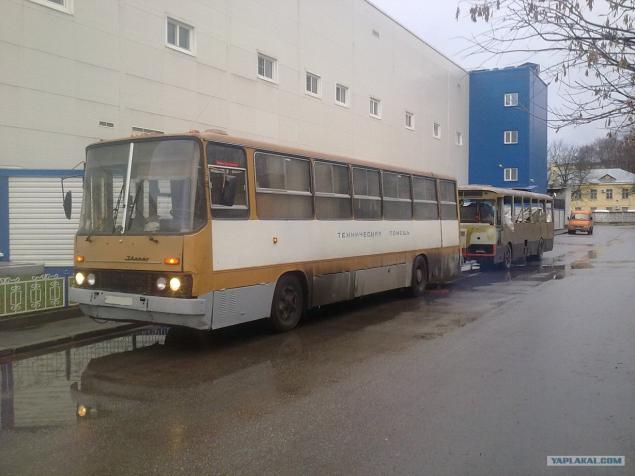 Then we will have to make repairs at the new location. And yet it all. By the way recently joined us one more person. And now we've got here is a miracle. Thank you for attention.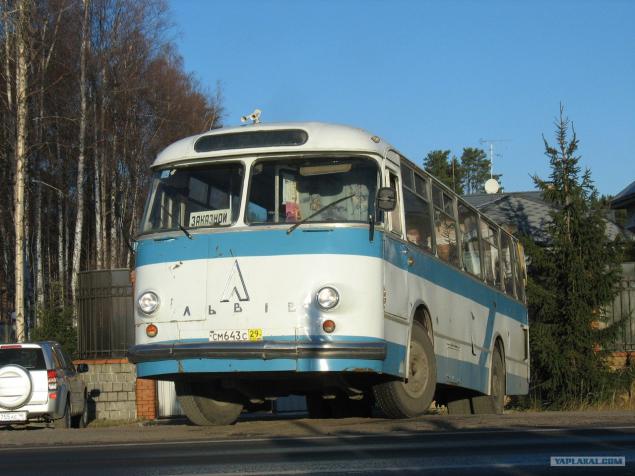 Source: