Periodically spread his graphic work in one overseas resources, wanted to somehow dilute their glazoubivatelny monochrome something simple)
The idea of ​​the character - Mike the box - the box Mike.
Especially for PL made a translation of the first strip, when new - will spread here Russian version, of course, if it will be interesting. Usually PL slightly different format, but I think sometimes is diluted policy avtoregistratora and fights.
Mike plans to visit different countries and meet interesting people.
If you like what Mike, where do you advise him to go - he does)
Streep is partly interactive. This thing is just to relax, no other implication is planned.
If you do not like it - the theme goes to the scrap itself, and Mike will be only for the Yankees and the English, which is sad.
So, get acquainted: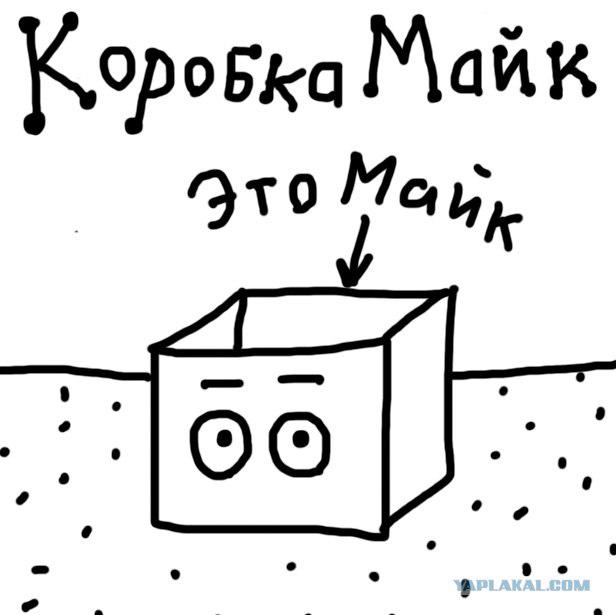 Home: (UPD: one picture)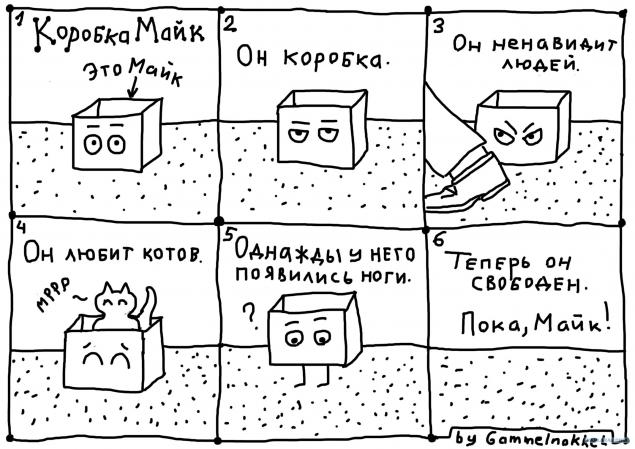 Source: