Continued post "forest full of secrets."
A week later, I decided for the second time to visit this place as most of the one day it was not possible to examine, and also intrigued that is in many buildings in the area. How and first time people could not be found, even in the part that was supposed to be inhabited. The second time, we were already in the territory of the other place, the hole was enough and began to survey the most remote corners of the military unit.
29 photos via saoirse-2010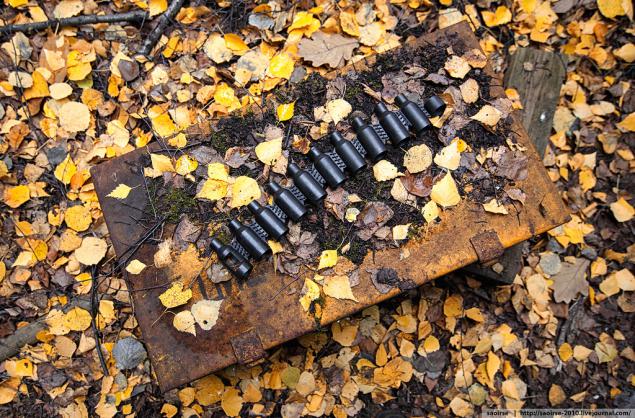 He had only a little bit away from the fence and the remains of technology began to appear in small groups near the road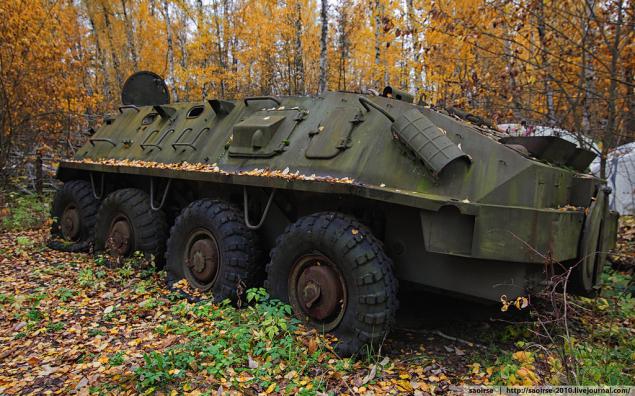 Her deplorable condition, it is probably a very long time.
In some places, almost under every bush is "ZIL" or "Ural".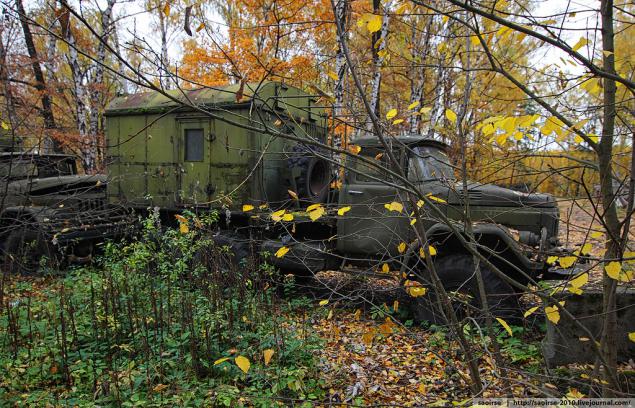 Near the equipment deposits, are small buildings, most likely their purpose - warehouses. Condition them such as vehicles - deplorable.
Scattered boxes of military equipment. It seems that there was no waste, and looting.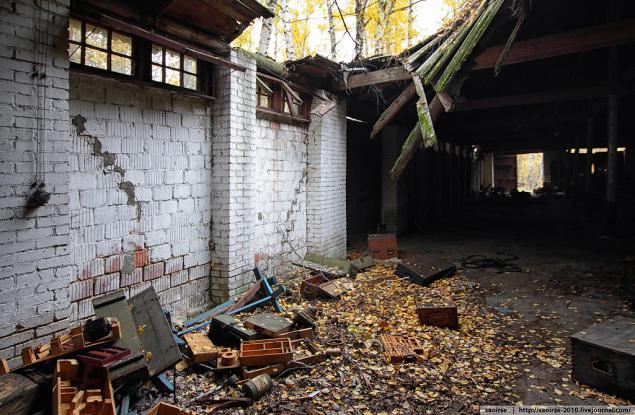 Go ahead, type of broken appliances is becoming habitual.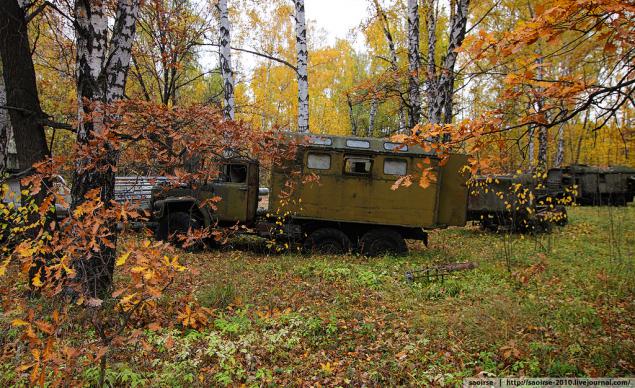 ...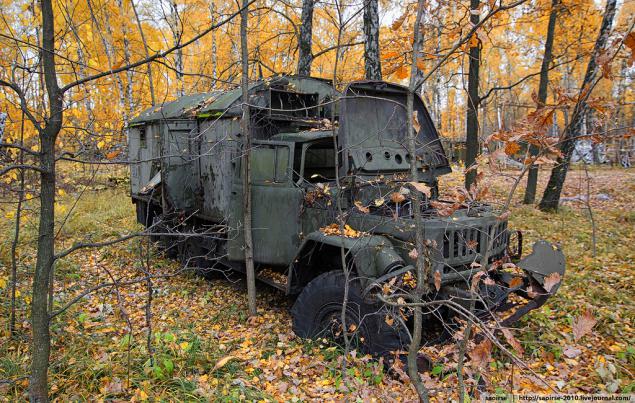 These have exactly suitable only for scrap.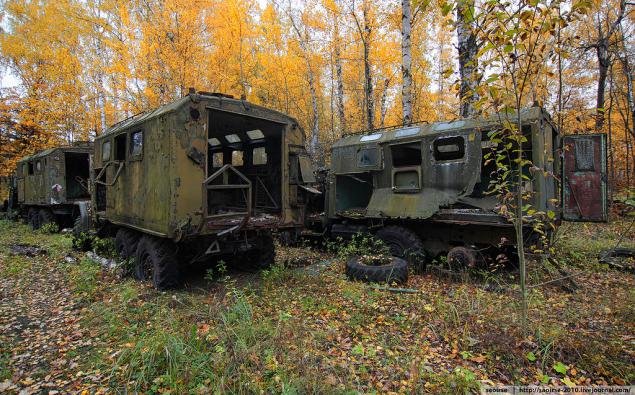 Throughout military unit laid railroad tracks near that here and there there are buildings.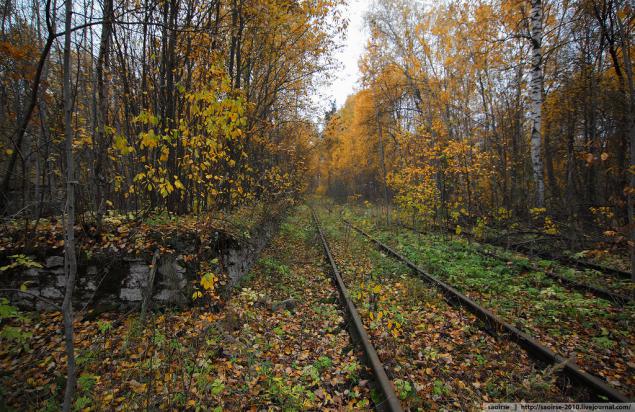 Please note that this building its own perimeter. Apparently it kept that something valuable.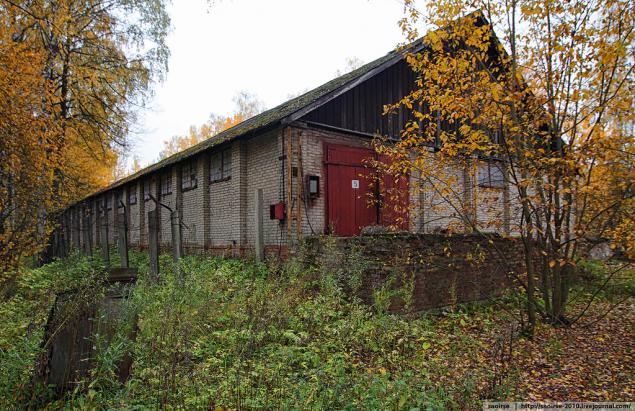 The entire building is enmeshed a grid, I venture to suggest that the gap or stir it will activate the alarm and as a result of the bullet guard.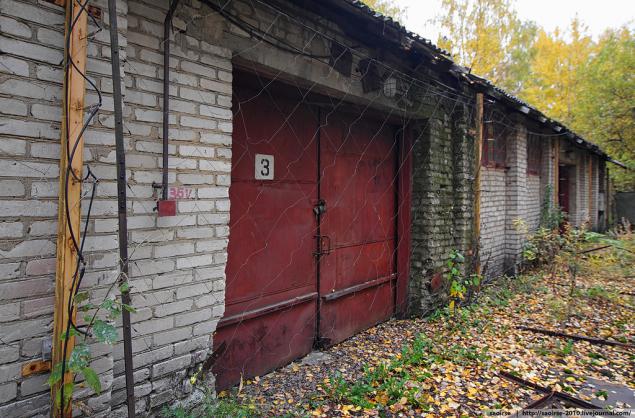 But now it is no longer working and can seep through the door.
Inside, dozens of boxes. So there is still noticed that the ceiling under the same alarm, the top ten are stretched thin strings.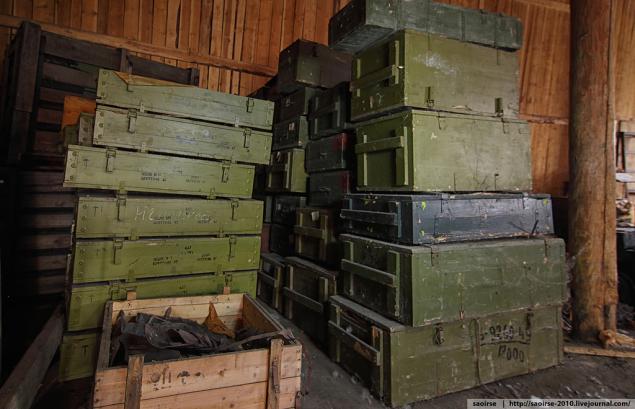 Out of curiosity, coming pootkryvali boxes, and there are things here. Apparently this repair kits weapons and beyond.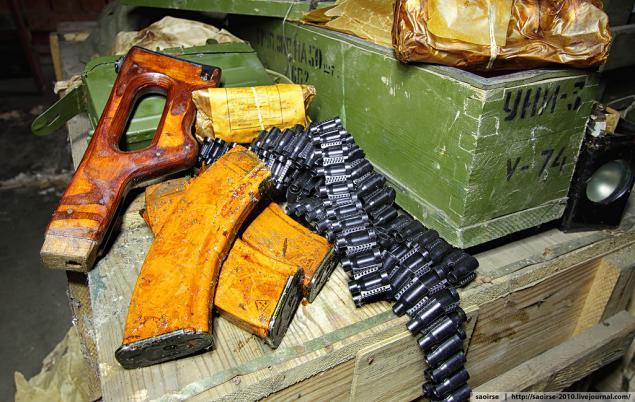 There was a huge number of boxes with ammunition belts for machine guns and boxes of a lot of things including different bipod.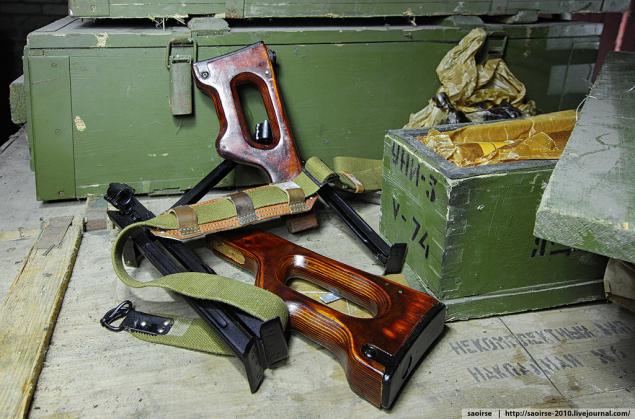 But let us continue to move forward, and that is already beginning to darken. Around normally much dead technology.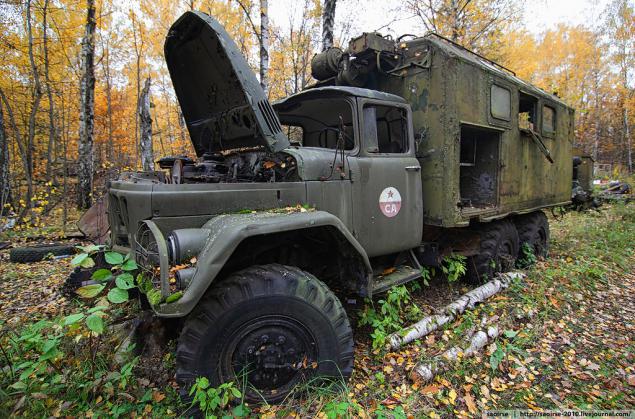 ...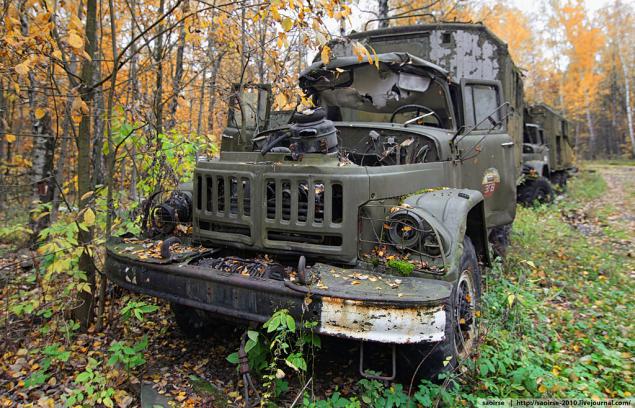 Another structure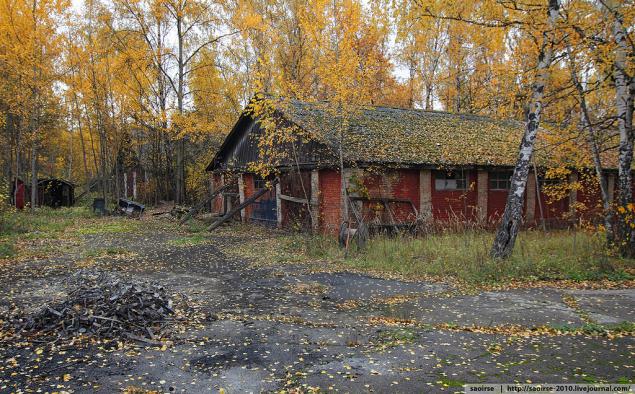 There again, a lot of boxes.
Shops, holsters for pistols.
Close to one drawer lay an entirely new radio relay station R-407, range 52 - 60 MHz. Red letters it says "Warning! The enemy is listening.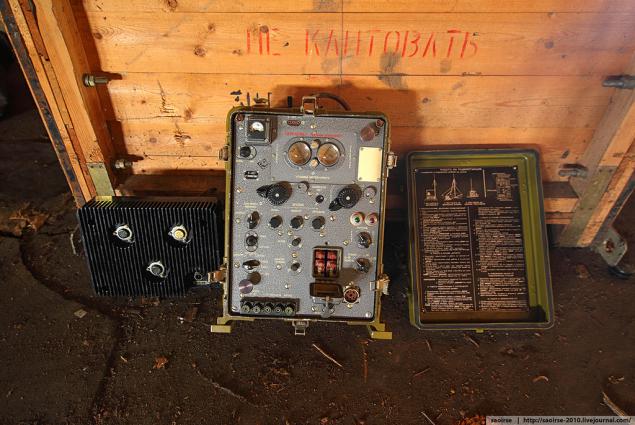 On the territory of somewhere around hundreds of buildings, most of them are closed and empty. And nearby, unchanged integral part of this place was scattered appliances.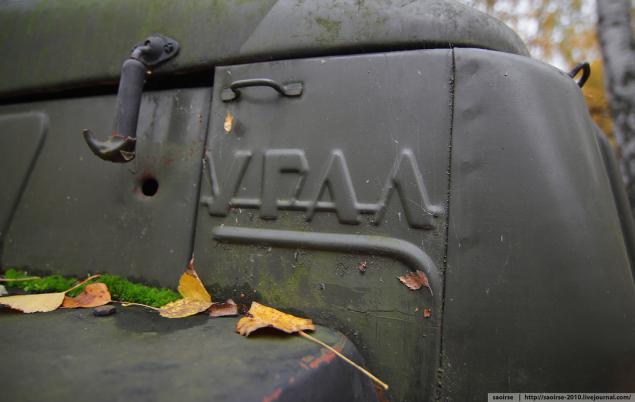 Here especially I do not say anything, just in the autumn landscape, this technique fits well.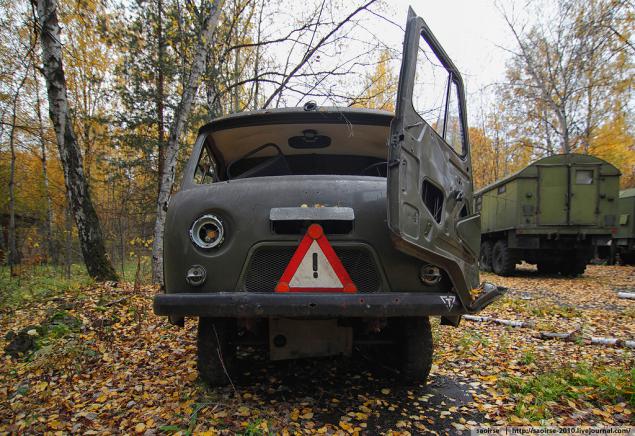 ...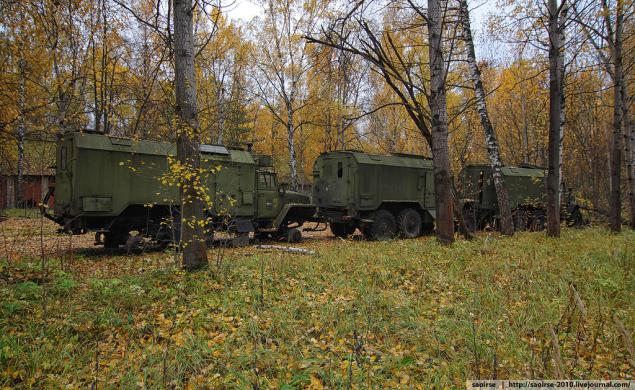 But this part of the area looked quite lively.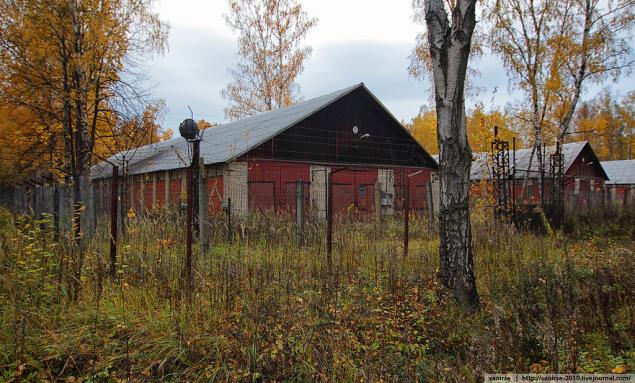 No sooner was the weak protection of warehouses, probably even insolent mice did not slip, but now around the silence, no people or animals.
With these warehouses came very disappointing when leaked inside, we saw a huge amount of radar equipment and a number of bags stuffed Circuits of them. There were so many that they decided to postpone examination for later, but in the end I did not return to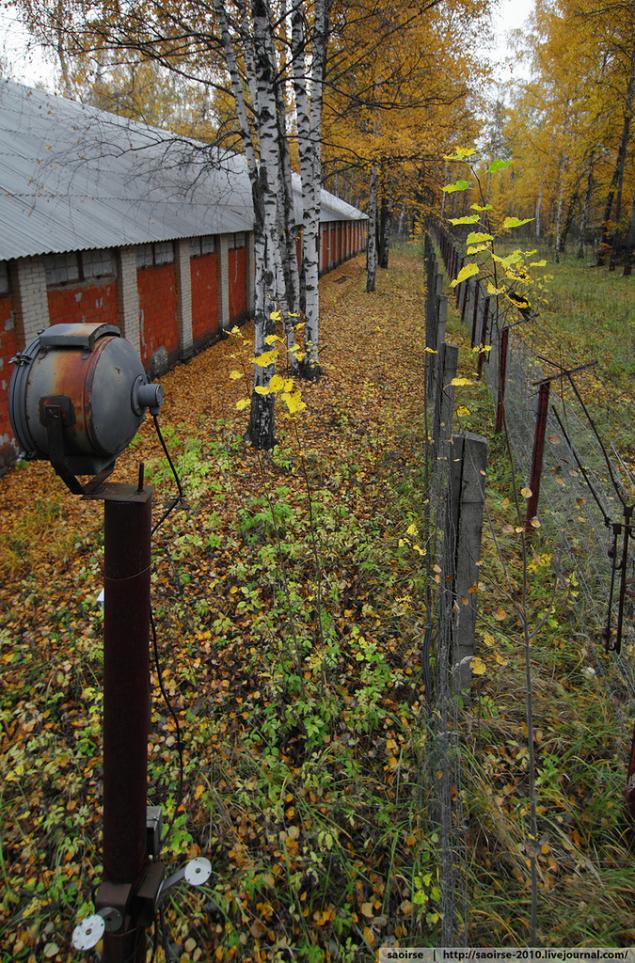 The perimeter warehouses were mandatory fire boards.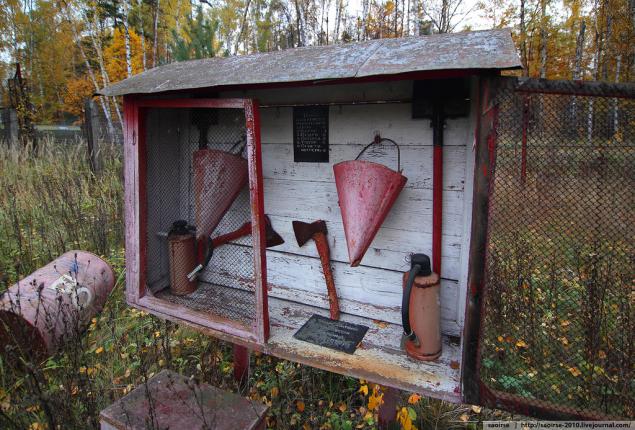 And we found in the bushes, like these beauties.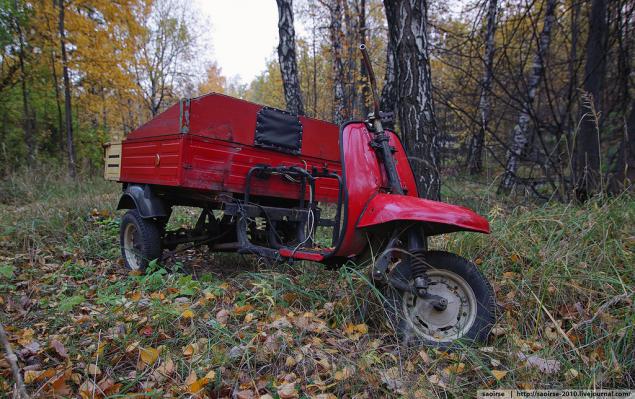 In the far background of a large, but completely empty building, where we killed the rest of the day.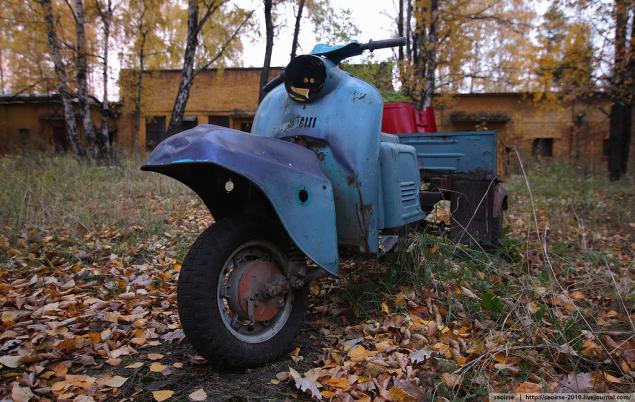 28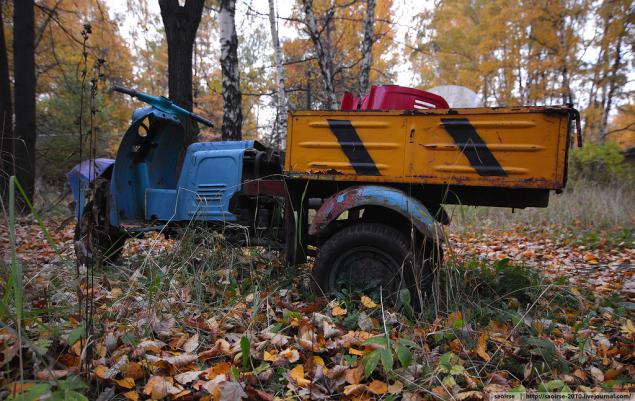 29
All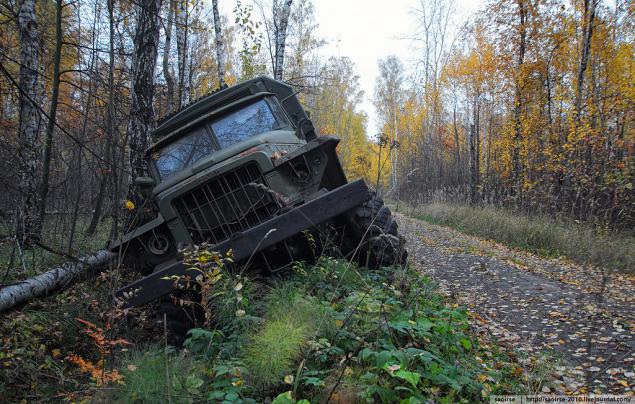 Source: