I enjoy interesting places? I yes!
Will 18 photos! Do not break!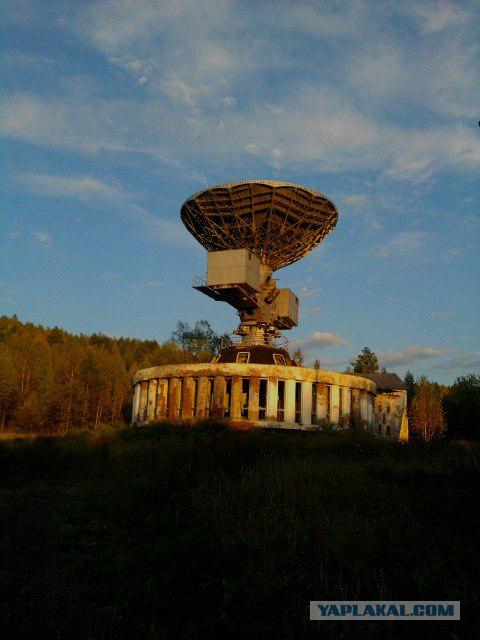 2. One day I was walking with my friends. And my friend offered to go in one small part of our town. To get there you need to walk through the forest along the road for about 30 minutes.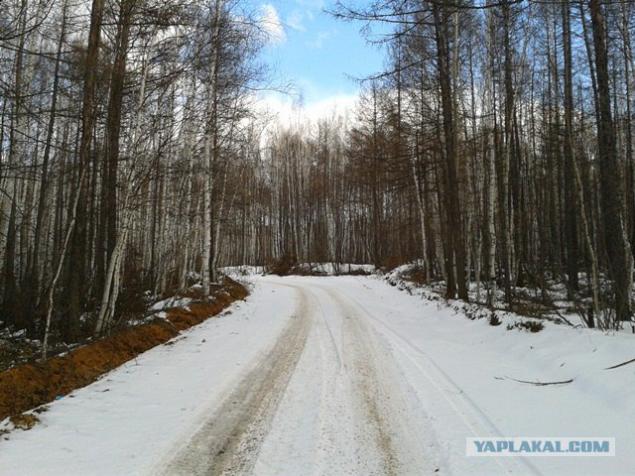 3. Here we go already in this branch of our gooroda, there's all sorts of different houses and ... (!) Can be seen here is a miracle: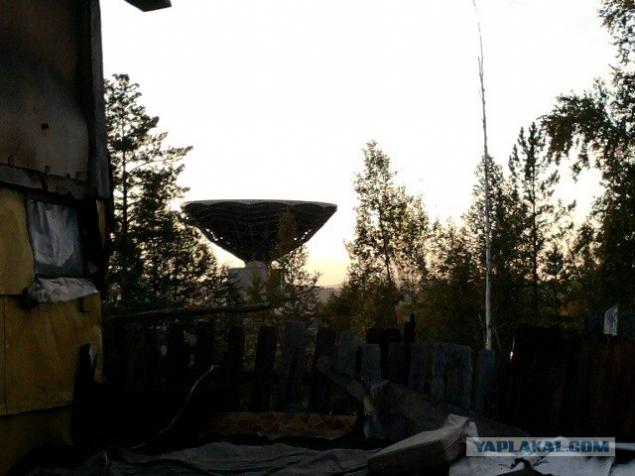 4. Country More Mahina stands on the edge of this "village" (as we call more, though this village is located in our city)
Then out of the house, near which we stood, goes an old man, which allows us to go to this place. He thought that we just go and Fota city and said "You can go there and get on top pofotat" We, of course, such an offer is not abandoned. Go back to the gate.
Here we have already approached the gate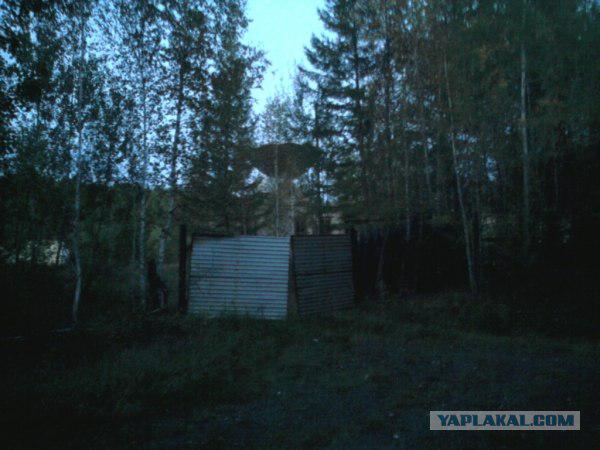 5. Go over the fence. Climb there was not difficult. Seen all sorts of different structure ...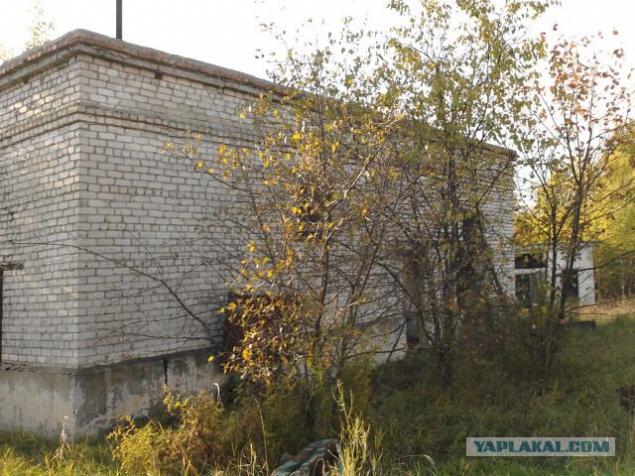 6. Match closer and see this!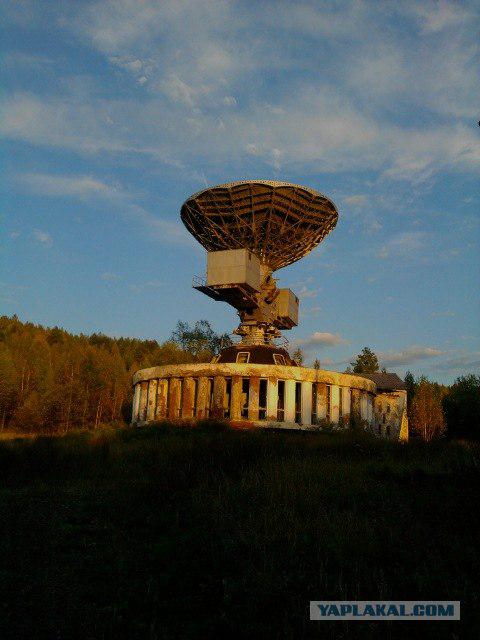 7. More closer!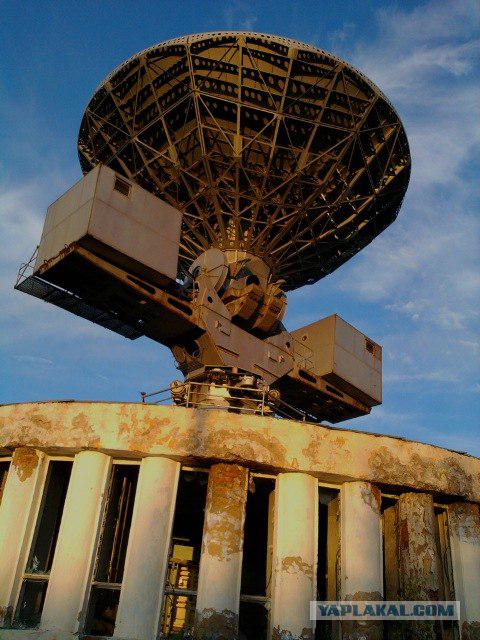 8. We immediately, without hesitation, decided to climb to the very design of this iron
Apparently this machine rotates. We saw something similar to the process of the rotator (do not know what to call it)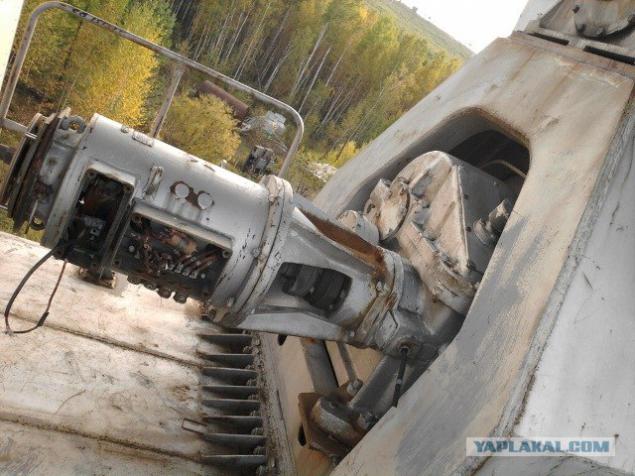 There are some hatches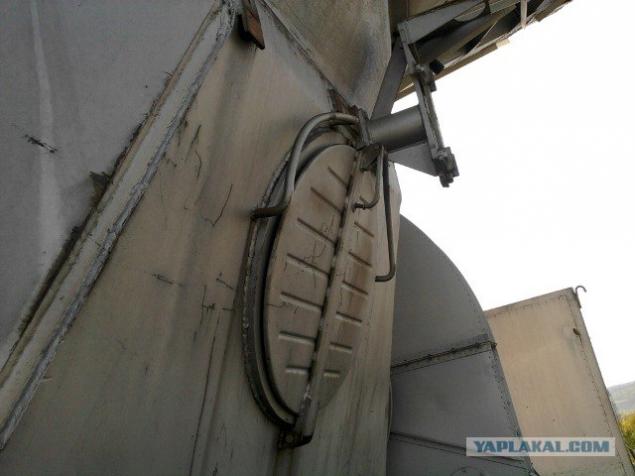 10. Actually, that's what's inside them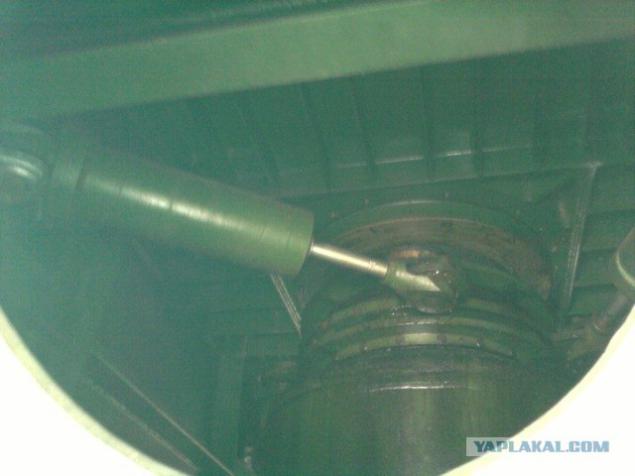 11. Go down to the roof of the building in order to better capture the little room (there were a lot of wires in the room these)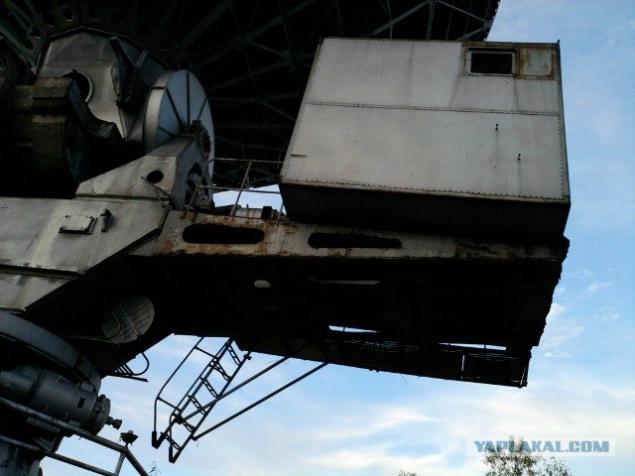 12. Again went above and decided to meet the expectations of the old man. Photos of the city from above, but there is almost nothing to be seen because of the many hills ... and the sun ...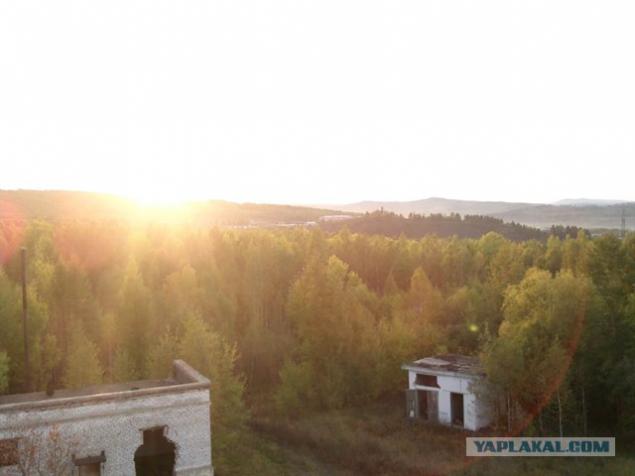 13.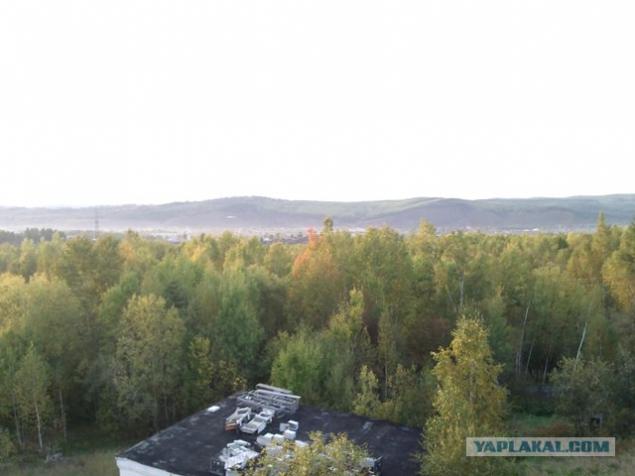 Here's a photo of the village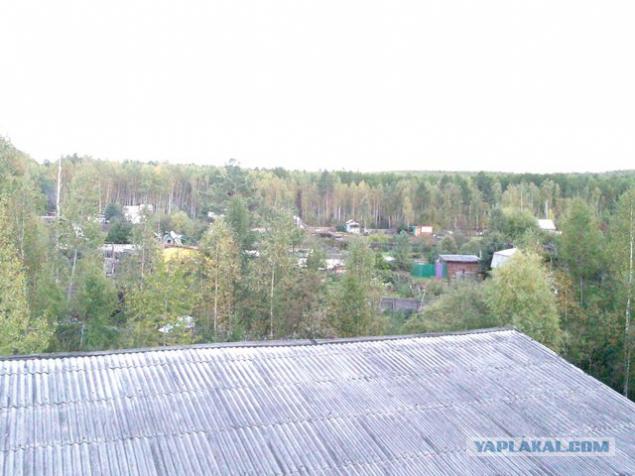 15. Now we descended into the building, but there I sfotal only strange top. Nothing more. Apparently was under the impression
16. On the way home I was able to make just such a beautiful picture. This is one of the favorite. It is surprising that this beauty, as well as all the pictures above and below, made phone.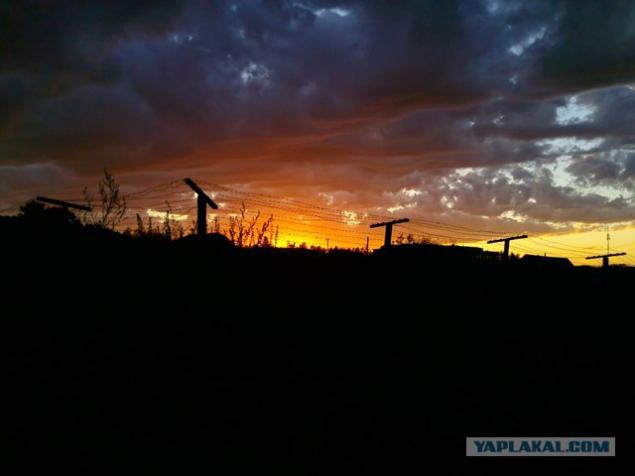 17. There is still a lot of surrounding buildings, but I only photographed the very edifice.
And now I want to tell you what it is for those who do not understand (and, in principle, we do not understand until we are told that the grandfather). This is the most common antenna "Orbit". Previously, there was no any satellite dishes, that the city TV and this antenna supplied here. It rotates at 360, yet the dome, on the contrary, too, could not move.
We went there in autumn 2010, and now, having learned the sad news the other day that it was dismantled, went there again yesterday. Now there is such a picture:
The gate is no longer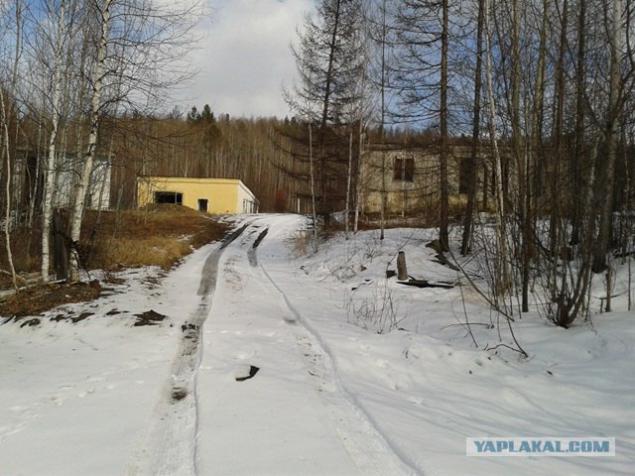 18. And there is the antenna itself (
That's all! Thanks for watching!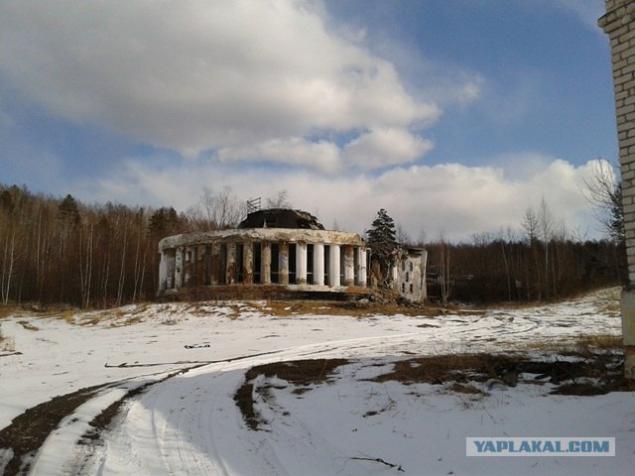 Source: