Take a look at the coldest areas of the Northern Hemisphere - and the Republic of Sakha Yakutia.
Namely settlements Oymyakon and Verkhoyansk where officially recorded temperature dropped to the level of -67, 7 ° C, -67, 8 ° C, respectively.
More than 100 days a year, they may be referred to the coldest parts of the planet, while in Antarctica goes rated summer.
Where ordinary people live, not explorers and researchers.
With hardly imagine this life.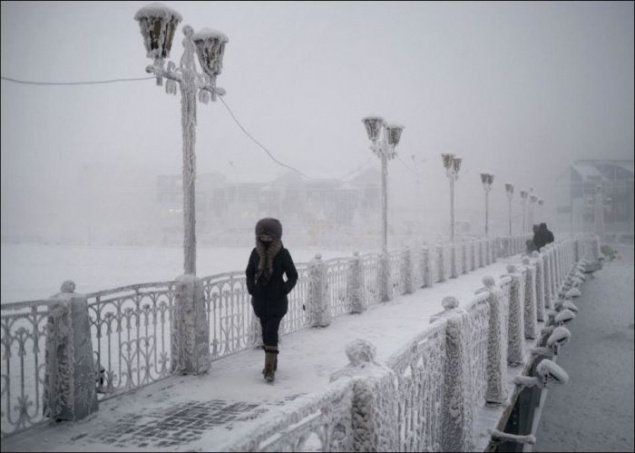 Covered with icing road signs. (REUTERS / Maxim Shemetov) 12,050,946
Playground in Yakutsk. (REUTERS / Maxim Shemetov) 54,214,959
Work puts ice blocks in the truck. (REUTERS / Maxim Shemetov) 95,546,350
Yards of Yakutsk. (REUTERS / Maxim Shemetov) 23,158,433
The ship "Ichthyologist" wintering in the port on the Lena. (REUTERS / Maxim Shemetov)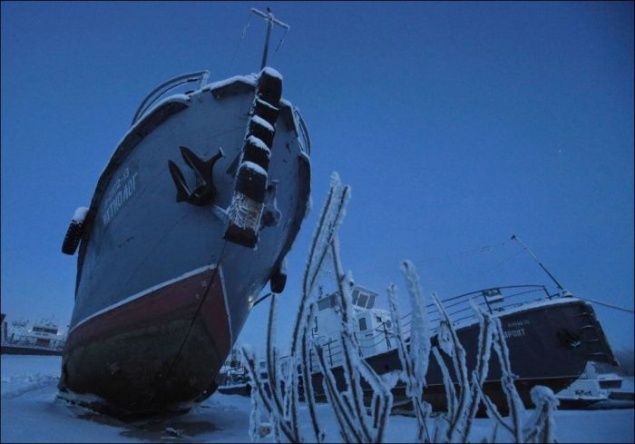 Jeep dissecans snowy expanses at a meteorological station "East". (REUTERS / Maxim Shemetov) 43,859,746
Tomtor houses. (REUTERS / Maxim Shemetov) 63,438,671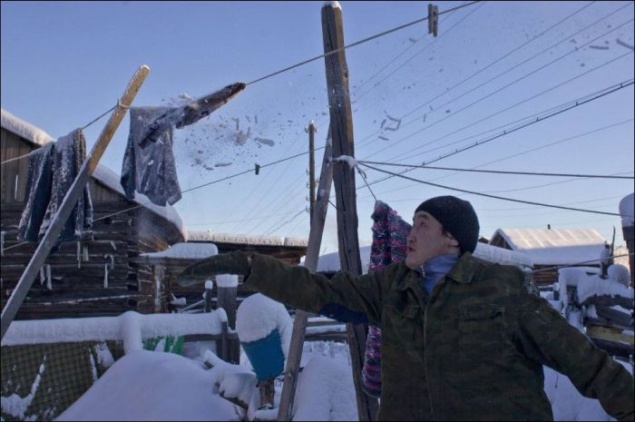 Alexander Gubin diver preparing to dive into a frozen lake Labynkyr. (REUTERS / Maxim Shemetov) 84,232,818
Ice sculptures at the Lena, made specifically for Epiphany. (REUTERS / Maxim Shemetov) 82,701,551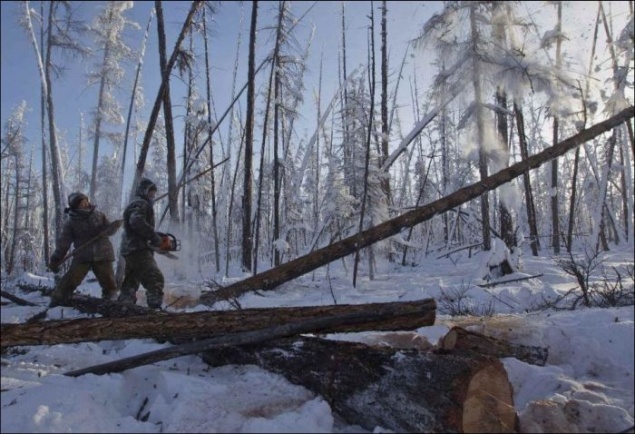 Loggers Alexey Egorov and Semyon Vinokourov at dinner. (REUTERS / Maxim Shemetov) 11,669,105
Timber, where she found a cozy haven yard dog. (REUTERS / Maxim Shemetov) 64,271,244
The view from the bird's-eye view of the village Tomtor. (REUTERS / Maxim Shemetov) 23,755,811
The village Maralayy. (REUTERS / Maxim Shemetov) 40,796,266
Snowy landscape near the meteorological station "East". (REUTERS / Maxim Shemetov) 59,673,020
Way back along the Lena River. (REUTERS / Maxim Shemetov) 88,061,226
"Party" in the village Ytyk-Kyuyol. (REUTERS / Maxim Shemetov) 49,839,862