Tourist named Lin Wang miraculously survived after during the tour at the Buddhist temple of the Chinese province of Shandong on top of him fell a huge bell.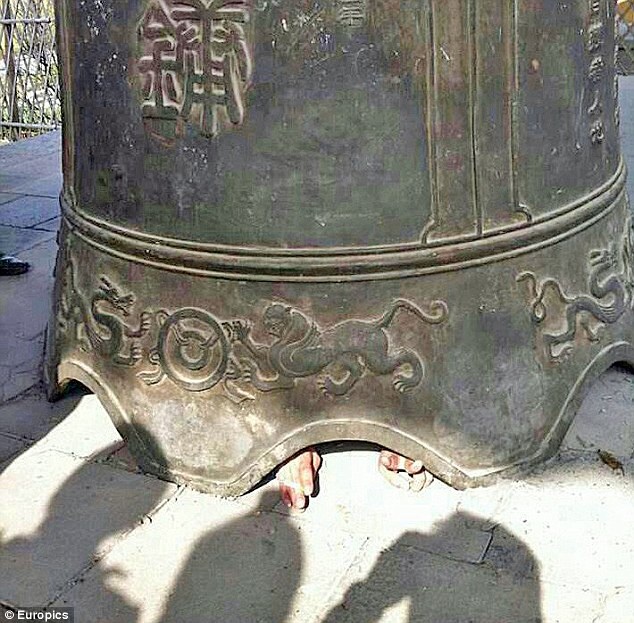 A young man came to the temple with his friends and did not even know that the cultural program will end for him very sad. While his friends enjoyed the sights, he walked away to look at the concrete structure.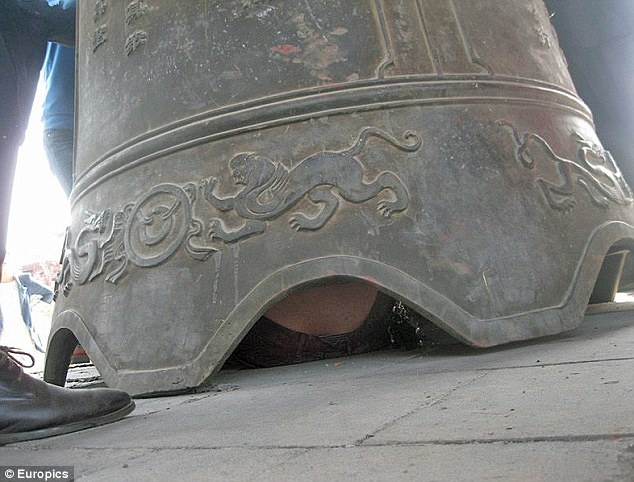 The Chinese have decided to play a joke on his friend and began desperately to ring the bell. Unfortunately, at this moment the construction has fallen right on Wang.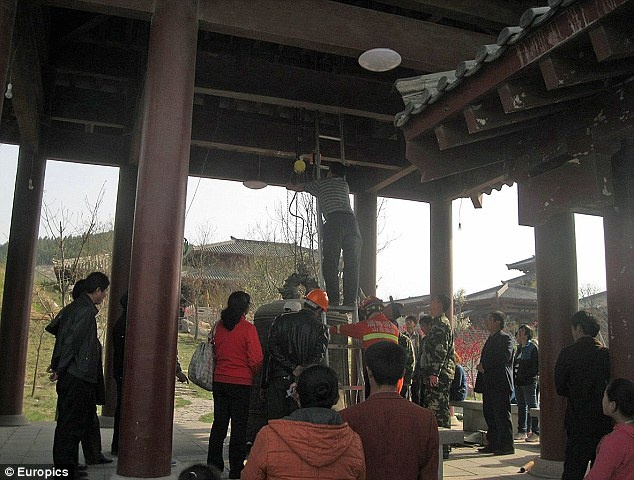 - It all happened in a matter of seconds - shared Chinese friends, who witnessed the incident. - We heard a loud cry Lina, very frightened and ran to him.
Immediately after the incident at the scene left a team of rescuers. Priests firemen assured that the bell is very old, is a cultural value, and in no case can not be damaged. By installing a special design for lifting bell, rescue workers rescued the freedom of the victim bad joke. The young man had trapped a total of two hours.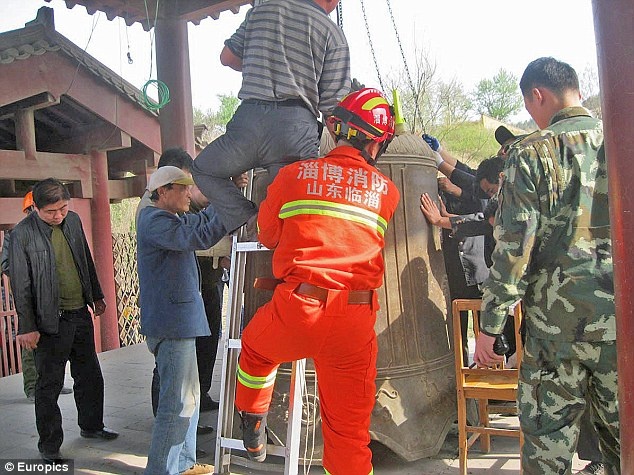 - Lin Wang incredibly lucky that the great bell was not crushed! - Said the rescuers. - He was clearly born under a lucky star: a young man escaped with only scratches.
Representatives of the church, in turn, sharply criticized the actions of pranksters and publicly shame them, noting that the Temple Visitors should respect the architectural monuments.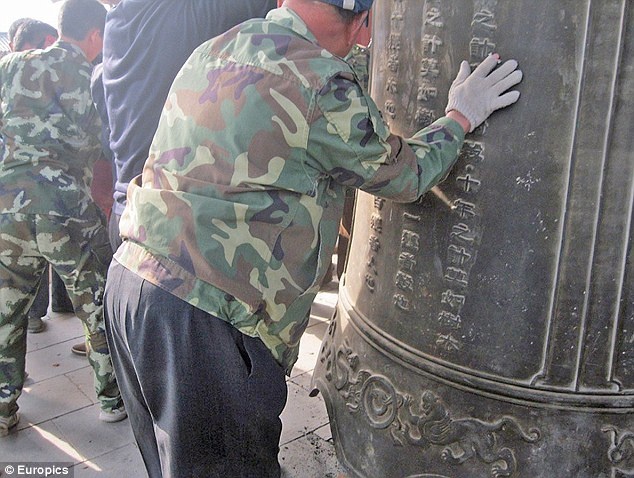 Source:
www.smonitoril.ru