For you selected the most interesting and worth kinobiografii famous people in the history of cinema,
that most faithfully retold in the film.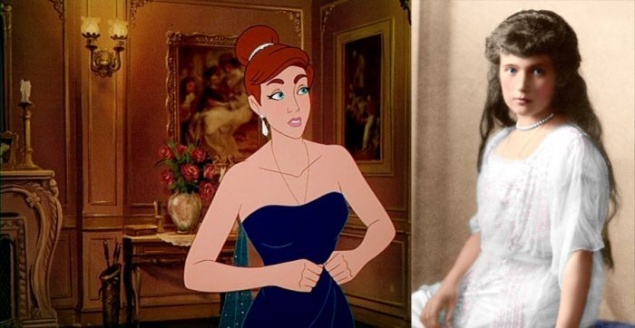 "Man on the Moon", dir. Milos Forman, 1999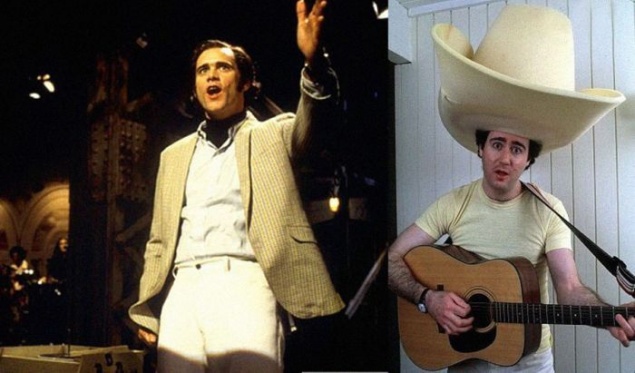 Andy Kaufman had a very strange sense of humor - so strange that laughed at his jokes, not all. Great Milos Forman, known for his expression is one thing - to spend on a movie for two hours, and quite another - two years of life, and therefore is always very carefully selecting their projects, found that the "strangeness" is worthy of the time spent on it. And I made a film in which the hero is presented extraordinary wit around the brilliance. Kaufman played one of his loyal fans - Jim Carrey.
"The Color of Pomegranates", dir. Sergei Paradjanov, 1968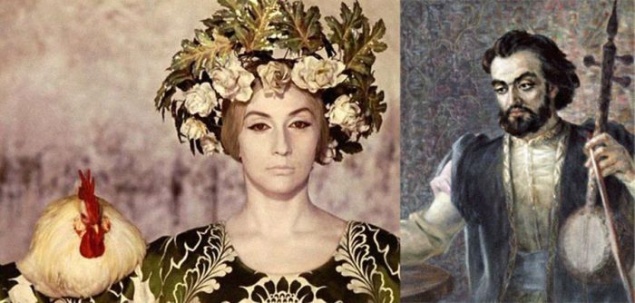 Perhaps the most original "biopic" ever created in the world: the history of the Armenian poet Sayat Nova Paradjanov embodied a purely visual metaphors. Hurriedly, without any special training to understand this will be difficult, but those who are considering the movie is not as entertainment but as art, this painting is revered among the main masterpieces of cinema. In different ages Poet depict different actors, from which it makes sense to Sophiko Chiaureli.
"Fifteen rooms, or a sentimental journey to the Motherland", dir. Andrew Hrzhanovsky 2008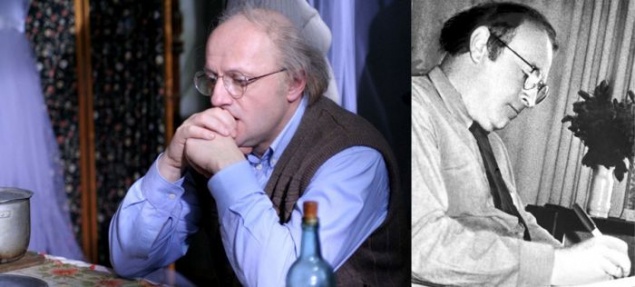 Another biography of the poet - this time Joseph Brodsky. Not such a "tricky" like Paradjanov, but no less artfully invented and made difficult - in different cinematic techniques. Here and staging a movie, and deftly simulated document and unexpected, but impressive animated inserts! .. As in the case of Sayat-Nova, a film - not monotonous like the study "Lives of Remarkable People", and attempt to penetrate into the spiritual world, in the work of the poet in his poetry. A very successful attempt. Nobel laureate played Gregory Dityatkovsky.
"Ed Wood", dir. Tim Burton, 1994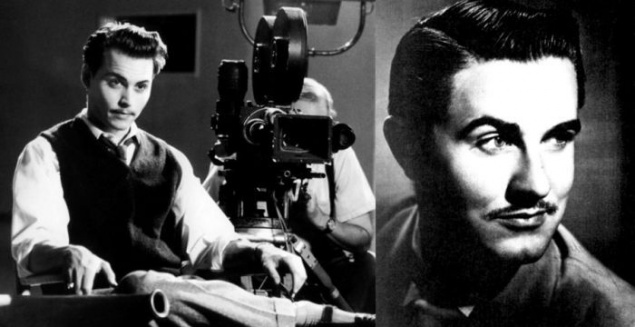 This is only superficially - the story of one of the plurality of directors, but in reality - extraordinary strength declaration of love for cinema. Perhaps, Ed Wood really was not much talent (in which each can optionally be convinced personally, finding and watching his own work), but not attracted biographers overall quality of the tapes, and sincere enthusiasm and purposefulness of their author. Wood by Johnny Depp obsessed odnoyu dream: to make a film, shoot, no matter what! But the sad conclusion: today such an obsession with becoming less common - although right now the film is able to create almost every.
"I Killed My Mother", dir. Xavier Dolan, 2009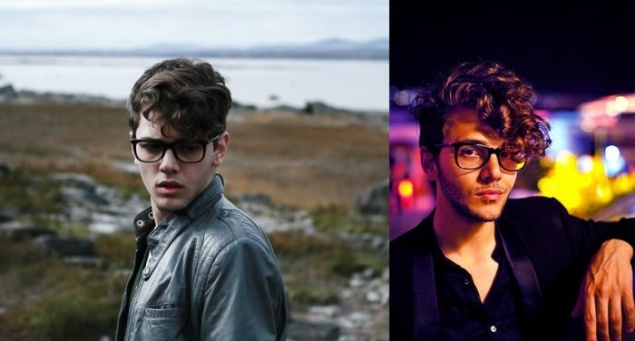 Judging strictly - it is certainly not a film-biography. But if you still give a relief - it is one of the most trivial biopic recent years. The fact that the Canadian prodigy Xavier Dolan (at the time of the premiere of the guy just turned twenty) came up and made a film about himself almost - playing while still a major role. It would seem - who might be interested in Youth "revelations"? On the Internet such stuff in bulk. But the fact of the matter is that Dolan is really great talent - and of his life he was able to tailor the extremely intriguing film. My mother, by the way, is still alive - and very happy little boy.
"Matthew", dir. Pier Paolo Pasolini, 1964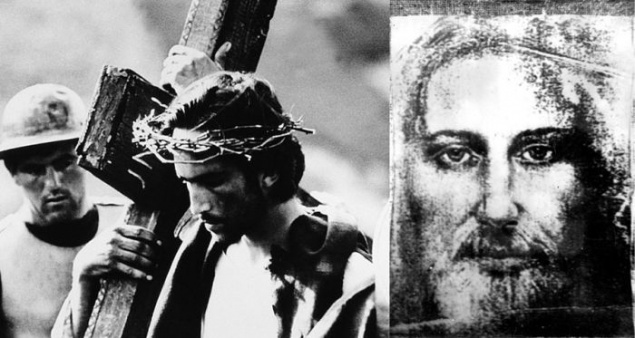 It would be strange to do on this list without the life of a popular man in the world (in that it, at least, half of that is Christian). And then, of course, there is a wealth of choice - for films about Christ began to take off in the 19th century and the score of paintings in which it appears, are not talking to dozens or hundreds. Version Pasolini - one of the most powerful in artistic terms, although the director and done without false pathos, presenting his hero is not so much God as revolutionary - for which, incidentally, was like kicking and gratitude. Jesus played an economics student Enrique Irazoki, then try continuing acting career, but not too successfully.
"I'm Not There", dir. Todd Haynes, 2007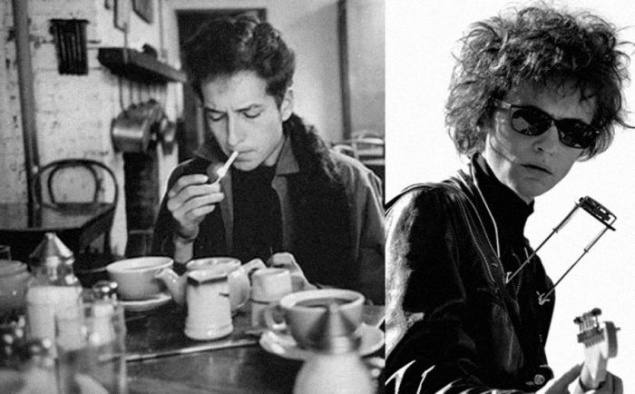 "Funnies" this biography of Bob Dylan is not that the main character played by different actors - we Parajanov after this surprise. But it is curious that the musician in the movie kind of like do not - as is his incarnation, have not only different faces, but different names: some Woody Guatri, some Robbie Clark, a certain Jude Quinn ... " Where is Bob Dylan?!. "- indignantly free to ask without understanding fans. Where, where - that's all it is. Such is, varied. In the body of the Heath Ledger, Richard Gere is, if not Cate Blanchett, which is already there.
"Anastasia", dir. Don Bluth, Gary Goldman, 1997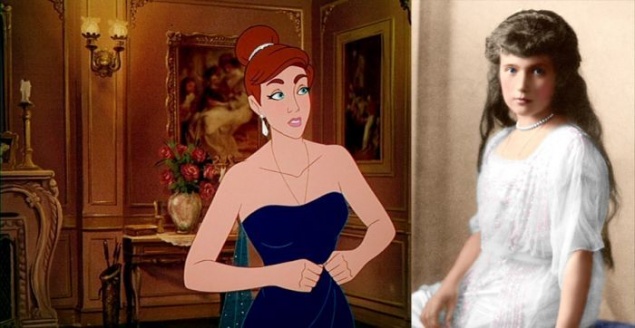 Perhaps the most savage of all the given example - but because of the savagery here, and we have included. Although when it comes to the genre of animated biographies seriously, then there would have to be, for example, "Persepolis" and "Waltz with Bashir", or so at least some classic Disney tapes like "Pocahontas." But "Anastasia" is pleasant to us, of course, his untroubled gaze on Russian history, and the fate of the alleged "missing" the royal daughter, Grand Duchess Anastasia Nikolaevna. After this cartoon at school, of course, will not have more questions, what and how we have been there during the tsarist and who actually was Gregory Rasputin. However, the most striking is not the story itself, and those who scrupulously seeks out a few bugs - assuming, apparently, that their presence is in fact "detractors" Russia.
"Raging Bull", dir. Martin Scorsese, 1980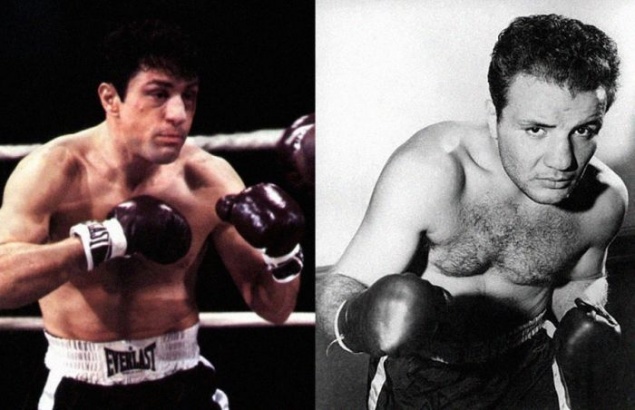 Skip this film, perhaps, it would be worth: painfully obvious example - a reference kinobiografii anyone by this name we're not surprised. But it would be wrong simply to venture this conditional "hits" because sport tape (already much loved "Legends №17») - and does not incorporate anything into it at least a little closer. Boxing, however, is not hockey, and a film rather than a sport, but a heavy human destiny ... But - not trample against Robert De Niro as Jake LaMotta. Even a stupid fight.
"The Social Network", dir. David Fincher, 2010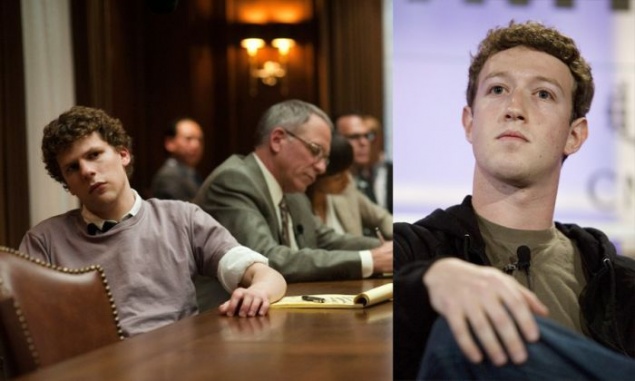 Far from ideal motion picture (although the number of its fans a hundred times greater than the number of its detractors) is incredibly valuable in the meantime only, but its most important asset: we all know who she was - and he still lives somewhere among us. Formally, however, it is not a biography of Mark Zuckerberg and the story of the emergence of "Facebook" - but in fact it is clear that the one speaking, we always mean the second. And no matter what happened next with the social network directly to Zuckerberg - who was not yet 29 years old - in the arts have immortalized themselves. With Jesse Eisenberg, of course.
Source: mojtv.hr