Office building in Zaryadye was the last of the Stalinist skyscrapers laid down in the day eight hundred anniversary of Moscow. It was not completed - prevented the death of Stalin. But work on the construction of the stylobate to the spring of 1953, had almost completed. According to some sources, frame of the building managed to build almost half of its height, and later disassembled and used as the steel structures for the stadium in Luzhniki. By hiding the technical floor stylobate and two-story underneath concrete bunker, which is probably intended to be used as a bomb shelter.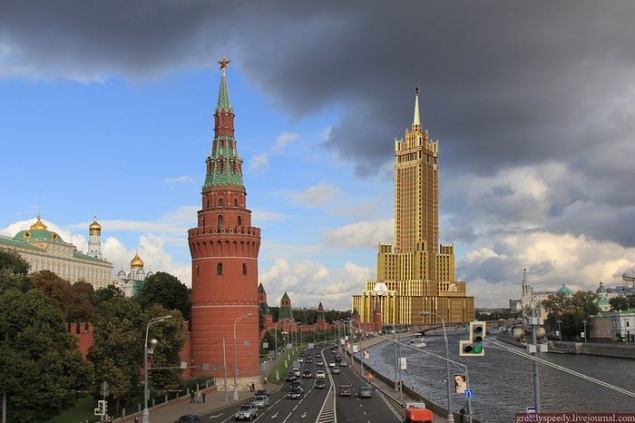 The old charges.
Prolomnaya gates. Photo mid-1920s.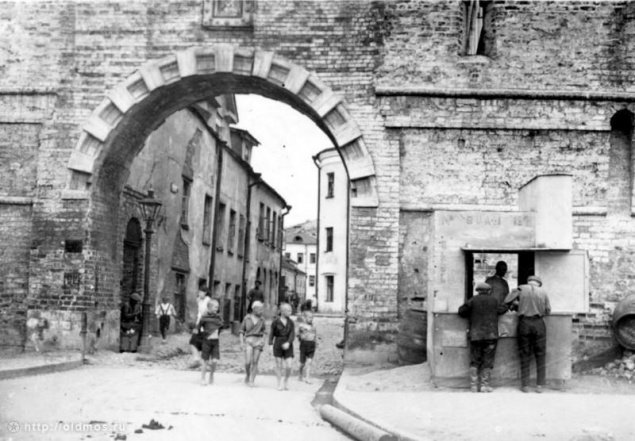 Mokrinskiy alley. 1908.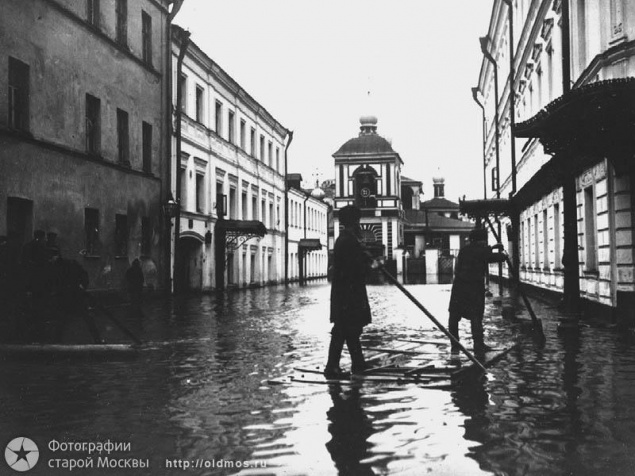 Mokrinskiy alley. 40s.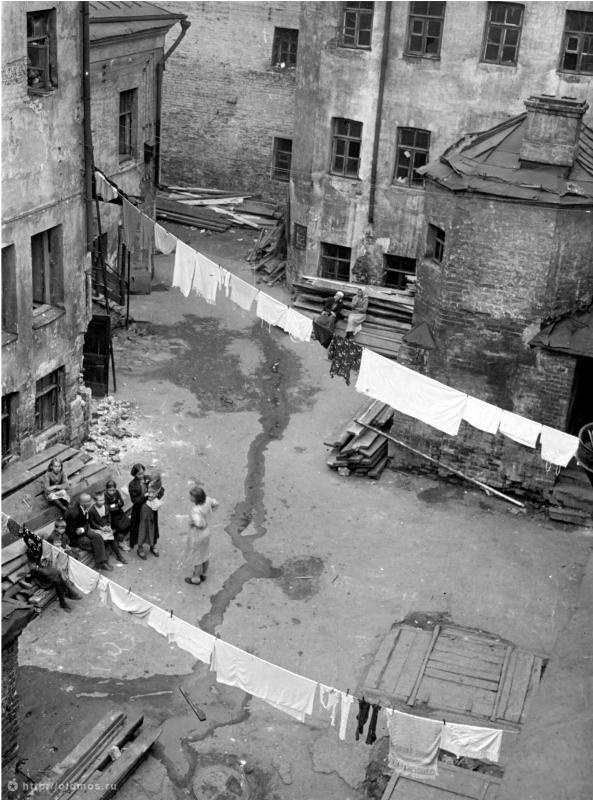 Old Zaryadye not consistent with the socialist idea of ​​the perfect city.