He took the eldest son of the morning here in the garden ...
Sadiq floors, our group (5-6 yrs) in the second. On the stairs leading to, on the walls reside children's drawings and all sorts of motivational prints. Usually it is an event of some - some, or just pictures with short sentences, explains the essence of a word. Well, for example, "New Year - a Christmas tree and presents ...", "Spring - a ... streams and birds singing," "Family - it's ... people who care about you," and so on and so forth.
Practice good - parents go read. Children develop accordingly.
Today, the image focused on the concept of "love." All course within innocence.
In general, I rise in the group's eye slip by the inscriptions and here to meet me down Sv.Kondraty and grabs my left heel I come across here is: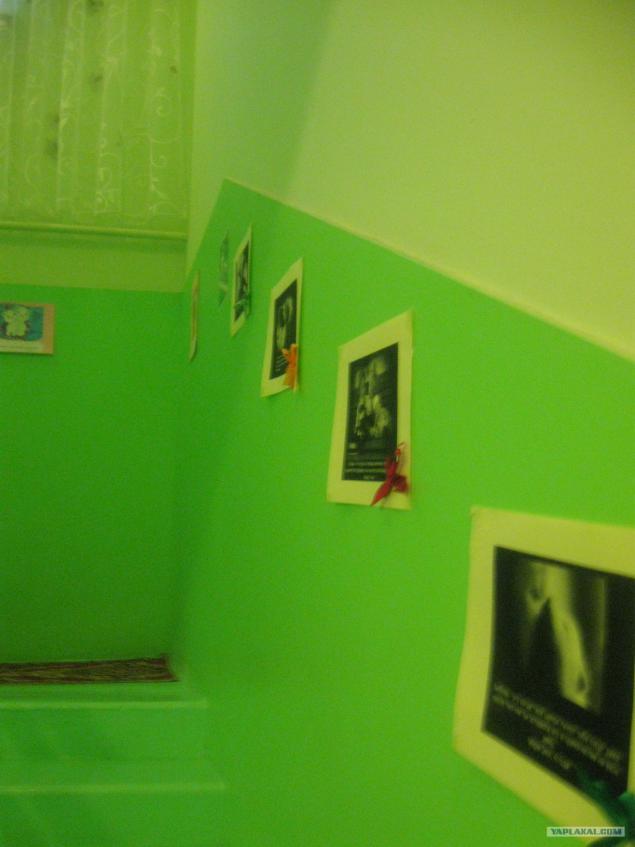 It PIZDETS gentlemen ...
P.S. Sadiq №39 «Rosinka», Kurgan.
P.P.S. Fotkal on spoiled ballot ...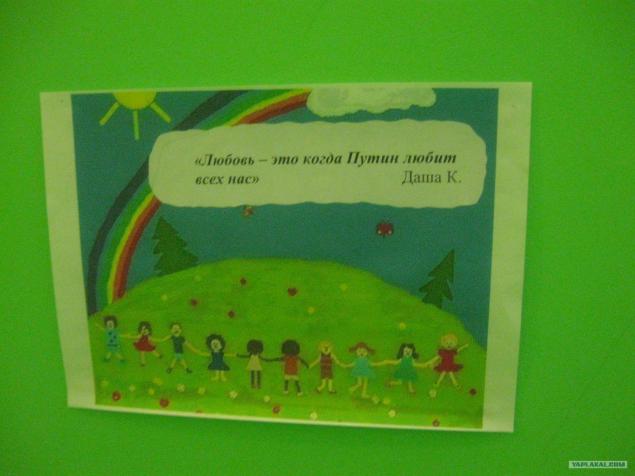 Source: