Watched here this morning post about "alienation 66" - was wildly impressed by the author's skill in toi topic, unfortunately - I have such heights could not be had, because at first nebylo money to buy airbrush, all painted with brushes ... and then - born vtoroi son and I was not at all to the enthusiasm ...
And are covered with dust on the shelf .. ((also a bunch of unfinished, and simply not exposed ...
and then started picking at old Nout - and found one of them - my photos Dumb meshes almost 3 years ago)) (from 7th March 2010) ...
Ph + 26 bit kamentov))
that's where it all begins - cardboard box with monochrome kuchei Circuits ... linoliumny knife, and a bunch of toothpicks ...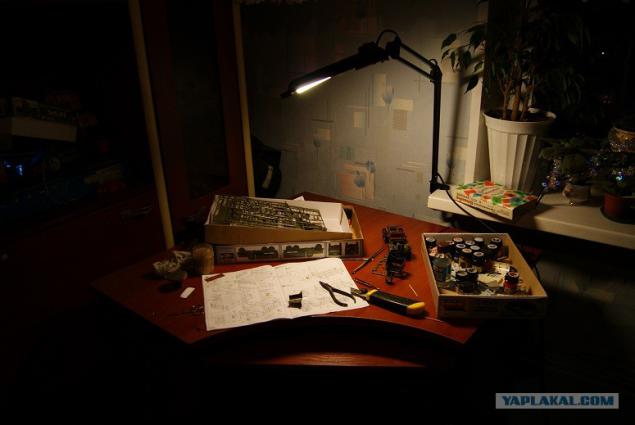 the very beginning of the assembly - I confess missed, did not think to take a picture ... (because to not do that, but about the PL and then did not hear)))
but a little podsobrav - decided to immortalize ... than it is now and use)))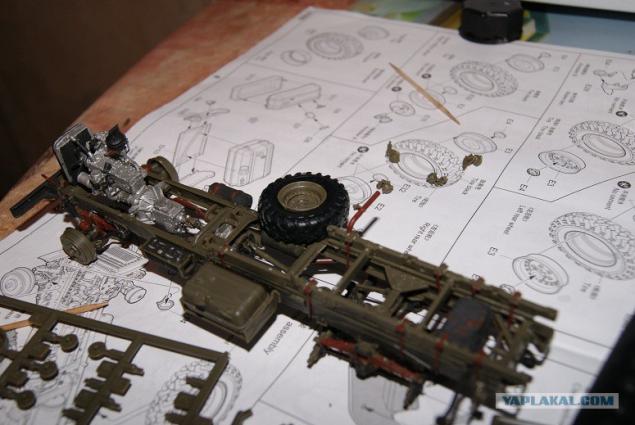 Chinese - not just bastards ... they dvigun bastards ... I collected 3 pm ... (would not be surprised if they are tampered with seeds)))
ps Dyeing - all exclusively tassels ...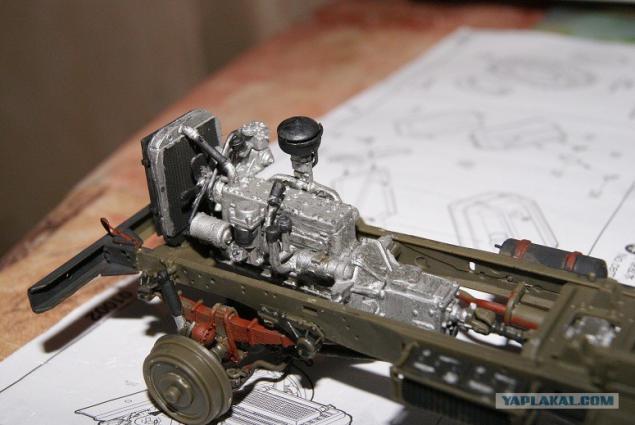 detail - really fascinate, carburetors, starters, oil cooler, brake accumulators, filters and fans ... all separately !!!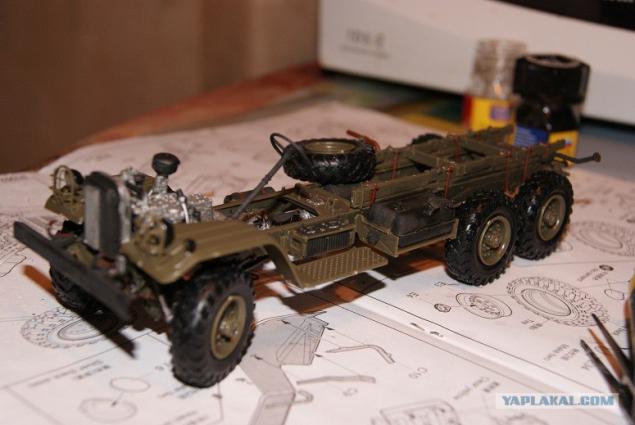 even ladders that attach the body to the frame - and those were separate - sostoyashimi several detalek ...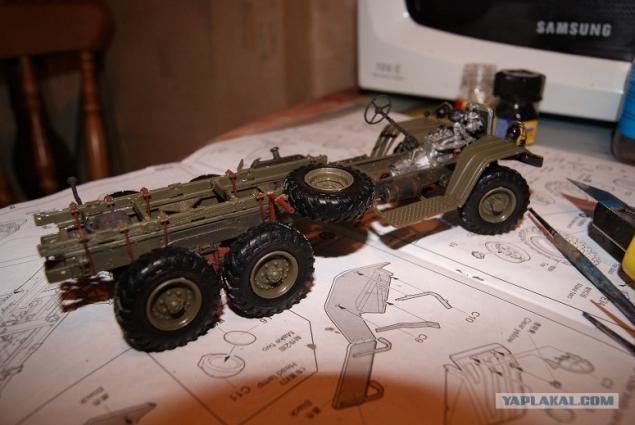 it came to the cabin ... and then ambush ... hood can be stuck only in two positions - open (hmm ... somehow not nice on the shelf will be) - and closed !!! - And what the hell I was 3 pm with the tweezers to collect ebsya engine ???
No ... shall mean collective farms)) and make the hood "Live»))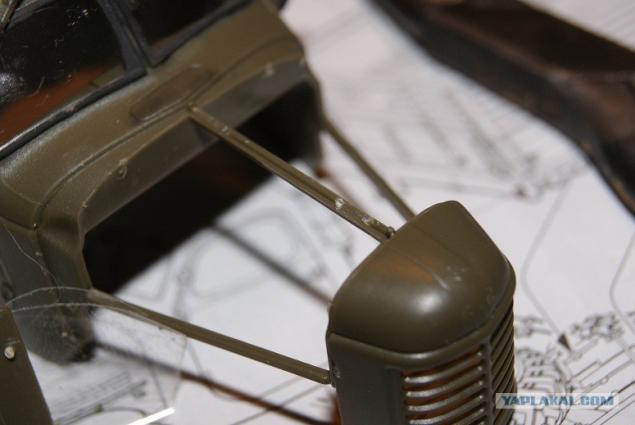 with the aid of mednoi wires from the old electric motor, and a heap mate, begin to bend the loop on obychnoi clip ...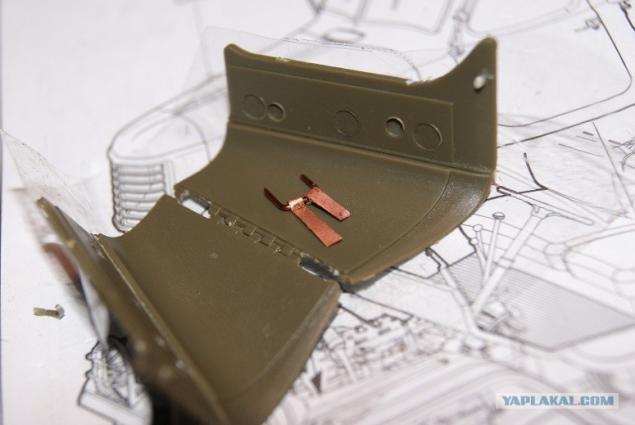 taks ... sort of happened even glue and make ALIVE ... (holes in the bridge - drilled needle !!!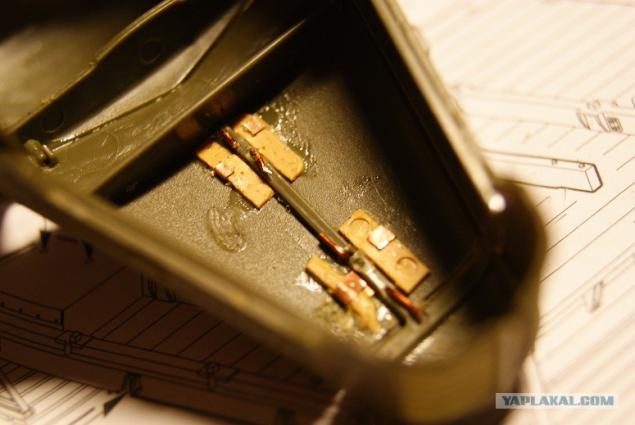 TEST ... well, sort of vsezh got what she wanted)))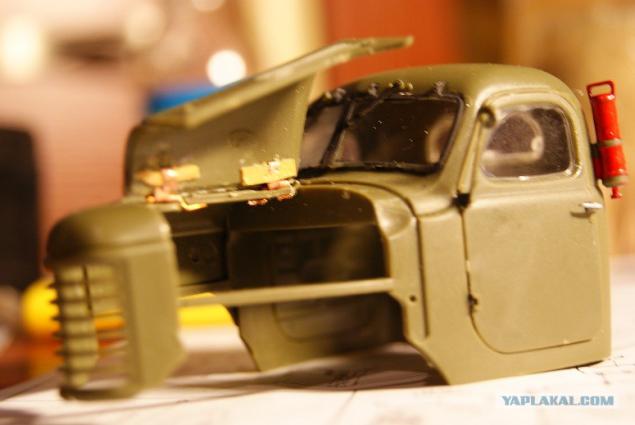 So - finally hang all the places tint nekotrye flaws ... eee ...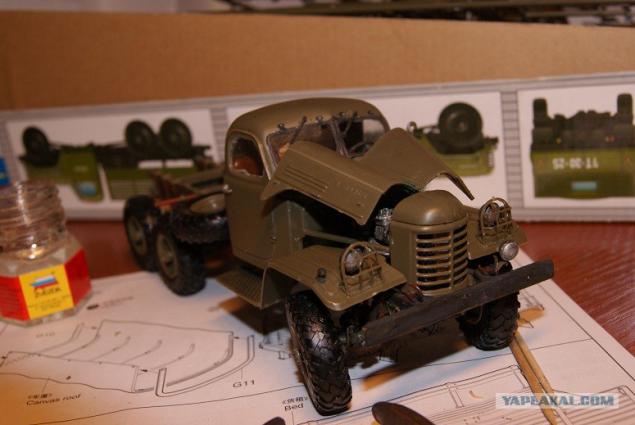 Well, I like collecting body - will not spread, there is nothing complicated and interesting in principle, then there ...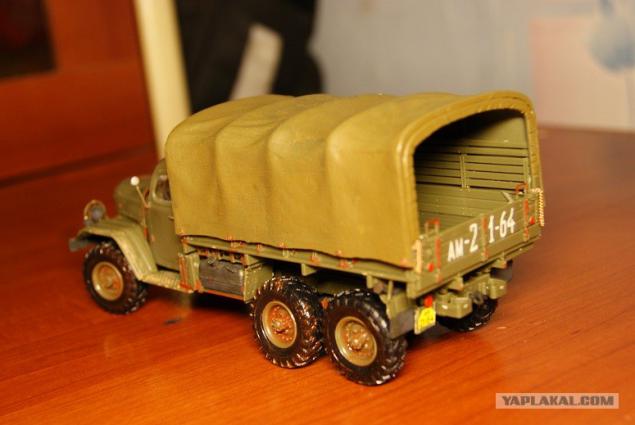 So ... after a week - my fleet replenished with new ekzemplyarchiki)))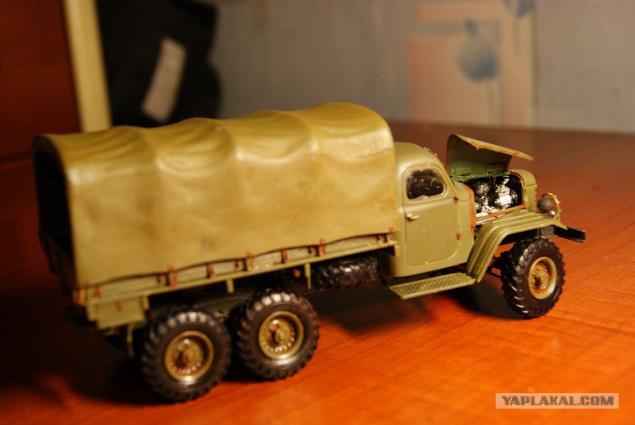 Now it is possible and in a cabinet - to friends and his comrades ... deservedly gather dust, and was horrified to wait until year-old son learned to open stelazh)))))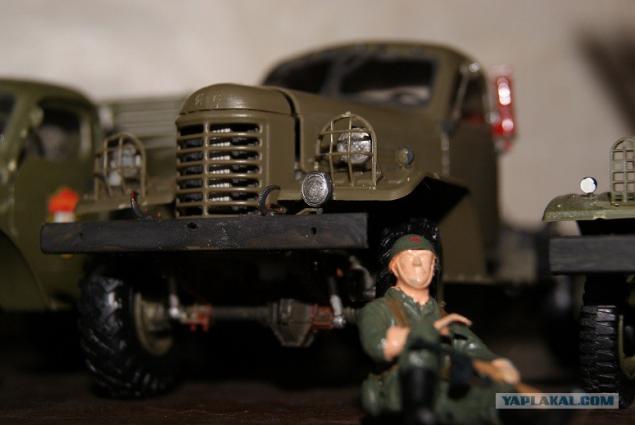 ​​
Well, since I chose to build himself the subject of WWII, vehicles - Dokin something a little more special gallery of interesting and memorable (for me) copies ...
Well, as without repair is at war ??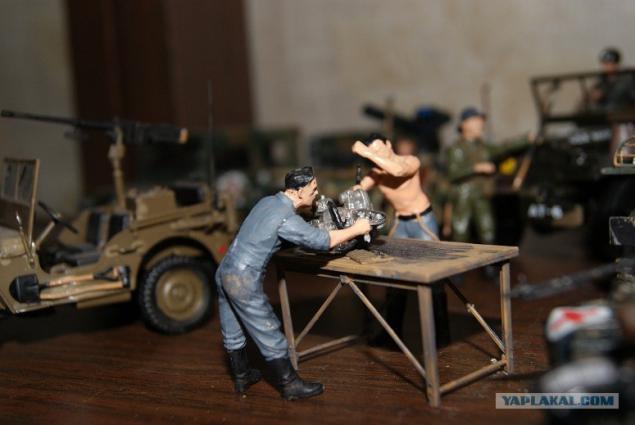 as well as the Soviet soldiers workaholic and rear ...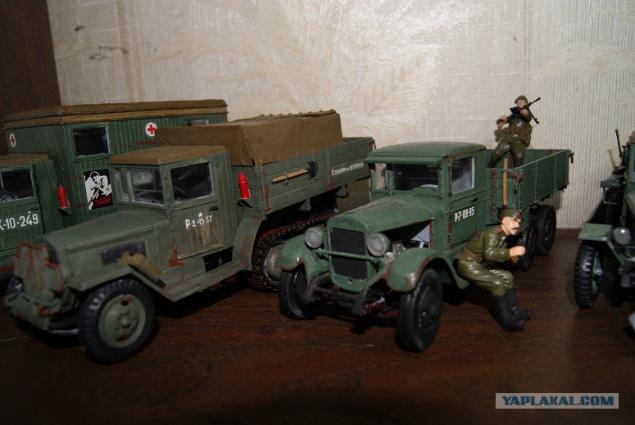 hmm ... but without protivoborstvuyusch side - somehow also not oboitis ...
So - here they are ...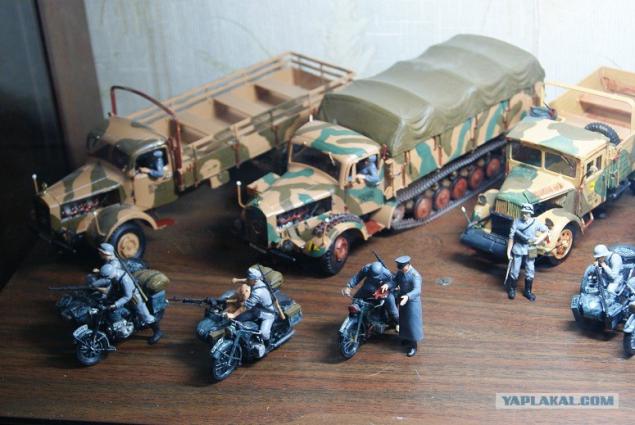 Balshie and small ...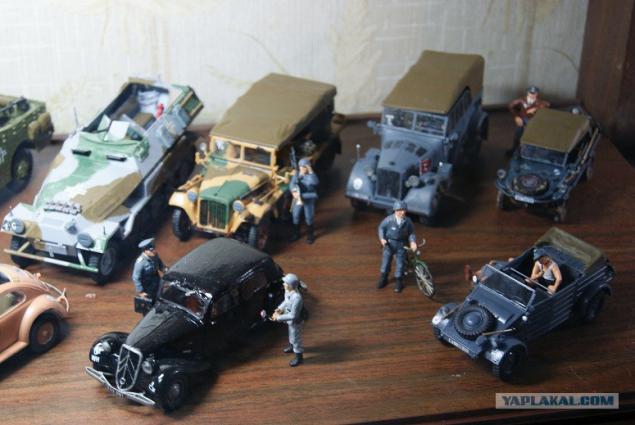 Oh, and harmful at the same assembly was hanomaga ... I even did not doglyadel when buying - that his plastic tracks and live ... every track of 2 parts !!! I still remember - only 155 trucks))))))))))))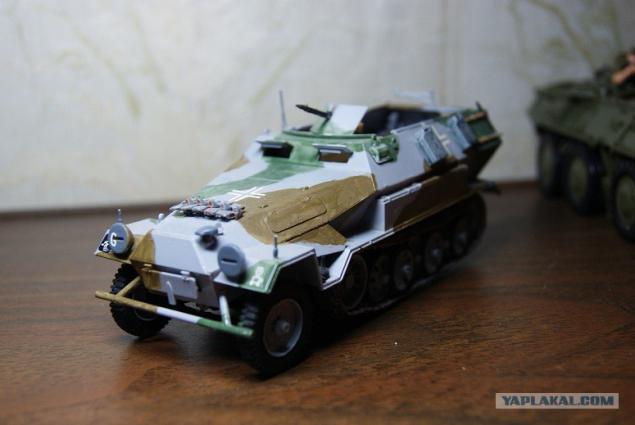 Source: