Jeff Coll, owner of a bar-pizzeria Stoungeyt in Tacoma, Washington, opened on the second floor of a private club, where evaporation is allowed to use marijuana without smoke.
Call set a small fee, for which you can become a member of a private club on the second floor, which prohibited smoking marijuana, but allowed "evaporation" - a method that involves heating marijuana without burning it. Club 64, a special social club marijuana in Denver, Colorado, and the club Hive Co-Op in Lafayette, Colorado, also benefited from the new laws on marijuana. Last fall, Washington and Colorado became the first state where it was legalized the use of marijuana by adults over 21 years.
13 photos via nydailynews.com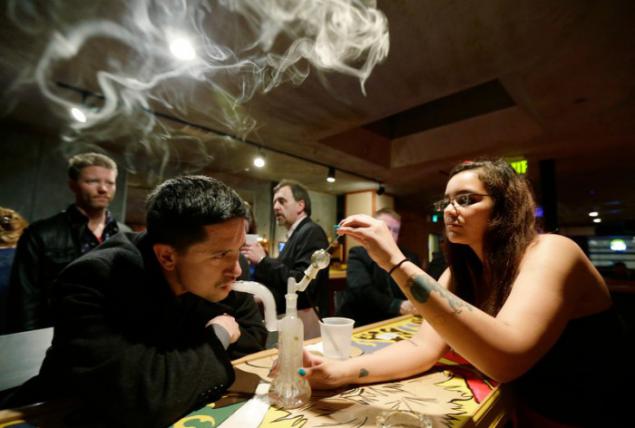 2. The owner of the bar Jeff Coll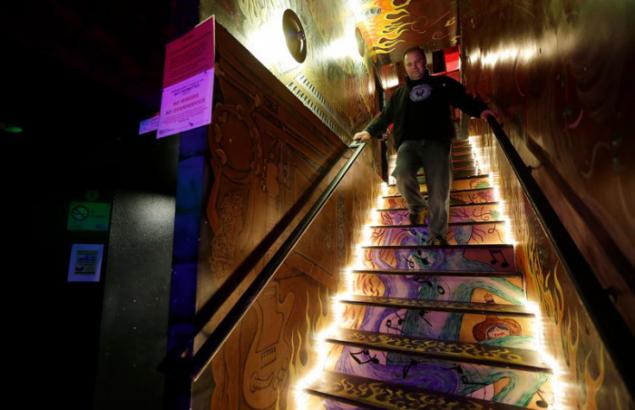 3. Samantha Anderson, an employee of the upper room of the bar Stoungeyt in Tacoma, preparing hemp client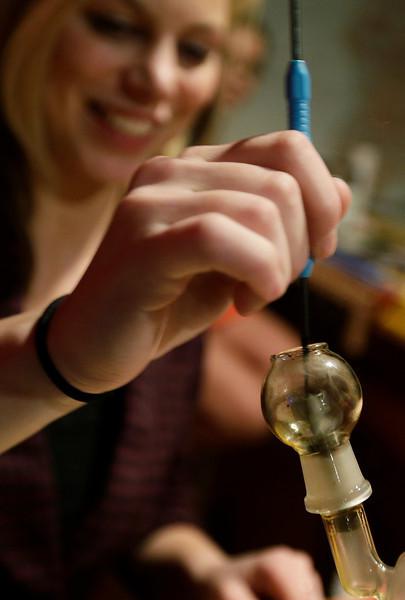 4. "Dub marks", which are exchanged for a dose of marijuana fumes
5.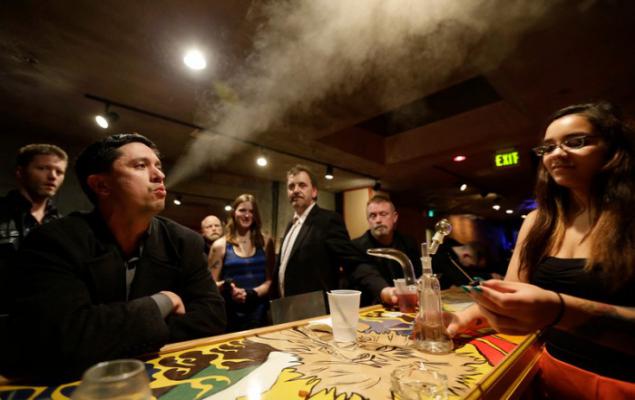 6. Jenna Descamps, an employee of the upper room of the bar Stoungeyt heats the metal parts of the bongo, is used to produce steam marijuana.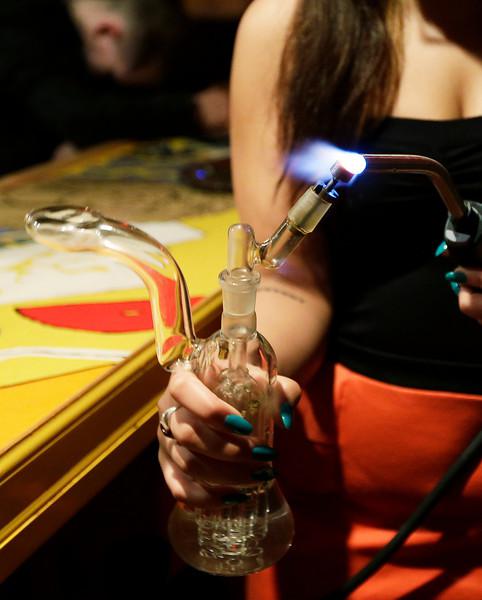 7. Pieces of solid oil marijuana, known as the "Shutter»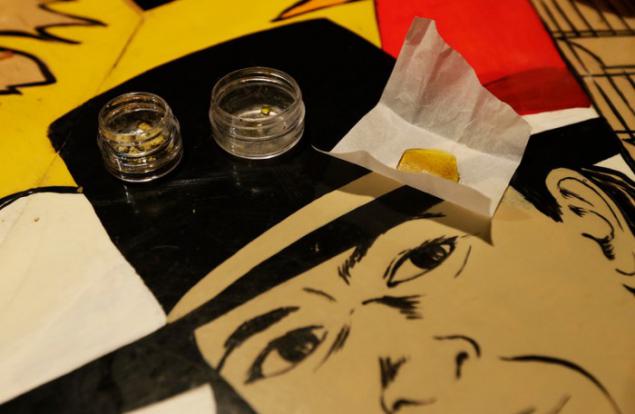 8. Jeff Coll, owner of the bar Stoungeyt, posing for photos against the backdrop of his brainchild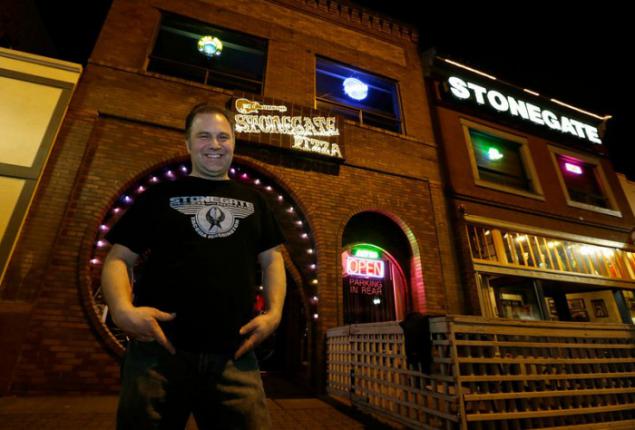 9. Rachel Schafer from Denver, second from right, and other members smoke marijuana at the official opening of the Club 64, a special cannabis social club where the party was held in honor of the New Year's Eve in Denver.
Many Colorado residents voted in favor of Proposition 64 to legalize marijuana for recreational purposes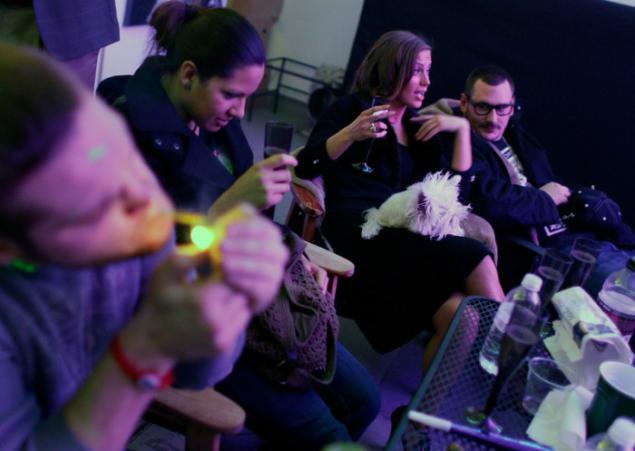 10. "Cant" is passed around the circle on the night of the official opening of Club 64, at a party New Year's Eve in Denver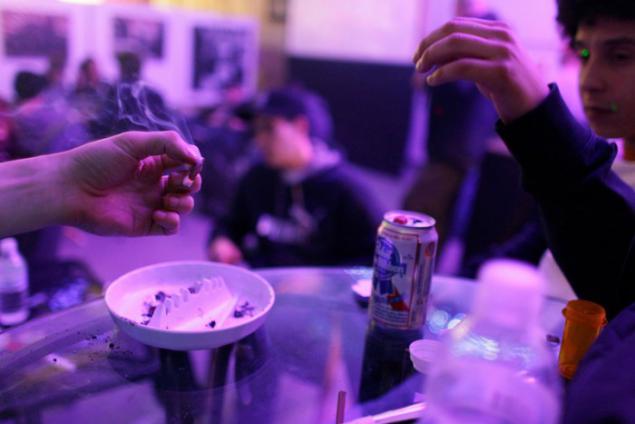 11. Teacup full of marijuana in cannabis clubs Hive Co-Op in Lafayette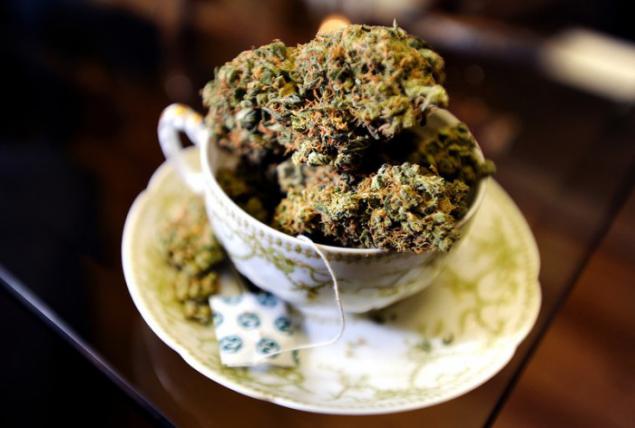 12. Bongo Love of Layfayeta receives a dose of marijuana from the evaporator, sitting next to Kairi Vozab Louisville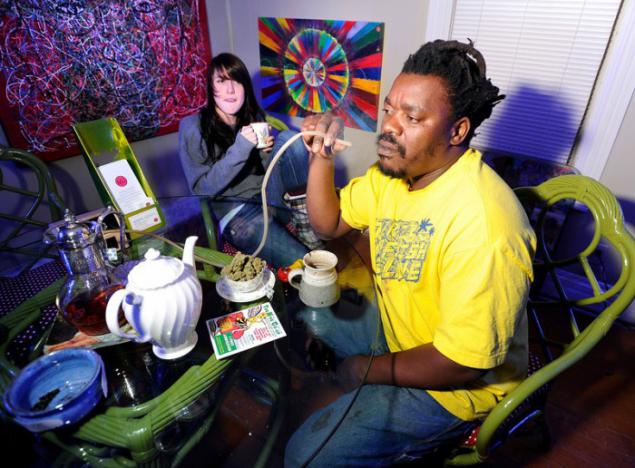 13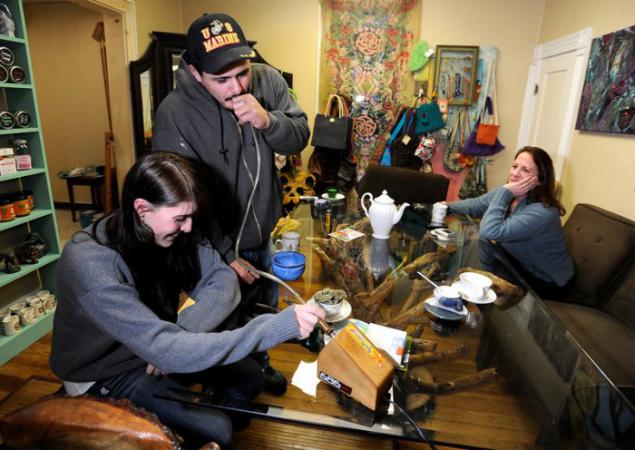 Source: