On Saturday, January 8, 2011 there was a bloody massacre in Arizona supermarket where a public event was held with the participation of Congresswoman Gabrielle Giffords. Killed six people, including a 9-year-old girl and a federal judge, 12 others wounded.
22-year-old Jared Lofner entered the room and shot at point blank range in the back of speaking politics, and then opened fire on the assembled people.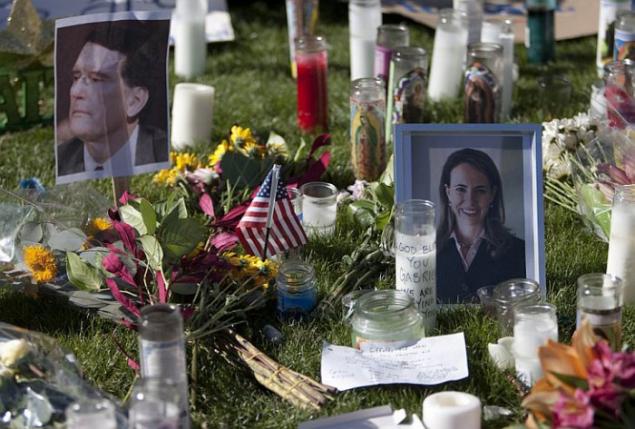 Jared Lofner shot clip and was going to get a new one, but one of the women managed to dig in his armor from him, and then he was able to "twist". If not this heroic woman, the consequences would be serious - in the new store has 31 more bullet.
At the scene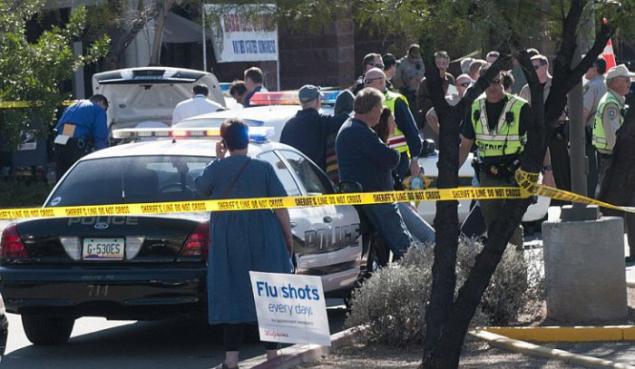 22-year-old Jared Lofner Arizona, opened fire, appeared before the court in Phoenix on charges of committing a federal crime. He is accused on several counts - murder, attempted murder and attempted murder of Representatives. If crimes are proved, Lofner waiting for the death penalty.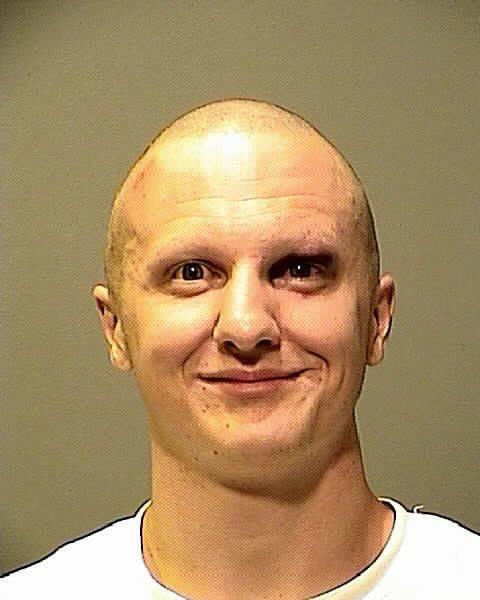 The bullet passed through the brain bleed Gabrielle Giffords, but by some miracle she survived. According to Hospital neurosurgeon, penetrating bullet wound to the head lead to death in 70-95% of cases. Giffords is still in critical condition, but there has been tangible progress.
Congresswoman Gabrielle Giffords
January 10, 2011 US lawmakers, along with members of Congress took to the steps of the Capitol to observe a minute of silence the victims of Saturday's attack.
US President Barack Obama and first lady Michelle Obama joined the civil servants on the South Lawn of the White House in Washington, DC, to observe a minute of silence in memory of victims of the tragedy in Arizona, Monday, January 10, 2011. (Photo by J. Scott Applewhite | AP)