In light of the news of rotten Geyrope pleased with the news the following:
"State Duma deputies propose to introduce penalties for the public" justification and approval of homosexuality "and" formation at the minors of a distorted understanding of the social equivalence of traditional and nontraditional marriage relations. " The relevant amendments, wrote on Saturday, April 27, the newspaper "Kommersant", the State Duma Committee on Family, Women and Children has developed a draft law banning gay propaganda.
The bill, approved by the deputies in the first reading in January, provides for punishment for the promotion of homosexuality among minors in the form of fines for individuals from four to five thousand rubles for officials - from 40 to 50 thousand rubles, and for legal entities - from 400 to 500 thousand rubles.
The second reading of the draft law on gay propaganda recommended to modify, in particular, to clarify the concept of "homosexuality", to clarify the concept of propaganda, as well as complement the promotion of homosexuality list of information prohibited by the law on child protection.
The new version of the document, prepared by the Committee on Family, Women and Children, deputies intend to prescribe a ban on "propaganda of homosexuality (sodomy, lesbianism)," the law "On protection of children from information harmful to their health and development," and the concept of such propaganda - to decipher the Administrative Code, writes "Kommersant". In addition, sanctions may be imposed, and for the promotion of "bisexuality, transgenderism».
Head of the Committee on Family, Women and Children Elena Mizulina stressed that the above amendments to the draft law on gay propaganda is only a rough proposal. Acceptance of amendments to the draft law will go until May 25, and then the document will be discussed further. This Mizulina believes that "it is impossible not to take the law».
Laws banning propaganda of homosexuality already operate in St. Petersburg and several other Russian regions, particularly in Arkhangelsk, Ryazan, Kostroma, Novosibirsk and Kaliningrad regions. The European Parliament in its resolutions condemning these laws. In response, the Russian Foreign Ministry stated that they do not violate Russia's international obligations. »
Source
Maybe not so bad with us?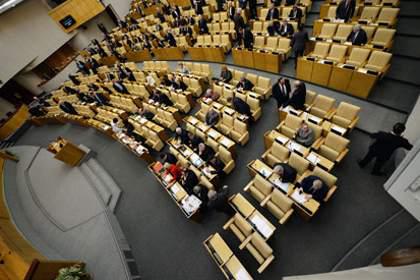 Source: