How we used to see the future? Even far from us time - 10-50 years ahead, sometimes seems to us something incredibly futuristic. If science fiction novel page went up to reality and decided to reward us a handful of unique technologies that debauchery us, or go far into deep space colorless.
However, not all writers or artists collide in this candid extreme. After all, if you think about it, all these mega-korportsii with implants, augment, thousands of robots, flying cars, space ships, hidden conspiracies, corruption universal scale - it seems so extraordinary, so exaggerated .... At the same time, the everyday reality of the future is not nearly as dazzling as it seems. We will stay for a long time people. Technology will be just another tool in the infinite set of stories.
It seems that this idea should be an artist Simon Stalenhag that creates scenes of everyday future. Boys playing with a robot in the field, where for some reason a police car arrived. Soaring machines on farms. Ancient, but equally stylish passenger cars, the new type of fuel. And much more.
Oh yes, and dinosaurs. Because genetic engineering.
20 photos will be. © tyreno here.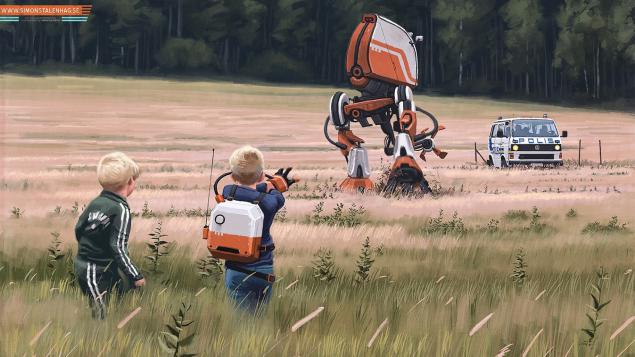 2.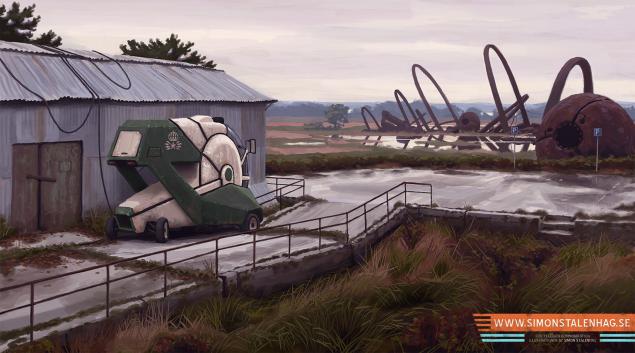 3.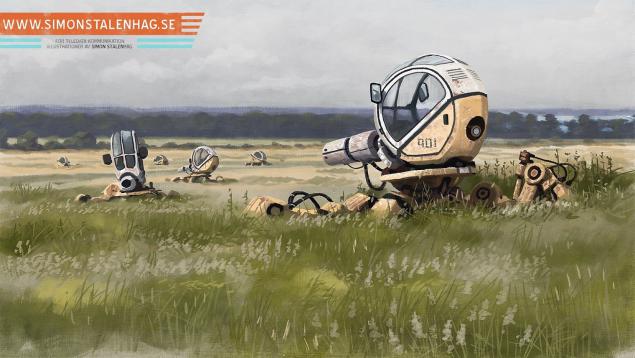 4.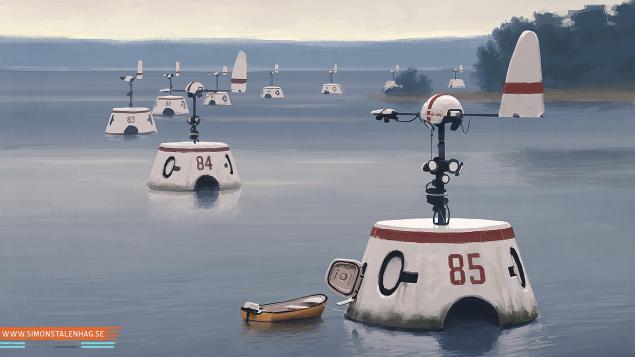 5.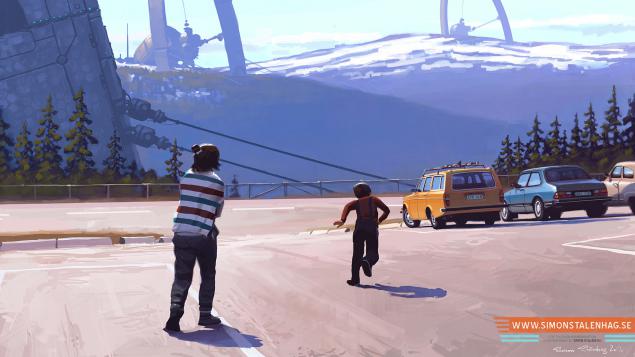 6.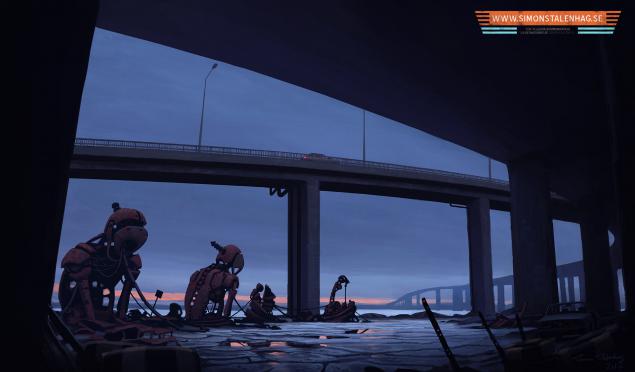 7.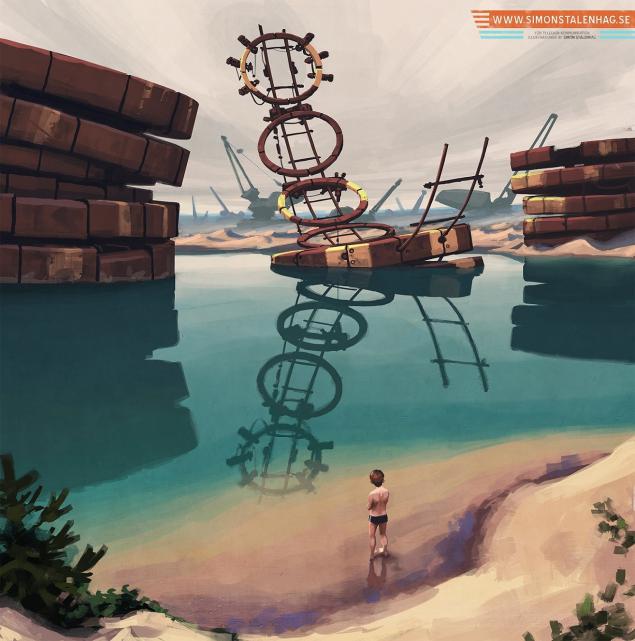 8.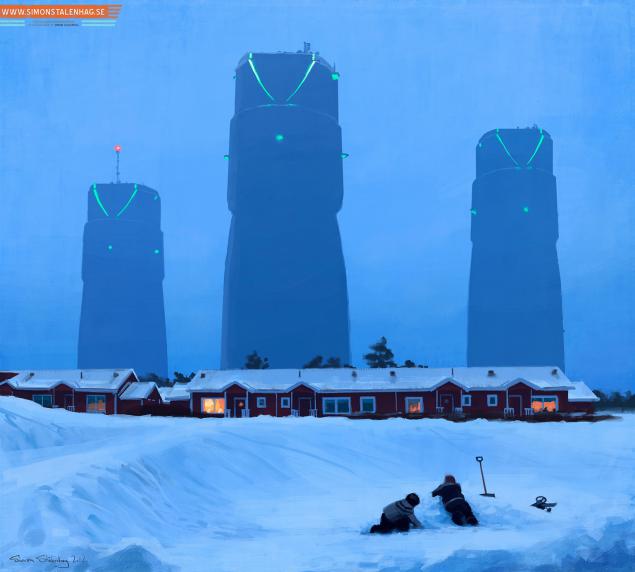 9.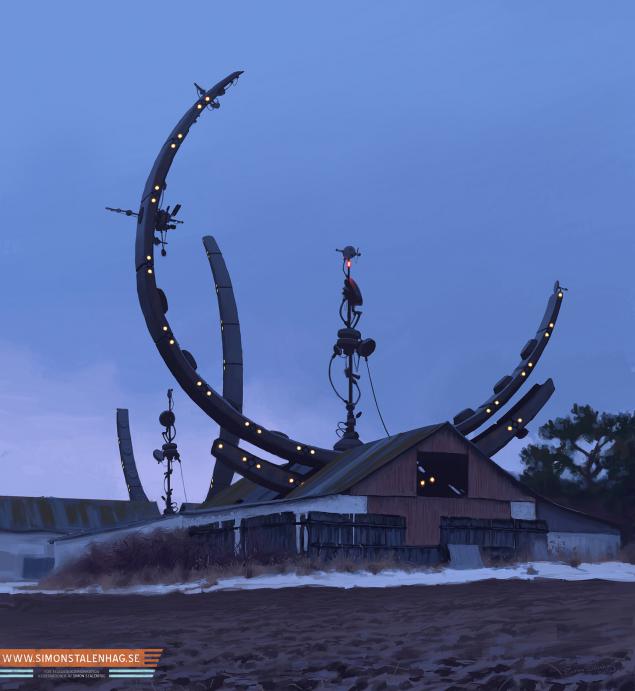 10.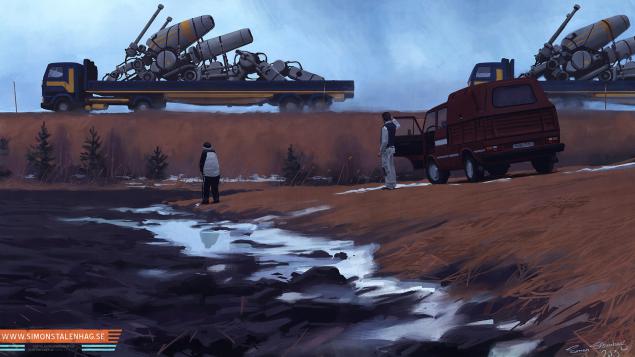 11.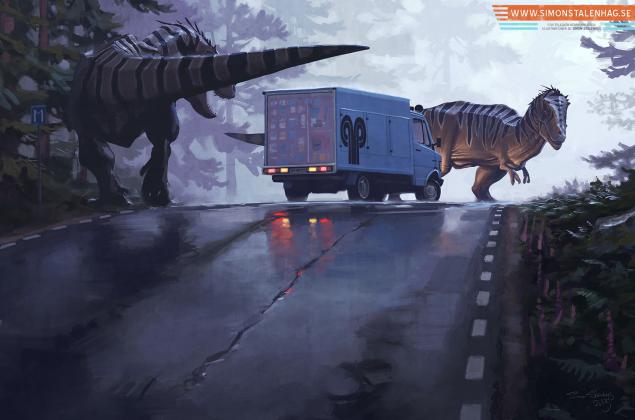 12.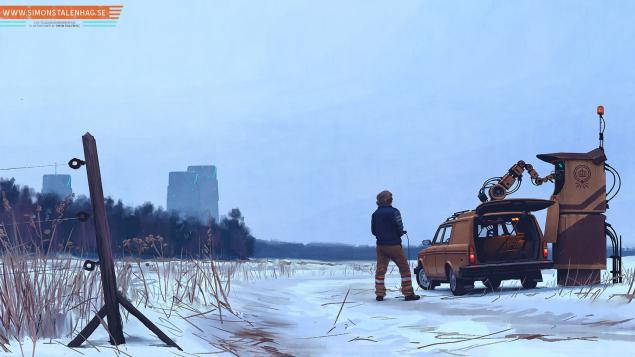 13.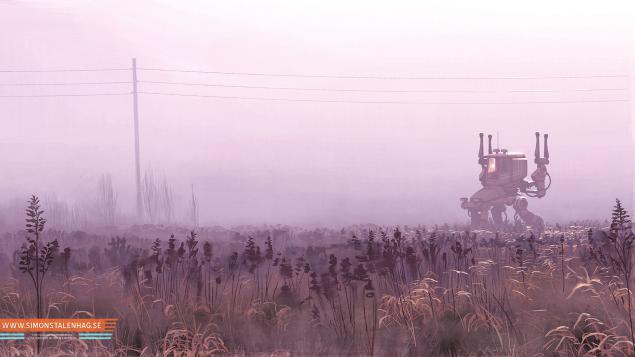 14.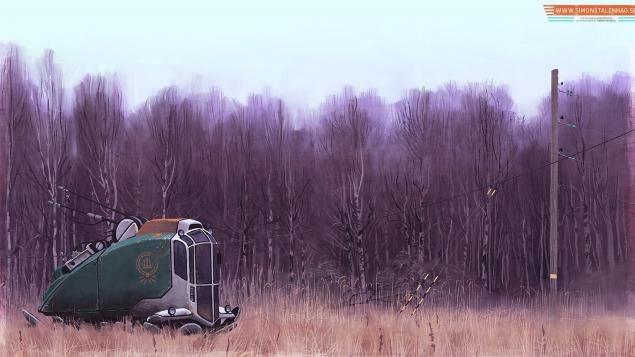 15.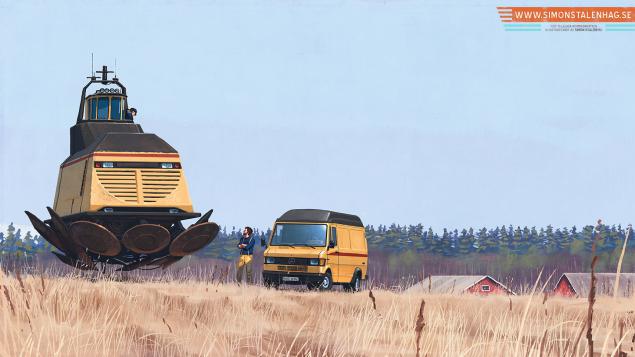 16.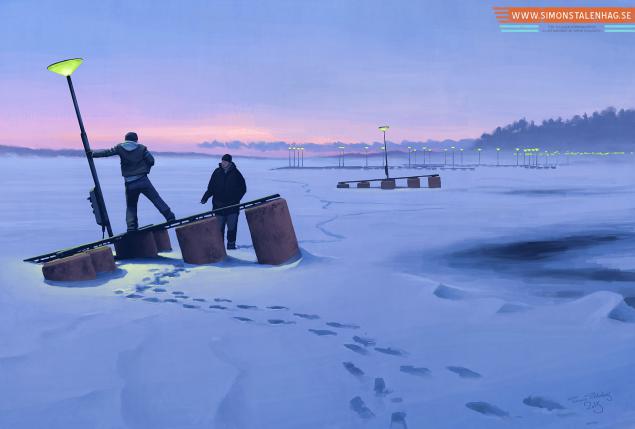 17.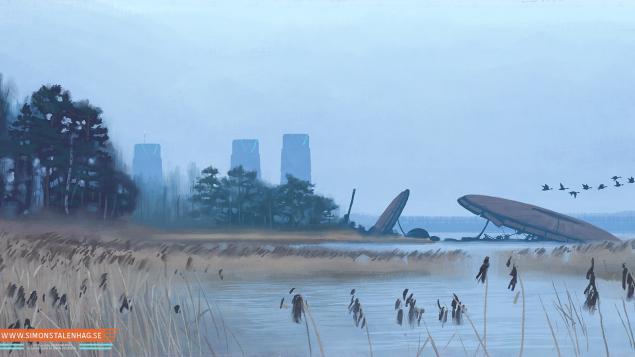 18.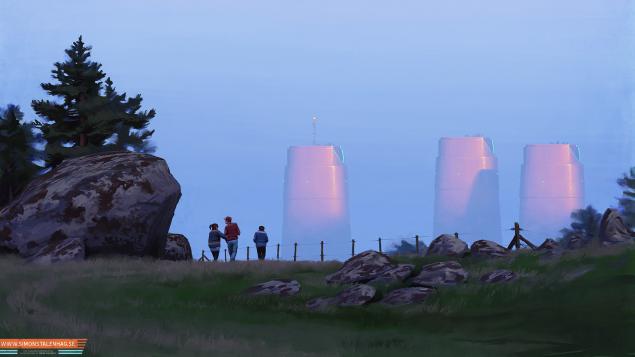 19.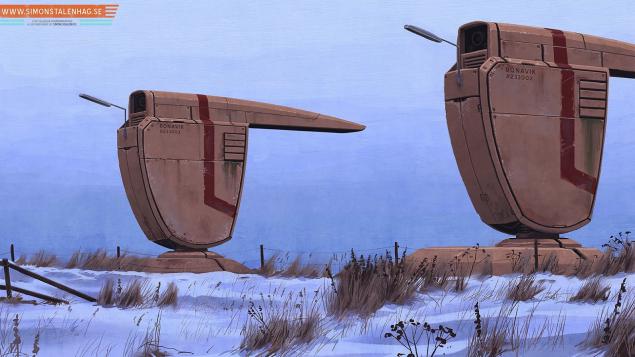 20.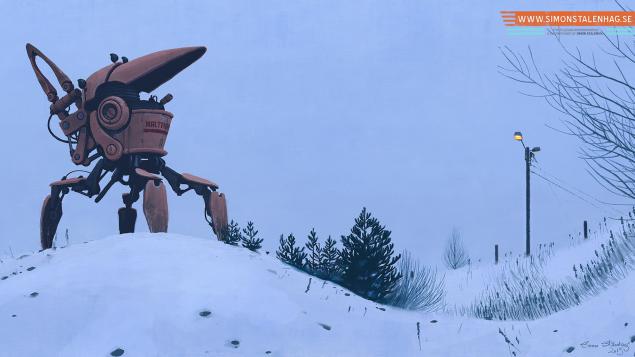 Source: