The Siege of Leningrad - one of the worst pages in the history of the city. The harsh winter of 1941-42-ies. I finish what was started by the merciless enemy. It was hard for all the people were dying of hunger and cold, seemed to wait for help from anywhere. However, even in those terrible times there were people who did not spare himself, trying to save the poor animals from the Leningrad Zoo.
Will be 14 photos.
VC. Buriak and elephant Betty. 1932 ...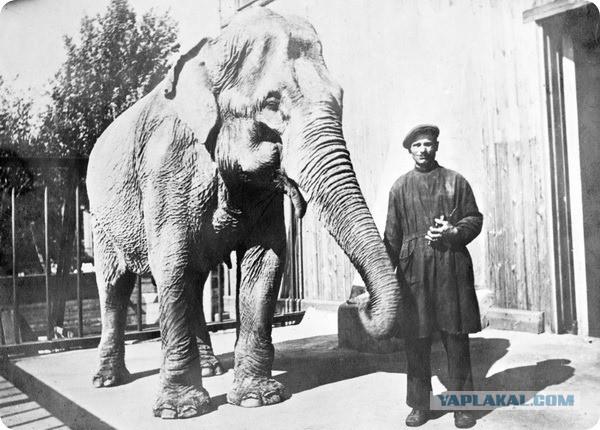 How is it possible - to save more than one hundred and sixty animals and birds in the city, whose streets and then bursting enemy shells, which completely stopped the supply of electricity, which resulted in the shutdown of water supply and sewage system, where they just do not what to feed?
Of course, the staff of the zoo before the siege tried to save unique animals. As a matter of urgency to Kazan was removed about 80 animals, among whom were black panthers, tigers, polar bears, the American tapir and a huge rhinoceros. However, all failed to take
Entrance to the animal park. Postcard. 1920.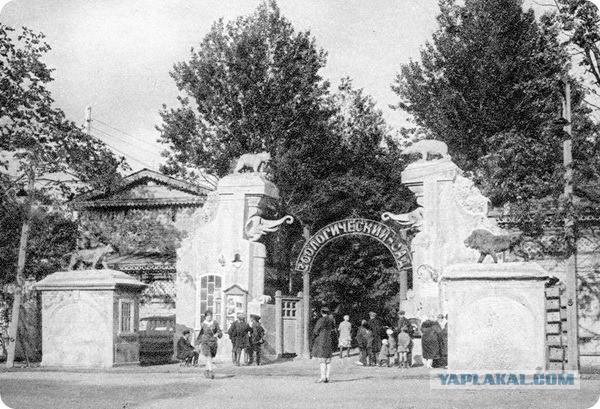 About sixty inhabitants of the zoo in the beginning of the war were in Belarus. They were brought to Vitebsk to show local children. However, the plans of people have been destroyed so suddenly the war. To escape the bombings, zoo employees tried to save as many animals.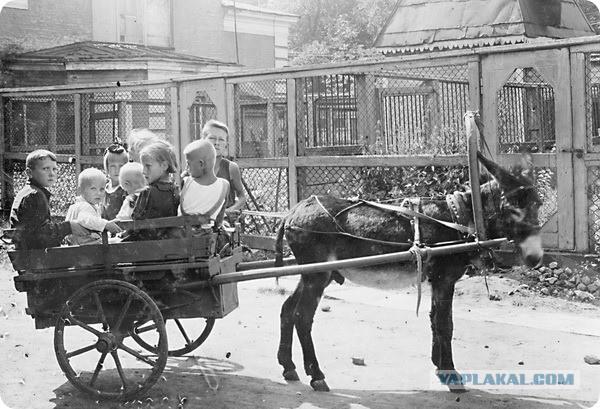 Among their wards he was also the American crocodile. Unfortunately, they could not take him, as for the movement he needed special conditions. Someone suggested to let the crocodile in the water of the Western Dvina, supported this idea, and heat-loving reptile went into free-swimming. About his future so no one knew.
In the Leningrad before the bombing of the people they were forced to shoot the remaining large carnivores. Of course it was a pity no innocent animals, but leave them meant to endanger the inhabitants of the city: once free in the destruction of cells by shells, they could go hunting.
Hippo Beauty. 1935.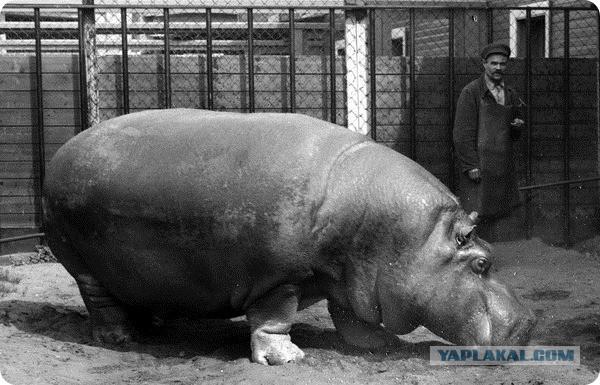 In early September, forty-one, Leningrad was surrounded. By that time the zoo were bison, deer, elephant Batty, hippopotamus Beauty, trained bears, cubs, cubs, seal, two donkeys, monkeys, ostriches, black vulture and a variety of small animals. Oh, and they had a hard time during the bombing!
Ruins elephant