Unknown attacked in Moscow on one of the leaders of the Russian Federation migrants and wounded him with a firearm. This is the "Interfax" reports citing the head of the Federation of Migrants Muhammad Amin Madjumder. According to him, Mais Kurbanov wounded in the shoulder and lost a lot of blood but his life is not in danger.
Madjumder said that Kurbanov was attacked on Monday evening, November 11, when he was heading to his home in the district Novokosino. Near the entrance Kurbanov waited four young people, including the woman who shot an activist from an unknown weapon. According to Madjumder, the attack may be linked to the performances of his colleagues against manifestations of nationalism and xenophobia, and to implement it could "people who hold right-wing».
What is the position of the victim in the Federation takes Kurbanov migrants is unknown. The site of this organization published a list of its leaders, however Kurbanov among them does not appear. Madjumder said meanwhile that he and Kurbanov had repeatedly received threats from the Internet "radical people».
In recent years, Russian Federation migrant featured in the news in connection with its performances against the "Russian march", which was held in Moscow on National Unity Day on November 4. In his address to the capital's mayor Sergei Sobyanin Federation stated that undermines the image of nationalists march in Moscow as "welcoming multicultural city».
Source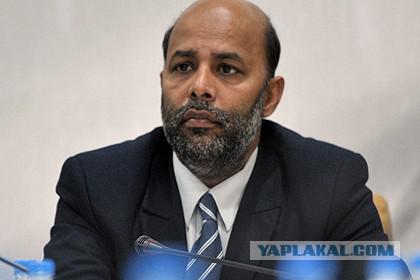 Source: