Gazprom: Chechnya is not paid for half of the delivered in 2013. gas
The level of payment for gas supplies in Chechnya for the first 9 months of 2013. It was only 47%. In the corporate magazine "Gazprom" noted that due to the fact that nearly half of the 3 billion cubic meters. meters of gas annually received from JSC "Gazprom" in Chechnya, lost in the distribution network and gas equipment.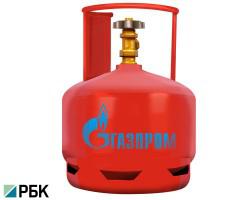 In addition, Gazprom is planning the reconstruction of gas supply system of the republic. To do this, work began on an inventory of networks, whose ultimate goal should be to create an effective model of gas supply based on a clear interaction of gas distribution companies (GRO) and regional gas sales companies (RGC). The new model will have to ensure full monitoring of gas flows from the gas distribution networks (GDS) to the end consumer and the precise calculations that take into account actual consumption.
The concern also point out that on 3 October a meeting of Gazprom CEO Alexei Miller, the head of Chechnya, Ramzan Kadyrov. Based on its results the head of Gazprom instructed to prepare a program of gas supply and gasification of the Chechen Republic until 2020.
It should be noted that the government is not the first time pay attention to the problems with the payment of deliveries in the North Caucasus republics. Back in December 2012. Russian Prime Minister Dmitry Medvedev, reported that the situation with non-payment for electricity has already become critical. At that time, the total debts of guaranteeing suppliers of electricity in the North Caucasus republics to suppliers of wholesale market reached 20 billion rubles.
Before that, it was reported that the population of the North Caucasus republics are less willing to pay for gas and electricity. For example, the population of the north-west Russia will cover 99% of gas consumed, the Caucasus as a whole - only 68%, and Chechnya and Dagestan - only 42%. This is actually the failure is covered by the general population of the Russian Federation, including those due to the rapid growth rates.
OAO "Gazprom" - gas production and gas transportation monopoly of the Russian Federation. The authorized capital of the Group amounts to 118 billion 367 million 564, 5 thousand. Rub. It is divided into 23 billion 673 million 512, 9 thousand. Ordinary shares of 5 rubles. More than 50% of Gazprom's shares owned by the state. In 2012. Gazprom extracted 488 billion cubic meters. meters of gas. Net profit of "Gazprom" on the International Accounting Standards Board in 2012. It decreased by almost 10% and amounted to 1, 21 trillion rubles.
RBC
Source: