Of course the classic and always will be in fashion, but in an era of individuality and the desire to stand out from the crowd and more urgent become bright and unusual model. In terms of points this spring, fans of the original solutions currently waiting for the abundance with which we are today and will try to take a closer look. So everyone who wants to be at the forefront of fashion trends, bet on bright colors, unusual and original glass spectacles of spring-summer 2014!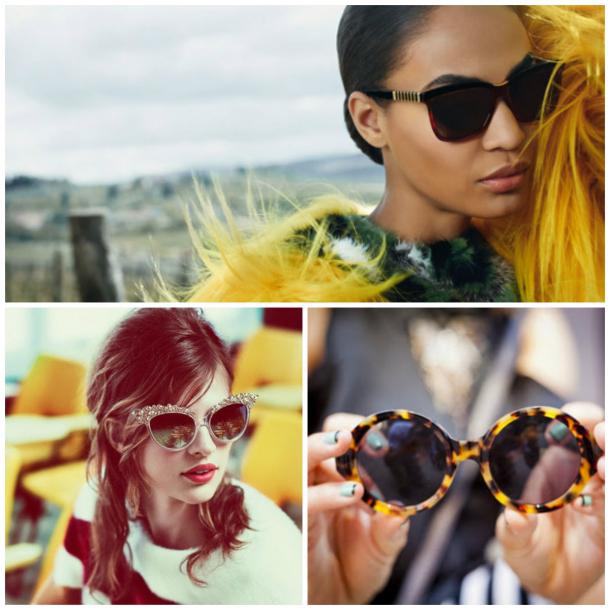 1. Bright colors, bold shapes
Two giants of the fashion industry, led by a trendsetter Miuccia Prada this spring have relied on a combination of bright and not a form template frames. Trendy, glamorous sunglasses from Miu Miu and Prada built on the contrast of colors, materials and shapes: volume plastic, thin elegant metal, stone, grunge and classic.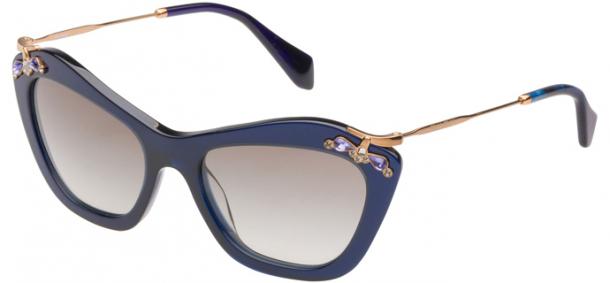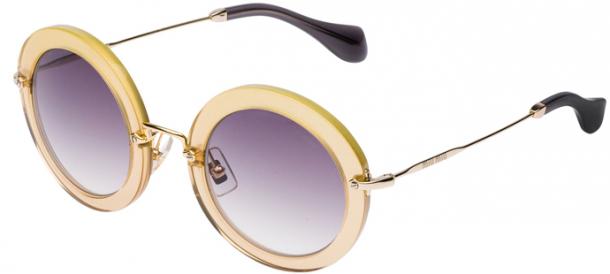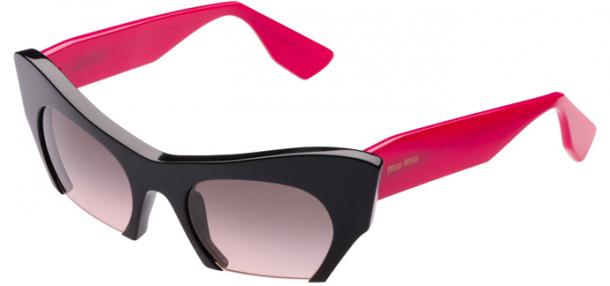 MIU MIU
Striking and contrasting bright combination of not only the texture, but also colors. The main color spots spring collections this mossy green, deep blue, sunny yellow and trendy pink. In the most unexpected combinations it looks very colorful and catches the eye. Interestingly, the minimalism in clothing is not too affected by the scope of accessories. The collection points in 2014 felt more influence eastern trends. This is noticeable in bright stones that adorn the frame, patterns and small metal ornaments.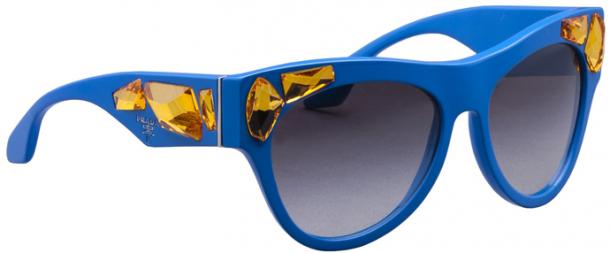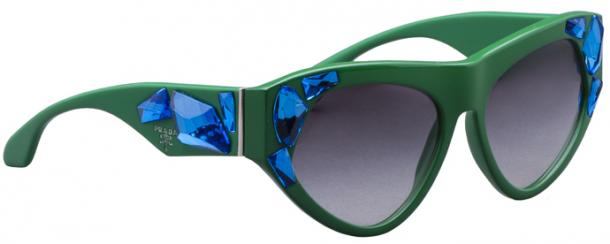 PRADA
2. spectacle frames made from natural materials
Young brand WOODEEZ, which points to a wide assortment of the store Bosco, opted for natural, environmentally friendly materials. Their massive frame glasses wood looks in perfect harmony with the modern movements for the environment and style of Orientalism.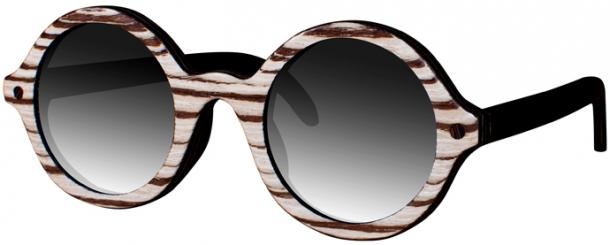 Where to look bright and unusual glasses in Russia? For the most fashionable and glamorous sunglasses primarily advise go to the site youngandbeautiful.ru. This is where you can find the trendy models from the best designers. Naturally, the cost starts from 13 000 rubles and above. But if that kind of money you do not - you can always find an alternative to their cities in stores or on other websites.
3. Futuristic Model Six Lee
For example, only here you will find unique glasses Six Lee from Hong Kong designer who now works in London. After all, this original model - interesting inventions Amy homeland, the owner of an online store. Of course similar points with sliding lens wear more than two years ago, but now this spectacular unisex model with colored glass looks very bold and modern. An ideal choice for the brave and confident originals!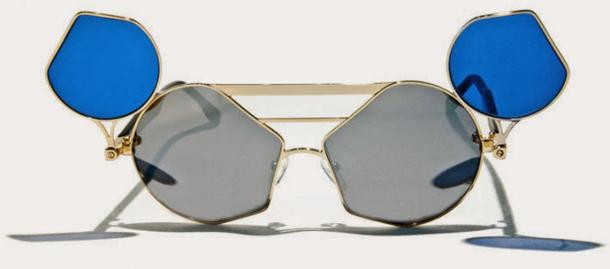 4. New from stellar brand Illesteva
Another of the latest innovations glasses handmade brand Illesteva. Points of this brand world-famous love Beyonce, Lady Gaga, Julia Roberts, Gwen Stefani. This big-name brand has long been known for its experiments and unexpected combinations. The March novelty - opaque, bright green glass, white frame and trendy tiger print. Looks amazing!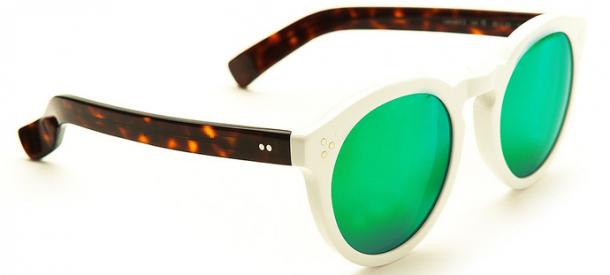 5. Retro-style collection Linda Farrow
Immediately familiar to fans of retro fashion model from London designer Linda Farrow. Trendy cat-eye in the best color and style this spring distant 70th conquered many of its unique combination of three main elements of all of its points: non-standard forms, different textures and colors trend.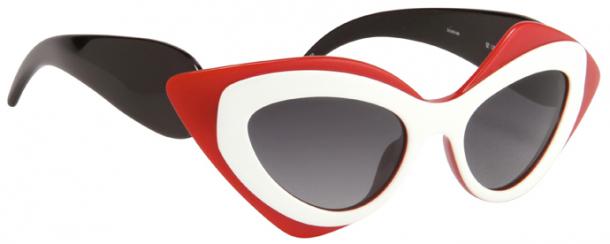 6. Best Debut brand Sportmax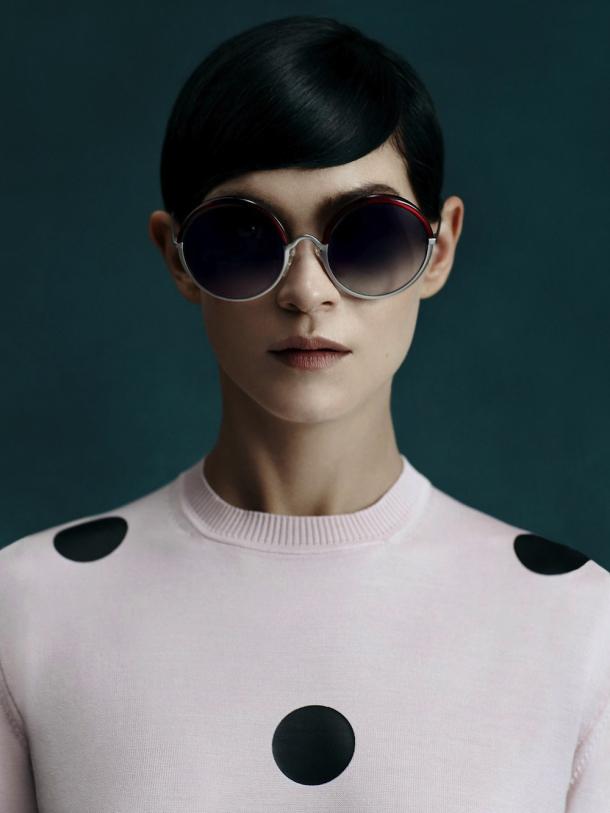 A collection of stylish glasses in the spirit of the 80 catches sight is its novelty and uniqueness. Debut clearly a success at 100! Presented a vivid collection of top model and muse of the brand Leigh Lezark.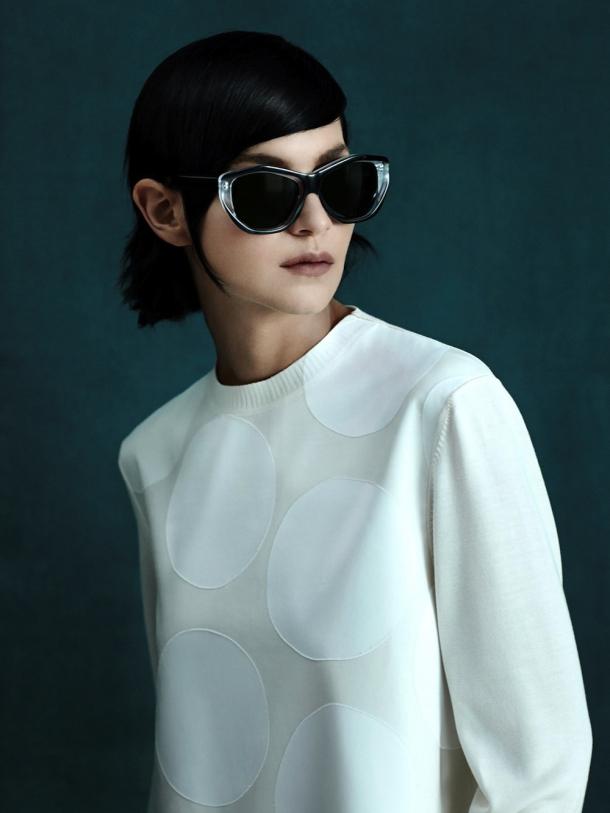 Whether it's stylish glasses in a round frame in the best combination this season's red + white or solid plastic frame indefinite form - points from Sportmax is really something new. And not only just to admire, but also gently put into your wardrobe. That is now a rare combination of originality and versatility for every day.
7. Shocking from the eminent Swedish designer Ann-Karin Karlsson
This season, a boon for Moscow Originals is a collection of London-based designer of Swedish origin, Anne-Karin. Girl for a long time to create a unique collection points for the very rich, the English aristocracy, Arab sheikhs ... Now it was the turn of the rich dandies from Moscow.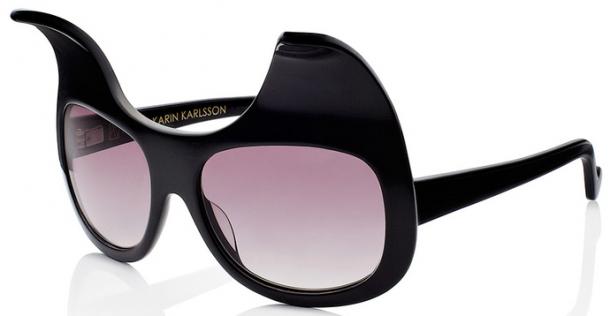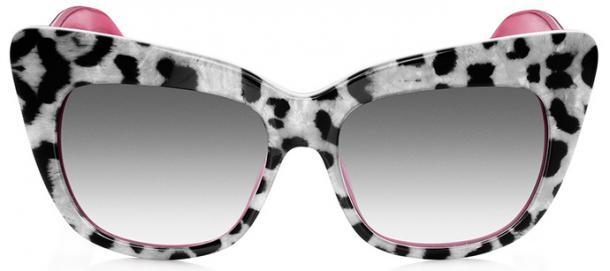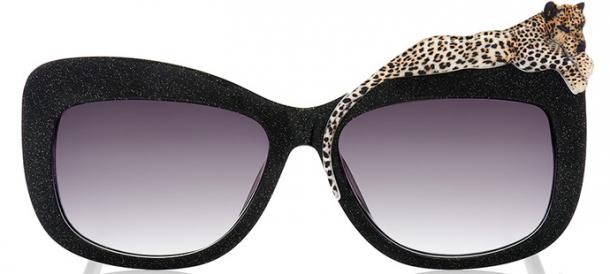 8. A masterpiece from DOLCE & GABBANA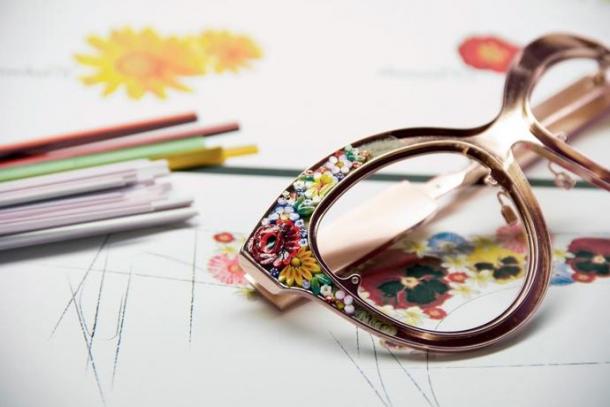 A work of art gave the world this spring Brand DOLCE & GABBANA. Sleek, sophisticated masterpiece in the tradition of spring and floral motifs created using technology micromosaics and released a limited edition. Created such beauty with 1 thousand mikroplitok that accurately convey delicate shades of spring flowers. This here is an exclusive splendor.