Benedict Cumberbatch became the hero of the March issue of T Magazine, appearing on the cover and taking part in a stylish black-and-white photo shoot.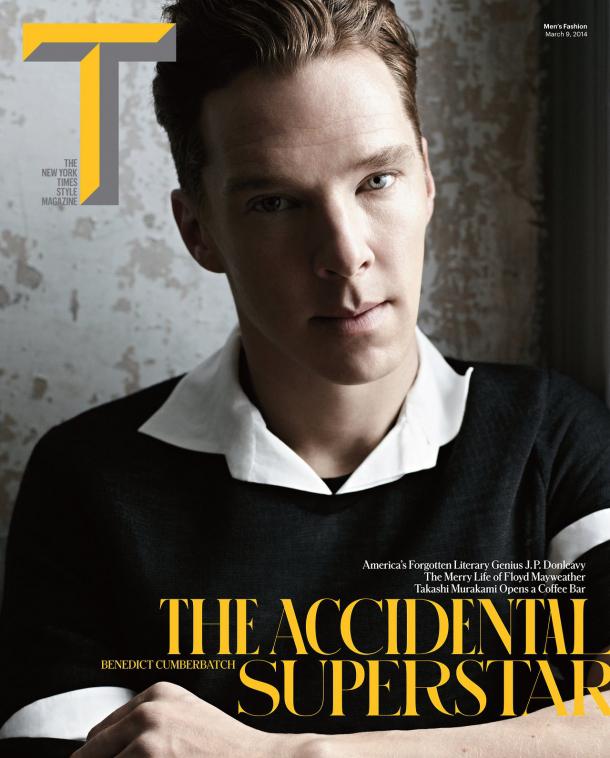 The March cover of the magazine T Magazine
In an interview with the magazine reporter Sarah Lyall, Benedict said he wants to play the role of dupes:
"I think I always play a such pale, strange characters with intellectual problems or dual character. I already want to play some fool »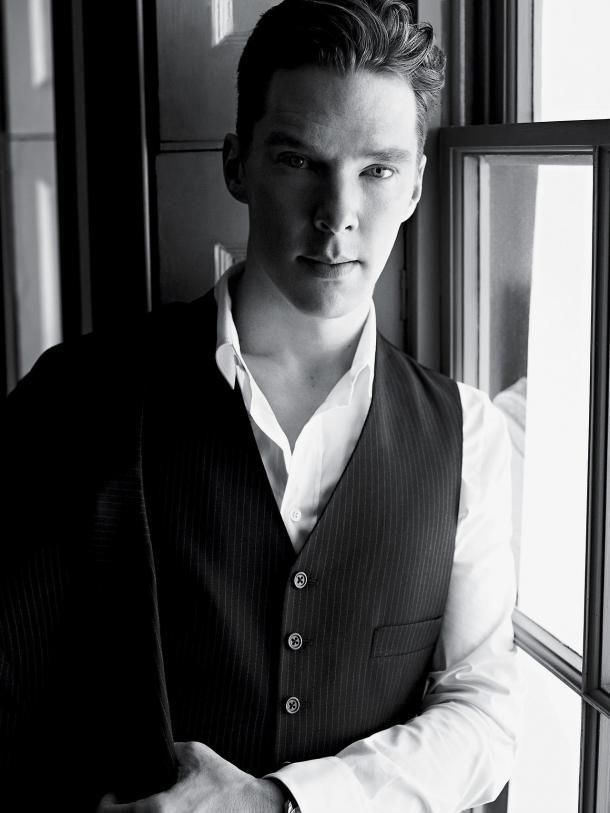 Photos of the actor for T Magazine
The actor admitted that his Sherlock perceive not how he wanted:
"I always give people realize, obsessed Sherlock Holmes, he just destroys them. It is a complete bastard »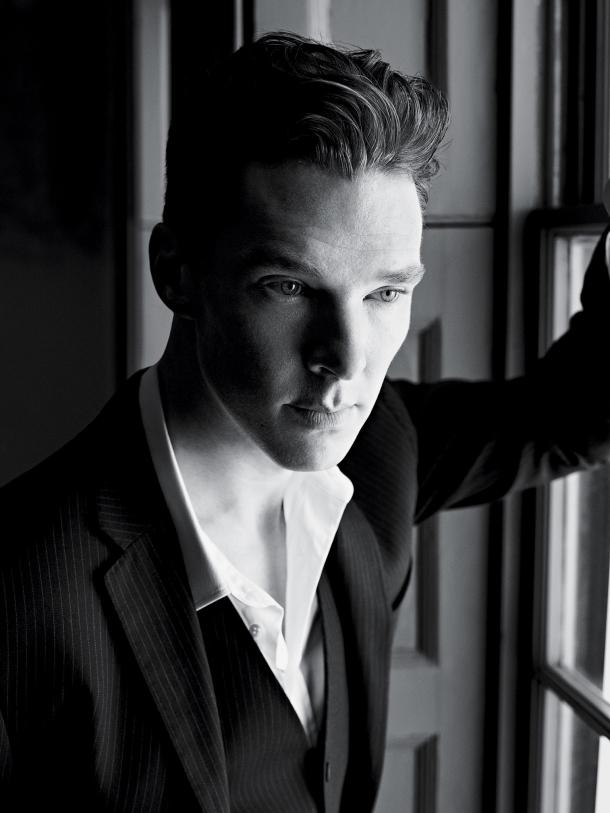 Photos of the actor for T Magazine
He shared his thoughts on the fans:
"If you're trying to move away from the fans, they begin to think that you do not notice. And strive to overcome all obstacles on its way to you. The higher the wall, the darker and wider than the window glasses, the more people want to see. The best disguise - is to learn to be invisible in plain sight »
And even admitted that he made a joke TIME magazine with his picture on the cover:
"This is one of the most bizarre moments of success. Someone sent me a picture of the cover, and I decided that the fan used these new technological features, when your head gently can be placed on the cover of false or somewhere else ... »
TIME Magazine Cover Benedict
When the journalist asked the actor what the secret of his appeal, Benedict laughed and replied that appeal to him far because it is very similar to Sid from the cartoon "Ice Age».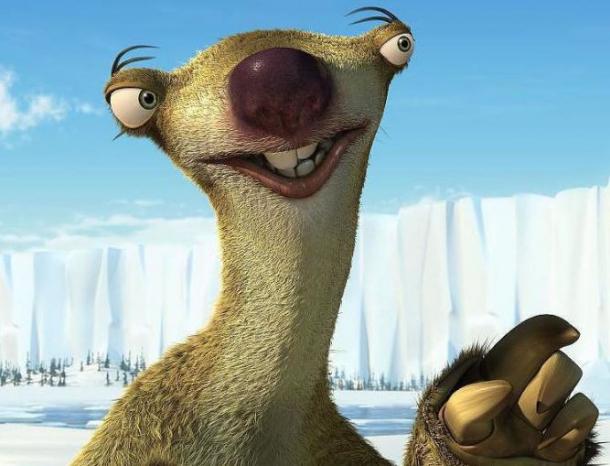 What resemblance is)))