Supermodel of the 90th was the opening in the fashion world and many still argue that repeat their stunning success hardly anyone is capable of.
In the morning show on the CBS Naomi Campbell, a black panther and an icon of modeling, spoke about how to change the attitude to the Supermodels:
"I then met with stunning girls, and I think that it would be difficult to bring together again ever.»
We are talking about Cindy Crawford, Christy Turlington, Linda Evangelista and join them later Stephanie Seymour, Kate Moss and Claudia Schiffer.
"It was a great time, a time of great designers. We worked with Gianni Versace, Azzedine Alaia, Marc Jacobs, Calvin Klein. »
However, do not write off these beauties ahead of time. Naomi admitted that soon we will be able to see all these women without age together in the new mysterious project.
"We are now working together and in a few weeks everyone will know about this new project. While I can not say what we are preparing. However, it is a warm, sunny location on the water. "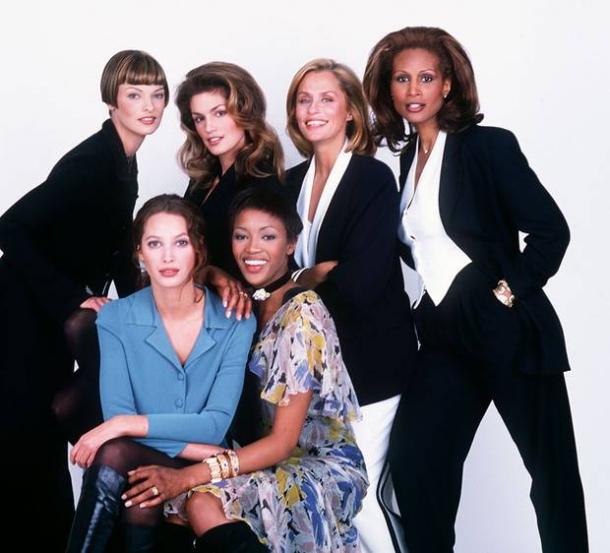 We have intrigued and the only thing we have to - wait. Hopefully beauty 90s will not disappoint!