In 1963, the American magazine LIFE (now bankrupt) published photo essay on mass housing in Moscow - the capital of the USSR.
Photographer Stan Weyman (Stan Wayman) at that time was in the Soviet Union and meticulously captures the entire process, starting from the design stage and ending in apartments Novosel received workers from the state for free.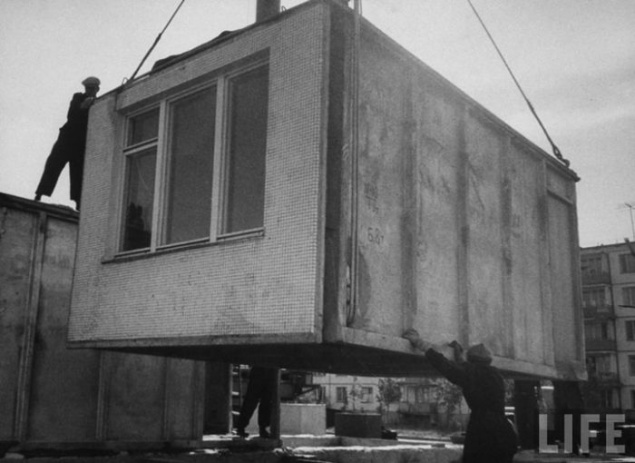 Based on materials from photographic archives of the magazine LIFE.
US citizens 1960 was something to be surprised, looking at these pictures from the Soviet Union, but they would be even more surprised if they knew that after 45 years, these modest apartment will truly "golden": now the price of such "Hruschev time period" in Moscow often exceeds the value American home somewhere in the Midwest (one of the consequences of the collapse of the Soviet Union, by the way).