The best places in the world for snorkeling
Snorkeling - view of swimming under the surface of the water with mask and snorkel.
Great Barrier Reef, Australia. It is so big that it can be seen from space. Here is what to do and what to see.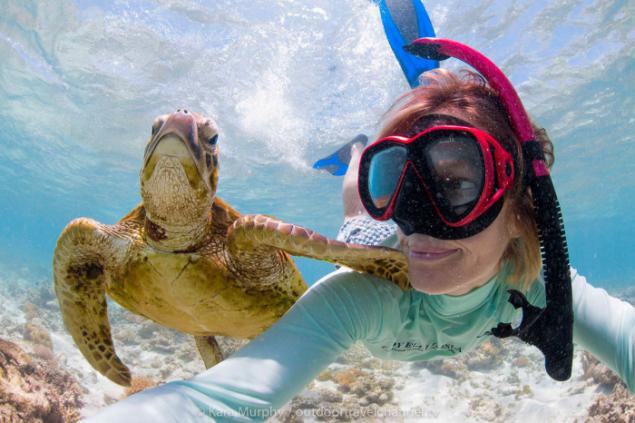 Xcaret, Mexico. This river flows right through the ancient Mayan village.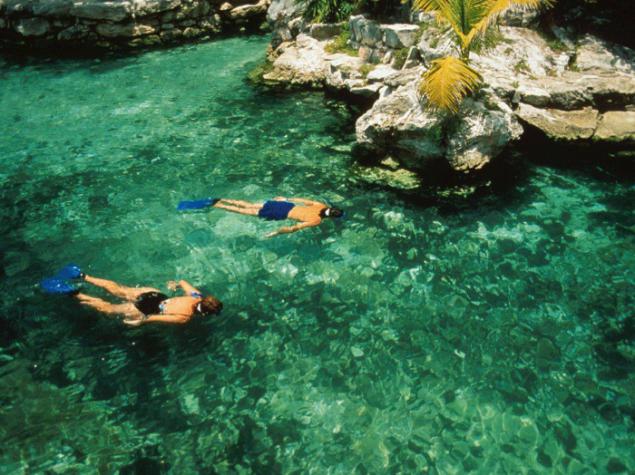 Yucatan, Mexico. If you love flamingos, this is the place for you. Yucatan attracts many of these beautiful birds, looking for a place to nest.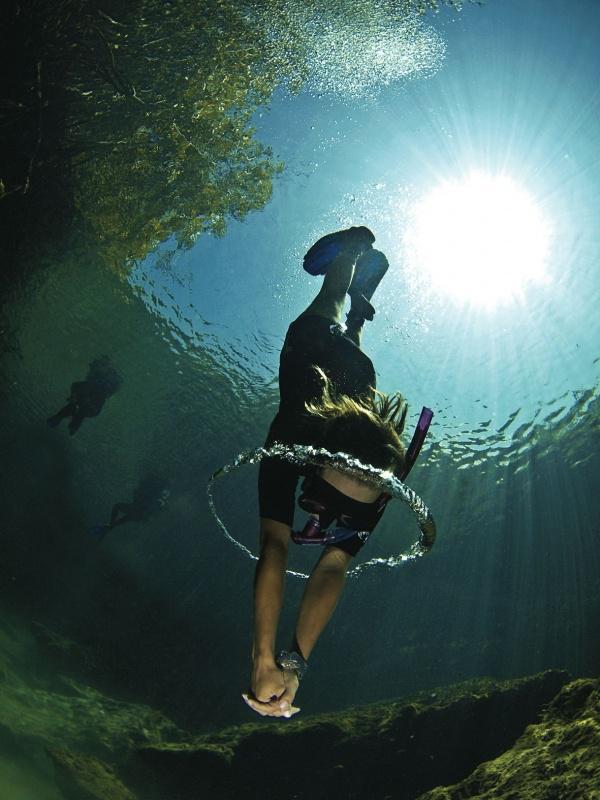 Cafu, Maldives. Velassaru - a private island, surrounded by peace and quiet, you can swim and snorkel.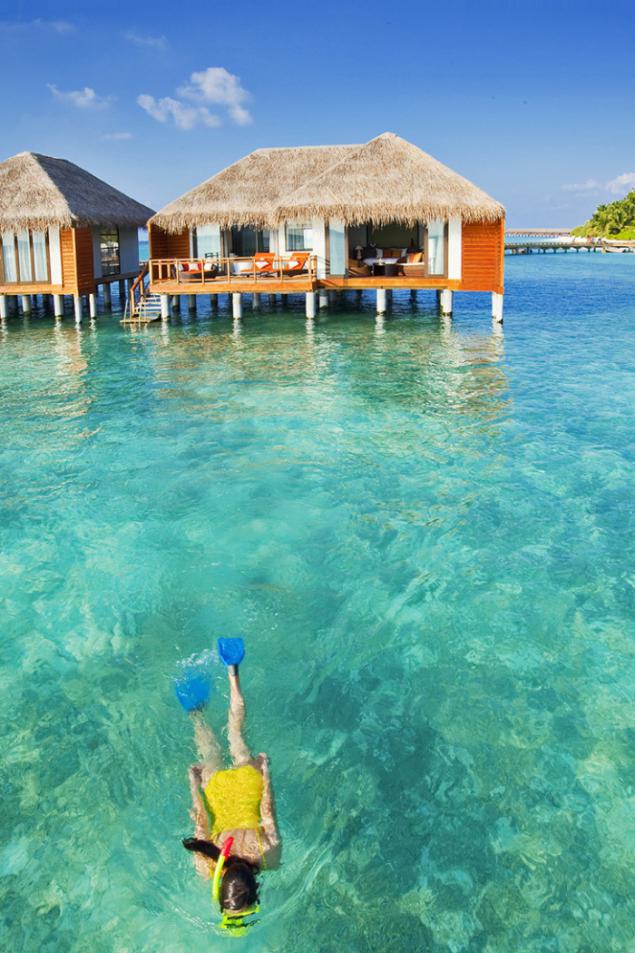 Kia Ora in Rangiroa, Tahiti. The best place in the area for snorkeling is just a few minutes from the luxurious water bungalows.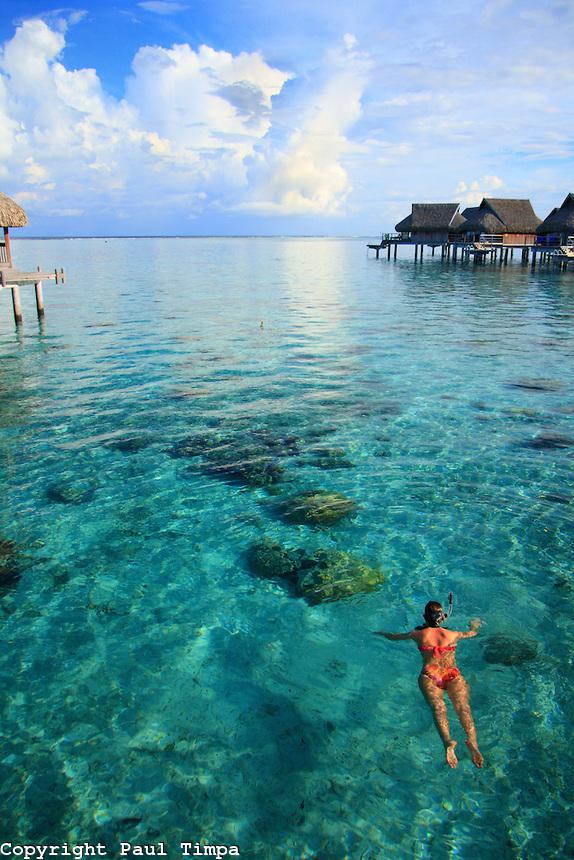 Rockhouse, Negril, Jamaica. This private resort - like your own huge aquarium, populated by marine species, which are usually found only on the reefs.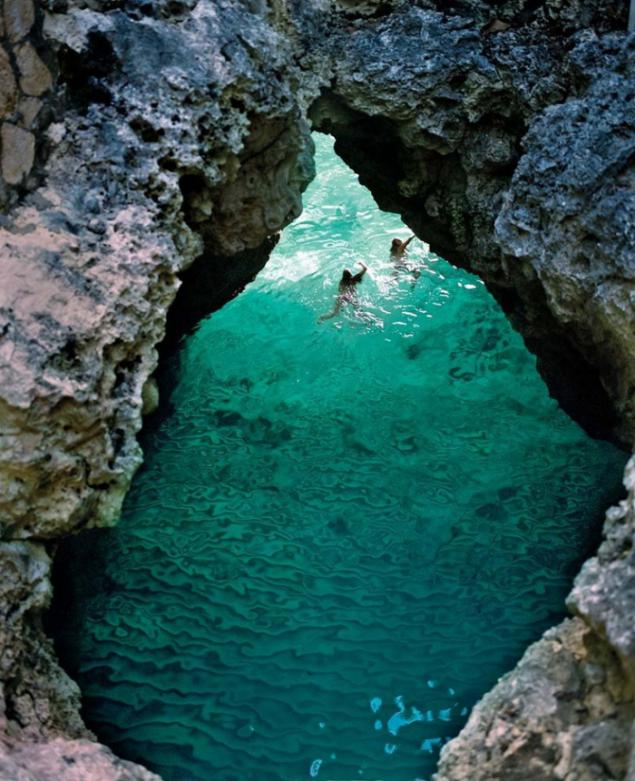 Prince Edward Island, Australia. This island is smaller than Delaware, but offers exciting opportunities for divers.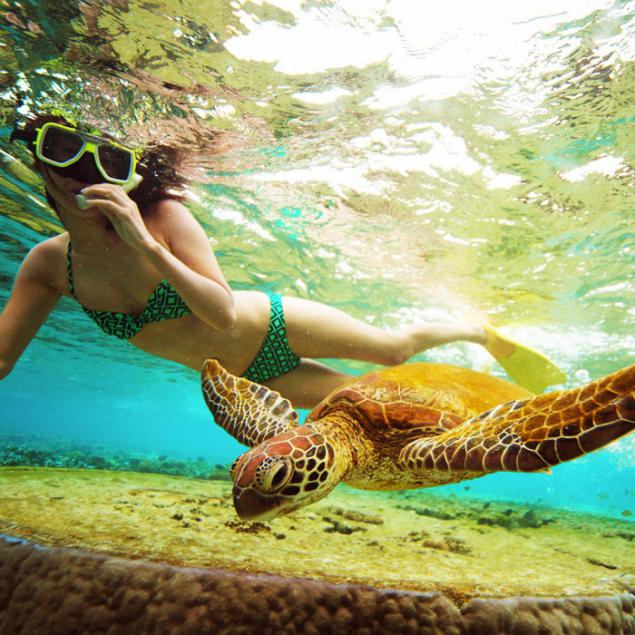 Peanut Island, West Palm Beach, Florida. Weather and environment here - to match the Caribbean.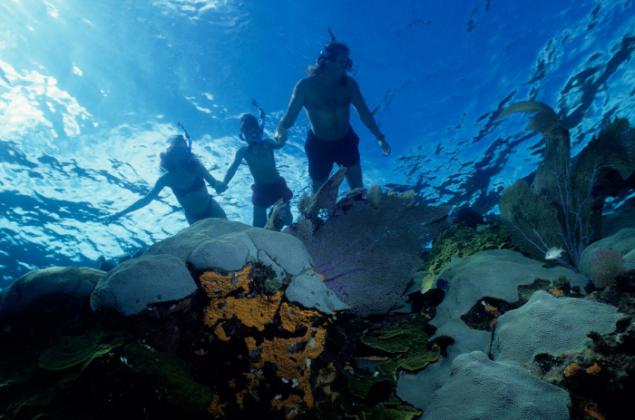 Palomino Island, Puerto Rico. Coral reefs and seaweed beds to make the island an amazing place Palomino for underwater walks.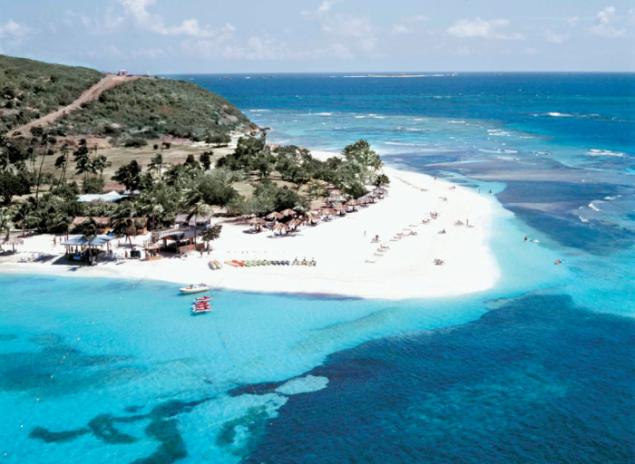 La Jolla Beach, San Diego, California. Also known as the Seal Beach. Divers are accompanied by hundreds of seals.
Hanauma Bay, Hawaii. The marine environment is carefully protected so that you can see here is truly unique creatures.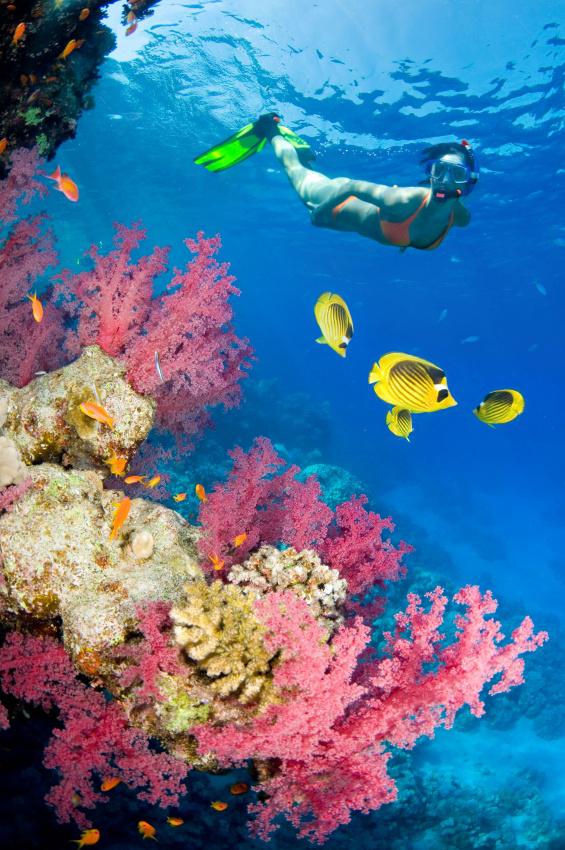 Grand Cayman, Cayman Islands. The most popular part of the Cayman Islands. The water here is crystal clear and full of different species of animals and plants.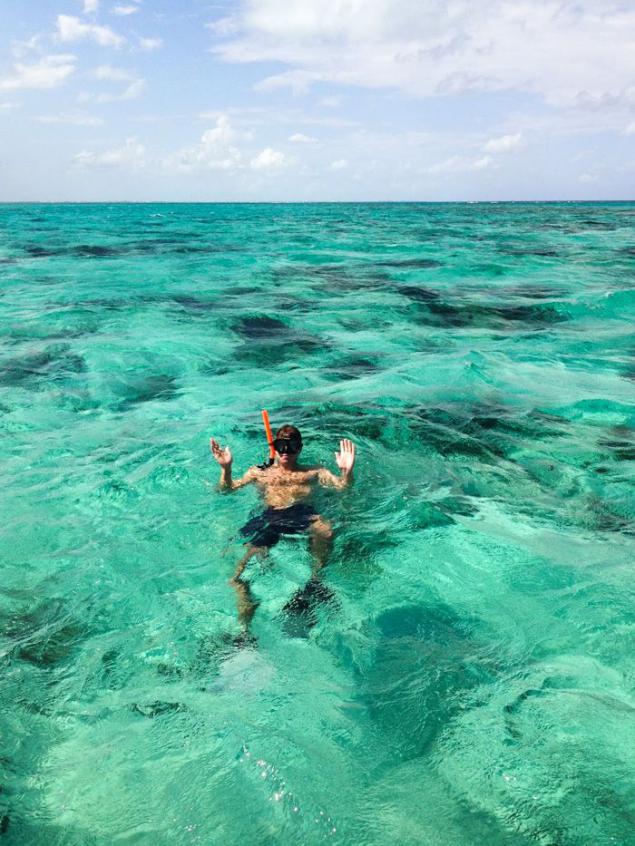 Dean's Blue Hole, Bahamas. "Blue Hole" - this is the entrance to the ancient cave system. And Dean hole is considered the deepest in the world.
Anse Chastanet Resort, St. Lucia. Located in the heart of marine reserves in St. Lucia and surrounded by coral reefs, ideal for snorkeling.
Elbow Beach, Florida. The perfect location for honeymooners ... who love to swim. There is quite a lot of romantic underwater caves.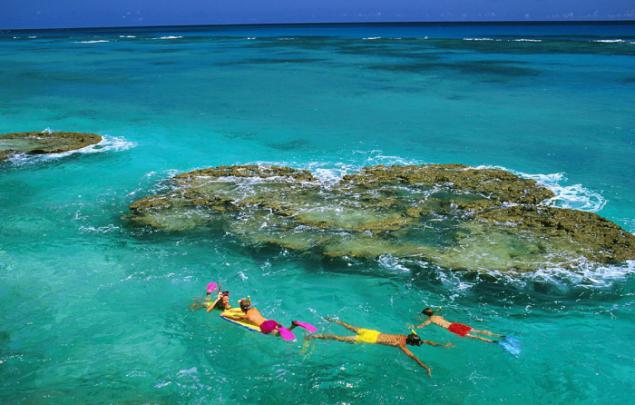 Crystal River, Florida. At this point, you can swim with the manatees! They are even willing to pose for a photo.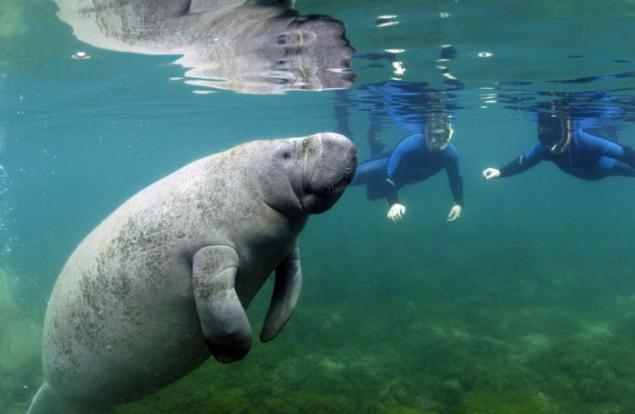 Buck Island Reef National Monument, St. Croix. There is an underwater trail along which easily "roam" on the coral reef and get to Turtle Beach.
The island of Bimini, Bahamas. Here you can feed the stingrays with arms and "hang" with the 20 dolphins in the crystal-blue waters.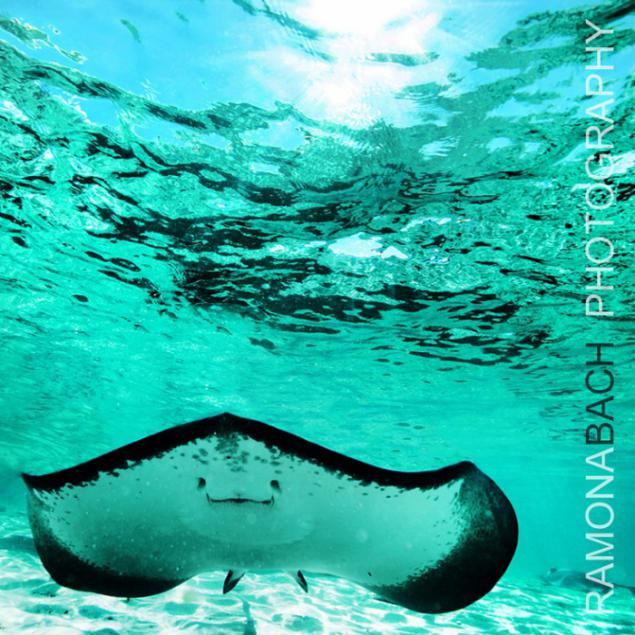 Silver Bank, Dominican Republic. Off the coast of the Dominican Republic you can swim with humpback whales.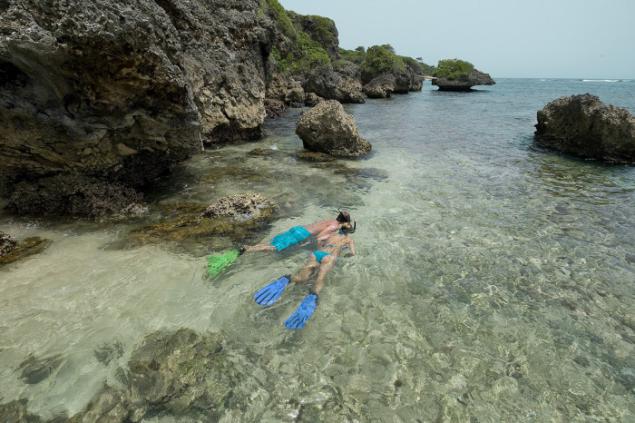 Paxos, Greece. Caribbean place - is not the only place with an incredible opportunity for snorkelling.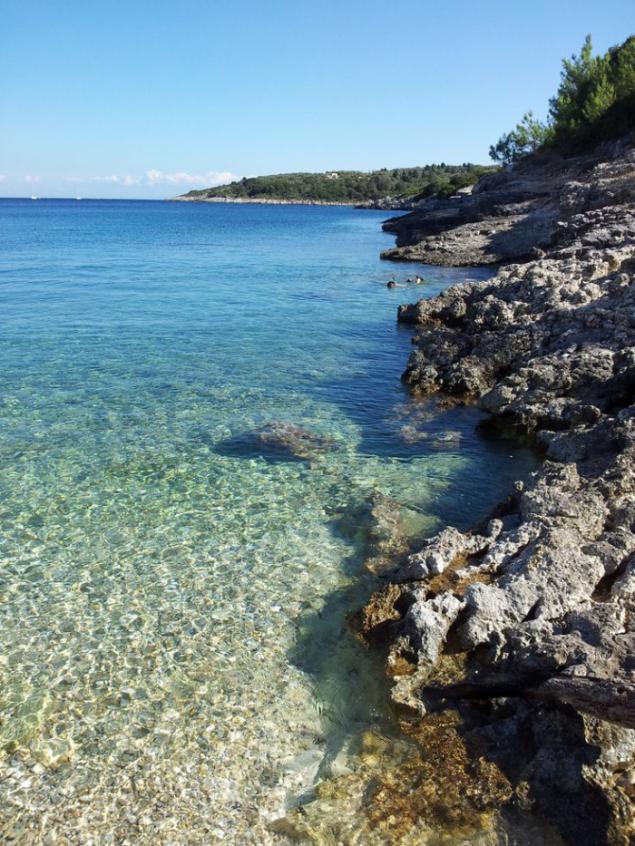 Catedral Cove, Hahei, New Zealand. Hahei - amazing beach with pink sand, and enjoy its beauty lovers can swim at any depth.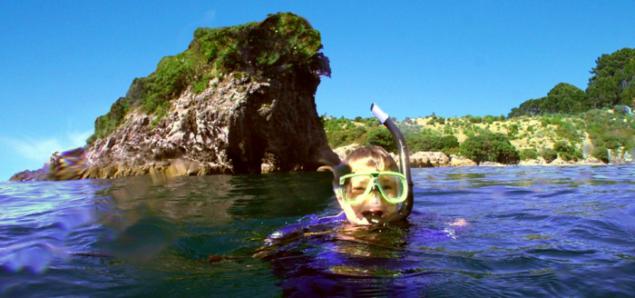 Cala Sa Calobra, Mallorca, Spain. One of the most beautiful anchorages in the Balearic Islands. Amazing lighting, flash for underwater photos is not required here.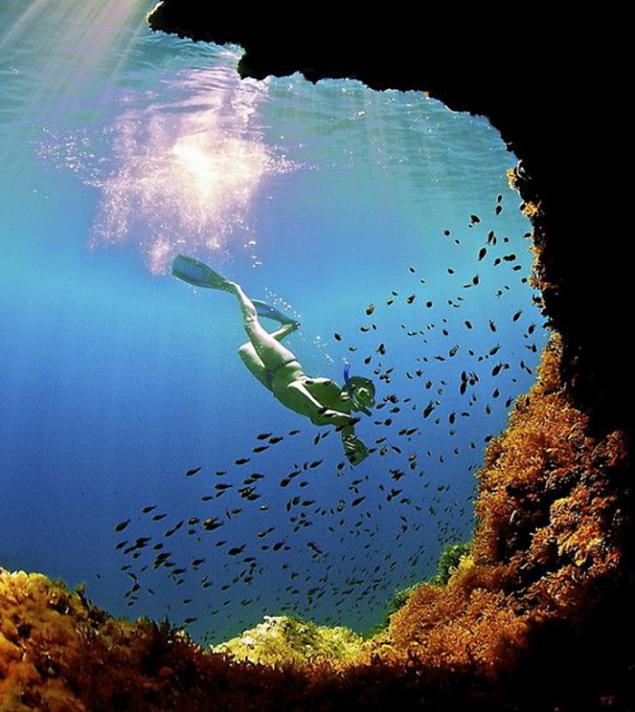 Calanques de SORM, France. Calanques - a cave with steep cliffs on the coast between Marseille and Cassis is 20 km long full of them.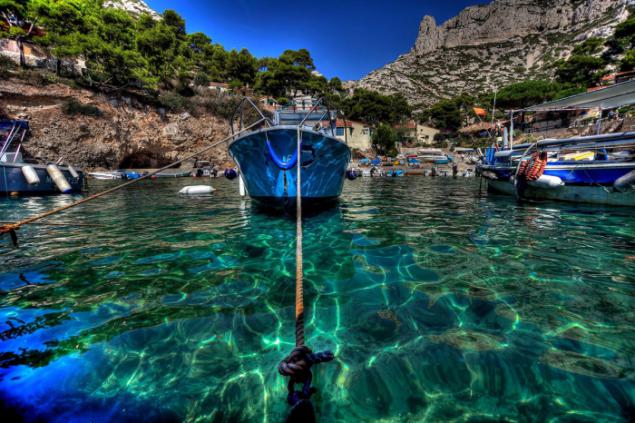 Sardinia, Italy. The most amazing place for diving and snorkeling - north-east of Sardinia.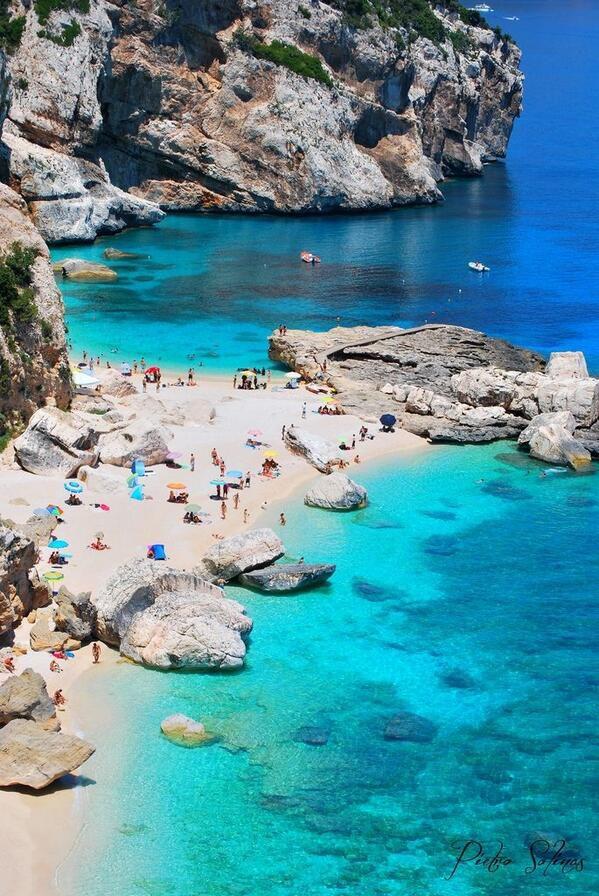 ©