Do not know what to give your favorite on March 8? Give her summer slate!
Ideal - jammed tire of the truck. It can be found on the roadside. Or you can take your own rubber from garage trash.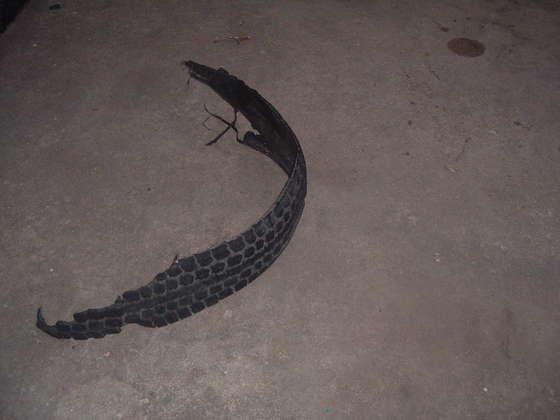 Pre-washed piece of rubber is laid on the floor. Set foot on it. Contour outlines felt-tip pen.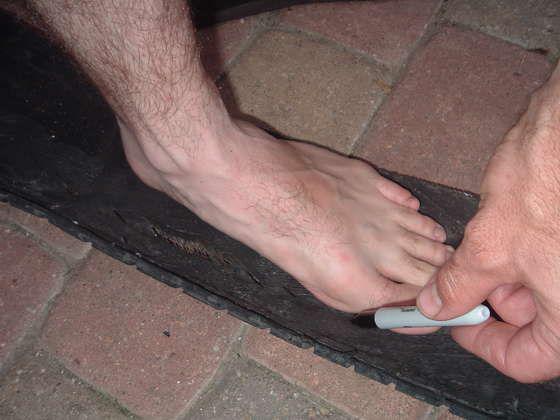 With the help of the Bulgarian folk instrument cut two blanks (on different legs).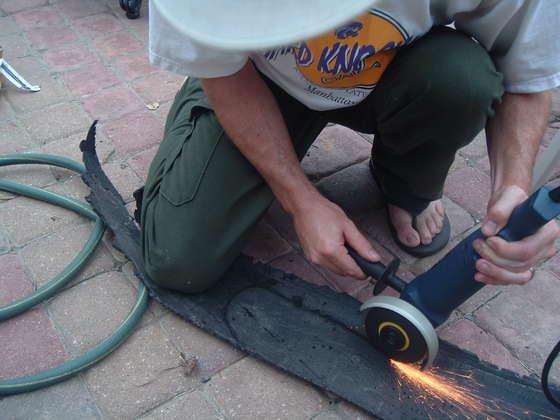 After metalokord propylene complete cutting with scissors.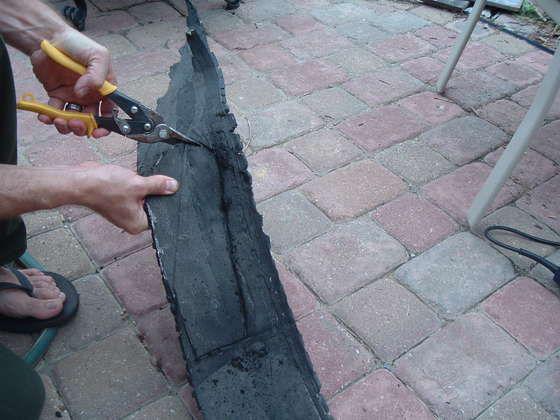 Drill holes drilled under the straps. Should take into account the physiological features of (or that March 8 is not yet one has repealed) who wear these sandals.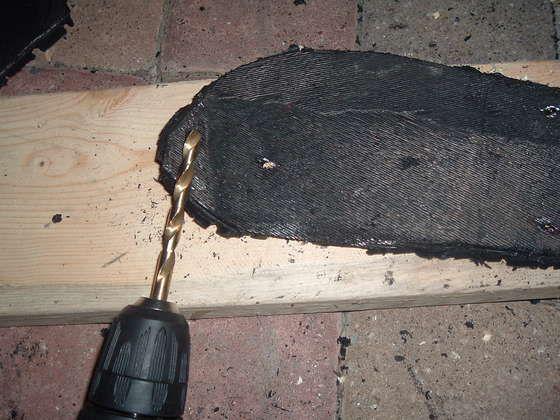 Here gum ready.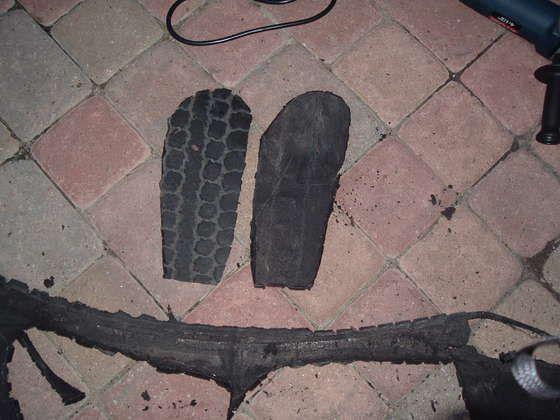 To steel cord was not included in the foot in oil, use an old rug. You can take a new, but a neighbor.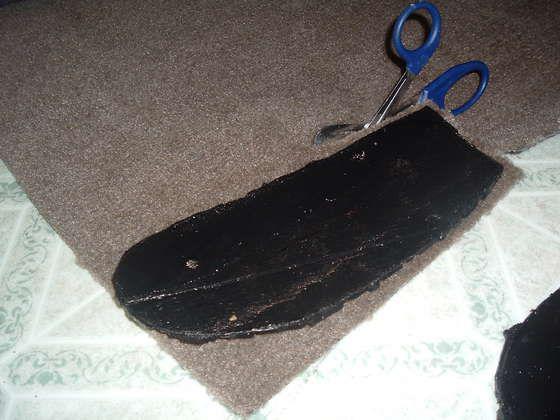 Holes in the carpet must comply with holes in the rubber sole. Paste.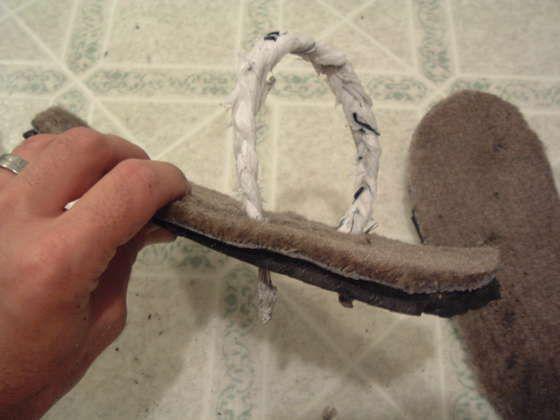 In order to make use of the strap bags from the supermarket, twisted braids.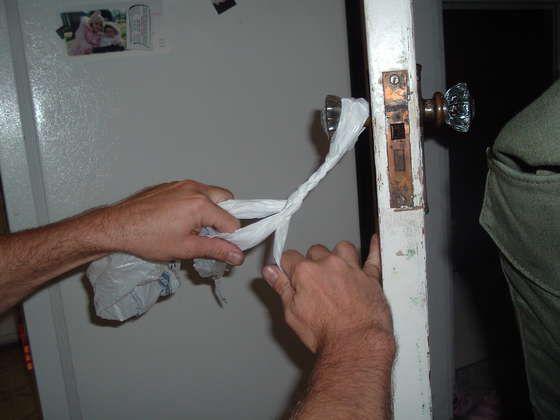 Very convenient to weave braid using the door handle.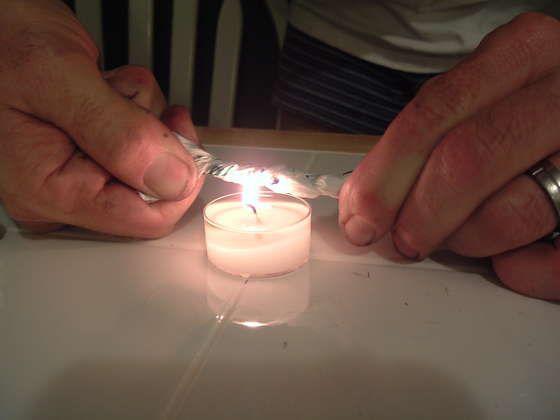 The edges of the handle over a candle.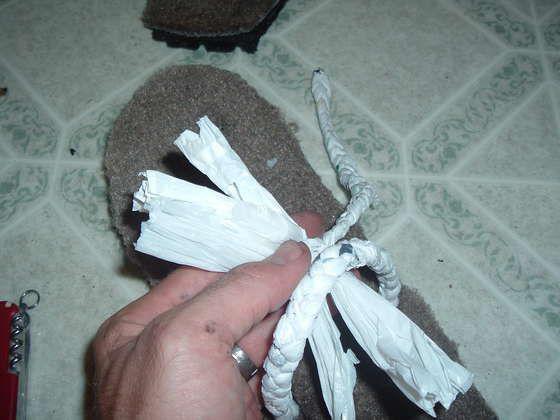 Interdigital weave braid to transverse.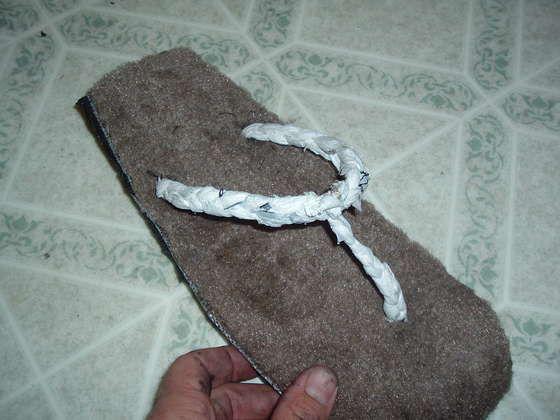 ...
PROFIT!
Sneaker ready!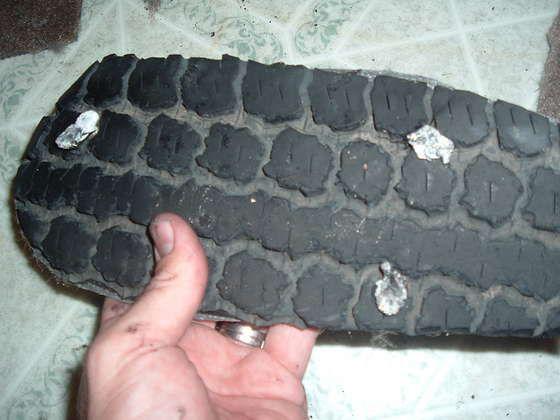 If you use shipovonuyu rubber, can be used as ledostupy.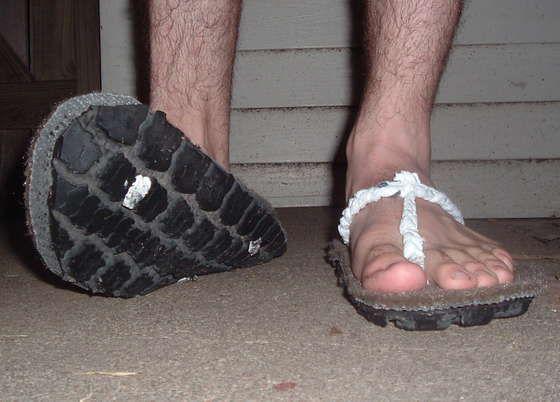 That's such crap. Please do not treat this thing too seriously, but it works! ))
ru_auto