Photographer: Timothy Vasiliev
Not surprisingly, this time I decided to shoot a rehearsal of the parade, and more deliberately prepared. Pre beating survey area, I spotted a few high points, where it was relatively easy to climb. About to take a picture from the bottom, from the ground, like all normal people, not out of the question. At that time I had no idea what it will end for me.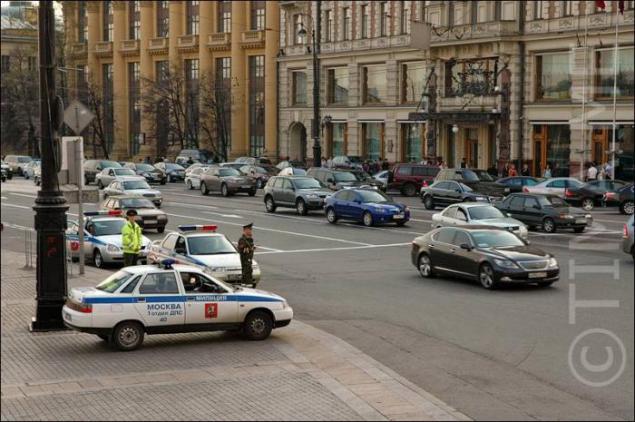 Point number one was on the roof of the pedestrian crossing near the reconstructed Moscow hotel. There was a great cool text, but damn LJ sometimes too not just save drafts, so I only need to briefly write that half hour I strongly nobody paid any attention, but soon the freebie has ended and I was driven from the roof bydlovatymi ppsnikami.
But DPSnikov were very kind and helpful. Sprinkle rolled back and forth, washing over the road.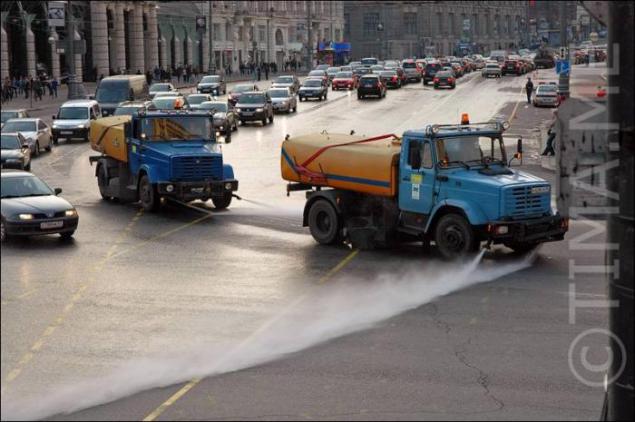 The second point was on the scaffolding between Pushkin and the mayor's office. At the time of discovery around it was quite empty, but as I merged the point number one, number two at the point I was already at 8 o'clock. By that time there were many police, who cheerfully arranging fences. Of course ends with a climb is not out of the question, too many people in uniforms were around. Ten minutes later, the active search for an alternative method of infiltration was found and I was upstairs. This time I decided not to palitsya ahead of time and sat down to wait for technology directions.
Meanwhile, his cap puts his fence and otherwise bustling.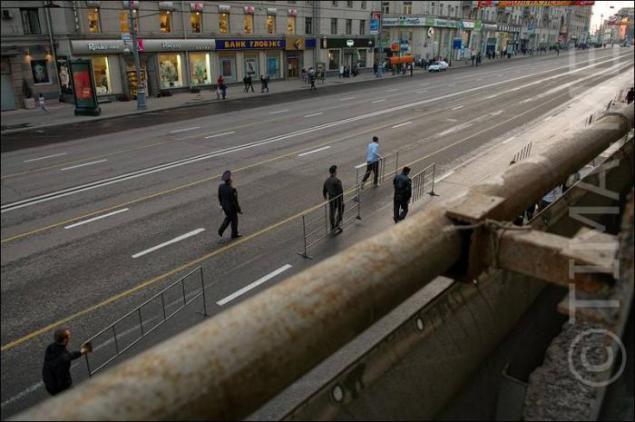 Column polivalok.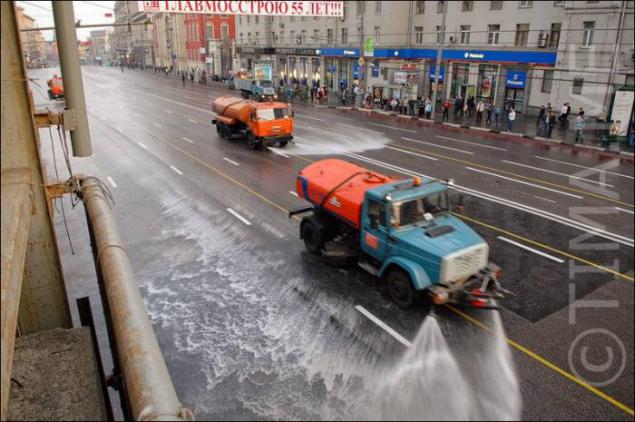 Away seemed appliances!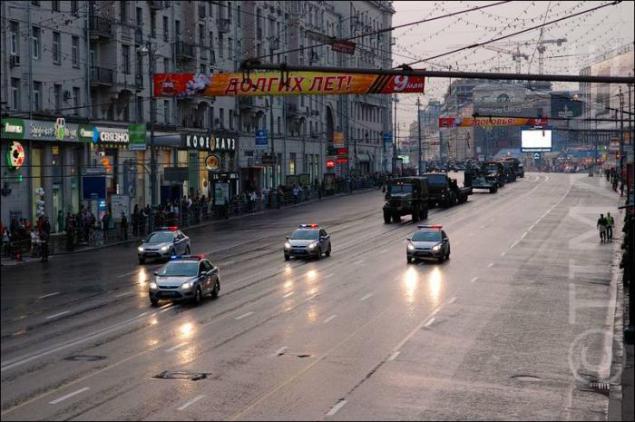 Columns of cars be preceded by DPS.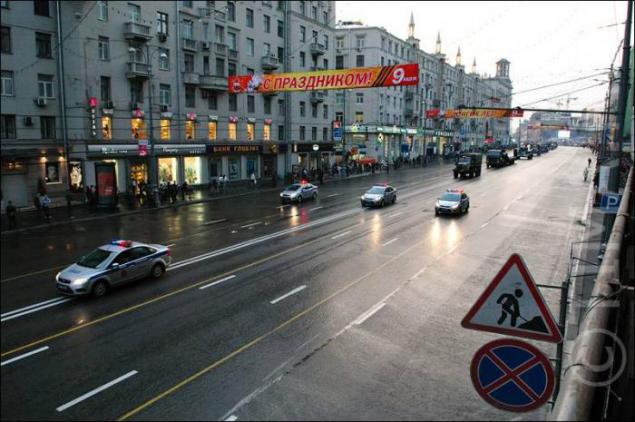 URALs alternate platforms-Kamaz and do not understand what.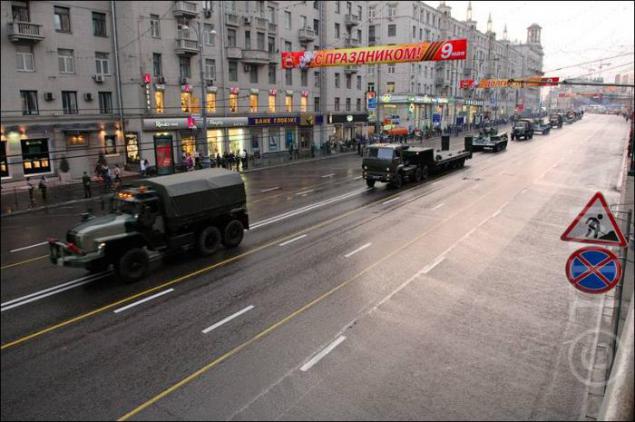 Perhaps someone in the kamentah know what the TC.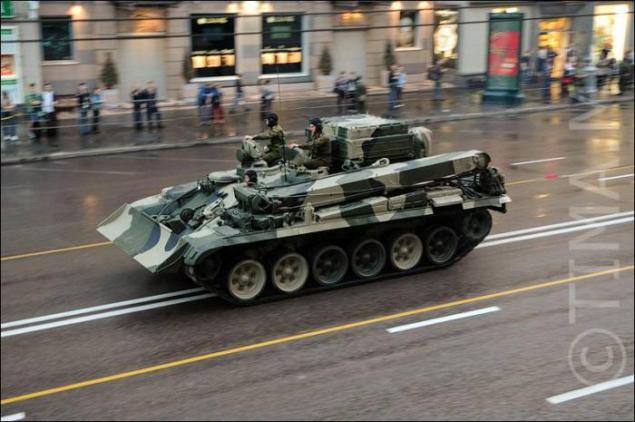 Pushkin Square is visible in the distance.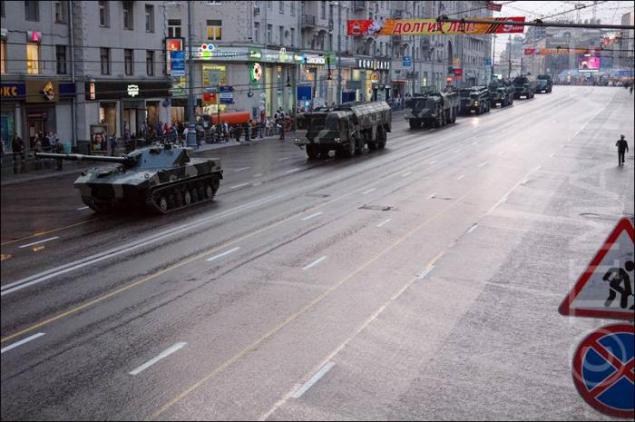 And the mayor's office. A column of tanks.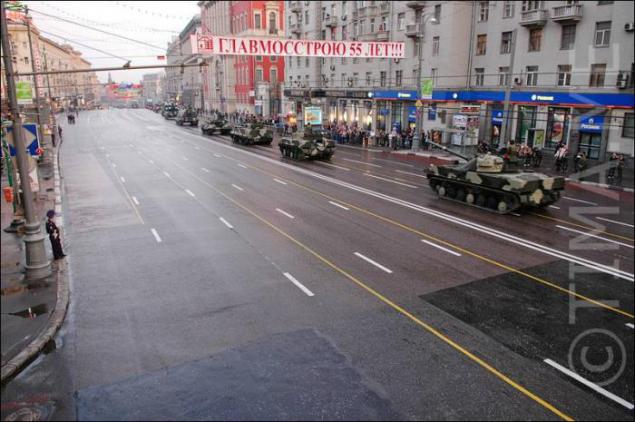 S400?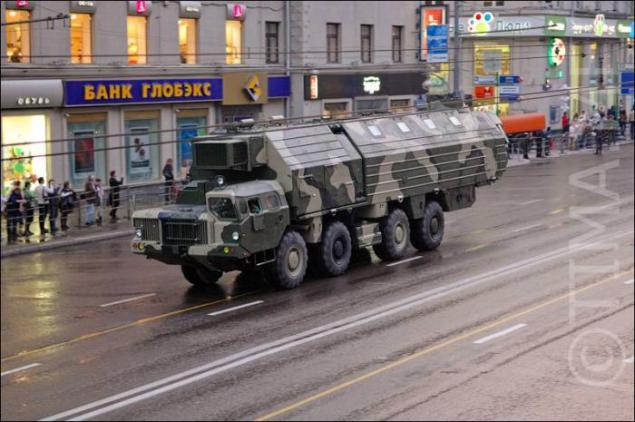 C300?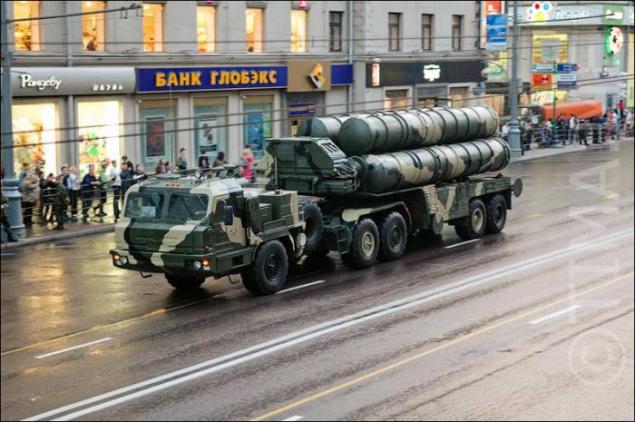 Very cool military jeeps. Like some kind of modification of the UAZ.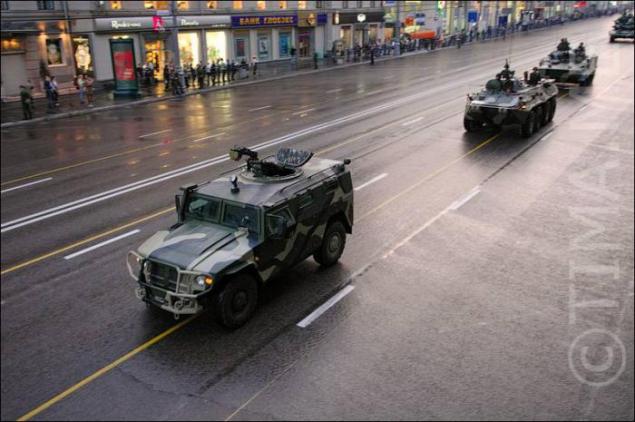 APC and BMD.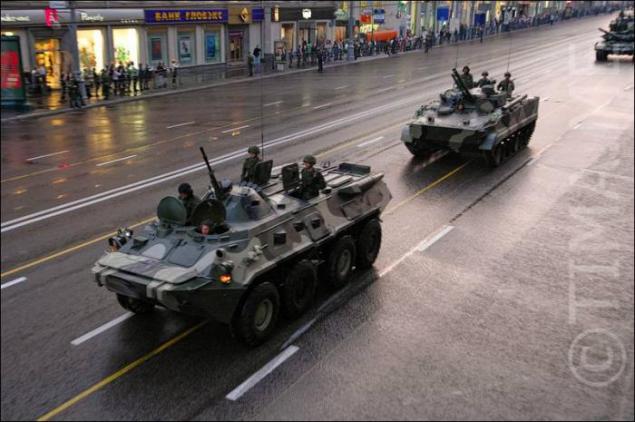 All the same, most likely desatniki.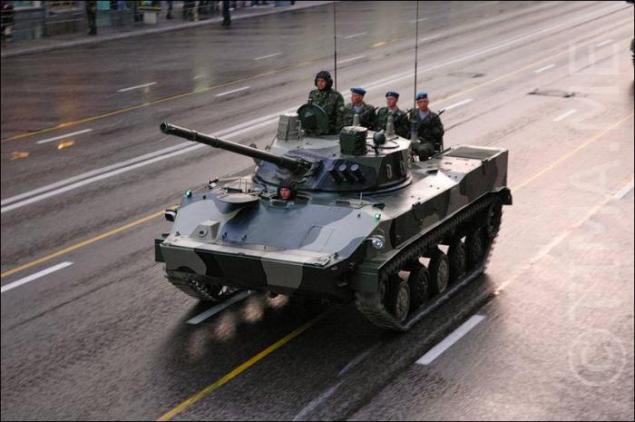 One of them spotted me.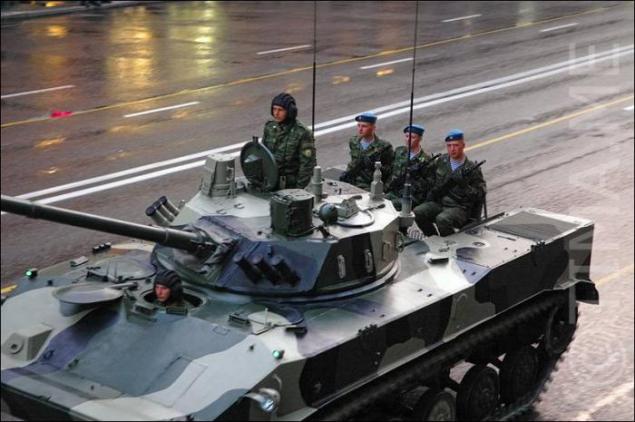 Something more serious. Howitzer? SAU MSTA-S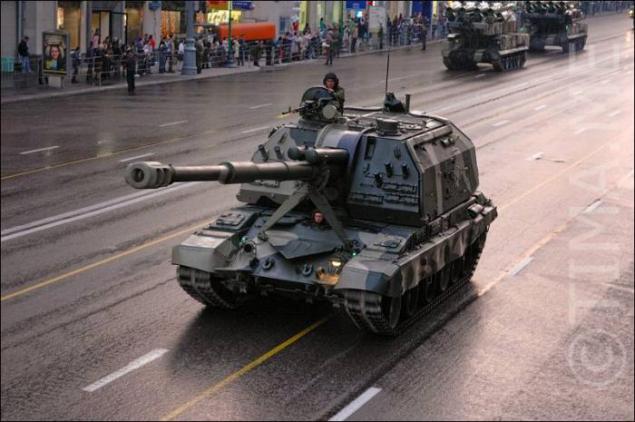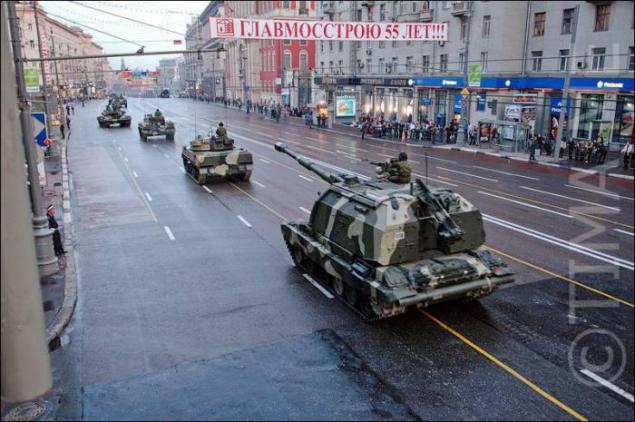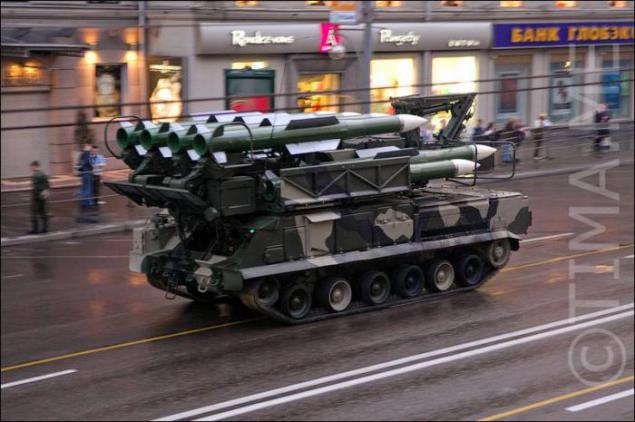 Another C300?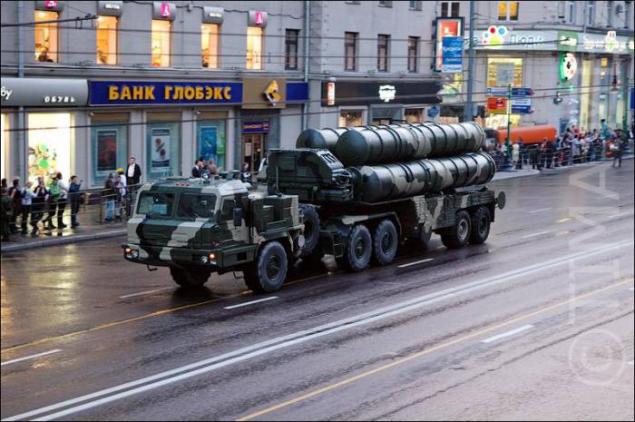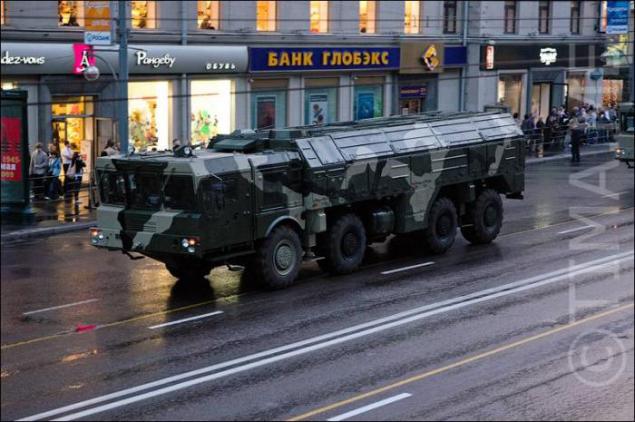 The audience, for the most part, are behind fences.
Convoys of jeeps.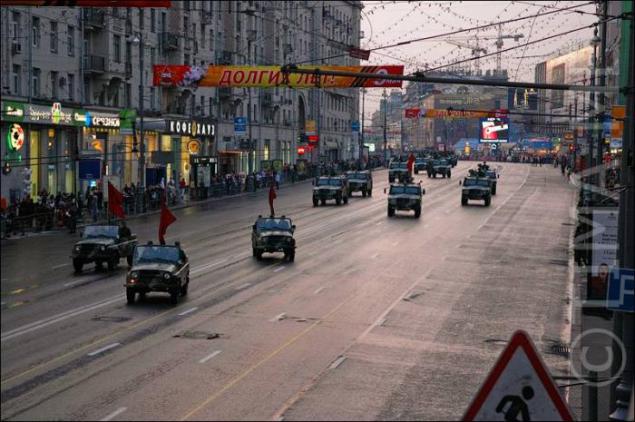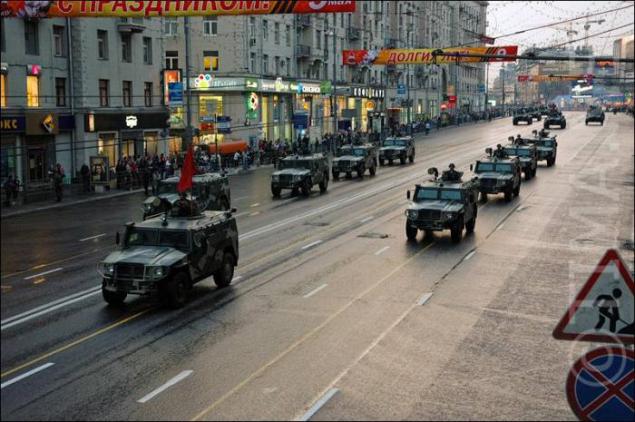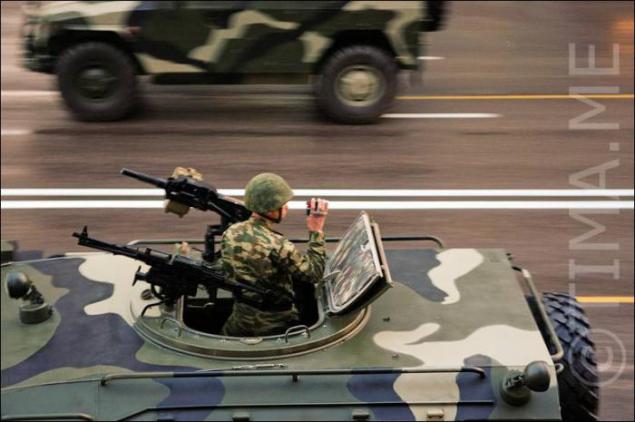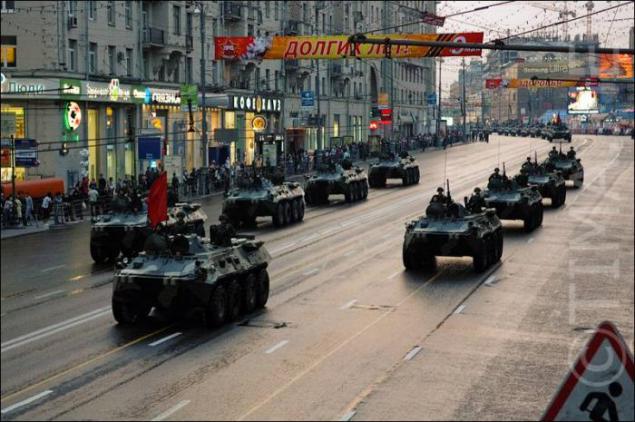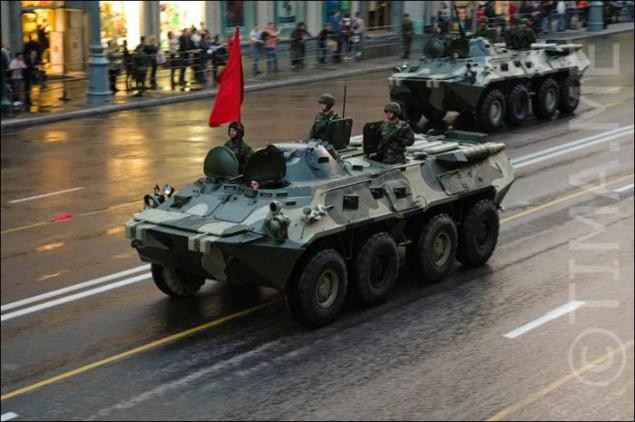 Very convenient location for shooting - machinery passes very close.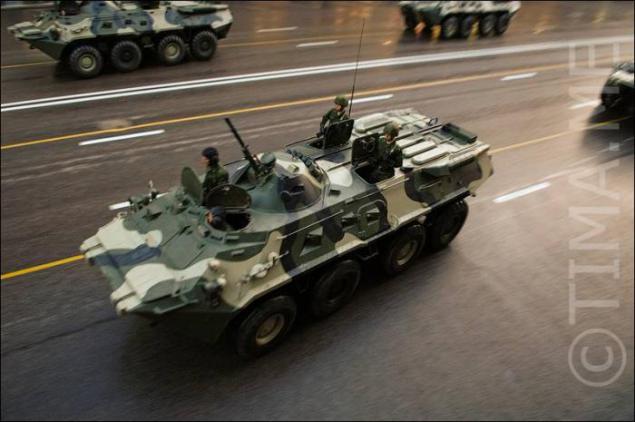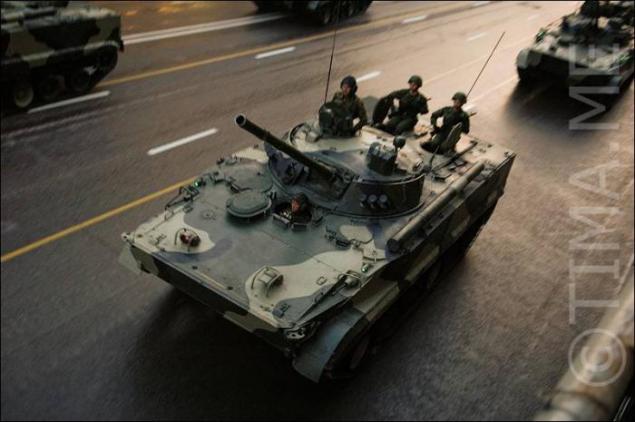 So close that you can see all the details.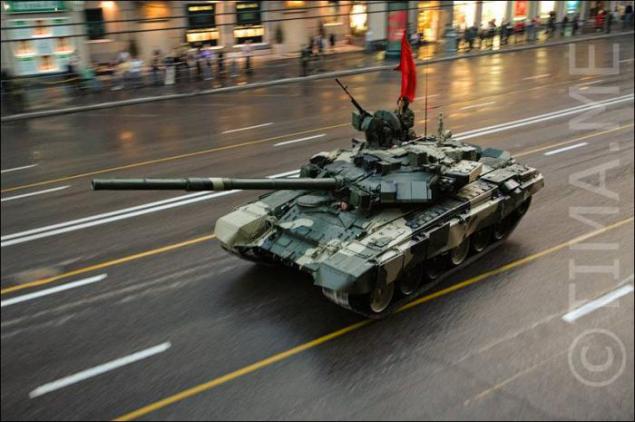 From the roar of tanks forests decent shake.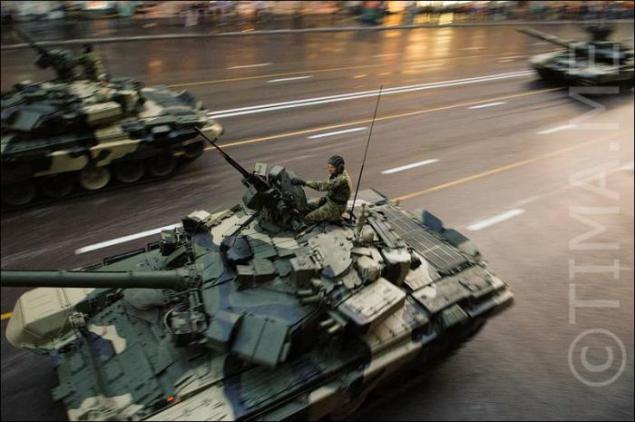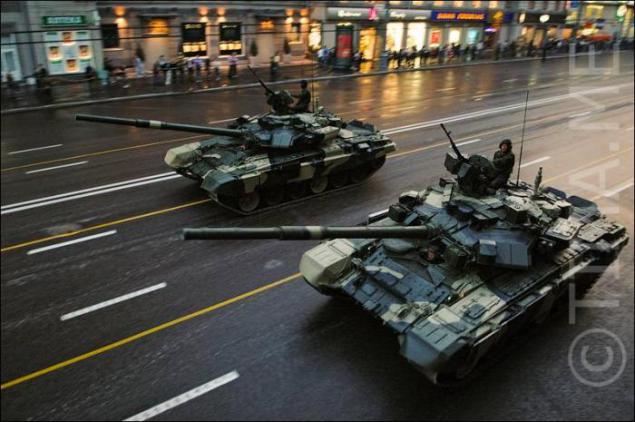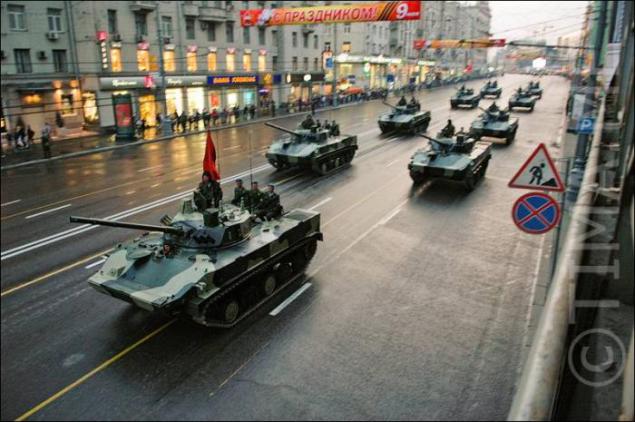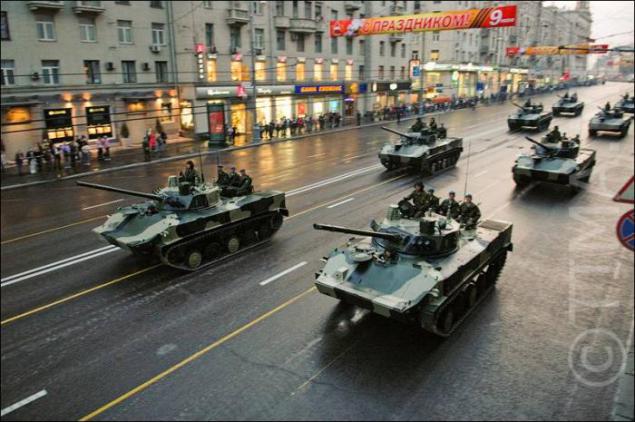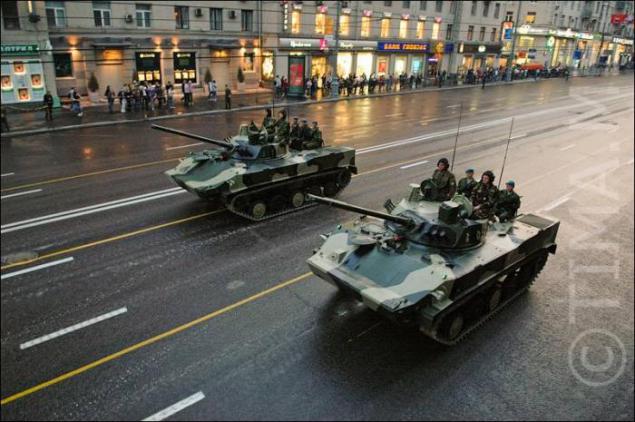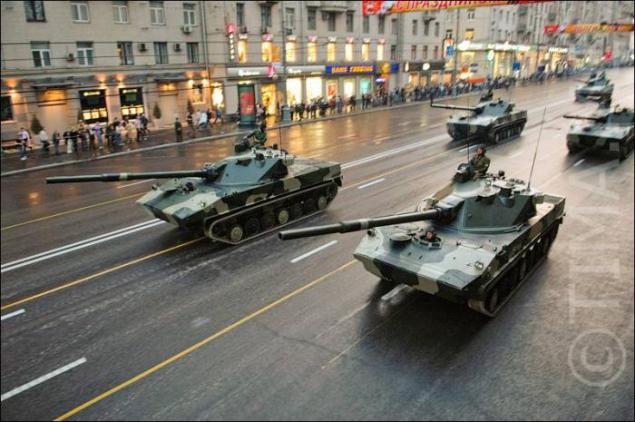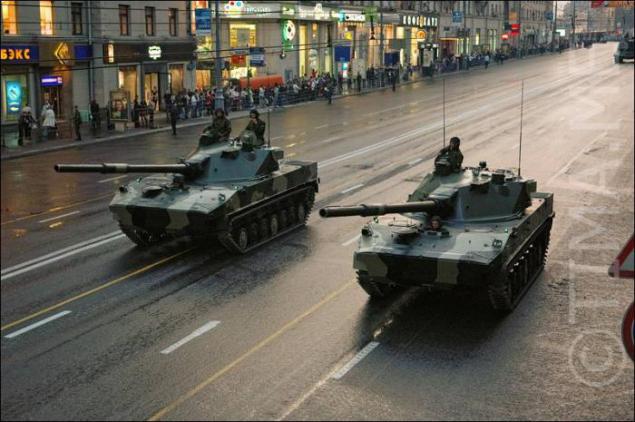 Finally, I noticed and driven. I had to go to the first point, hoping to catch something out there.
In the meantime, part of the machinery stood opposite the town hall.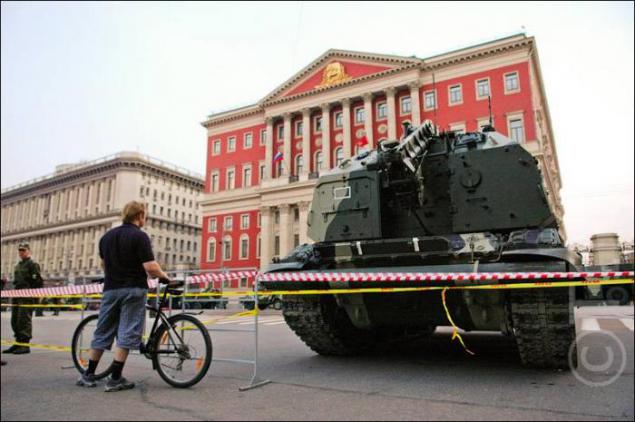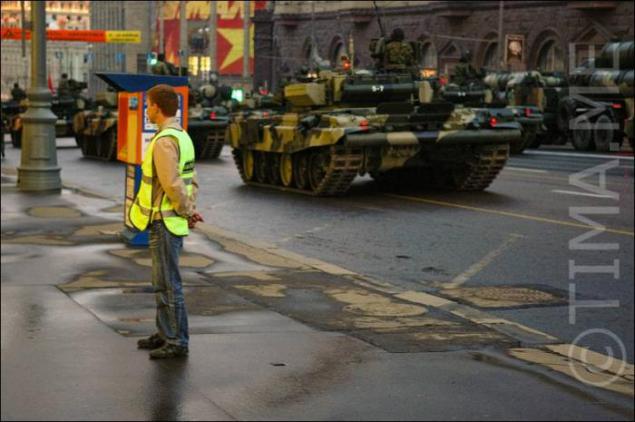 Fighting jeep looked very fun, coupled with the usual stop.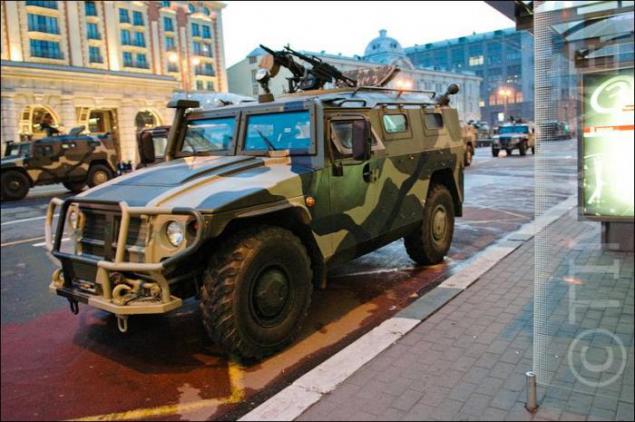 The hotel had already quite dark. Part of the column has already passed, some cars got. After waiting twenty minutes, I met a few friends, that in itself is not very surprising, and we went to the Red Square. On top of her very personal and it was not. Both outputs have been blocked by a crowd of people and warriors. Upon reflection, we decided to apply their skills and some knowledge and ended up in a very interesting and beautiful place.
And from our window is visible to the Red Square! Place of Skulls.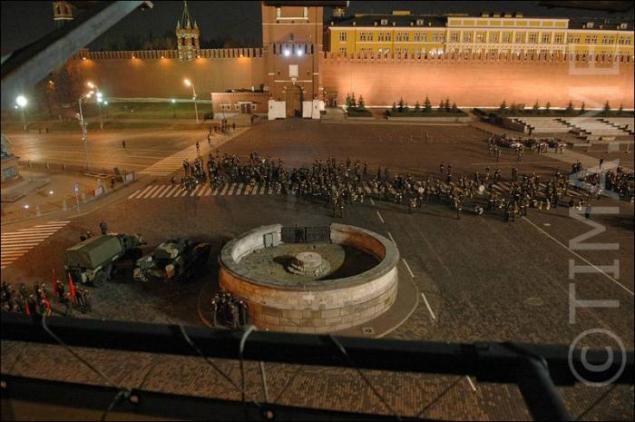 The orchestra and not very distinguishable arm.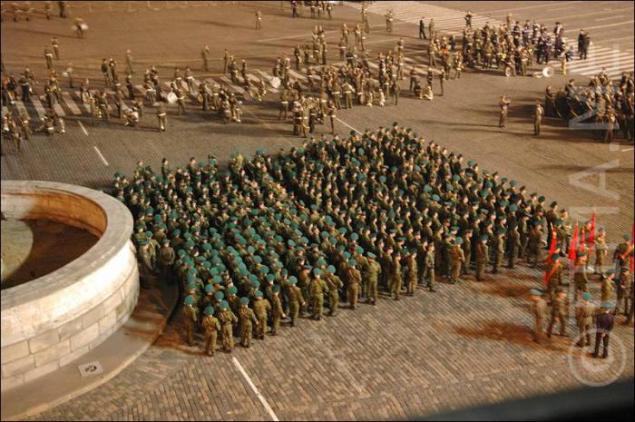 Columns of people in Red Square.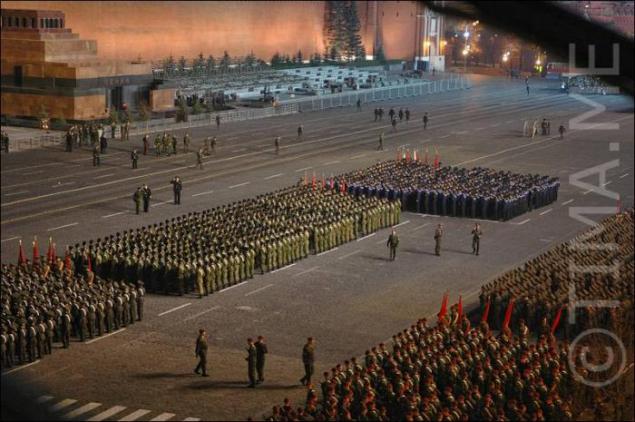 Ceremonial ZIL for all the generals and marshals.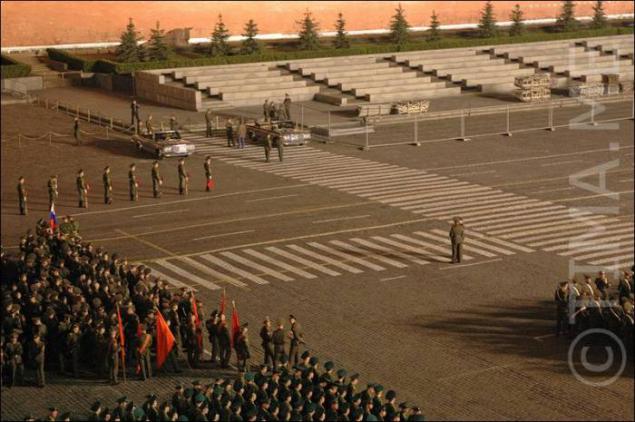 Rehearsals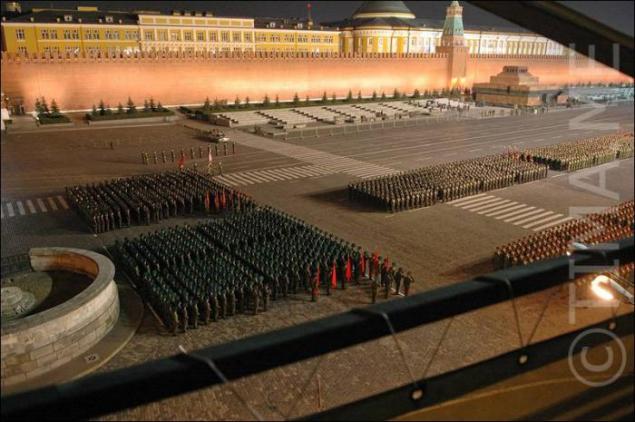 We even hear oration! :)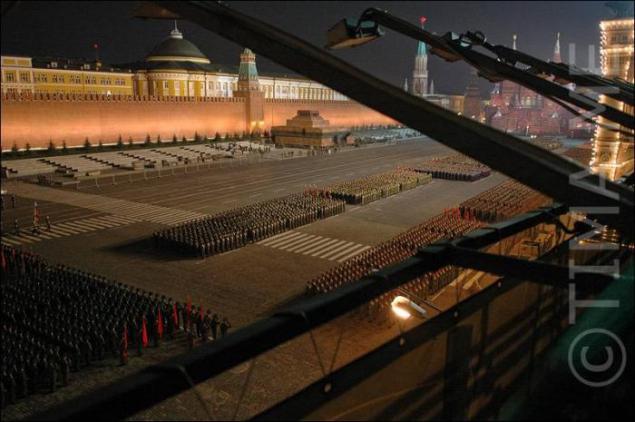 Flag of Russia.
Defense Ministers toured the troops.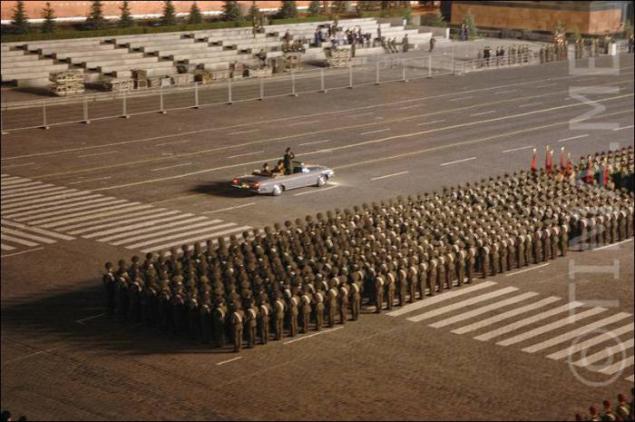 Raazvorachivaetsya ...
Welcomes every branch of service.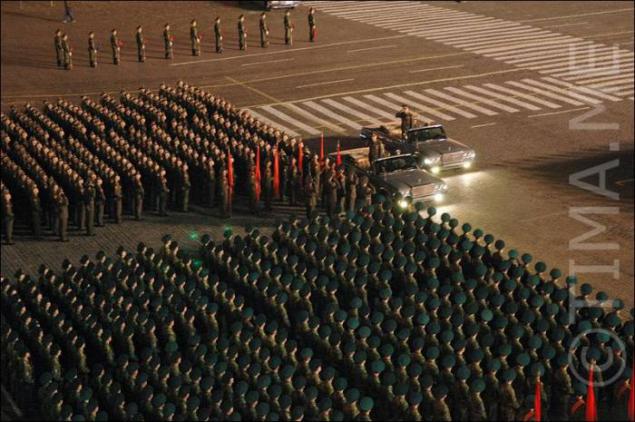 Greeting ends Putin, Medvedev says his speech and the soldiers marched to leave the square.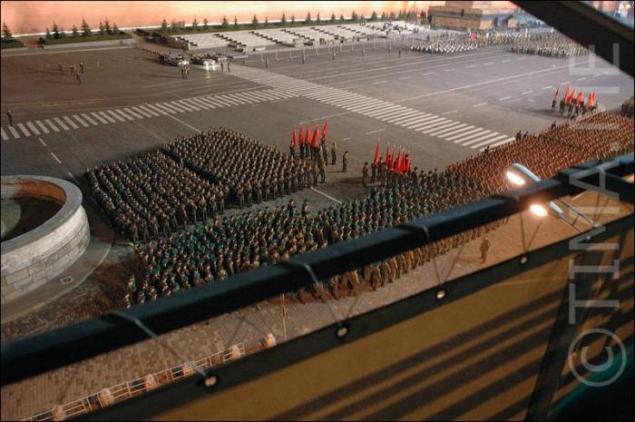 At this point, we had decided to break down, but I heard on the radio DPSnikov that were under us, the passage of military equipment and rushed back.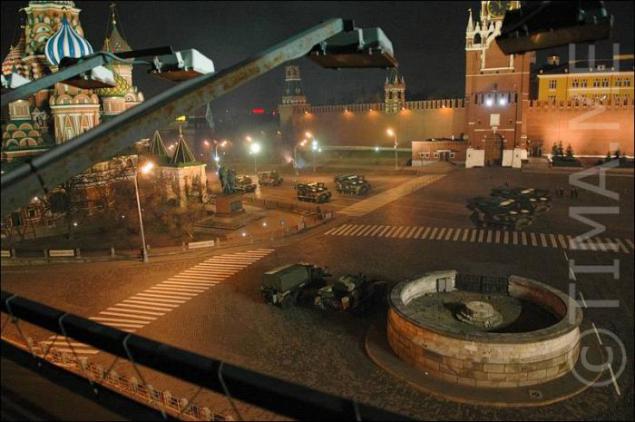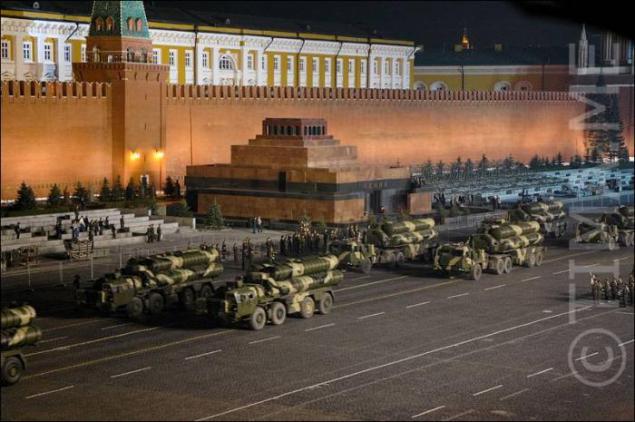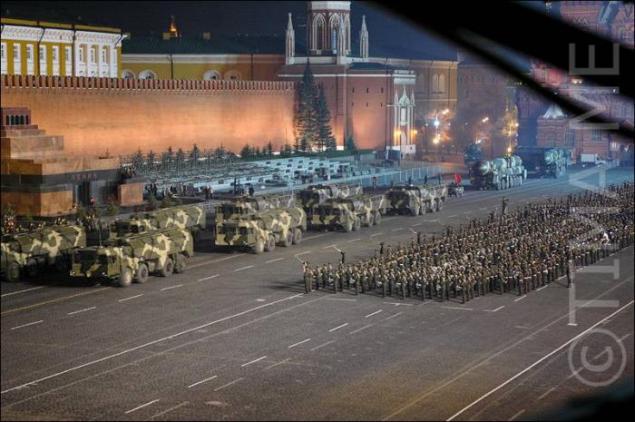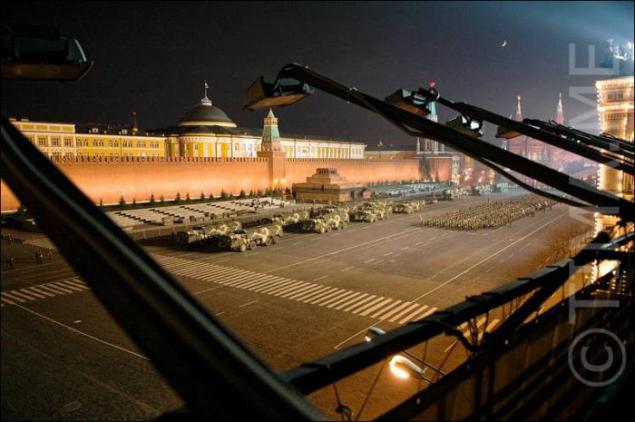 Iskander "E»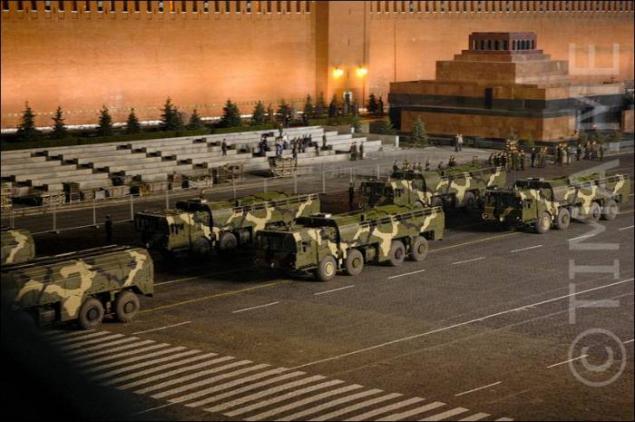 But it is quite Serious devices. Poplars.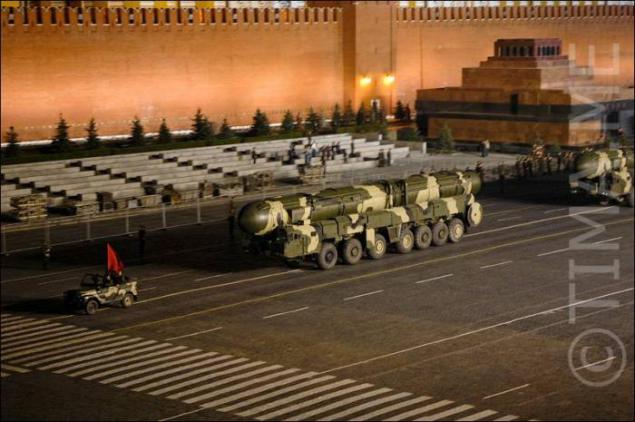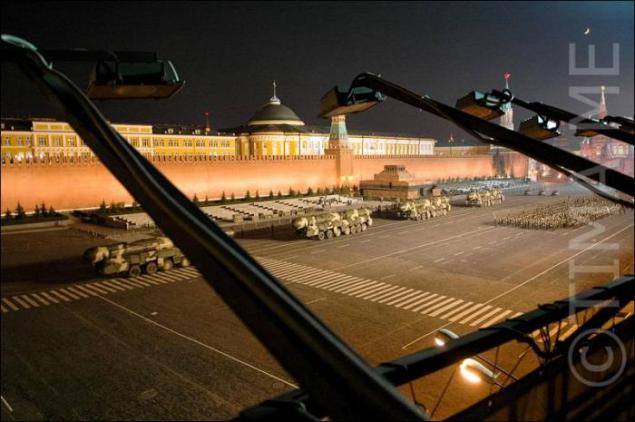 Ends 3 hits UAZ with flags.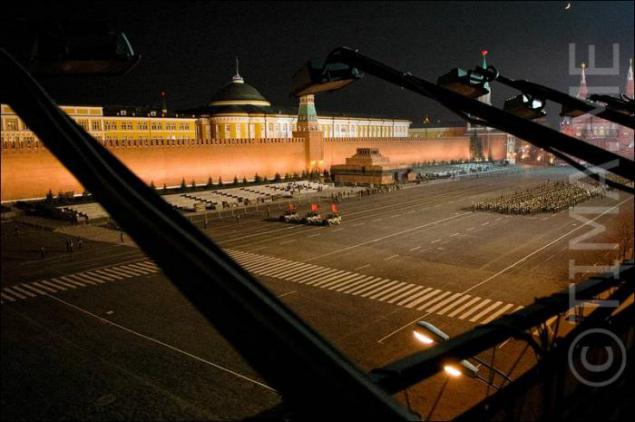 Panorama happening.