Showing French House Chanel controlled German Kaiser Karl Lagerfeld - one of the most anticipated at Fashion Week in Paris. According to authoritative fashion-experts, clothes from Chanel is the best reflects the mood of modern Paris and multikulturngo Lagerfeld could not be more accurately captures all the trends.
On the stage of retro fashion shopping mall Lagerfeld, followed by American Jeremy Scott, sent models, forgotten for a while about diets for impromptu shopping. Ideas and style of consumption period beginning sports movement led by Jane Fonda became the basis of the new autumn-winter collection houses.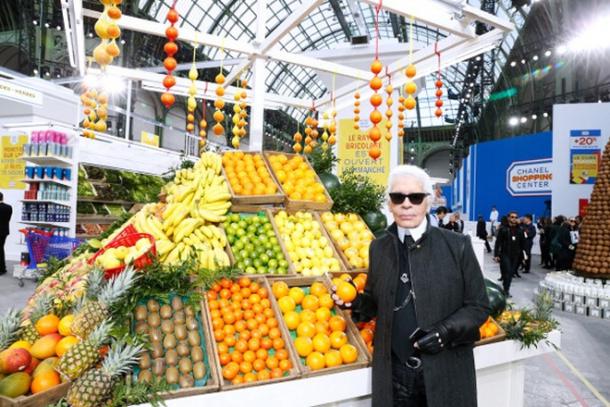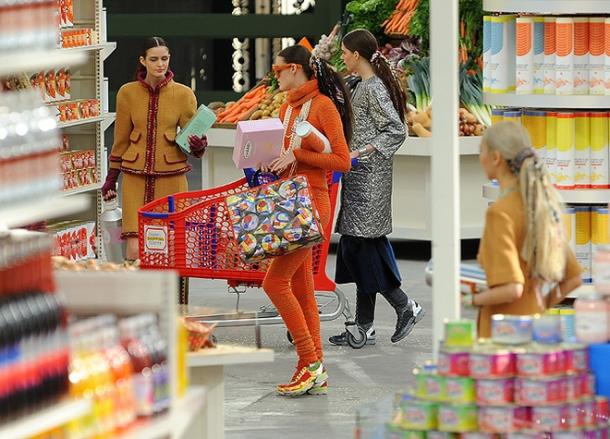 Following the idea of ​​haute couture collection, shown earlier, probably comfortable colored sneakers became an absolute must-have for fashionistas in the new autumn-winter season 2014-2015. Were presented two basic models - lightweight and high boots.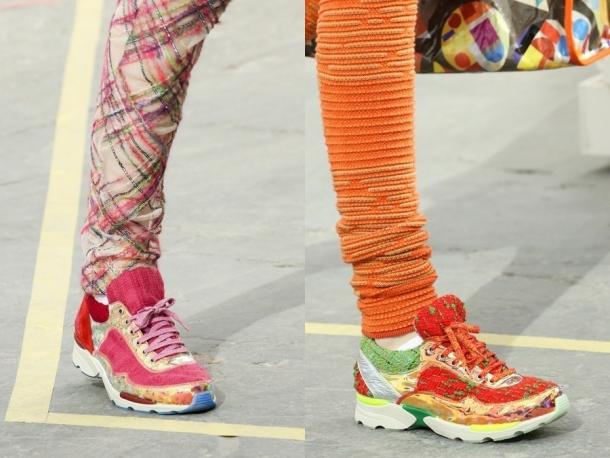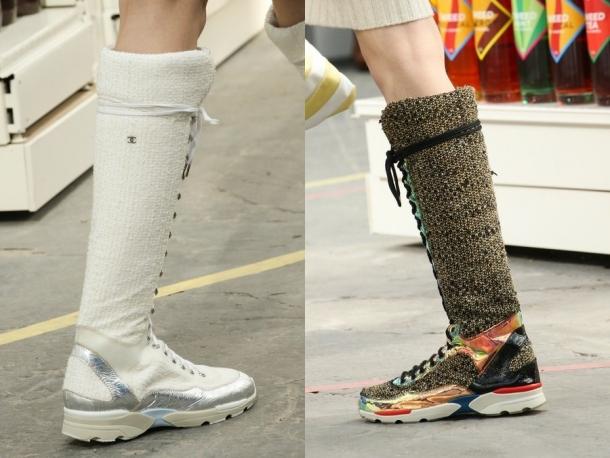 Topic comfortable shoes and continued the general background of the show, the model went shopping at a nearby supermarket, armed with stylized metal baskets, bags, decorated with classical strings.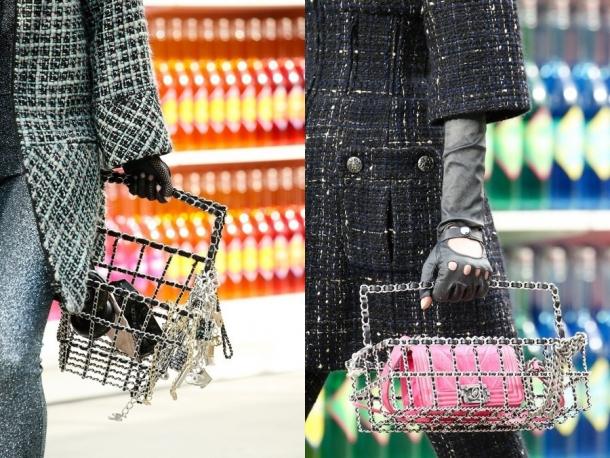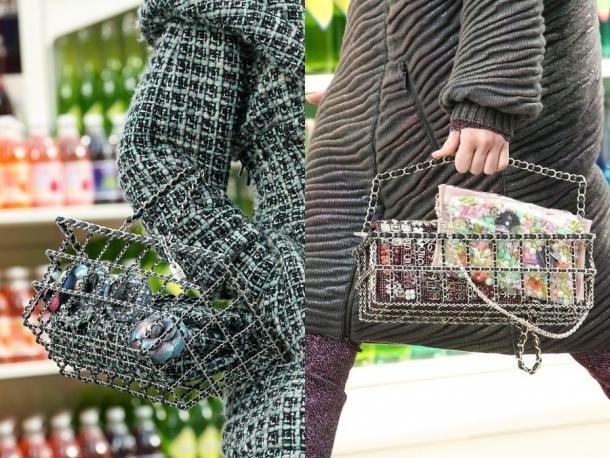 Cloth bags, pouches also clearly designed for a good shopping - fit everything and more.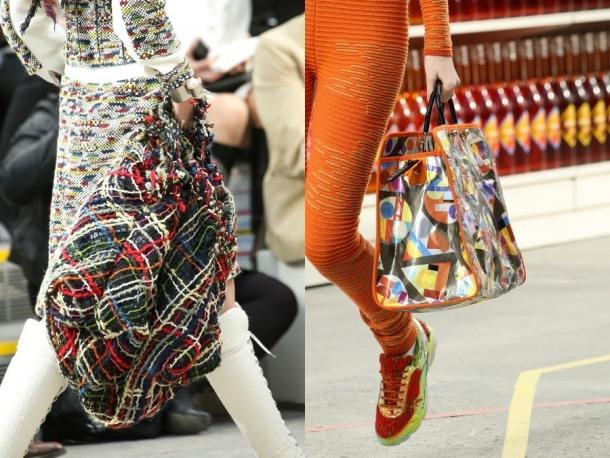 Two-piece pantsuits jersey and oversize coats of various textures - the main trend of the show.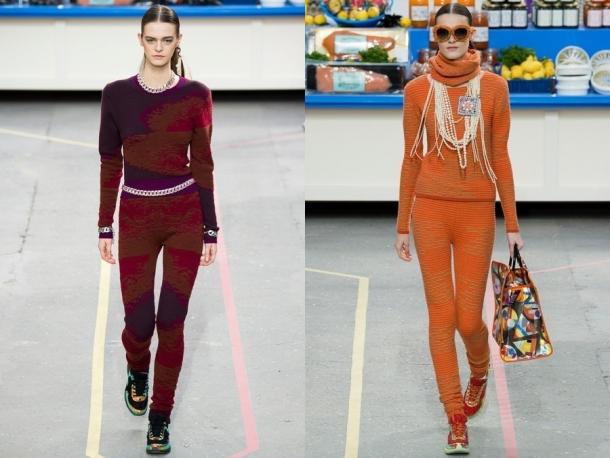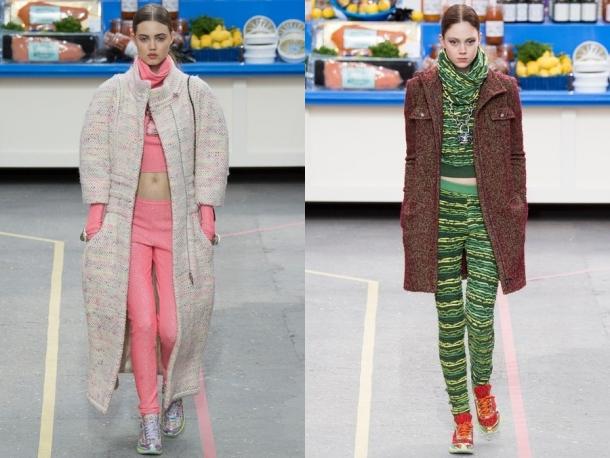 Second consecutive world fashion maestro openly declares that sports shoes can be universal if it boots from Chanel.
Gray and metallic pink and black, mustard and raspberry - the basis of the new collection.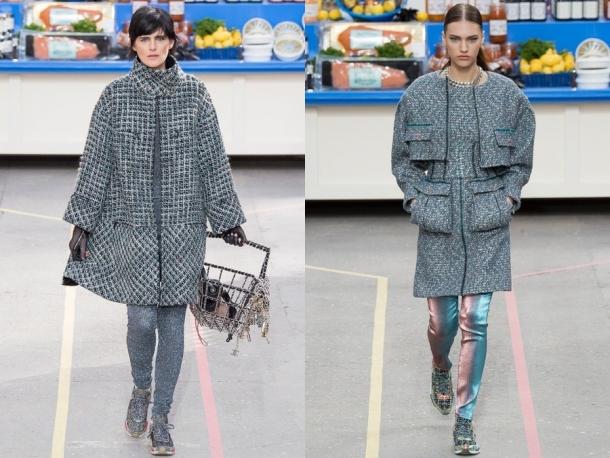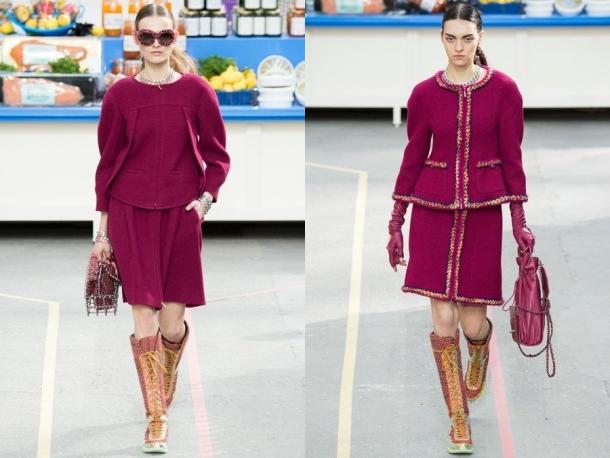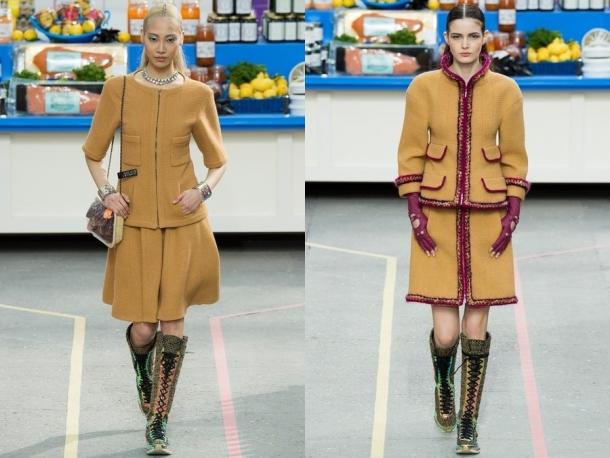 Black leather in the spirit of the cult film "The Matrix" became a kind of a tough balance, especially that black - the favorite color of fashion Kaiser.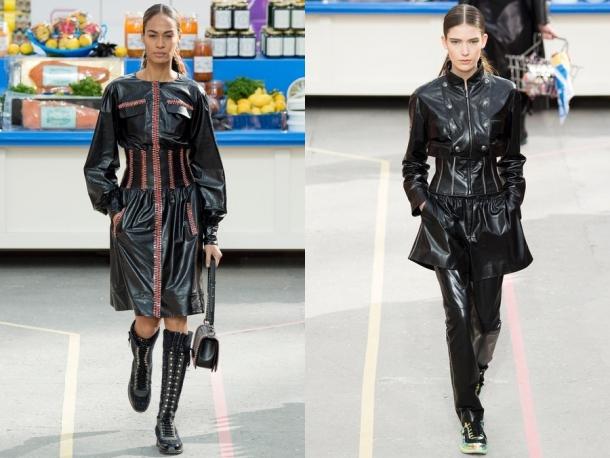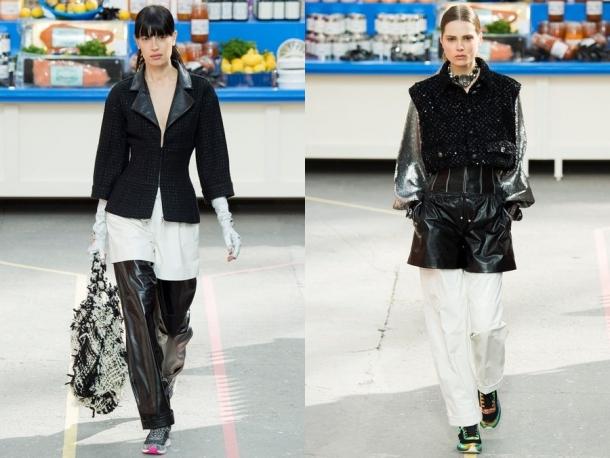 Not without the sign for the French House of high quality wool tweed and pearl jewelry.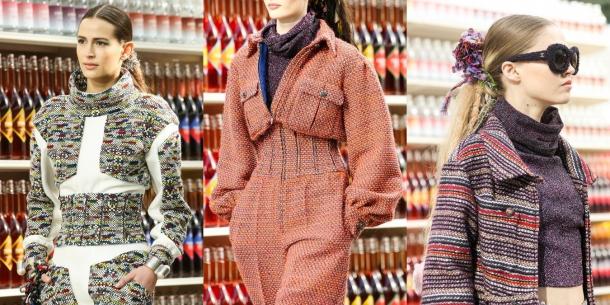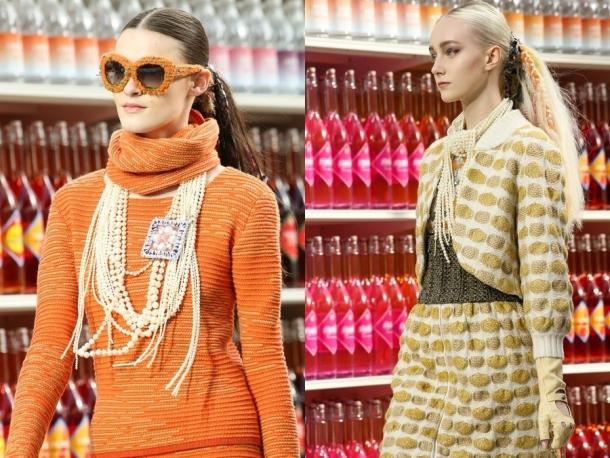 Favorite gray-haired designer rebel Cara Delevingne, as always played a fiddle. She got honorable role to open and close the show.