24-year-old resident of Shakhtinsk (Kazakhstan) Ruslan Mukanov created his own «Rolls-Royce Phantom».
In an interview Auto.Vesti.ru Kazakhstan Kulibin told that this idea came to him after a few years old, sitting in the library, he saw a picture of a car Rolls-Royce Phantom in the automotive magazine.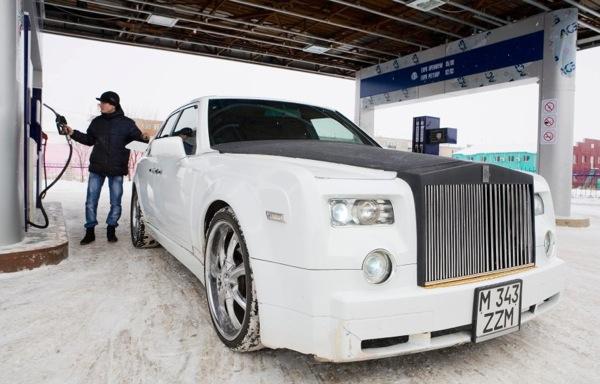 young man realized that buying a car for 500 thousand euros he would never be able to, and so I decided to build an exclusive Rolls-Royce with his own hands. Spending only 3000 dollars, the master turned the old Mercedes in the legendary vehicle.