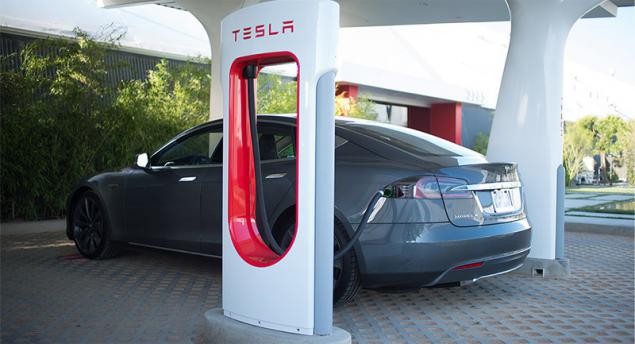 On the eve of the Geneva motor show American company Tesla Motors
огласила
plan large-scale expansion of business in Europe.
Tesla plans to open more than 30 service centers and dealers in the continent. In addition, the company will continue to expand the network of stations elektrozapravochnyh
Supercharger
. Now there are a total of 14 stations, 11 of them are located in Germany and Norway. By the end of 2014, Tesla promises to increase the number several times and expand the "zone of availability" almost the entire territory of Western Europe.
For comparison, here are covering today.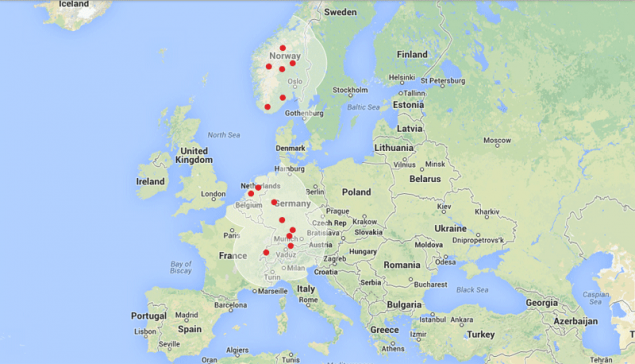 But that promise to the end of the year.
Cars Model S can be recharged at the stations Supercharger free. So that the map shows the territory in which the owners of Model S can travel freely without worrying about paying for fuel.
Plans to expand into Eastern Europe yet. At least not this year.
In 2013, Tesla has sold 22,477 vehicles worldwide. By the end of 2014 the company expects that the number of customers in Europe and Asia, almost double the US sales. Even for the UK release modification Model S with right-hand drive. And in Germany recently launched a profitable leasing partnership with Sixt: You can get a sedan for rent, paid 7,000 euros, followed by monthly payments
около 550 euros
(taking into account the tax return).
Last year, the Model S was named "Car of the Year" in Sweden and Norway, "the most stylish car" in Switzerland and won the Prize of Honour "Car of the Year" in Denmark.
Source:
habrahabr.ru/post/214677/