What struck the US in 2011.
1. Hurricane Irene
20-29 August 2011
Price: from 7 to 13 billion dollars
Analysts have not yet agreed to the exact numbers in the evaluation of the damage caused by uraganaIren, which resulted in, and about 750,000 people were left without electricity. The hurricane hit the US East Coast, vyzvavnavodnenie; as a result of rampant disaster killed 45 people in 13 states
2. Flooding in the upper Midwest
Summer 2011
The cost: more than two 2 billion
As a result, an unprecedented amount of snow melting in the northern Rocky Mountains, combined with increased evaporation of the Missouri River and Suri burst their banks in the Midwest. About 11 thousand people were forced to evacuate from Minot, North Dakota, due to record water levels in the river Suri, which flooded four thousand domov.Mnogochislennye dam on the Missouri River broke, resulting chegopostradali thousands of hectares of fertile land.
3. Flooding on the Mississippi River
Spring-Summer 2011
Cost: 2.4 billion
The level of rainfall is three times more common in the Ohio River Valley vsochetanii with melting snow have caused historic flooding rekiMissisipi and its tributaries.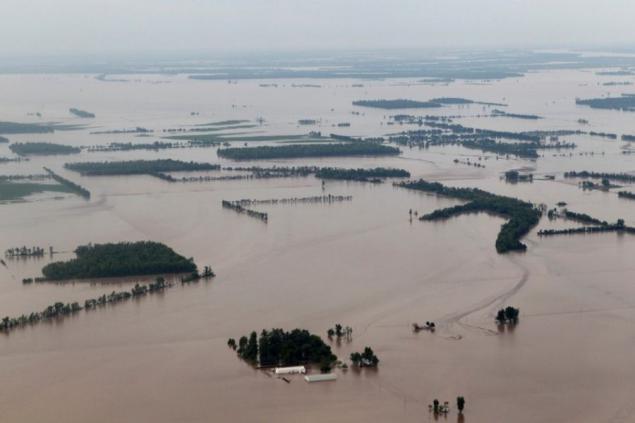 4. Drought, heat and forest fires in the south-west of the country
Spring-Summer 2011
Cost: $ 5 billion
Drought, heat and forest fires devastated the states of Texas, Oklahoma, New Mexico, Arizona, southern Kansas, western Arkansas and Luiziana.Zatraty to extinguish fires is estimated at a million dollars a day. It destroyed more than two thousand houses. Direct losses to agriculture, livestock and buildings are estimated at five billion dollars.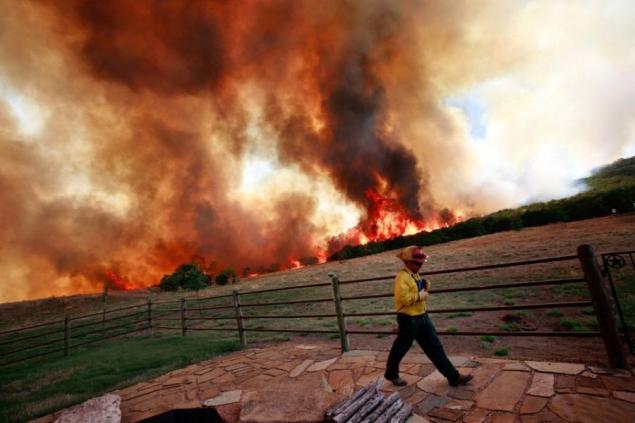 5. Tornadoes in the Midwest and southeastern United States
22-27 May 2011
Price: 4, 9 billion insured losses; direct losses of more than $ 7 billion
May will be remembered as a tornado EF-5 tornado that struck Joplin, Montana, which killed 141 people, most destructive sdelaloego tornadoes in the United States since the fixing of tornadoes that began in 1950.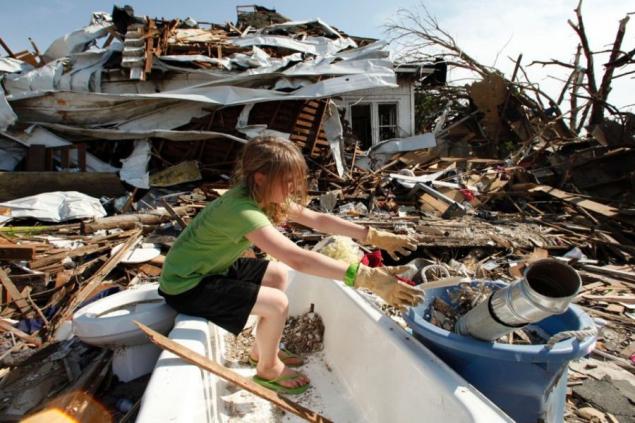 6. Tornado in south-east / Ohio Valley / in the Midwest
April 25-30, 2011
Price: $ 9 billion
The most destructive tornadoes - EF-5 - hit northern Alabama, killing 78 people. Several major cities have suffered tornado, including Chattanooga, Tennessee, and Tuscaloosa, Birmingham and Huntsville in Alabama. In total 327 people were killed.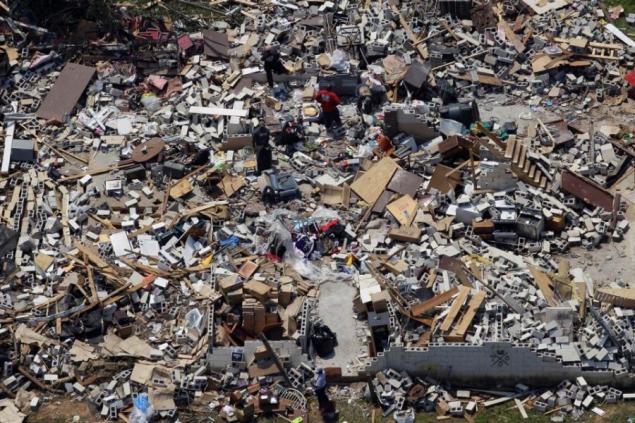 7. Tornadoes in the Midwest and southeast
14-16 April 2011
Cost: $ 2 billion
The third tornado in April led to 160 small tornado caused damage cost vdva billion and 38 deaths (22 of which occurred in North Carolina)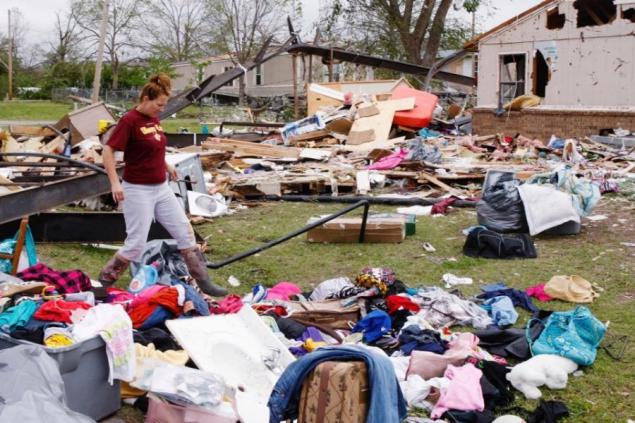 8. Tornadoes in the Midwest and southeast
8-11 April 2011
Cost: 2, 2 billion
A second series of 60 tornadoes occurred in April this year in the central and southern states, which resulted in harm to 2 2milliarda dollars.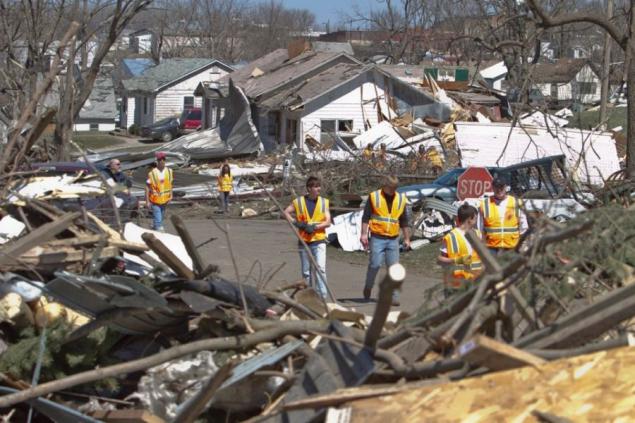 9. Tornadoes in the Midwest and southeast
4-5 April 2011
Cost: 2, 3 billion
The first series of tornadoes (about 46) went through the central and southern states, causing damage in the 2, 3 billion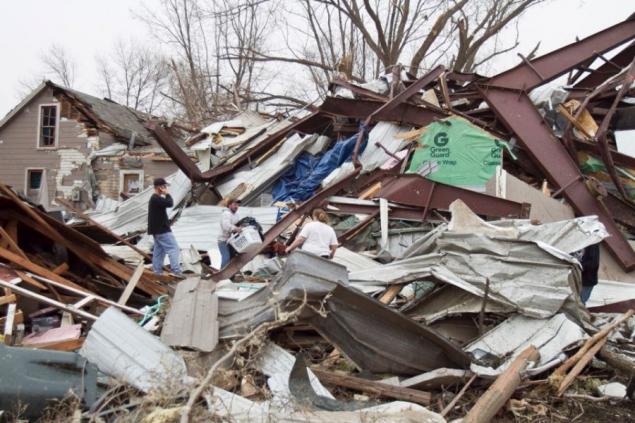 10. snowstorm in Groundhog Day
January 29 - February 3, 2011
Cost: $ 2 billion
Chicago froze in place when the city fell to 30-60 cm of snow. Vrezultate snowstorm harmed a total value of $ 2 billion. Killed 36 people.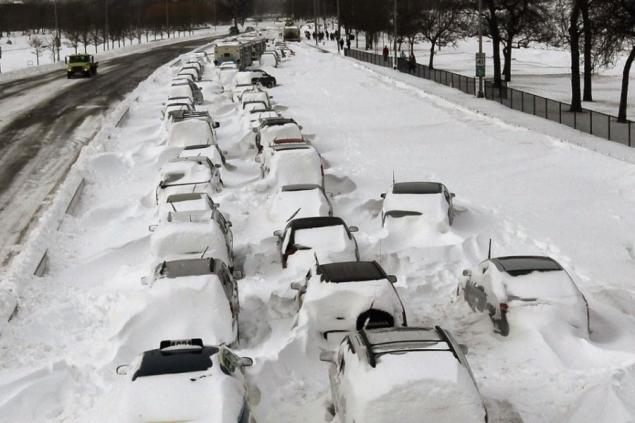 Source