Today it is difficult to imagine that the Soviet citizen meant a good piece of smoked sausage. Snatch on the occasion of her several months stored in the refrigerator to eat on New Year's Eve.
While counters met buyers tall pyramids of canned fish. Almost everything else was in short supply. How Come? There was not a market economy where demand creates supply. How many Soviet people eat sausages, decided Gosplan. Naturally, the lofty ideas had nothing to do with life.
But there was another way to get "food dreams." Lucky managed to make the acquaintance of the directors, Commodity grocery stores. It was almost mythological and influential figures. Through connections they released an approximate products that were not commercially available.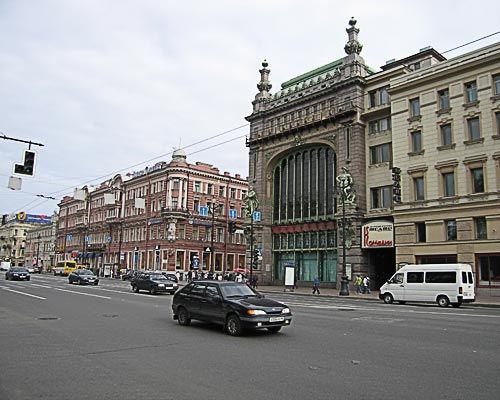 Grocery paradise
During the Brezhnev stagnation in Moscow overriding person in the world of scarce food was deli №1 Director Yuri Sokolov. That was the official name. People store all called "Eliseevsky," as he was called before the revolution - after the founder, the famous merchant Grigory Eliseev. Located in an old mansion, "Eliseevskiy" in the old days thundered the whole of Moscow - are selling unusual products like truffles and oysters, rare wines, countless varieties of tea and coffee, and so on. Come here and how the museum: enjoy luxurious interiors and crystal chandeliers.
With the advent of Soviet power food everywhere disappeared. And suddenly, a former soldier Yuri Sokolov back store pre-revolutionary glory. Everywhere was empty, but not in the grocery store №1 at st. Gorky, d. 14.
 - The stores can not always be found even herring - says Moscow pensioner Eleanor Tropinina. - A "Eliseevsky" it has always been. Like the sausage "Doctor" and much more ...
Deli №1 became informal hallmark of Moscow, along with the Kremlin. It certainly came visitors from other cities and foreigners.
But the true abundance was hidden from prying eyes in the warehouses store. There were not cooked and smoked sausages, caviar, salmon, fresh fruit and more. Sokolov was able to negotiate with suppliers. Now he offered them favorable conditions and a good profit. But then he did not have market forces and it paid off envelopes with cash. That is bribed. But with what money?
This picture was taken at the grocery store number 1 in 1987 - after the shooting Sokolov. The store was no longer the same: good products smaller, but there were queues and sellers have learned to be rude. Photo by RIA "Novosti".
 - We purchased imported refrigeration equipment - admitted in court Sokolov. - Loss of product during storage become minimal ...
In this case, the rules allowed to write off nearly half in the "shrinkage". Sokolov and copied - on paper, but in reality let products "right people" through the back door. All cultural and bureaucratic elite came to his bow. Phone ringing off the hook: who called for the premiere of the theater, who promised deficit brand shoes - hinting that the answer I would like to receive the package with a delicious meal ... The daughter of Secretary General Galina Brezhnev came almost every day.
Bombshell
At the same time Sokolov was not greedy grabber. Do not forget about the labor collective: I congratulate on his birthday every shop assistant, handing an envelope with a "premium." A large proportion of left boss Gortorga Tregubova and even, it is said, to Viktor Grishin - the first secretary of the Moscow City Party Committee.
Falcons build a profitable business in unsuitable conditions for this. Was, in fact, one of the first Soviet businessmen.
 - There's not only "everything was." Everything was the freshest, highest quality! - Said pensioner Tropinina. - And sellers are polite, in a clean gown - Sokolov for this personally oversaw ...
Alas, while it was only possible if to break the law.
... When in 1982, Sokolov was arrested "when receiving a bribe of 300 rubles," he kept quiet. I was sure that his senior acquaintances help out. At worst, get off a small period.
At that time, a wave of arrests: KGB chairman Yuri Andropov, fighting corruption. Grabbed secretaries of district, officials of all ranks ... In Moscow, specially seconded dozens of young investigators from the provinces: they were not included in the capital and corruption schemes can work efficiently. Given deadlines, sometimes significant. But on executions was not the question!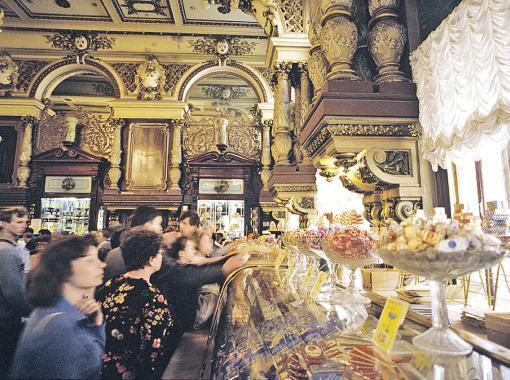 About the true causes severe sentence became known over the years. Head of the KGB, under the pretext of combating embezzlers we clean their way to power. Brezhnev days were numbered, and wanted to take his place not only Andropov. There also methyl pet Brezhnev - Viktor Grishin. Becoming General Secretary, Andropov continued to put pressure on the competitor, destroying his entourage, which included the Falcons ...
At his trial in September 1983, he realized that to save him, no one will. And spoke. Took out a special notebook, began to read: he made a profit and, more importantly, who and how much of it was getting. Finish his judge did not give.
The case examined by the Supreme Court of the USSR. In the room specifically invited directors of stores - to intimidate. When announcing the sentence, present ... applauded. Applauded by those who personally knew many years Yuri Sokolov and be friends with him. Mortally frightened, so they were trying to prove their loyalty.
Ironically shot director after the death of Andropov, long stretches on the post of general secretary. Petition for clemency did not help: too many high-ranking person wanted Falcons forever silent. Until now, with the case file is not removed "classified».